so... i was at stgcc early in the morning yesterday in milla. the booths there were pretty awesome, because of the iron man displays. i think it's really the power of putting a hundred of a similar item right in your face, except that they are all of different costumes, which makes it even cooler.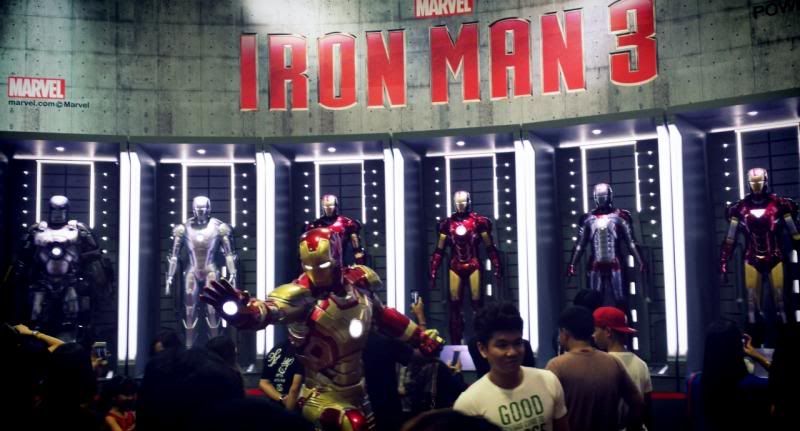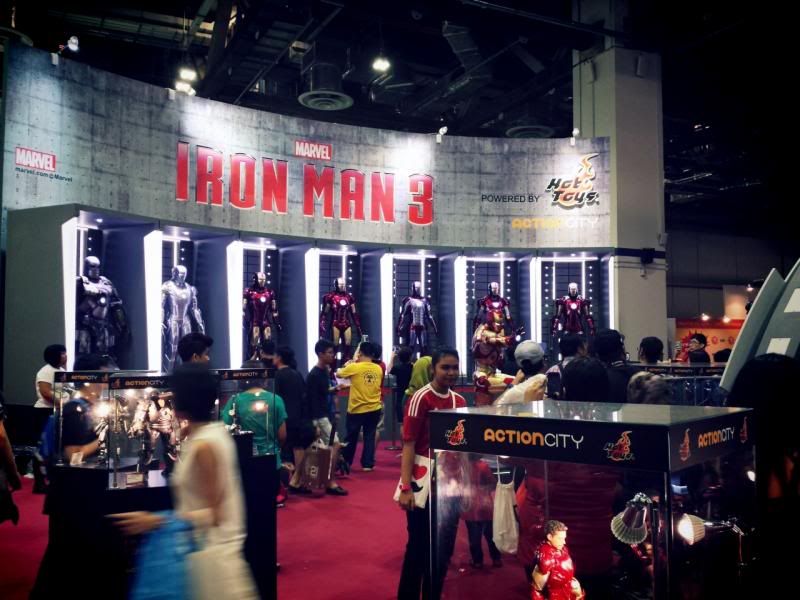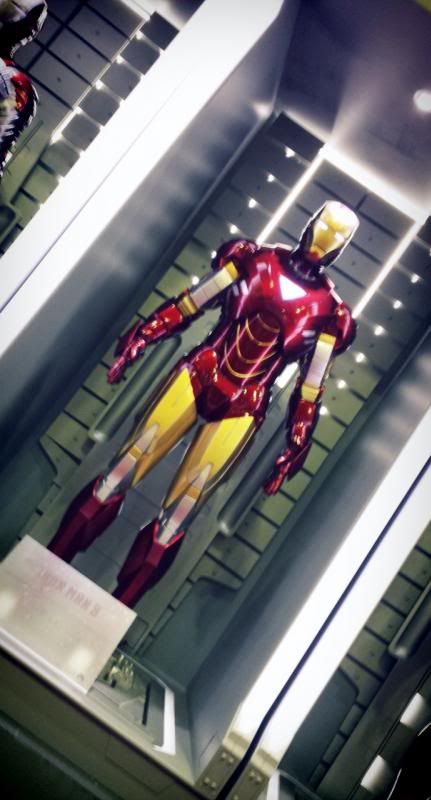 there's the mini versions too (maybe 1/4 of human size?)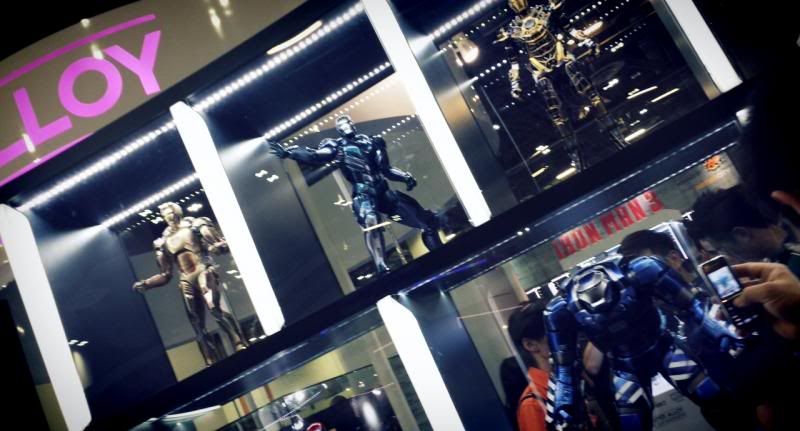 and even mini versions, like standard figurine size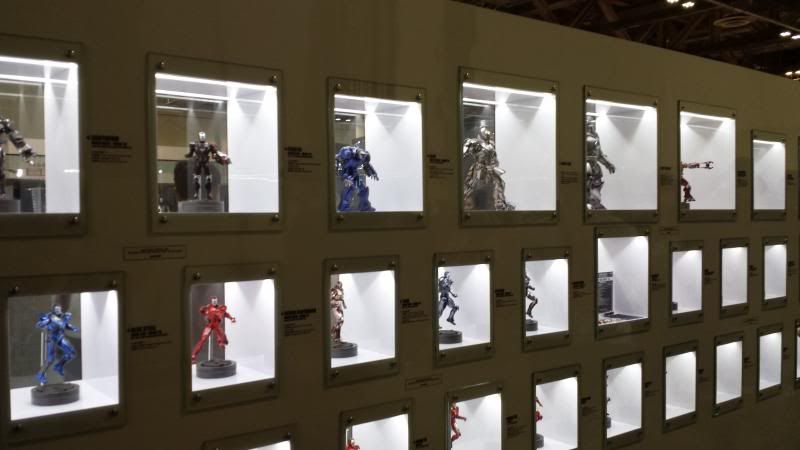 hoho. yes you can buy all those there. wooooah. i didn't really take photos of other booths. oh yeah we managed to catch miyuko in her milla costume but there's too many people so this is like the only decent photo yokey helped me took. and the pictures that were posted online by her. i quite like the details of her costume.
ooh there was also a little girl doing a pink mini iron man... so cute!! potential mecha cosplayer in the future???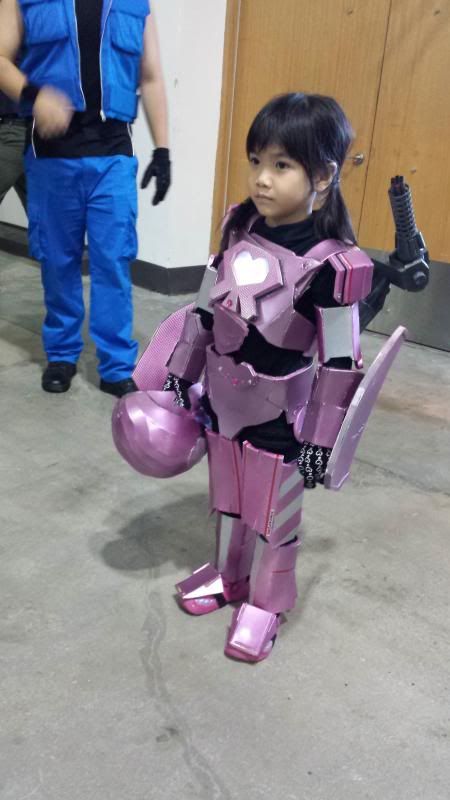 in the morning, the tales people got to take pictures with Hideo Baba, the producer of the Tales series.
then after the morning event was over, i waited around for our SMLJ peeps to come, and i realised i only took shots with them before i changed out. because they all look so awesome!!!
hohoho さすがSMLJです!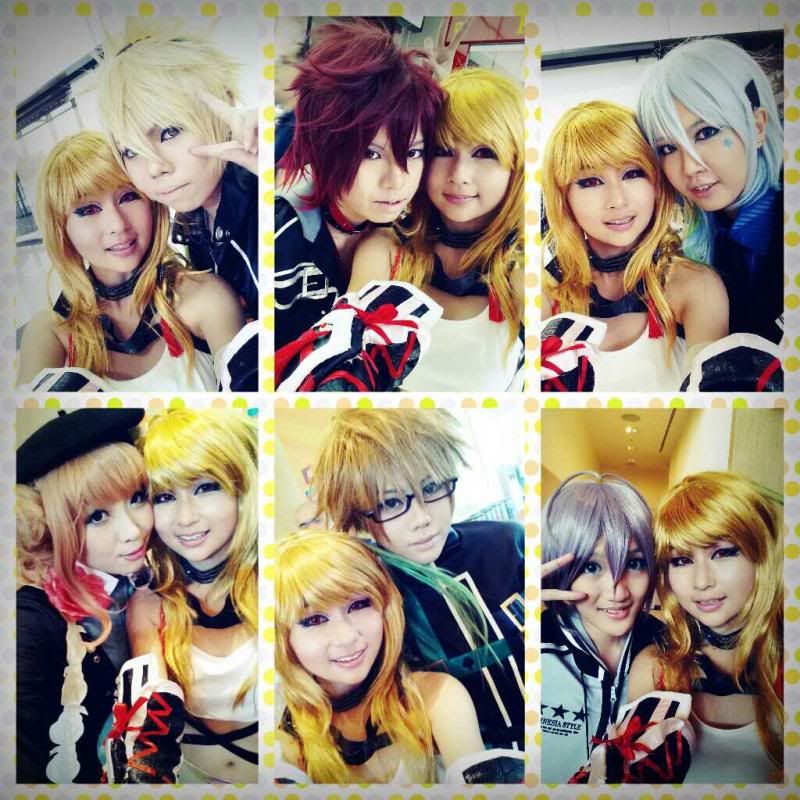 and last pic before i changed out~ tried to make it less yellowish with the rainbow bubbles lol but bleah lousy toilet lighting. hahahahah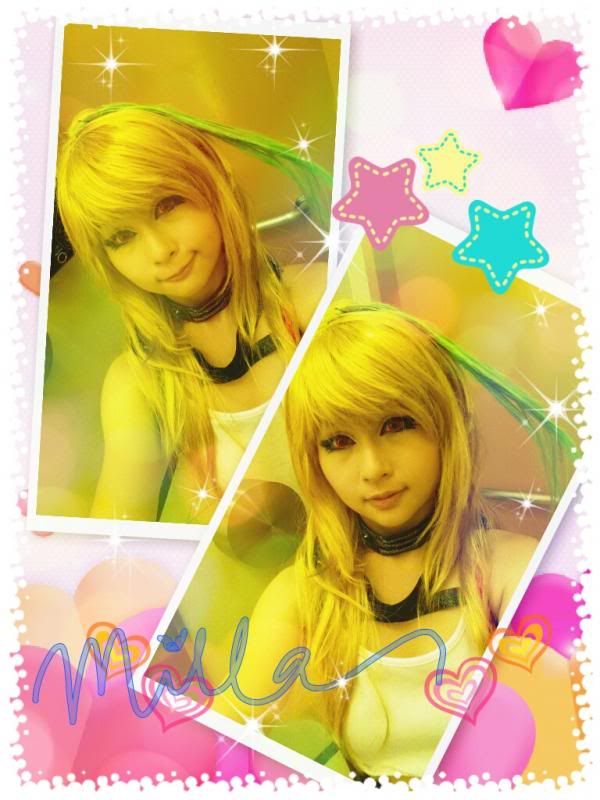 our peeps went for dinner at killiney and supper at geylang till almost 2am. it was crazy. but fun!!! (resulting in my headache on sunday gwahhh)