group shoot for love live... onz~! it was actually one of the easiest costume to change into and move around in, except for the veil which kept disturbing the arrangement of my fringe. sorry i look terrible as umi i won't do her again!!! bleahs.
anyways, spams of selfie with all our members~~~ starting with our group leader who made everything possible - vic~~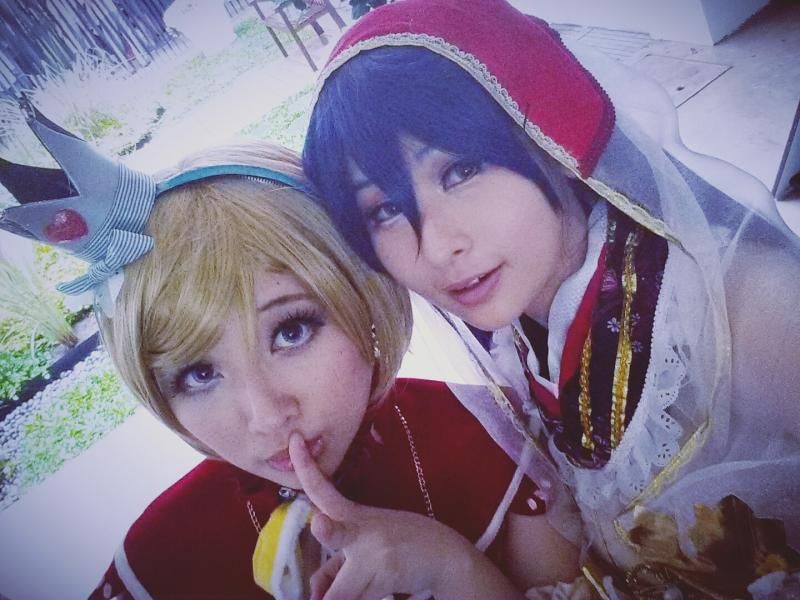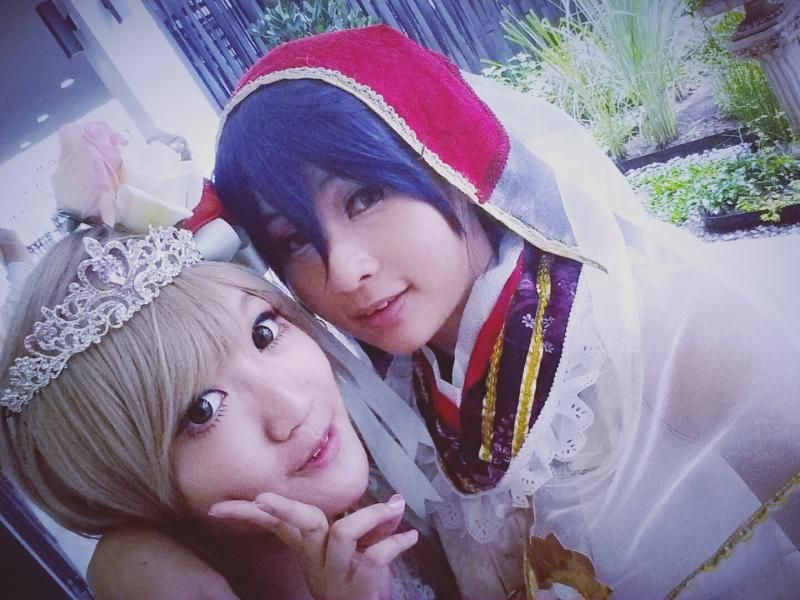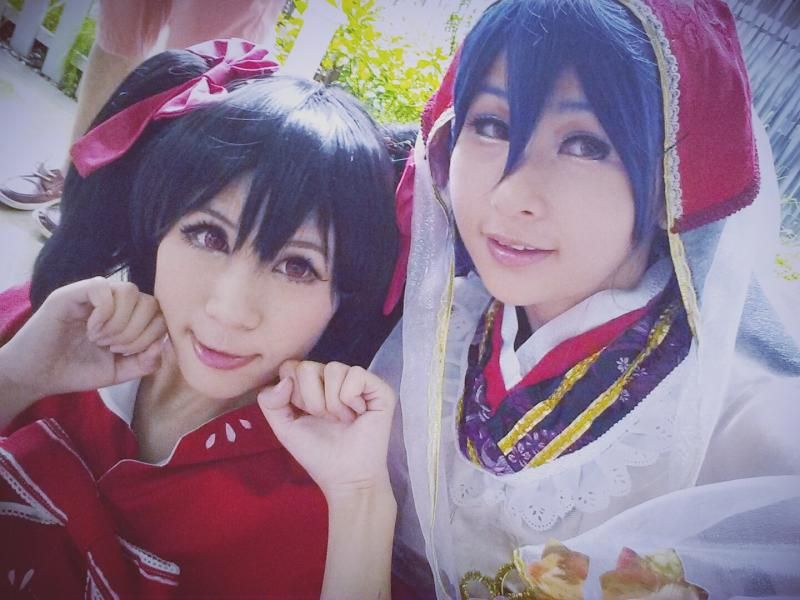 got to know some new pretty people too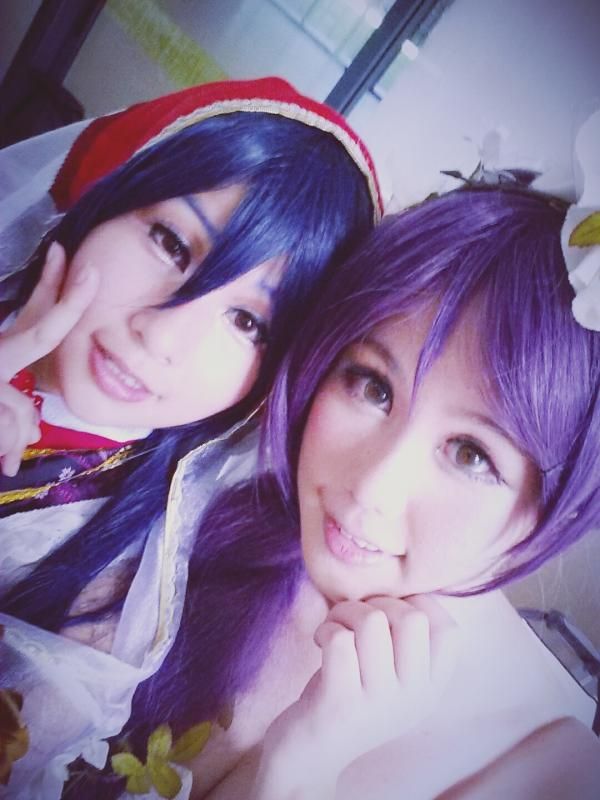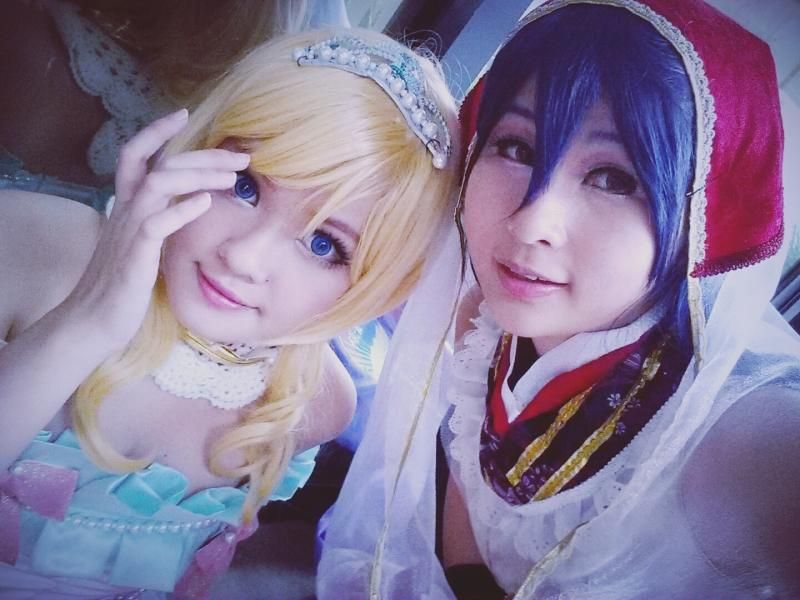 dandan came down to snap some pics and help out too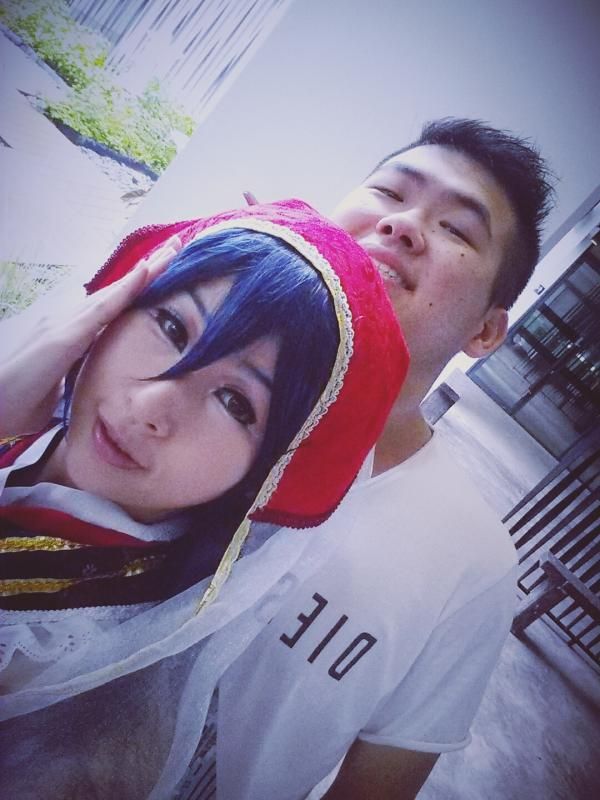 group selfie!
with all our saikangs too
we even got to eat some leftover food from an event in exchange for taking our pics. heh.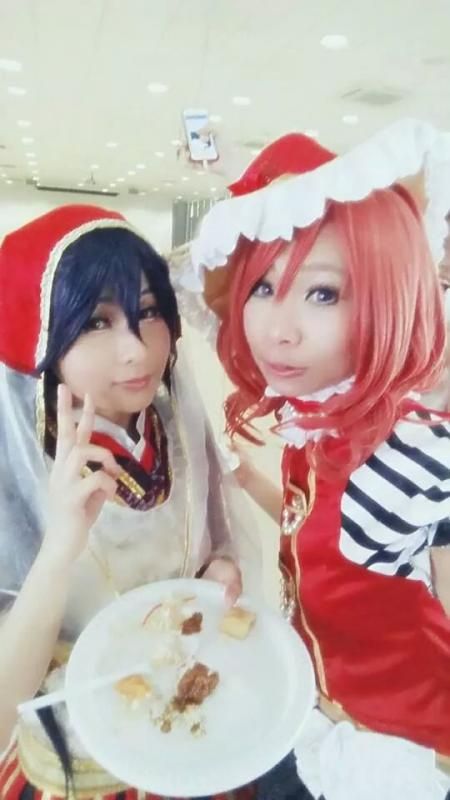 and a group polaroid from blur.