7th august
clarence leaves the next day and daryl leaves on the 10th so we all went over to asakadai to have a final farewell party for them.
shopped around in ikebukuro for a while running clarence's last minute errands for bag, camera lens and stuff and stella went crazy over her yama-pi. (i'd do that if it's some ff poster up)
ended up going to a nabe place near asakadai since the planned korean-cooking-in-the-dorm didn't quite work out so well with everyone returning late.
not bad for the appetizer - some mayonnaise vege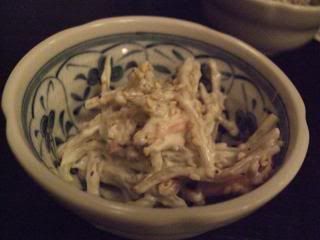 cheers to the start of dinner!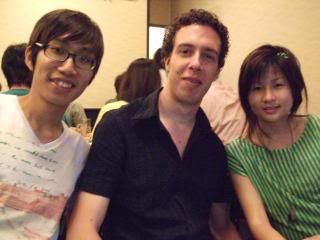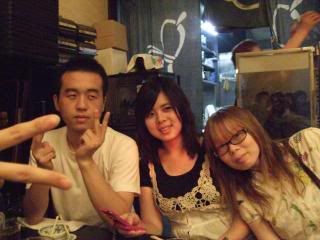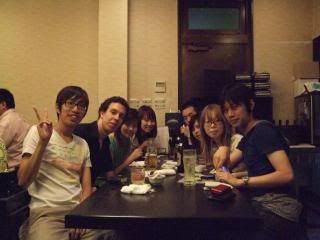 and the set fried stuff - the color looks the same but it's actually 2 different sets. fried oysters, ebi, etc
fried oysters
ebi tempura
i had to eat this tsukimi-tororo thing which was supposedly some yam paste thing that tasted like phlegm but isn't too bad if you add it to everything else and with a lot of soy sauce. (-_-`) i didn't insist on ordering it!!!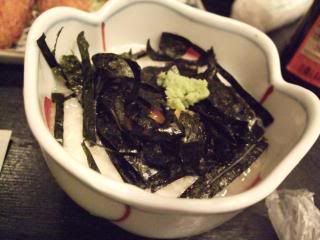 and our main dish - nabe! it's just a hotpot full of stuff.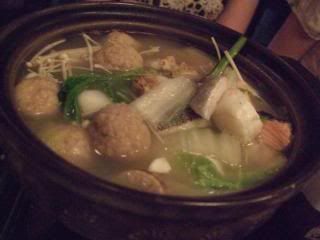 the save-the-best-for-last was the porridge cooked with the soup we had for nabe just now, which rocks! was a looong time since i had porridge though.
then we sneaked into clarence's room for a nomikai and played some murderer-like game.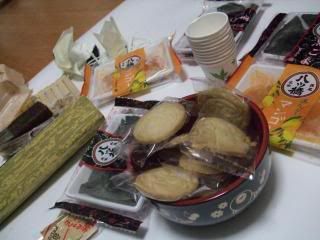 some unagi pie which didn't taste unagi-ish but more of a sweet pastry. yum.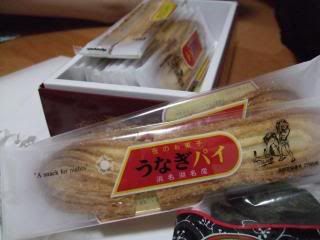 and our last kan-pai!
managed to catch the last train home although the schedule was all mixed up today. probably due to some jinshijiko (human accident) or track error again. sigghhhs.
didn't manage to send clarence off the next day since i had baito but stella went.