haidee hooo i finished my daiya 2 weeks before the event... awesome!
let's start with the dress...
added all the funny balls she had..
then the laces! done!!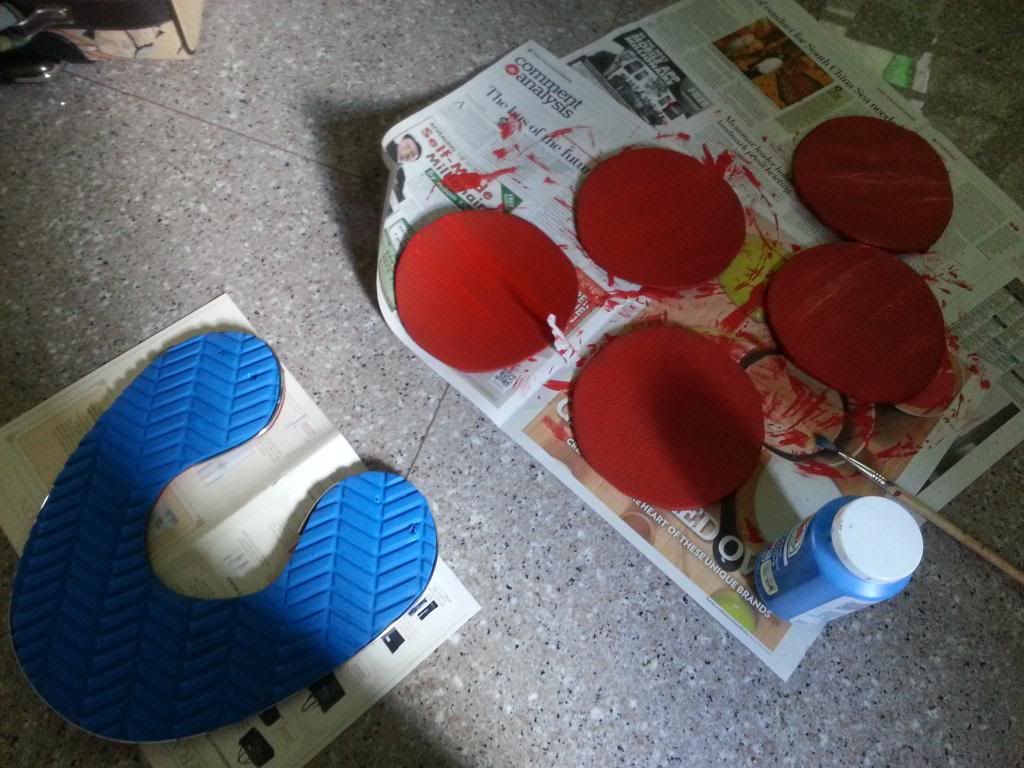 i just didn't know what color would go well as a whole but i settled on blue and red (those were the only colors i have anyway!). red would be the back.
then i lined it with the silver thing 00 bought for me, that they usually use for amor lining. hurhur. also cut out sunny's expression with random pvc so it looks more 'popped out' rather than drawn.