so we started work on the 23rd, and had a back to work lunch with the whole company at ban heng, a chinese restaurant located at orchard central.
look at the awesome menu. SHARK'S FIN. sorry, i won't purposely order them but if they are served to me, it makes no sense to reject eating them. so i had 3 bowls of them because there were shark fans around the table and it's a waste to just throw them away.
after the red garoupa, the dishes that followed were pretty crappy. they were either tasteless or had taste of too much oil. would never recommend this restaurant to anyone.
went back to the office around 3pm where the lion dance then started.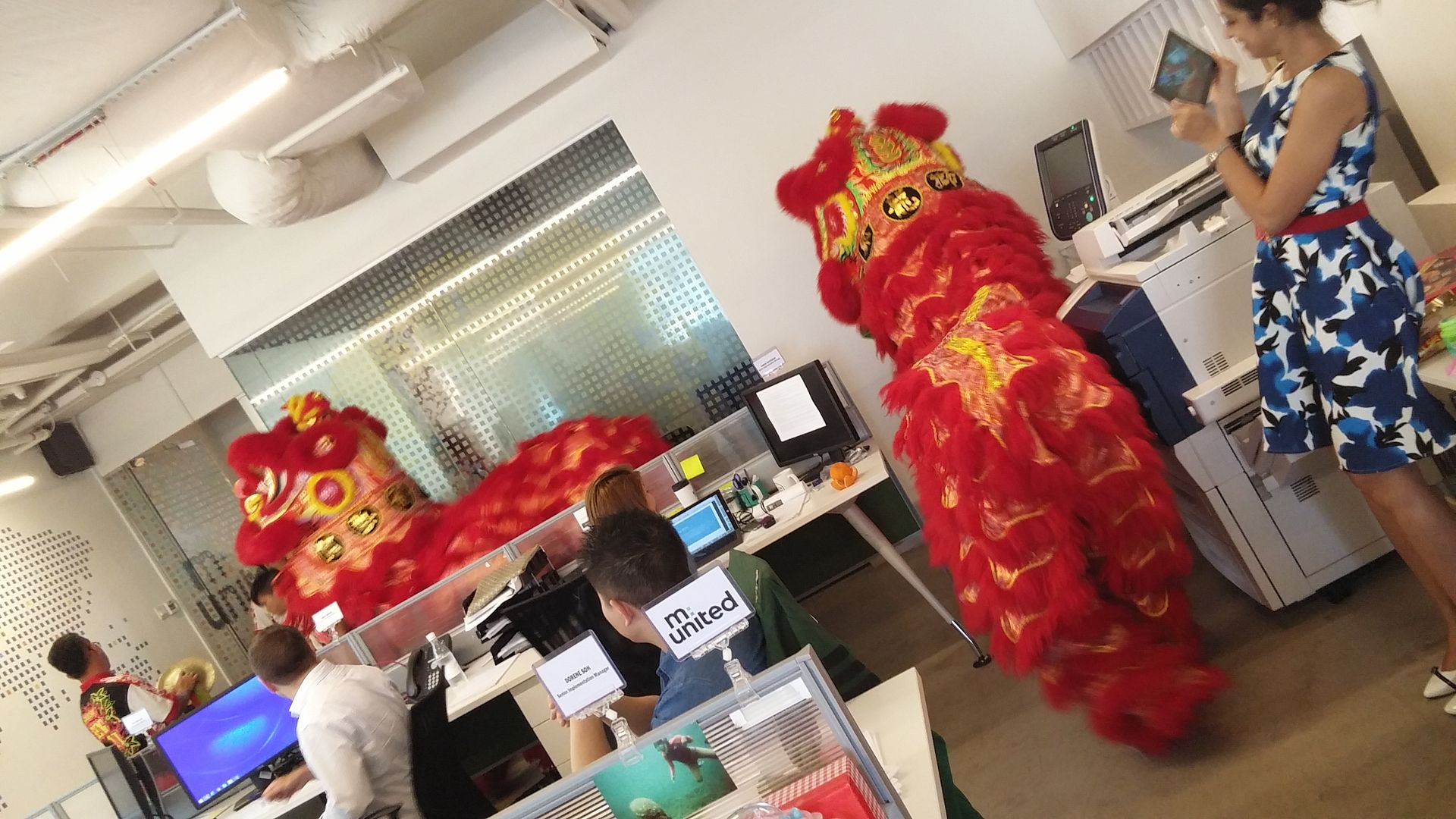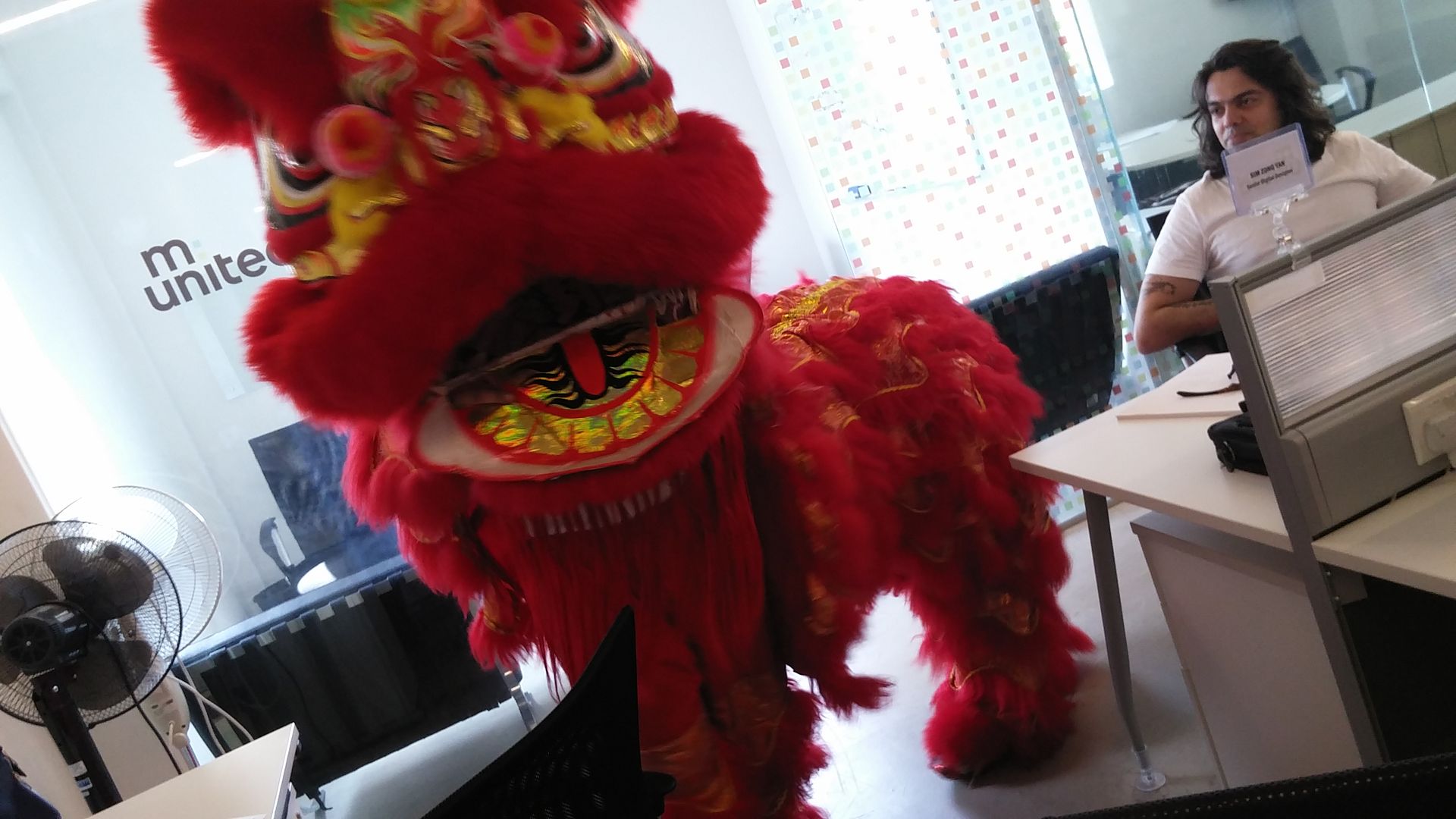 hehe the lion stopped next to me for a pic. yay!
perhaps the bai taisui my sister did on sunday did help to start my new year well! thank you taisui!