so in the morning we went to dongdaemon (finally) and shopped for some materials.
we had cheesy dalkgalbi for lunch/dinner after walking around. it was not too bad!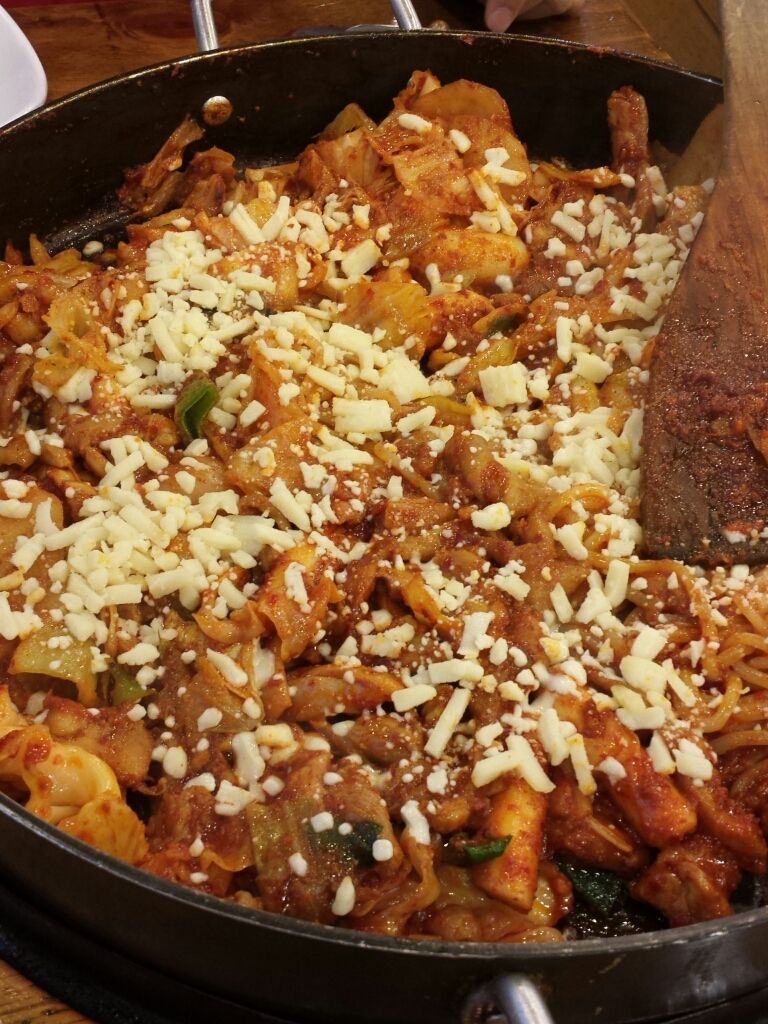 the night view of dongdaemon is pretty cool, and there seem to be a nice new mysterious structure! too bad it wasn't opened so we couldn't really go in.
there's some nicely lit decorated buildings also.
and i found some really nice mini pots!! seemed good as a present! and so super cute!!!
we rested a bit at a smoothie shop, and mr 00 fell asleep. =_=zZZZZz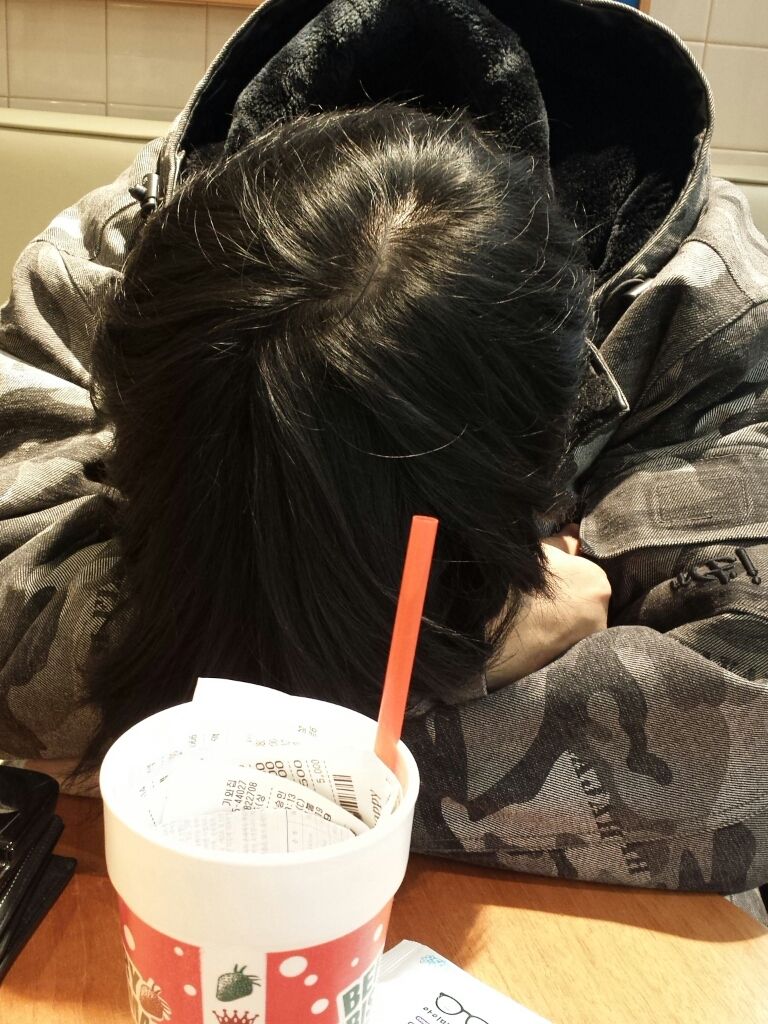 after that we continued to myeongdong to meet the others
we rested at osulloc green tea with hyun bin first before dman, mr gold and ark came over. then we went to have dinner. a lot of places were already closed by then (10+), but we found a kimchi stew place that's opened till late, and pretty good!!
after that, time to battle the crowd...
and last pic of 2013! with my 2 favourite kongs! i simply love 00's expression. lolol. it must be the 'oh god i'm crazy for squeezing with the crowd but wth!'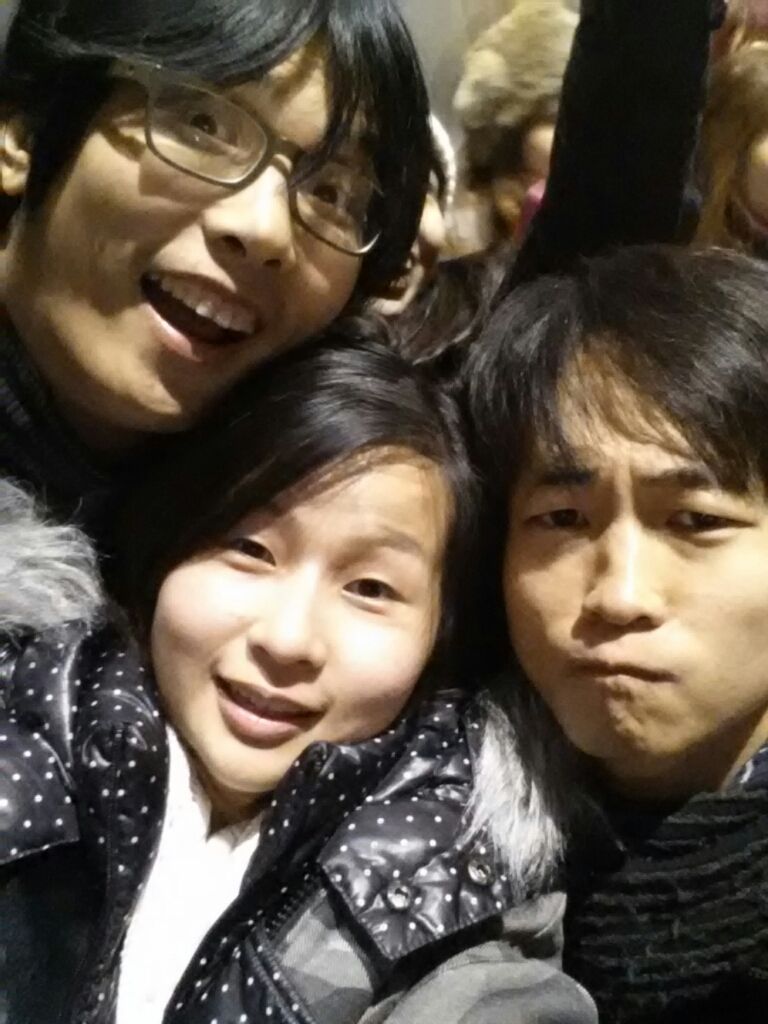 by the time we managed to squeeze further in... and i couldn't even see the stage, the countdown began...
the fireworks could all be bought on the streets, and it actually looked pretty dangerous cos they were shooting it in the trees... anyway the crowd dispersed pretty quick after. since i pretty much didn't wanna stay out at the pc rooms like last year, me and 00 went back first while the rest went to a game room.
we ran to catch the last bus at gangnam........
but the bus didn't stop at our stop!!! so we waited for the next one, which stopped at a stand opposite ours.
and the last bus simply just went past our stop.
so we ended up sleeping at cafe bene till daylight, where the bus was supposed to come around 530am. but we realised that's when the first bus departs from the interchange, and it will only reach at 630am. so we rested some more at krispy kreme. oh well. and we slept well past the noon on our first day of 2014.
we had pizza hut for lunch/dinner, and since it was 1+1, we called the other guys in to eat. and this was what we ordered for like 6 of us. really crazy! but i had wanted to try this clown pocket thingy cos it looked interesting. it was a disappointment actually because the edges were filled with cheese powder and not the flowy cheese, and it was sweet too. dman didn't really like it. oh well...
still, it was a step from 2013 to 2014, in mandarin 13 to 14. with my love *_* i'm happy.