seriously... i'm not cosing this character but i so feel like wearing this skirt. dear val... if you're ever selling this must profit share k. hahahah. oh, and the yellow ribbon provided was EXACTLY the length. wow.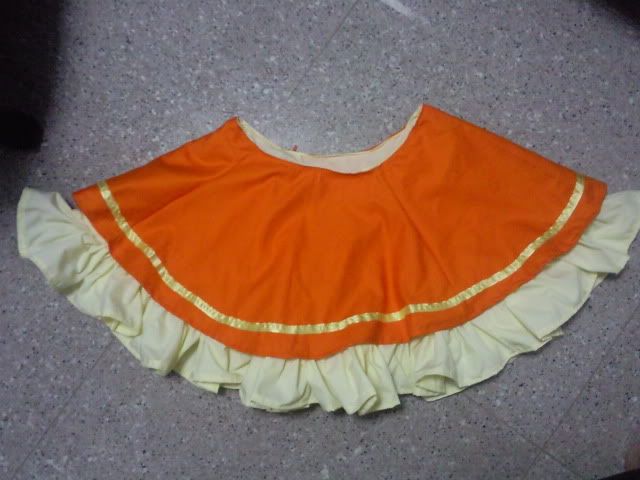 and the entire circle. hope it's flare enough. i can't try this on so i'm not sure hoho.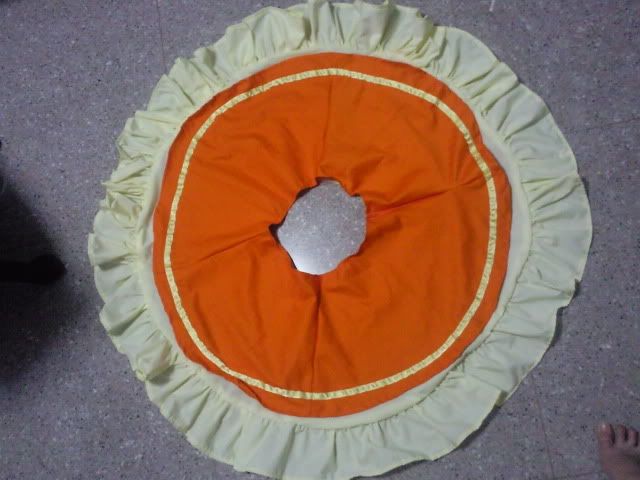 and a reference pic.
i spent 3.5 hours on this. hmm don't think tailors really earn a good rate. oh well.