ok i'm gonna post all my WIP for pili now... very proud of my costume although i have some details wrongly made, but oh well!
started with the shoulder pads, here's the base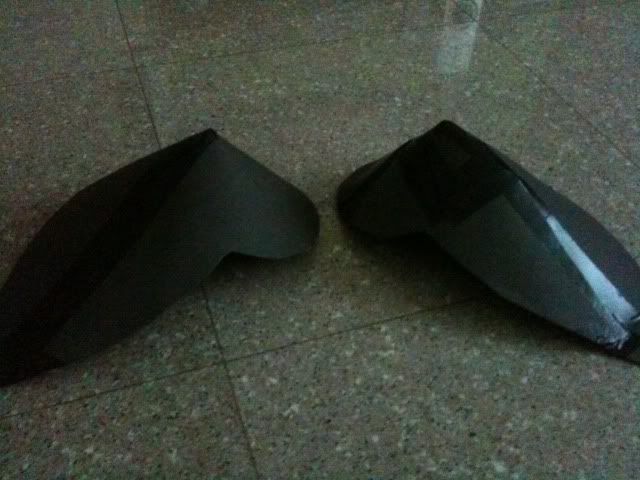 then wrapped up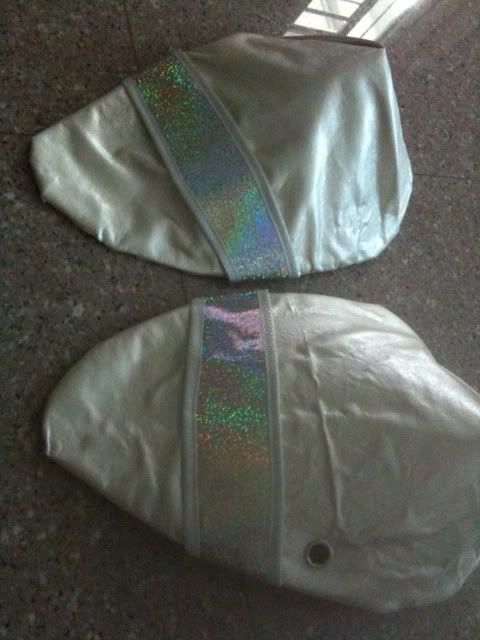 poked with holes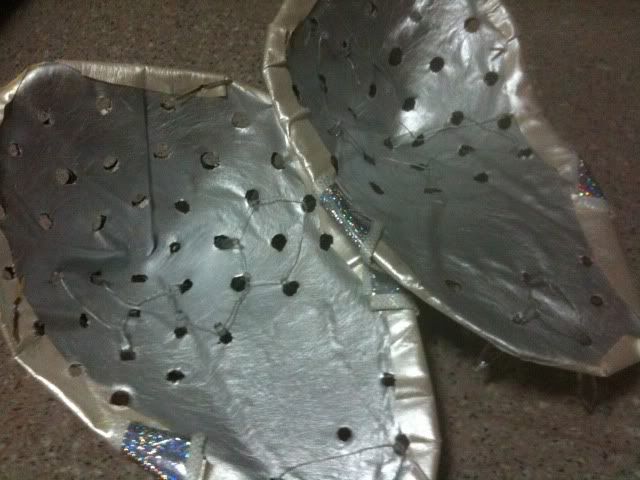 and stuck the crystals on them by looping wires underneath (yeah, so i can still take them out now hehe)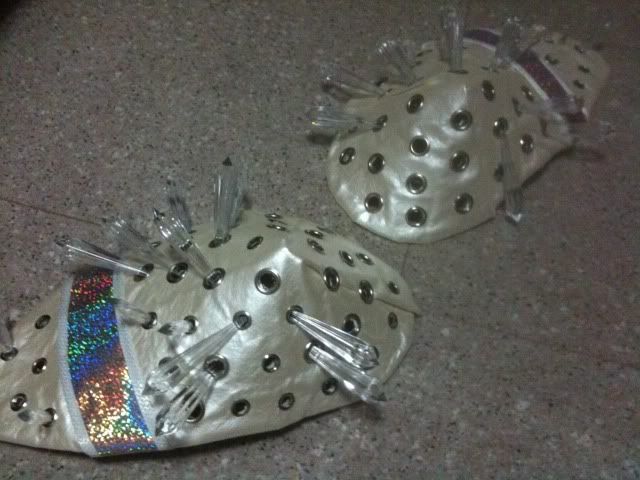 i looped a bunch of these crystals over CNY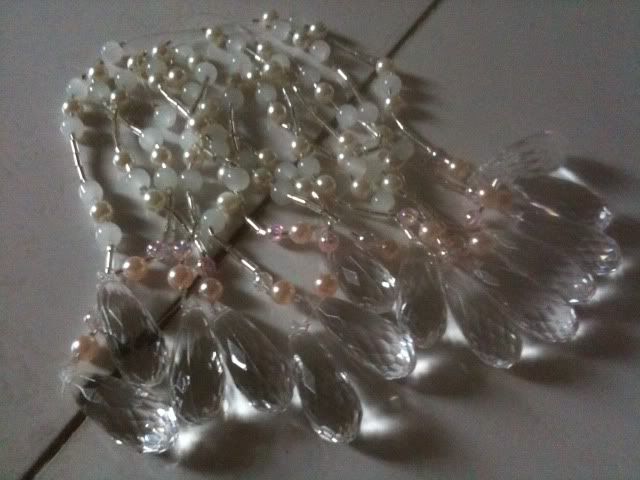 and sewed them on the shoulder armours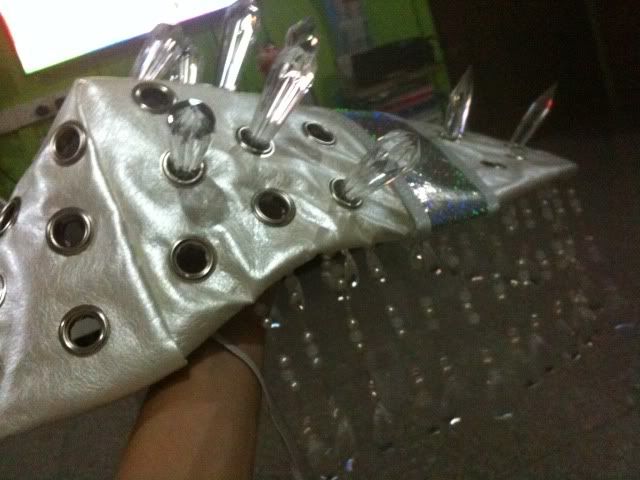 the result was a very heavy shoulder armour, so i had to stick a pole underneath so they would 'stand' horizontally across.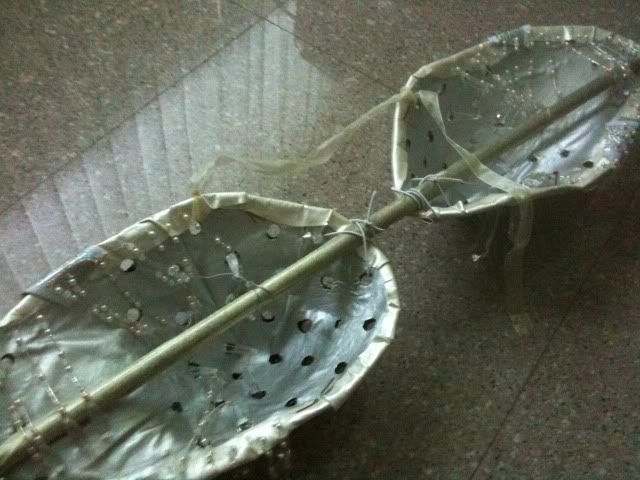 and my chandelier shoulder armour is done!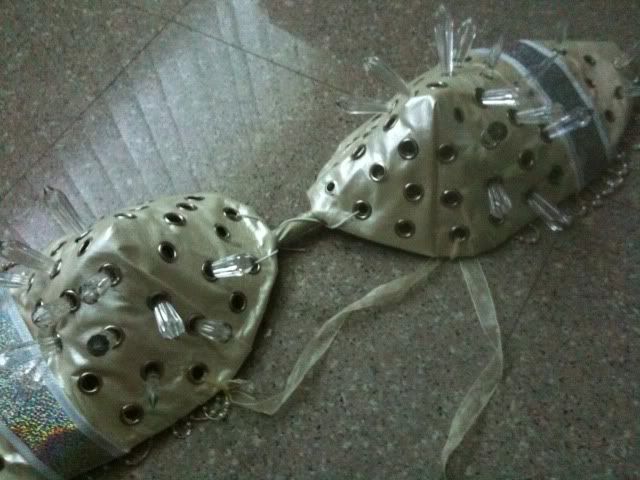 next is my inner clothing. nothing much, just a bunch of satin with chiffon overlay that is way too long.
the skirt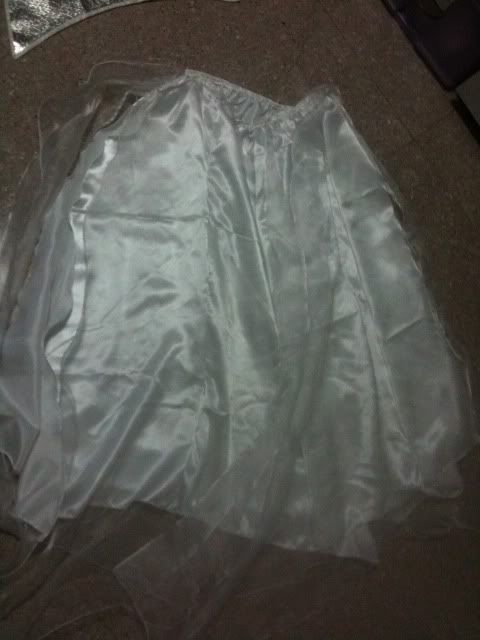 and the outer cloak
and over CNY i really looped a lot of crystals =.=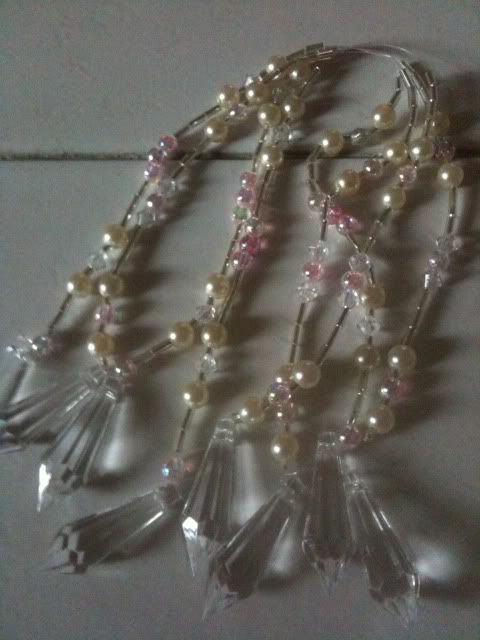 i had this long string of pearls that i needed to 'release' to put other small beads and the silver decor beads inside
and cut a lot of patterns. these are the killers..!!!
looks better after you've sprayed and pasted them on the crown.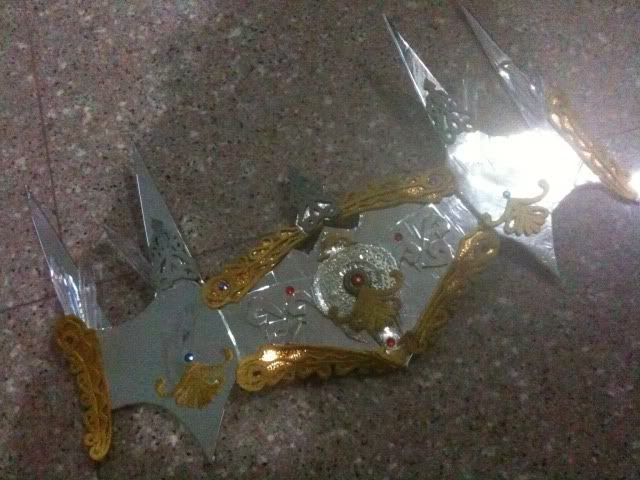 and decorated the crown with jewels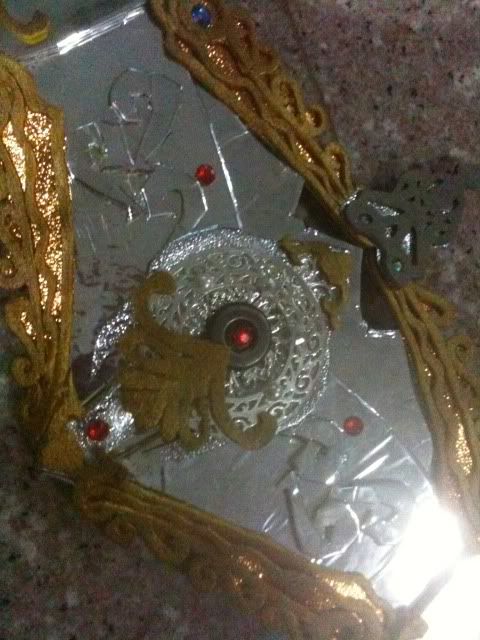 and more dangles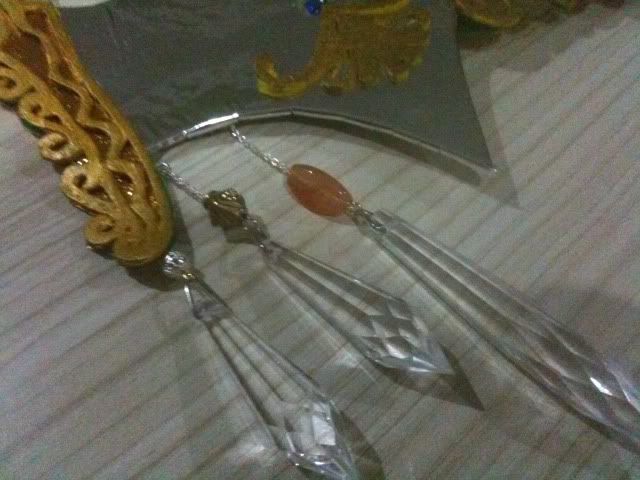 ta-da!
these only took less than a day. easy.
i made some miscellaaneous dangling items for the front of the skirt, the shoulder pad and the 2nd layer top belt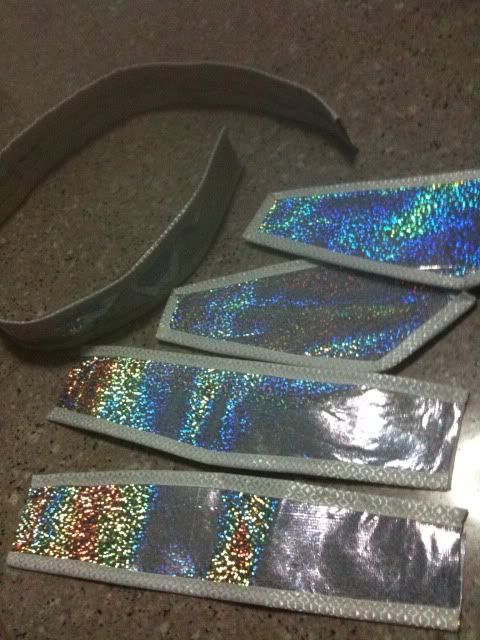 and these are rings for the arms
then i have the 2nd layer of the armour-like clothing. which is done much easier than the inner clothing since leather/pvc don't require seaming at all!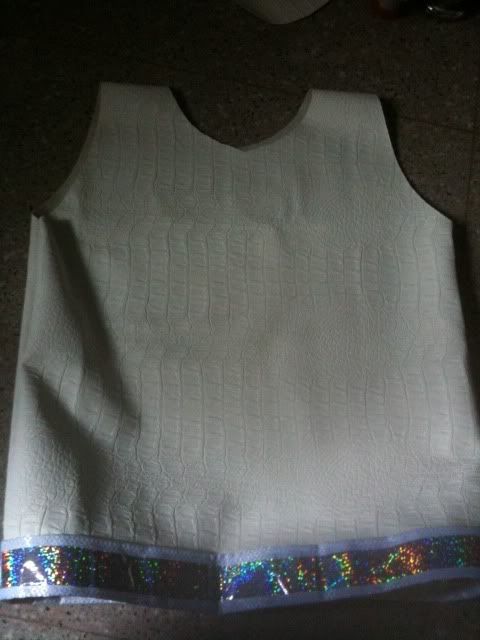 made some flap dangles to attach onto the 2nd layer
and sewed on buttons and plate decors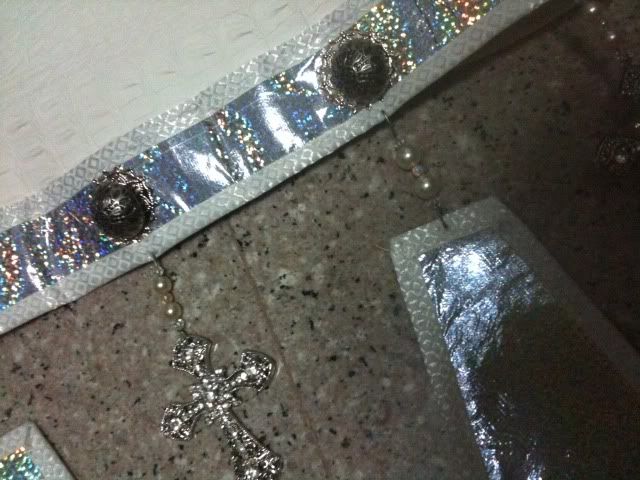 2nd layer done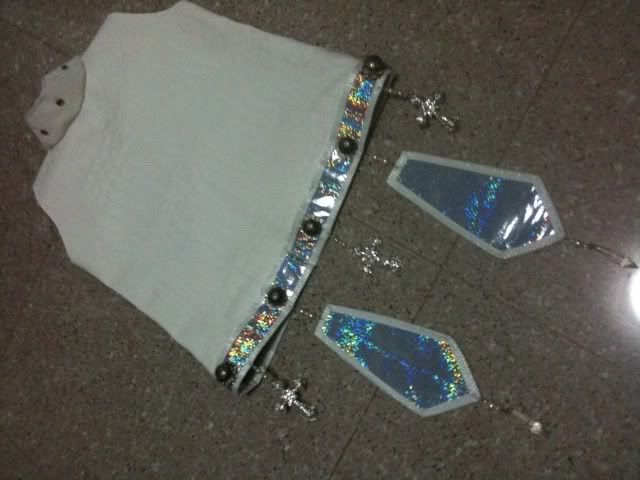 some pattern cutting for the 3rd, shorter layer...
and wala!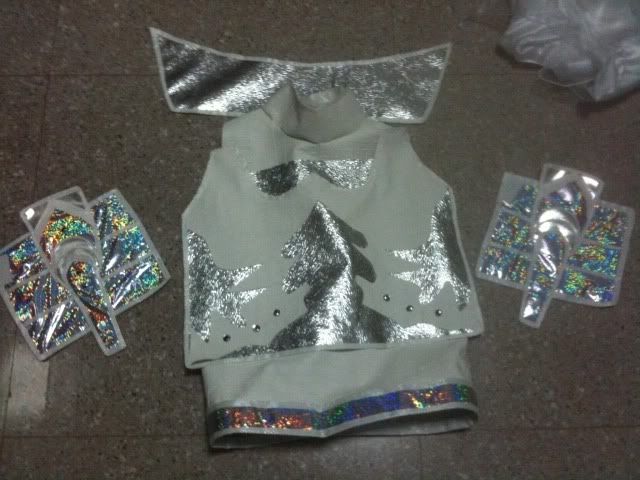 here's the collar, which will be sewn onto the outermost shorter layer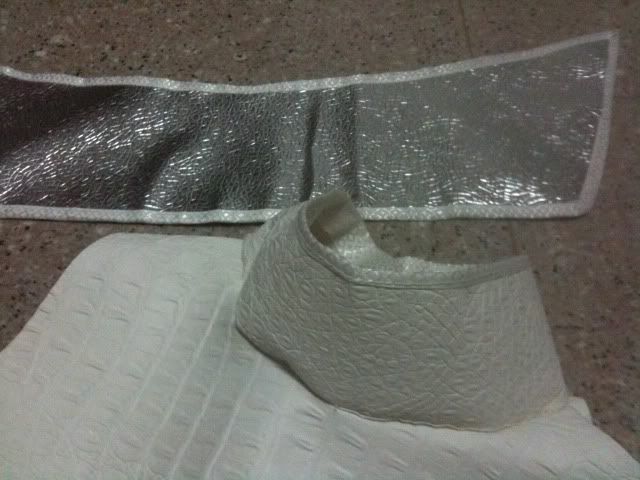 gloves are a bit more tricky as it has multiple layers using different cloth.
and then you sort of stick them all together
and put some metal studs + velcro (to wear la) to finish
bought these for the shoulder badge-like pins. was originally gold, so i had to color it silver
attached crystals to it!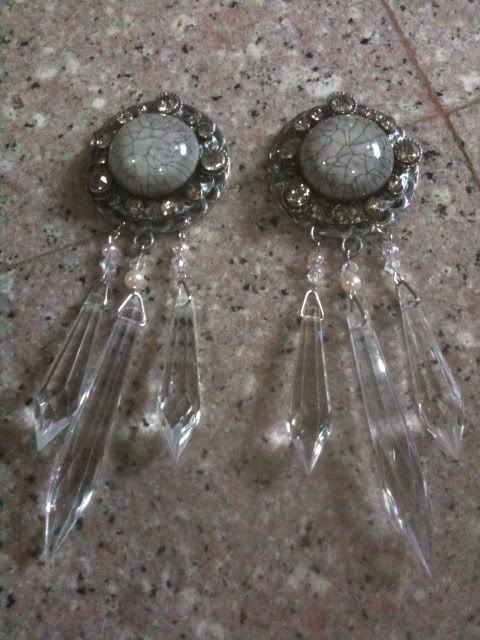 made this by putting a plate decor on silver-wrapped foam. sprinkle with jewels. easy.
and this is made by putting 5 plates together + looping those crystals in. paste big jewel!
last is my weapon...!!!! jewel spamming time. the base is just foam so it doesn't break easily at all when you whack it against other things (which was exactly what i kept doing during practice)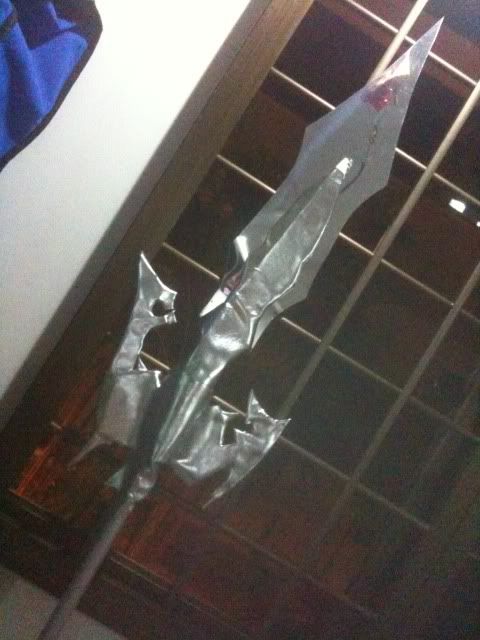 the blade is done by sticking 2 pieces of car stickers i bought from korea long ago
then just spam the jewels...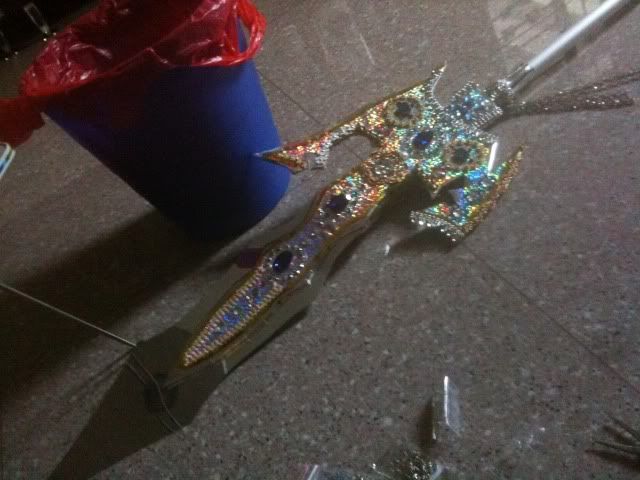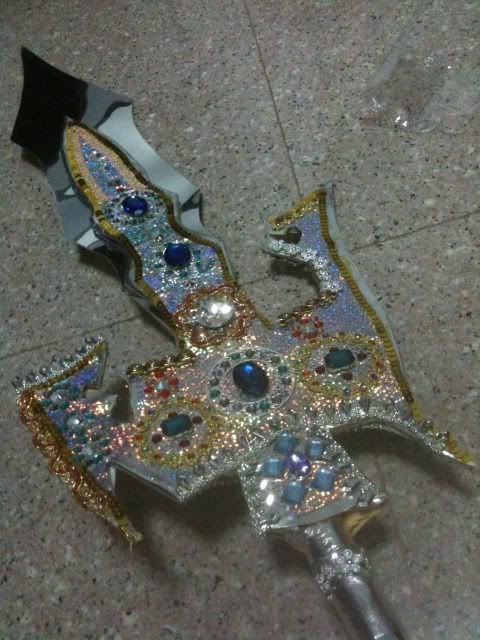 then twisted some metal chains at the bottom of the blade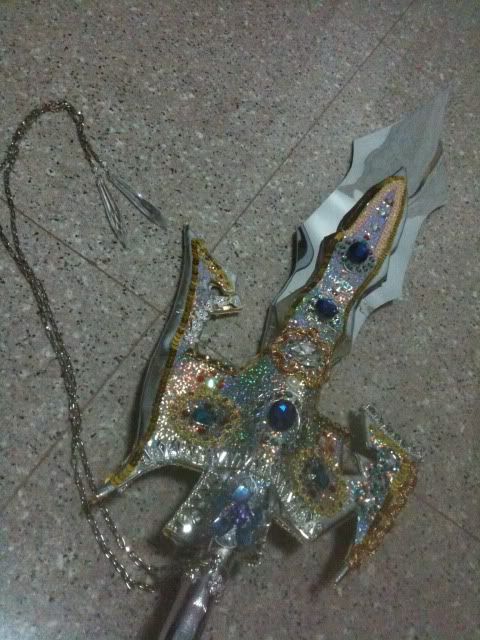 same for the bottom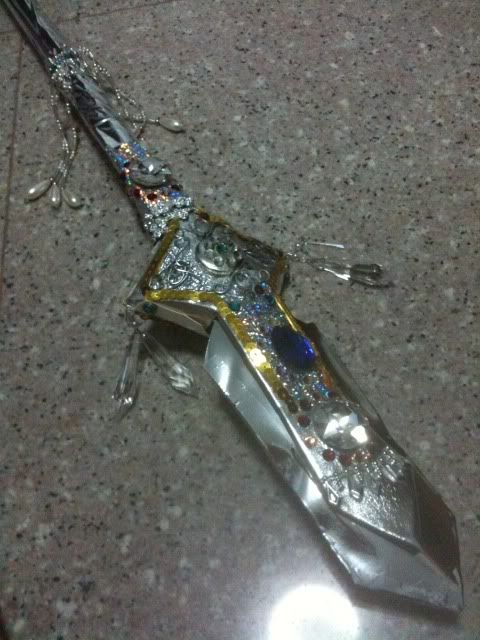 but i used some metal wires as design so i didn't need to cut those patterns from foam. too lazy. ugh. it's not easy twisting metal wires too!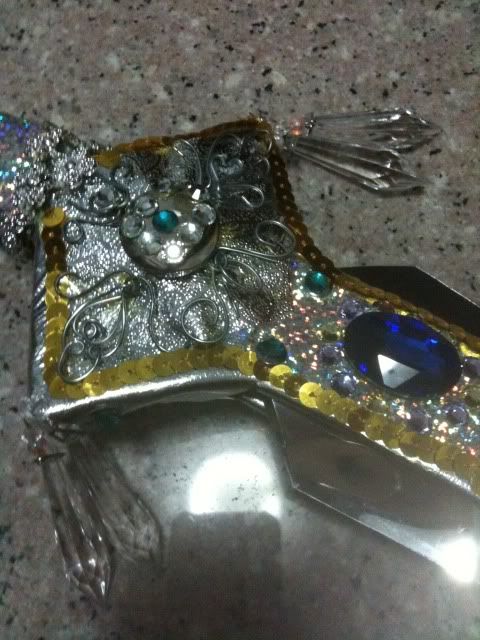 and more beads at the bottom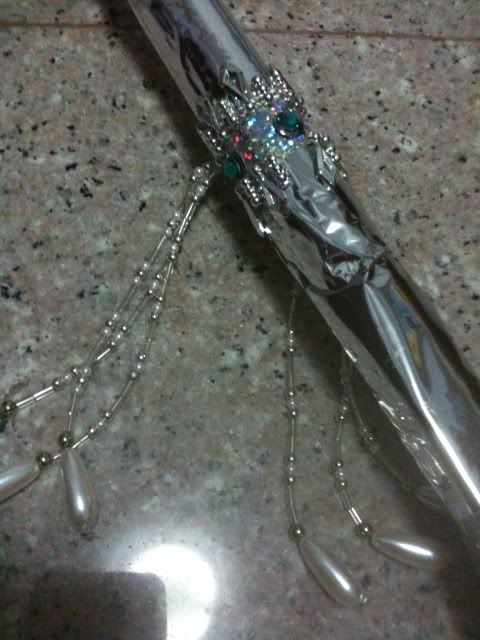 there's my whole weapon, completed!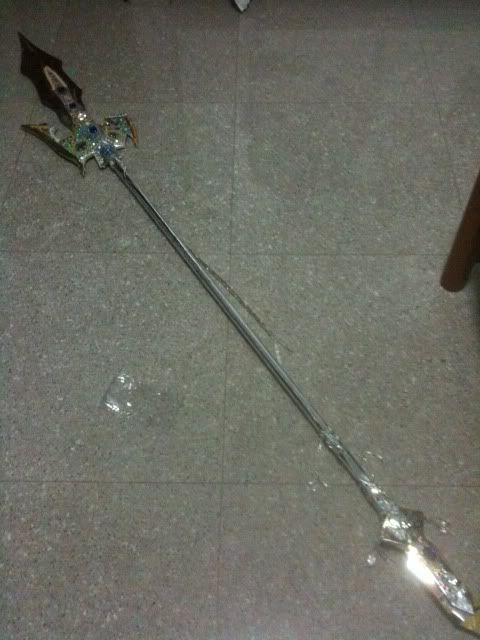 with a weapon bag (literally plastic bag) storage. LOL! so that i can look way too suspicious when i bring it on the MRT! HAHAHAH!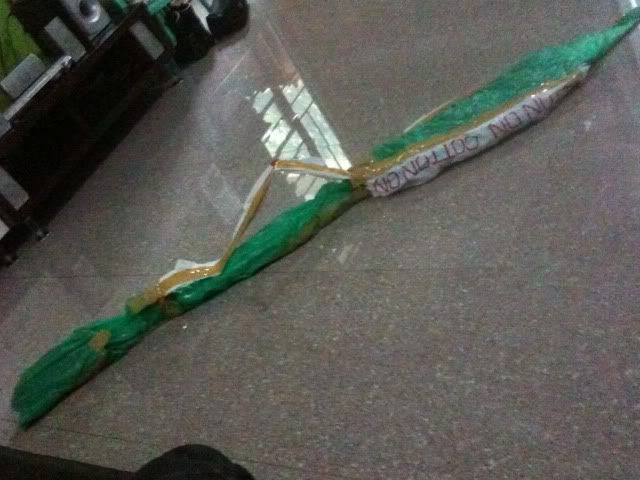 ooh and i styled Mo Wang Zi's hair for yvonne too. it was originally just a long purple wig with fringe. wheehee!