27th july
it's time for a change!
i met stella about 2pm and we ate yakiniku viking near our school for 980yen each.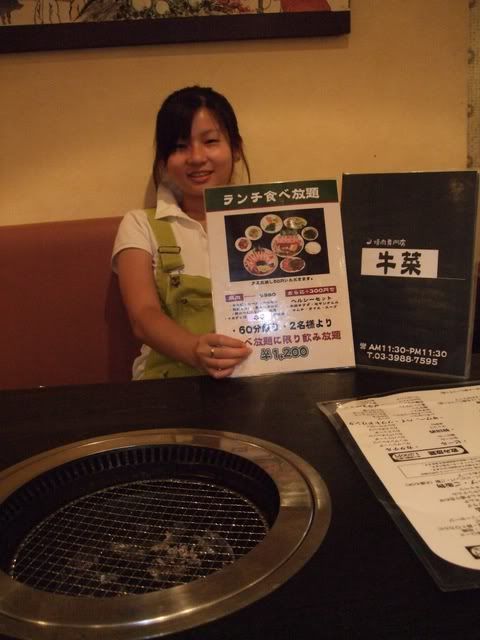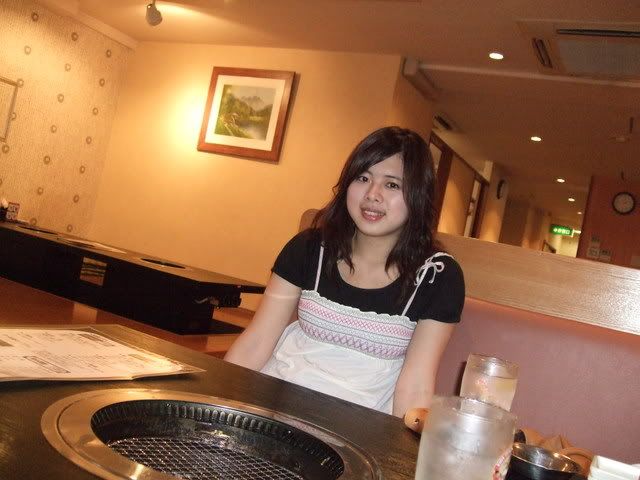 it was seriously just meat.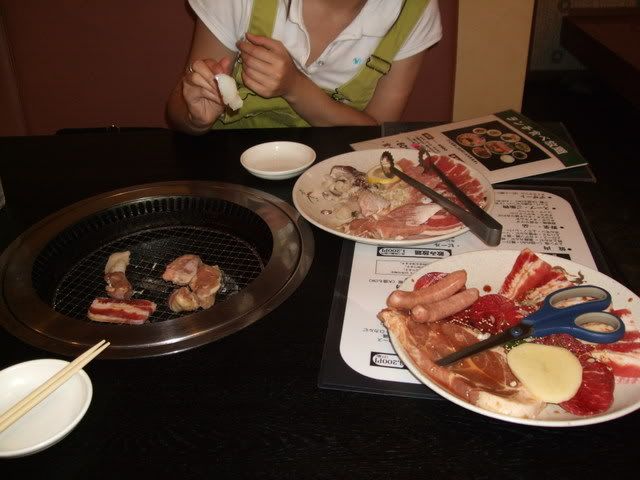 when we finished up it was about 320pm so we quickly made our way to blossoms - the hair parlour. it was recommended by hafeiz and they were having a promotion where if you show them the pamphlet you receive you could get a 50% off the usual price. so haircuts were 1900yen and one-process coloring became 2500yen.
stella permed and shortened her hair while i got mine cut and highlighted. we each bought the l'oreal wax they introduced there (1365yen a bottle). it was a great experience. the first time i washed my hair they put my head in this sort of washing thingy and it will automatically wash your hair for like 15mins. the splashes kinda massaged your head too.
i tried to ask for the yamaP hairstyle with the front short and my long hair retained at the back but my hairstylist said it would look too weird so he said to just leave it to him.
and since stella was perming her hair i highlighted mine so i wouldn't wait till i was bored to tears. it was only 1000yen for 6 highlights. i wanted ash grey but it turned out more brown blonde than ask (-_-`) ah well. another hairstylist colored my hair, washed it then colored again and washed it for the final time. i had my hair washed like 3 times in this shop. WOW. in the end i spent close to 5000yen and stella about 8000yen. xo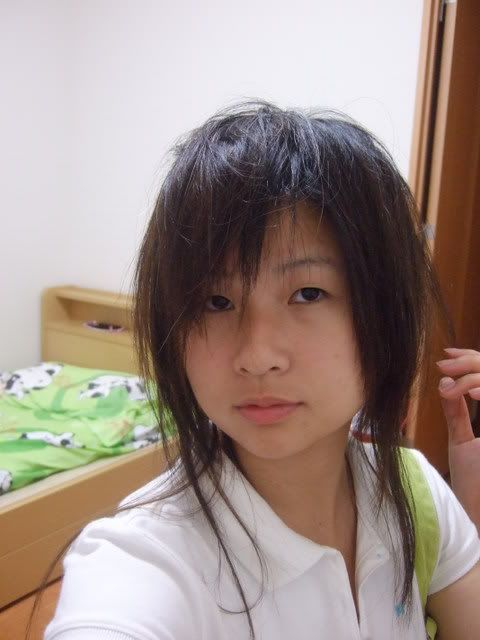 we then walked around till about 9pm and took purikura at one of the arcades near sunshine, where there was supposedly a 100yen deduction after 9 according to kiki, but it never happened. ah well.
and our macdonald's dinner. mac had this new mcbakery where they sell 3 kinds of bread. this is one of them - melon bread. the other one is mcpork (which tastes awesome!).