i spent my weekend doing baito for rikkyo for this asean conference where graduates working on their thesis presents their final reports to whoever goes there to listen. it's an easy job, we get to write this sort of thing in our resume (since it's quite a beneficial conference), get paid 10,000yen for 2 days, free food and get to attend the conferences as well hahahh. (the entrance fee is like 4500yen and reception 3000yen, mind you).
just look at our lunch bentous man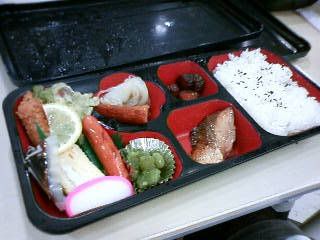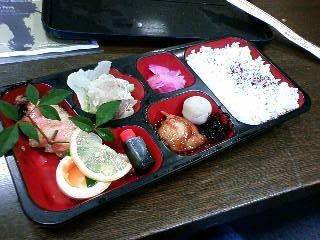 our jobs include uketsuke (reception) where we just help register attendants and hand out door gifts and name cards, selling books and looking after donuts (which we can eat too hahah). i went to a few of the conferences.. while the topics were interesting (shojoron - girl with silver hair, homosexuality, etc), how the presnters presented their reports disappointed me. they were basically just reading their entire paper! i fell asleep in one of them. (-_-`) some of them have horrible english and read monotonously so you can't really understand what they are saying and to make things worse, handouts were not given too.
i decided that doing reception was an easier job than sitting through one of their talks in the end.
we wrapped the day off with a great dinner reception (which i overate...again)! they had a lot of expensive looking food and sushi, and dessert was intricately-made cakes (i ate like 3 of them). there was also fee flow of beer, wine, juices, etc (tht's why this reception is like 3000yen+)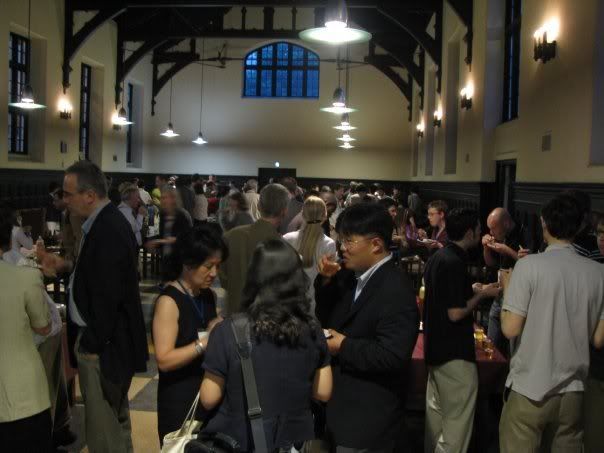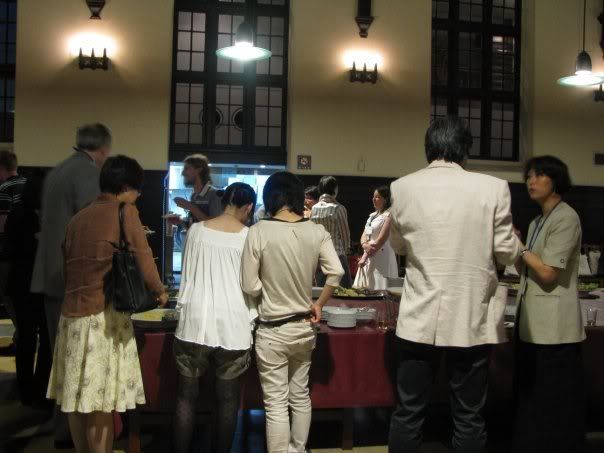 otsukaresamadesu!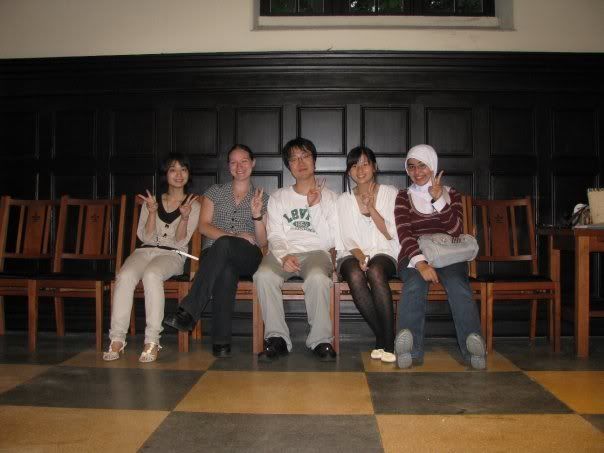 whee! love this baito.