oh man it's like exam period and sales all at the same time. and i still haven't finished updatig. oh well! i shall continue anyway. so the next day was tsukiji... and disneyland!
we all woke up around 4+ because you need to be at tsukiji about 5am to see the bidding. that night i moved to khaosan to stay with my sis. met some singaporeans who were also going tsukiji. in the end eventhough we didn't plan to go together, we kept meeting each other on the way. haha.
managed to find our way there because we followed a group of foreigners.. who seemed like a tour group!
saw a lot of hugeeee fishies (or rather sea animals) there.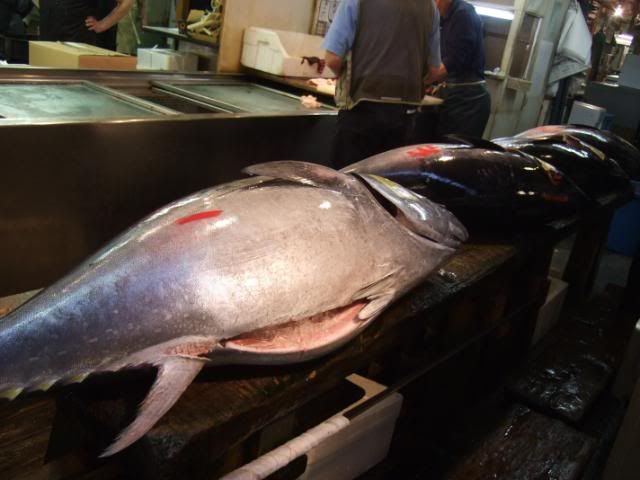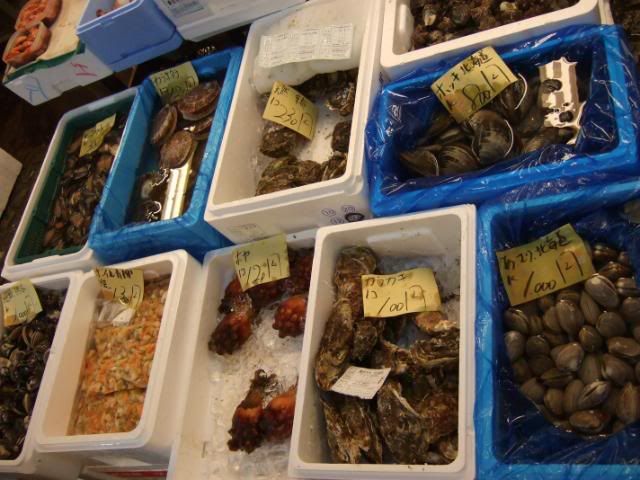 and it looks like we made it for the bidding! it was so funny. the person was just standing on top of some platform and shouting nonsensical stuff which we cannot understand... and somehow the bidding seems to be concluded as we kept seeing people drag the big fishes away.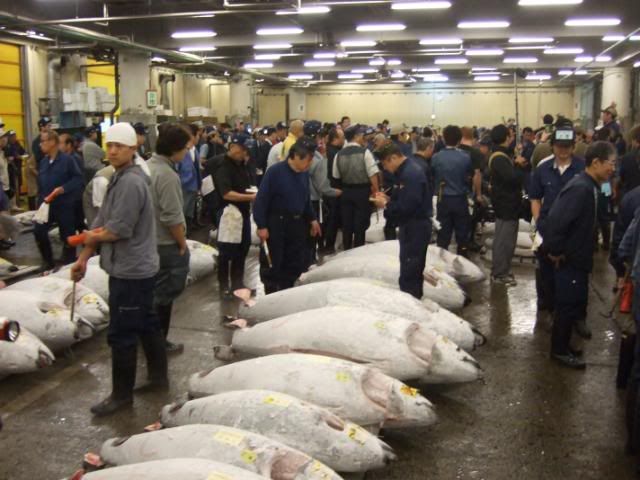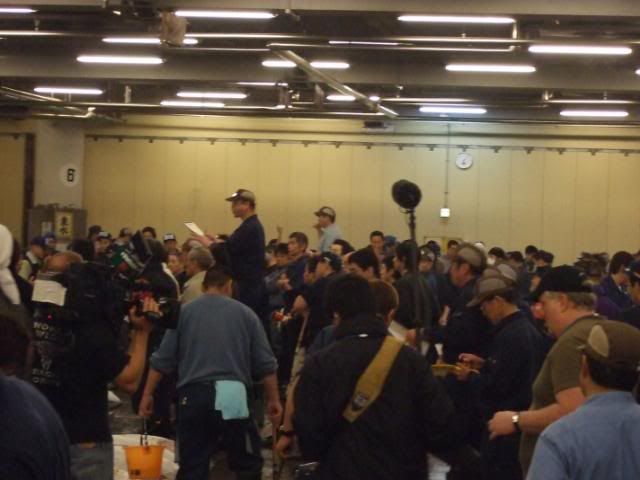 continued to have a look around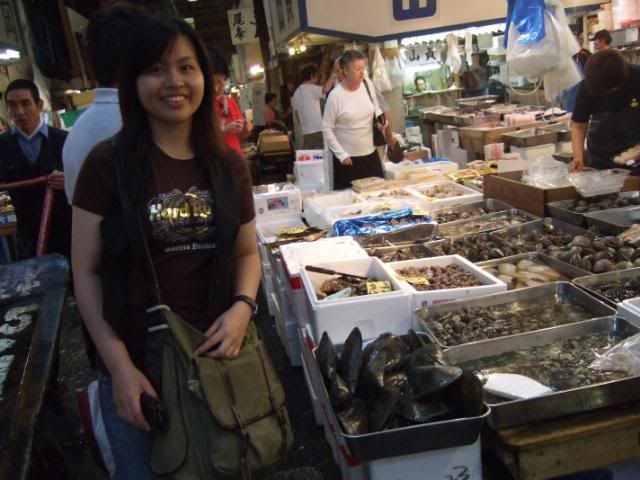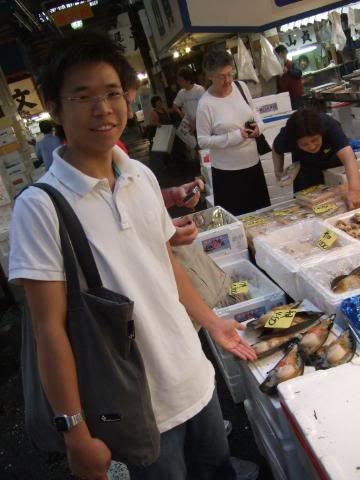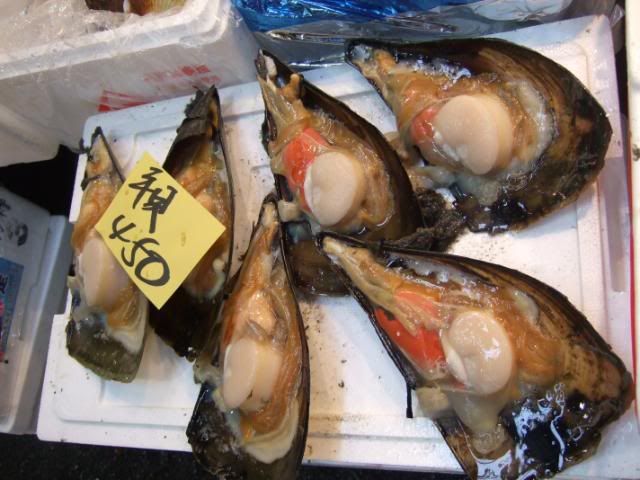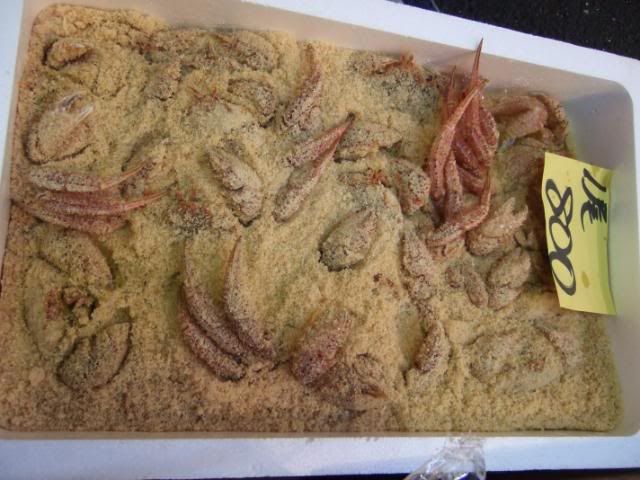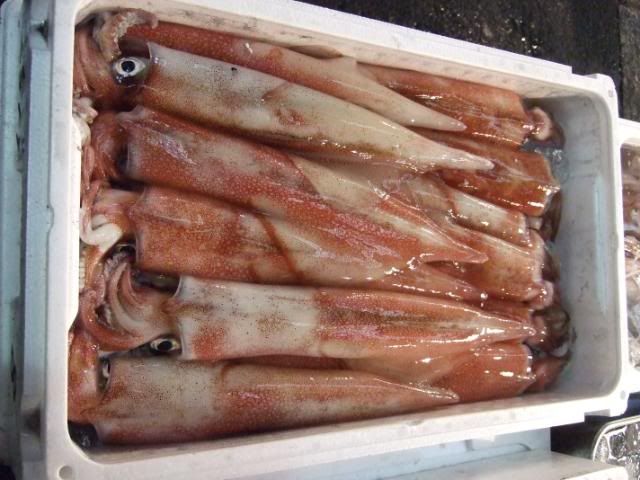 look at the mountain of styrofoam boxes... so eco-unfriendly...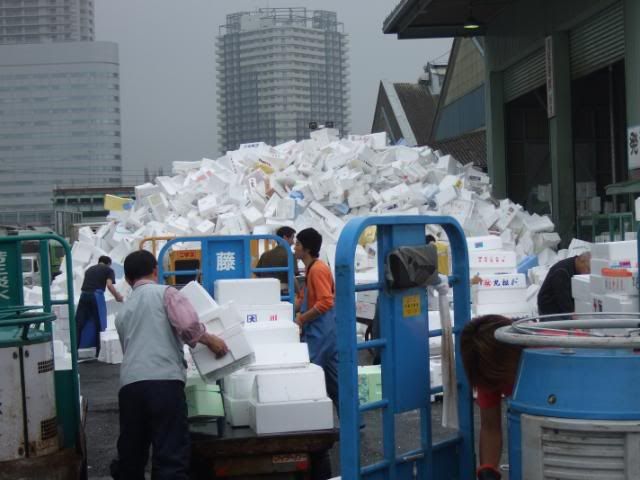 slicing the big fish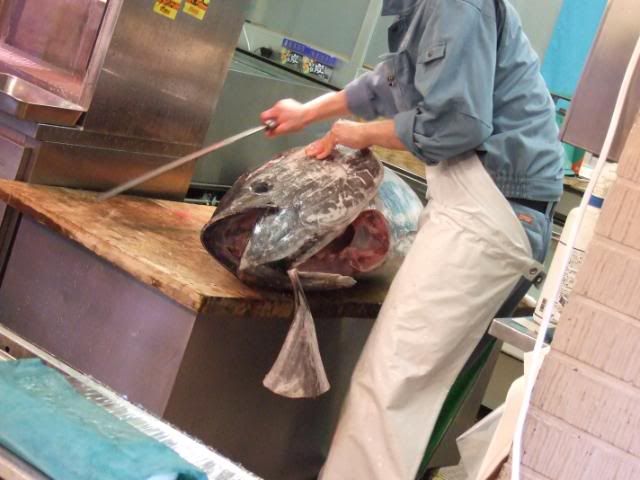 after that we walked around to end off our morning with a sushi breakfast. couldn't find the popular ones listed in the guidebook, so settled for this one (seems like it has its branches in quite a lot of other places!)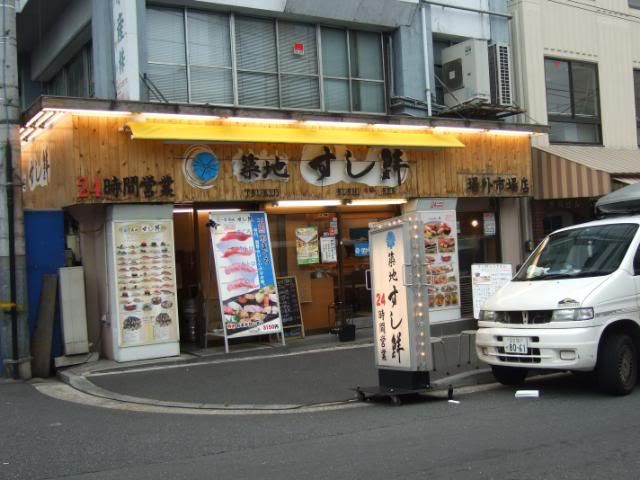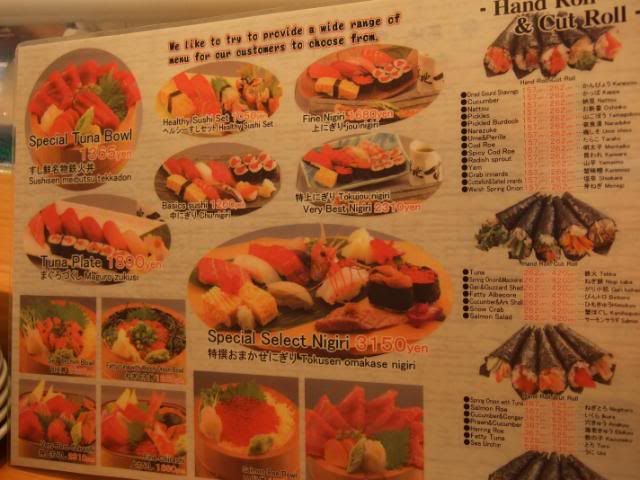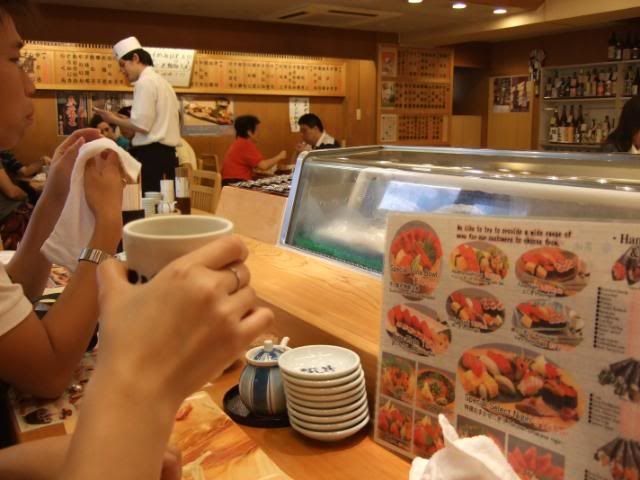 ordered 2 sets to share.