after todai, we looked around the area - kikuju (land of chrysanthemun). first we stopped at this place where the face of the person printed on our 5000yen notes once lived at.
and i can't really remember what this temple was for, but ya, it's just there. if you are reading this and you know what it's for, do tell me.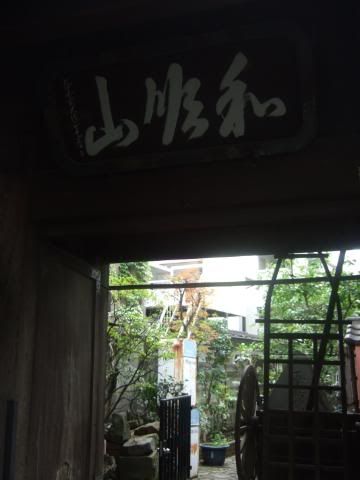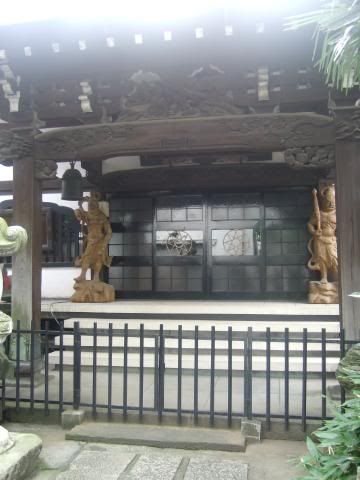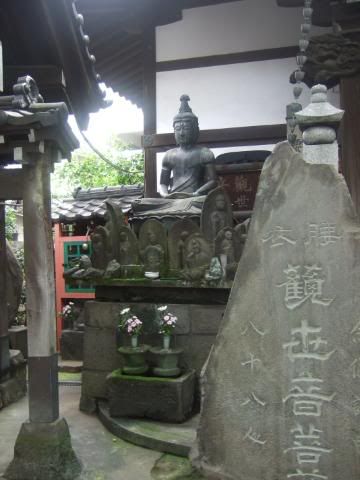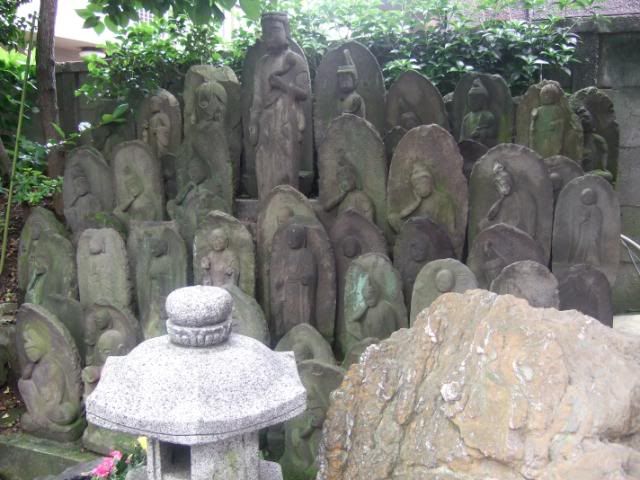 a rather pretty flower i spotted around there.
thenwe walked down this path that seems to be the place where people often bid farewell to whoever's leaving. it's supposed to be a u-shaped one ith a slump in the middle. i can only grasp half of the japanese explanation.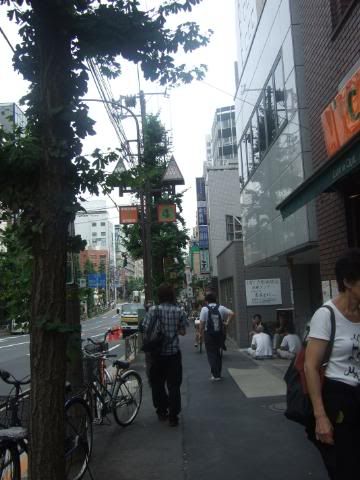 stopped at a o-sakana-ya. where fishes are sold.
inside the shop.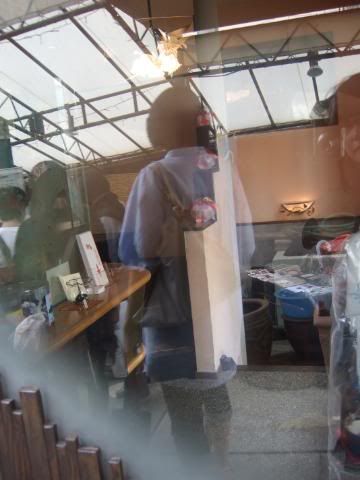 and outside the shop.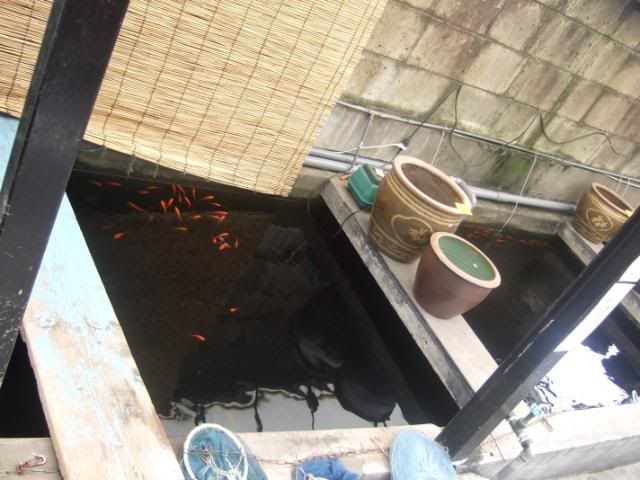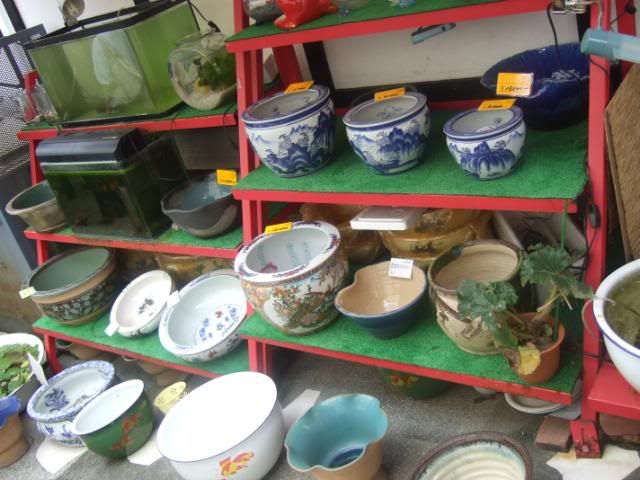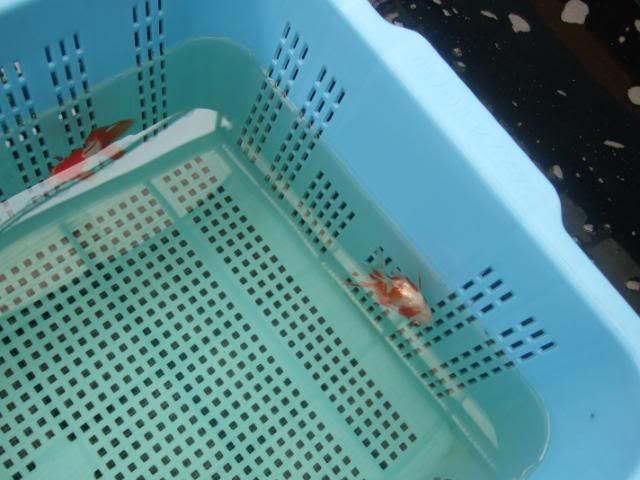 what are the fishes doing at the corner?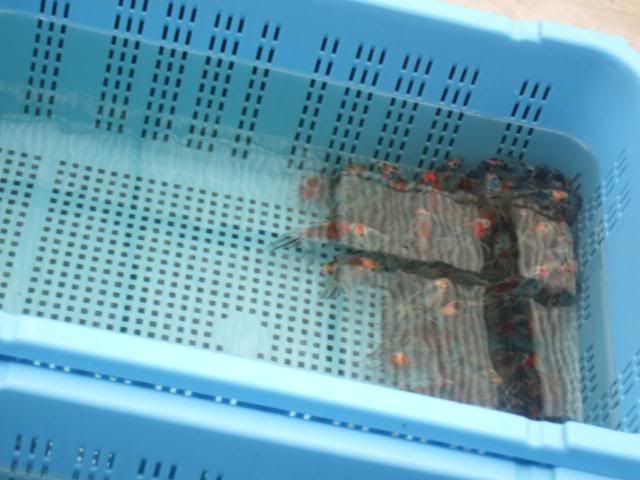 cute puffy goldfish!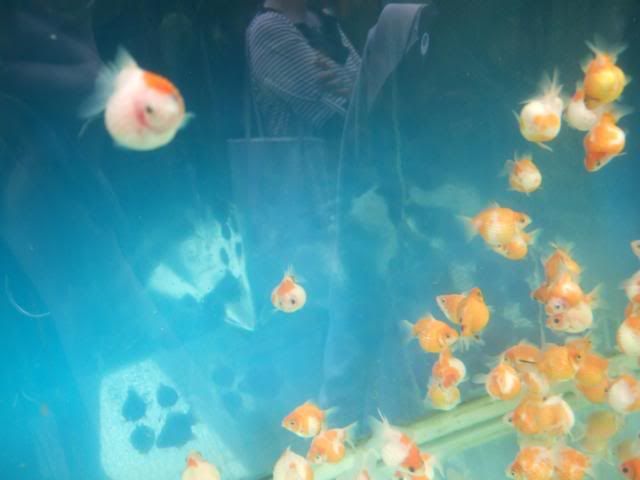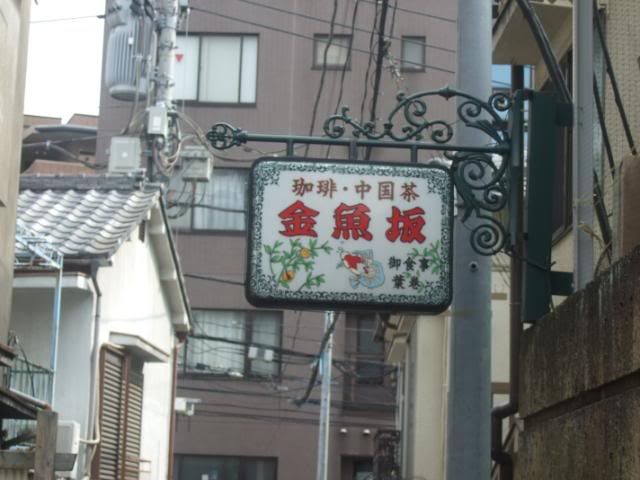 after that we looked around the buildings. it's quite amazing that tokyo still has buildings this old around. i guess there's always a rural area in a bustling city.
oh tis building is actally 3 floors. it's one of the few houses whic survived the fires of edo (a period of time when fires were common).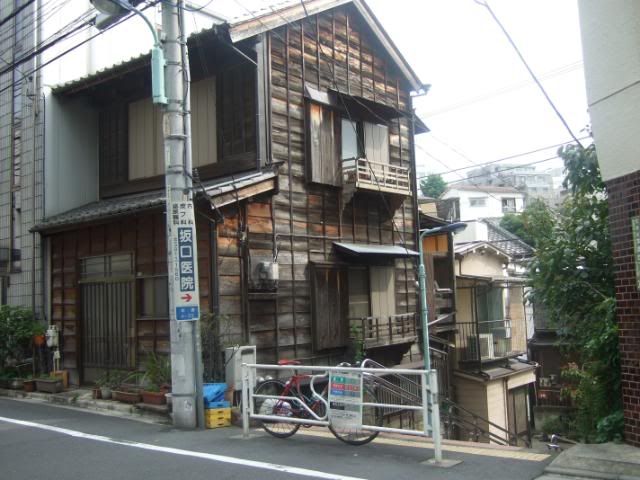 pawn shop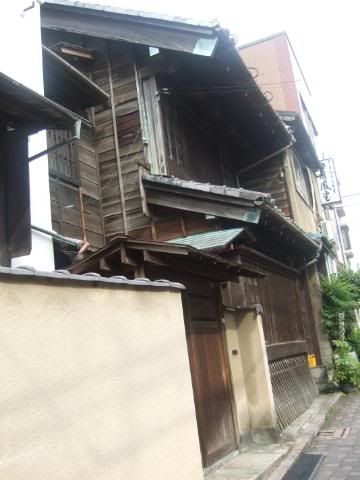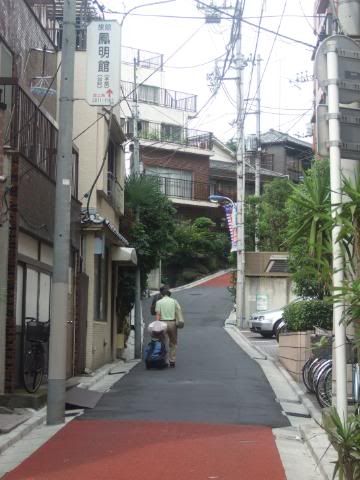 a park
a community-like place with various activities conducted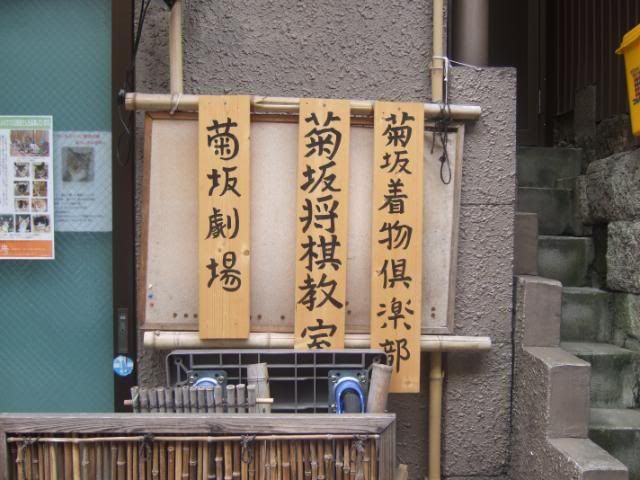 public bath!
some more houses.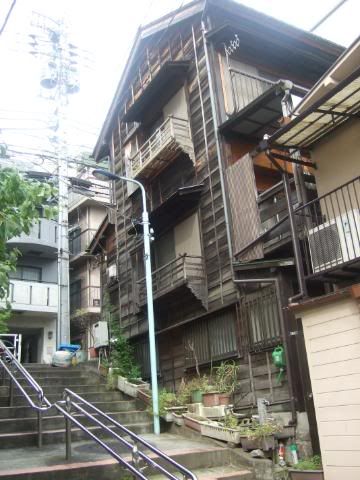 a water-mill?
here's the portrait of the person on the 5000yen note.
a place like spca, but only for cats.
a house which seems to sell... milk?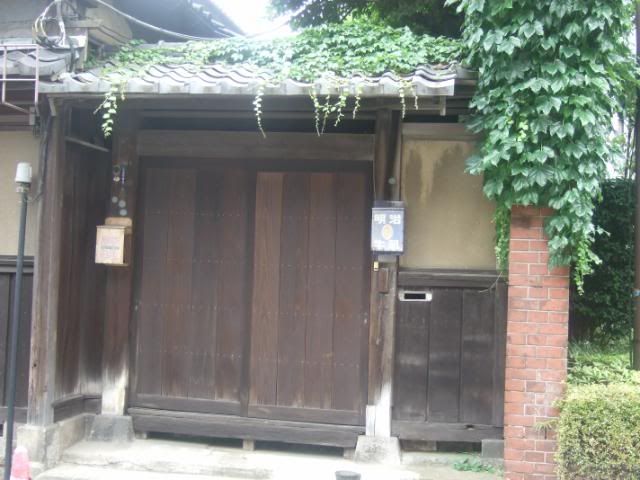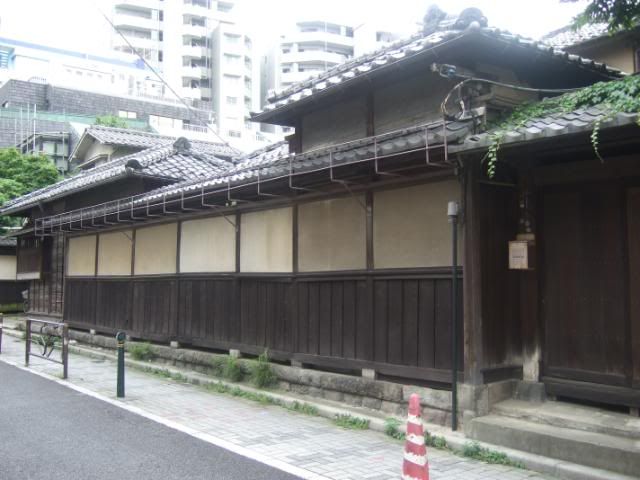 finally we arrived at the edo museum. it's called bunkyo furusato history museum.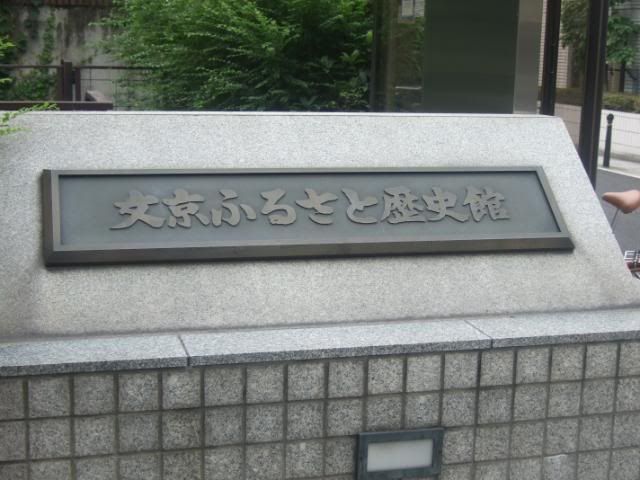 first floor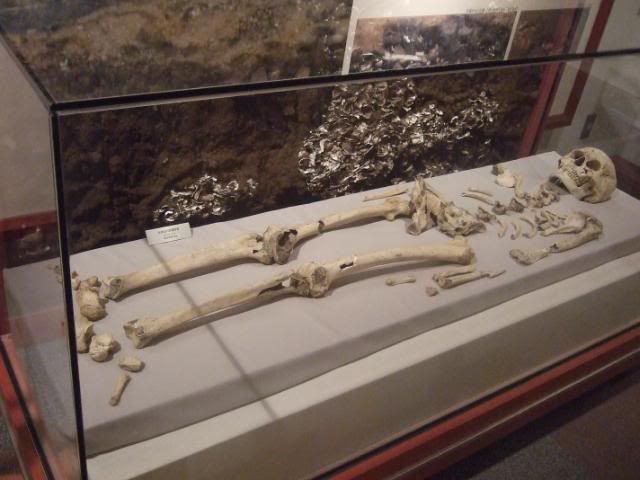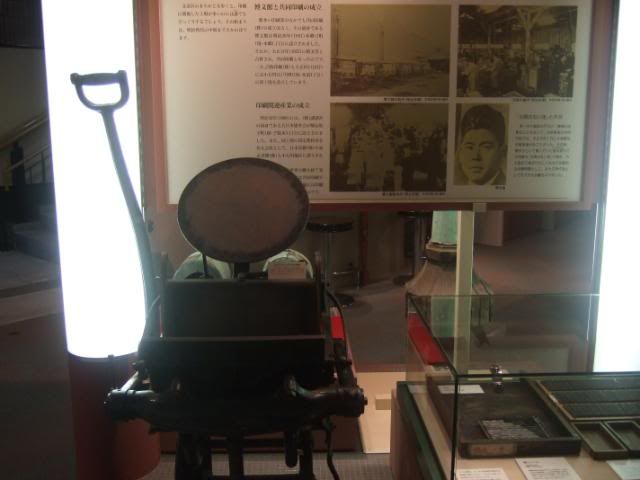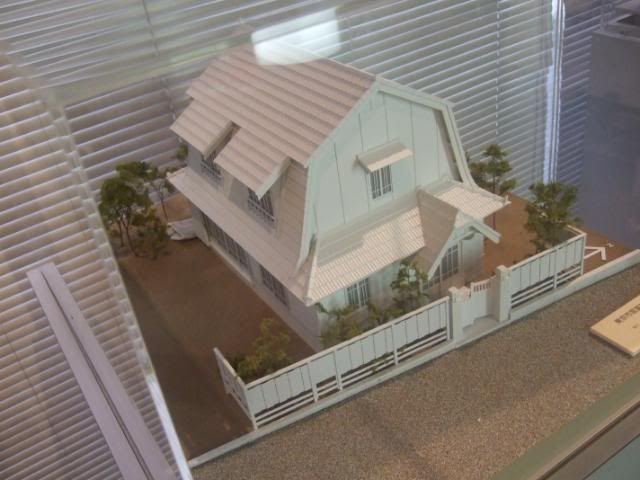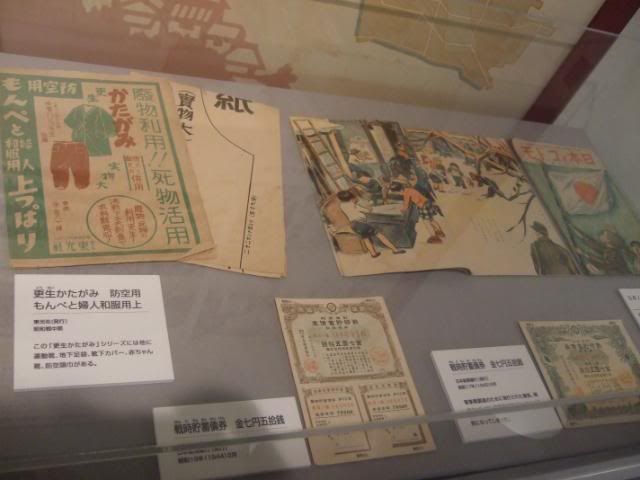 going to the second floor...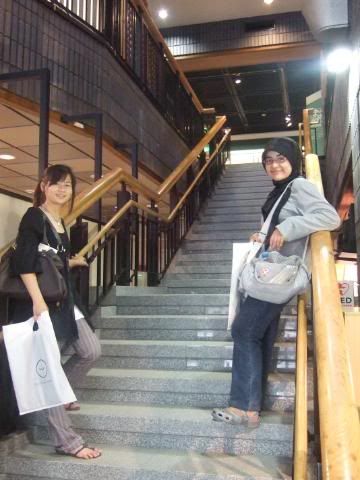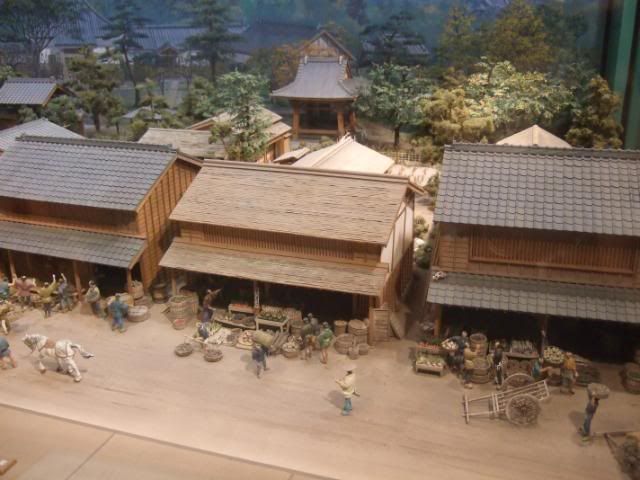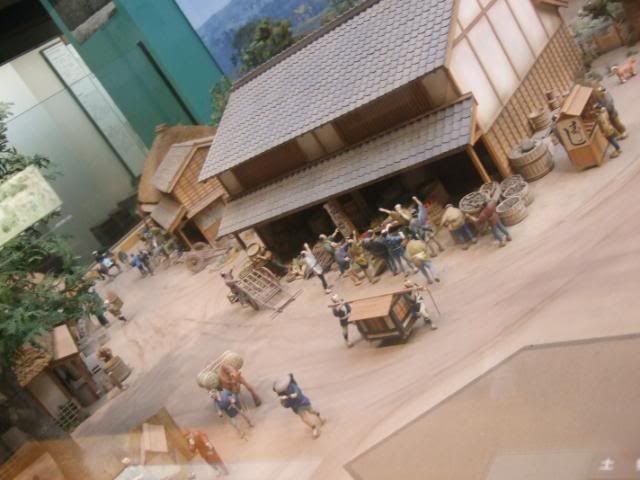 i should get one of these for wini.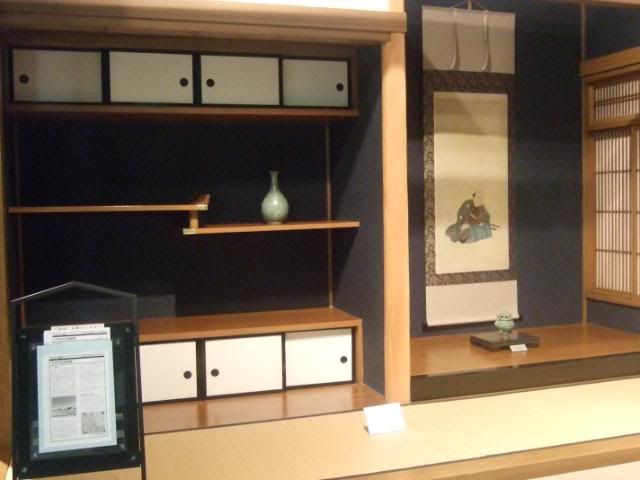 i'm only ever interested in the costumes. so sue me.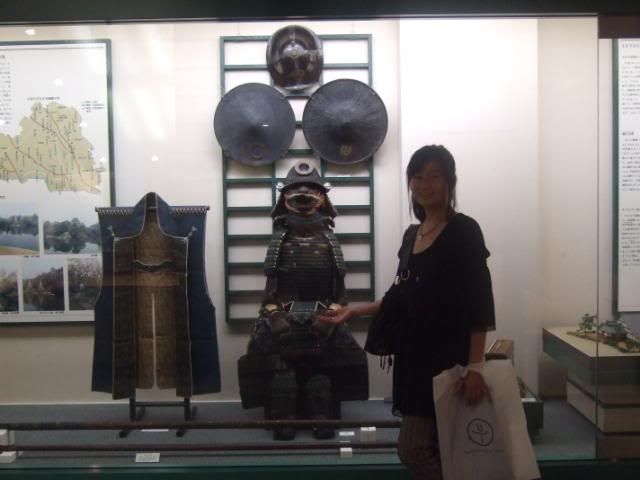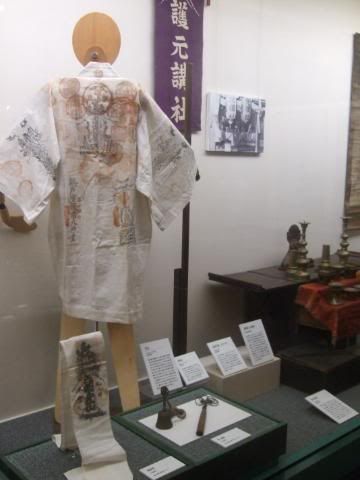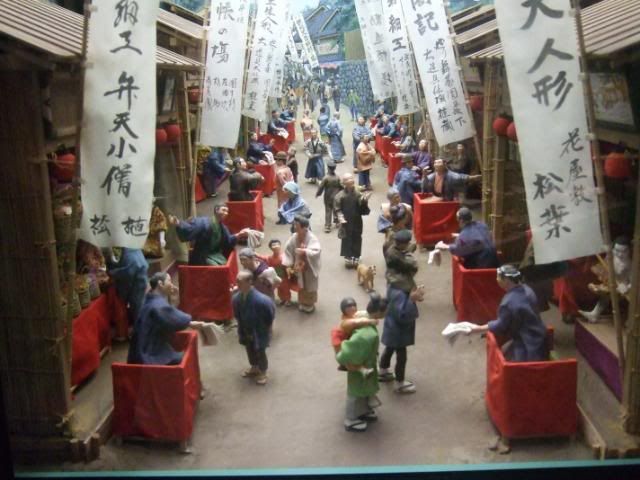 eee!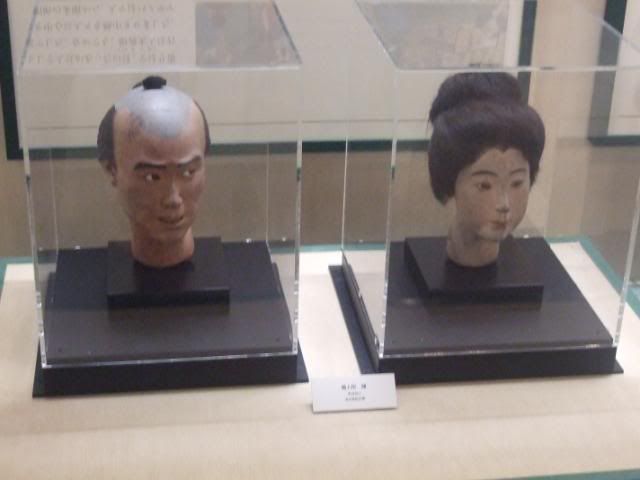 all the antiques.
white house?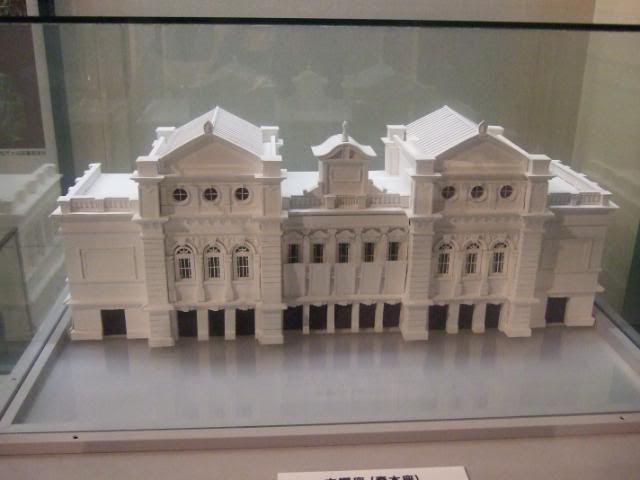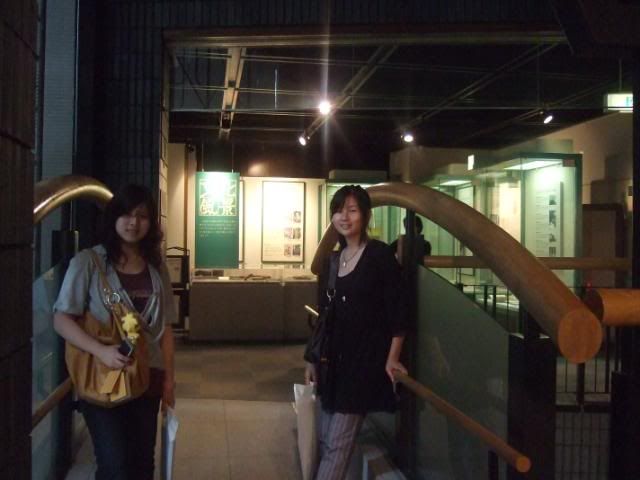 old writings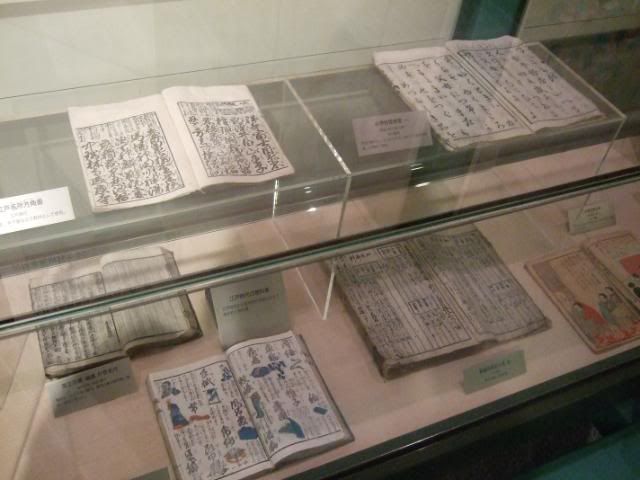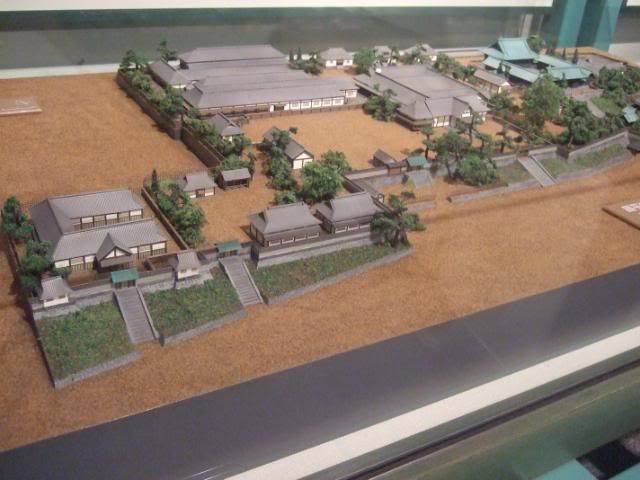 old money
bonds!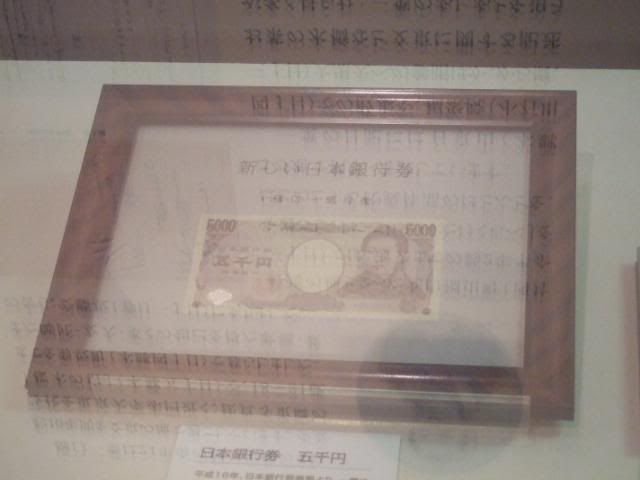 and a rest in the toilet.
and our final final destination - a little shrine. no idea what's its significance though.
there's students from rikkyo posting their wishes too!