24th july
went to my first club (newlex edo in roppongi) in japan! eri was gonna leave on saturday so we took this chance to catch up. and because it's a thursday, ladies go in free (with 2 drinks), guys have to pay 4000yen. HOLY.
there was a lot of picture pasted around of photos with stars, and it seems that this place is quite frequented by popular people
the dancing area
and the bar stand
the way he mixed the drinks were damn cool!
and the people who went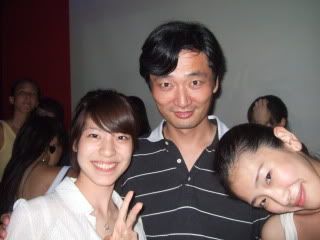 we danced till 5am and caught the first train home... reaching about 630. i was on skype with xm till about 9 before i went to sleep and woke up at 5pm. schedule's really screwed up. oh well, it was fun!
have fun in singapore, eri! xD