disneyland was only a few stations away. we stopped at maihama, then thre's a specialised disney train there that we have to take (if we do not want to walk) over. the disney experience really starts from here!!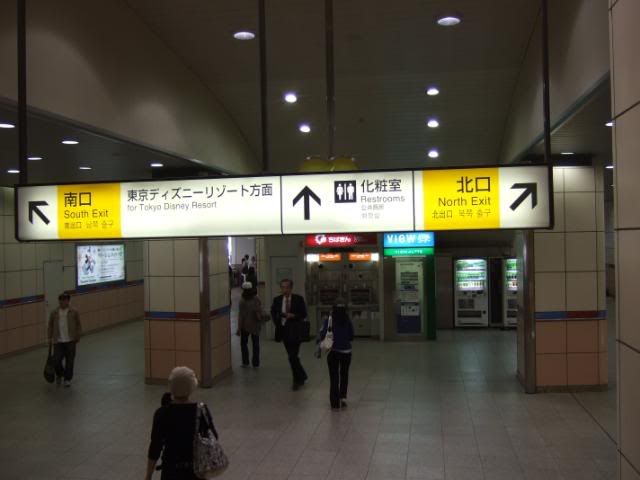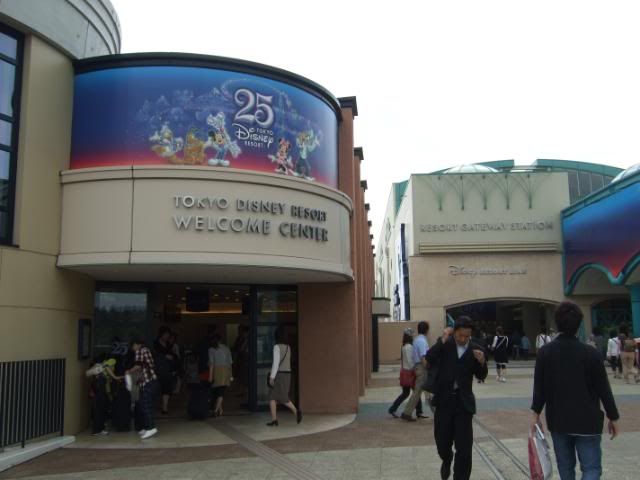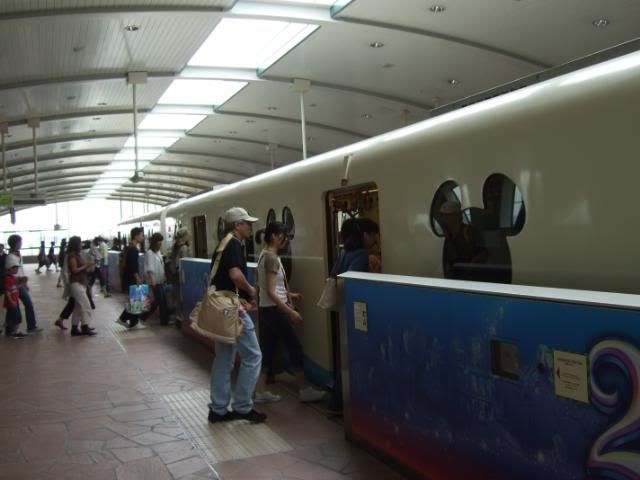 inside the train
can you see disneyland from here?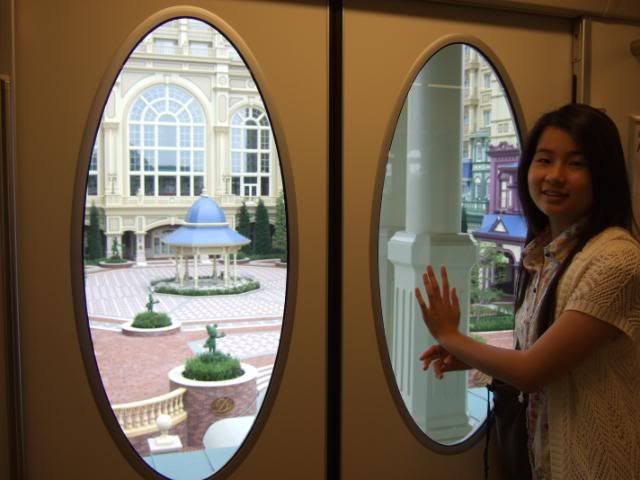 disney hotel!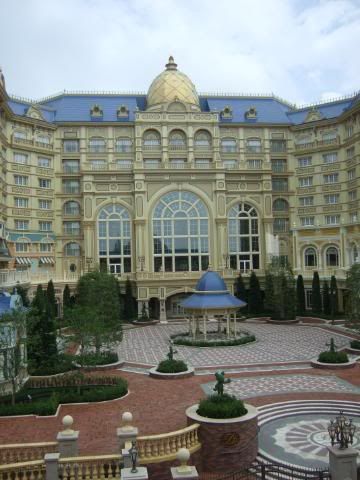 when we finally reached disneysea, the place was still not opened yet (opens at 10am), but the queue was already crazy long and it was hot hot hot!
we bought the high school students' tickets ;p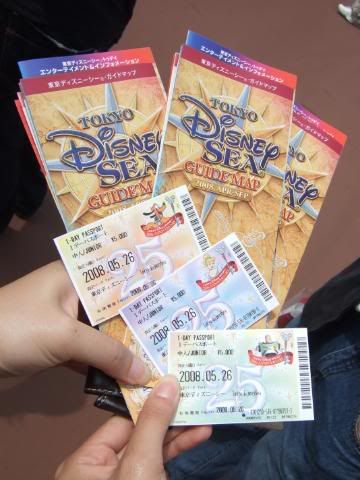 disneysea is divided into several islands and each section has totally different feel with different themese and different characters running around. the place was also beautiful! regular shows take place at various areas. about halfway through the day, we realised we could get and use a fast pass whenever a major show is going on. although it needed some running about, it also helped save a lot of time as we were able to watch the show and still get to our rides within like 10-15minutes, and we didn't even need to queue that much!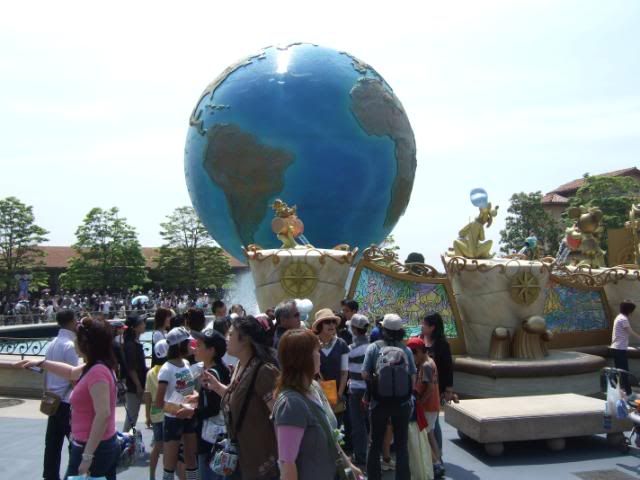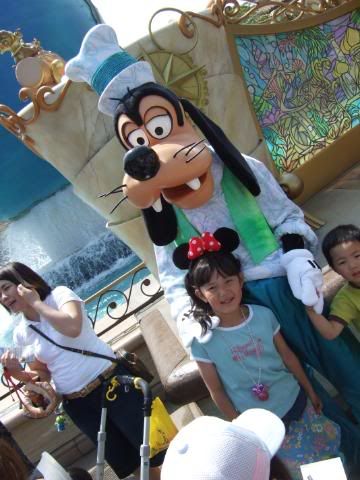 cool picture made up of photographs of many people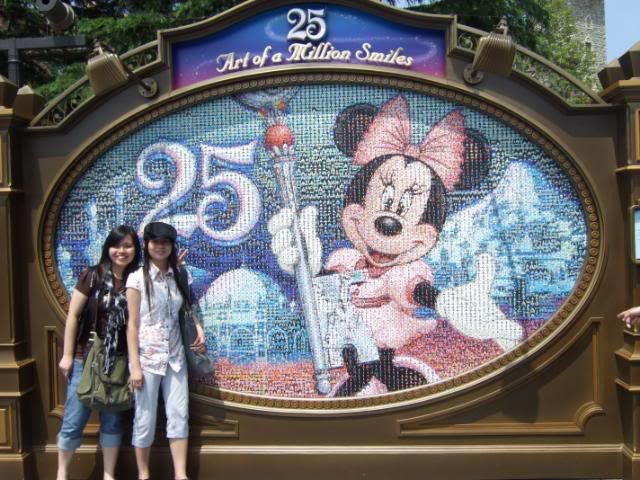 flower cart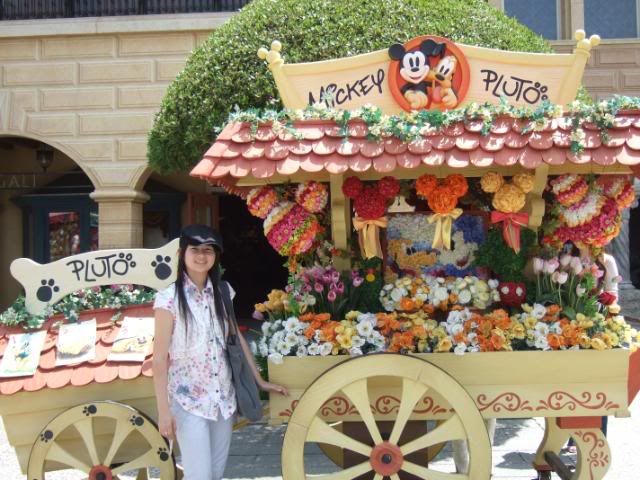 just look at the swarms of people man
some more picturesque surroundings
our first stop was journey to the centre of the earth.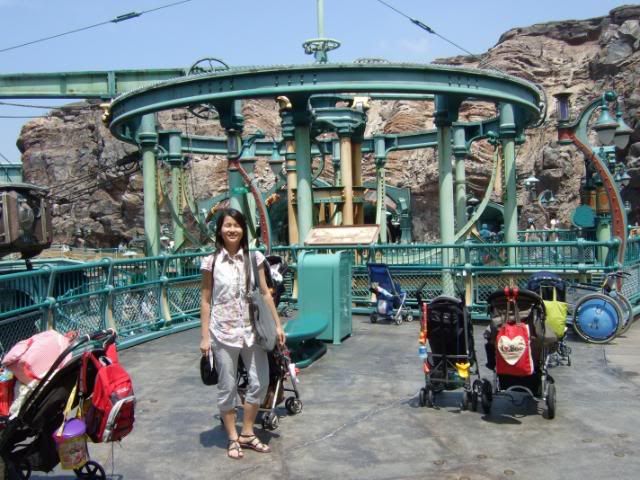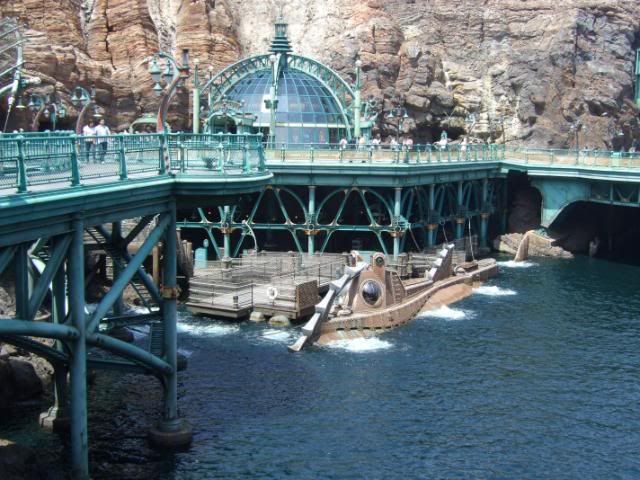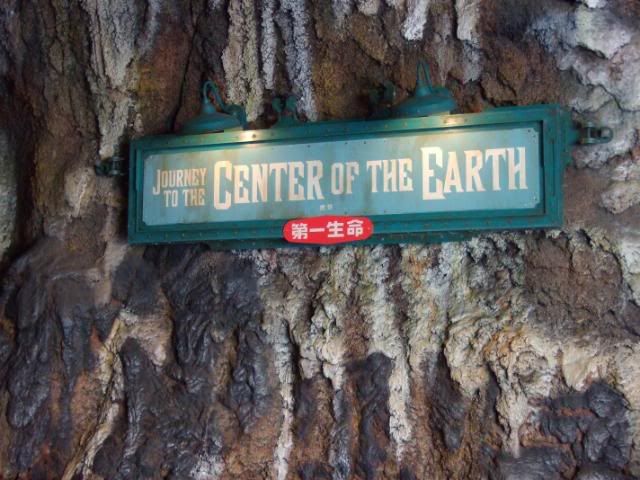 we queued for about 45minute, but it was ok because the queue area was full of things to see, so it makes queuing not as dreary.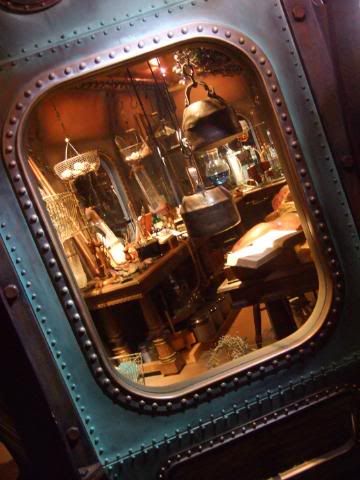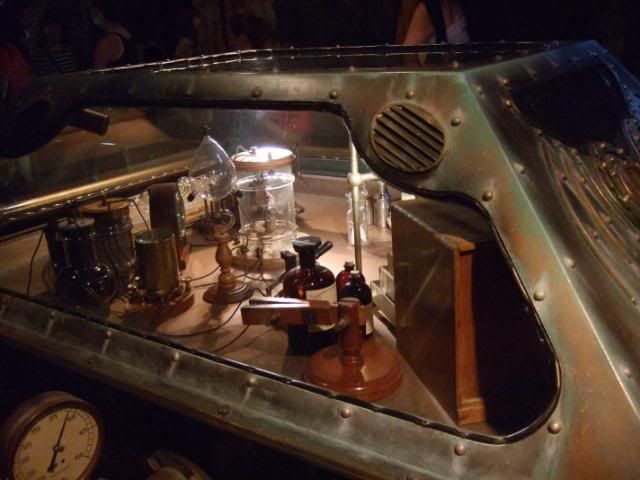 then the ride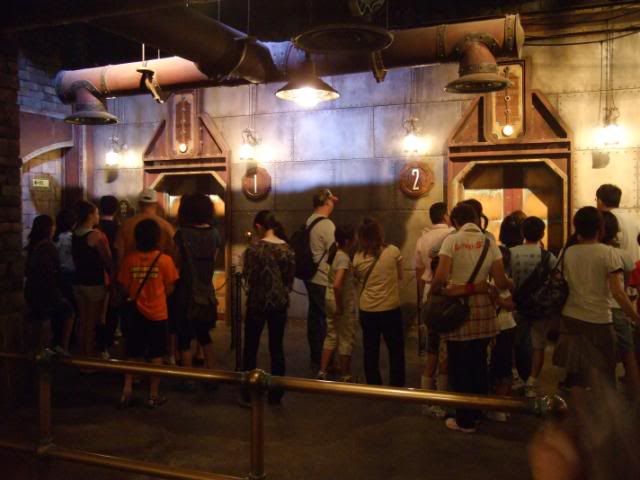 a little of what we saw...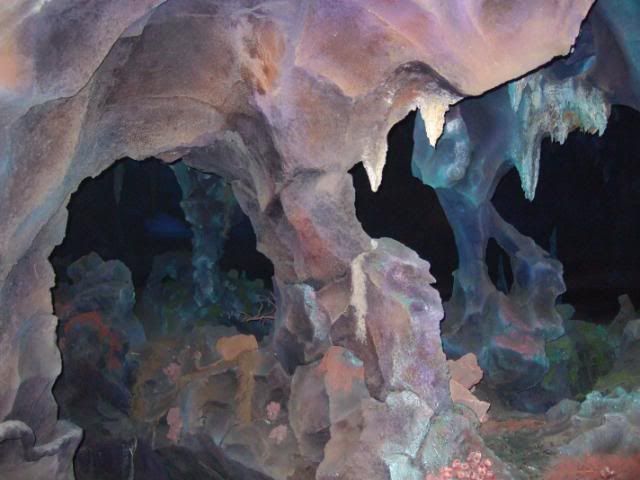 some monster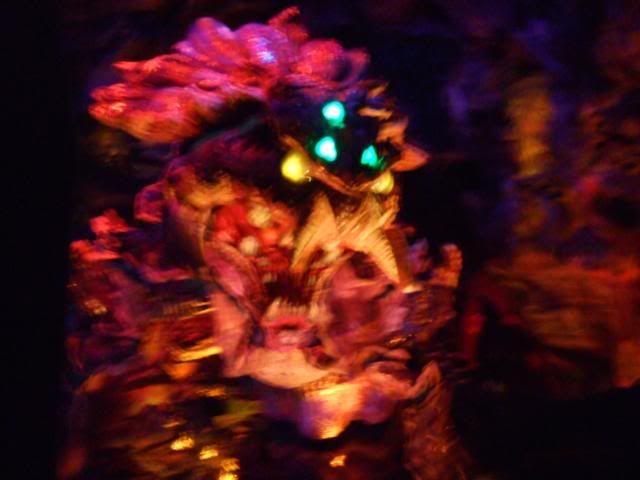 then we went to 20,000 miles under the league. ride wasn't too bad, it makes it seem as though you're under the sea but you aren't actually. cool.
here's its queueing area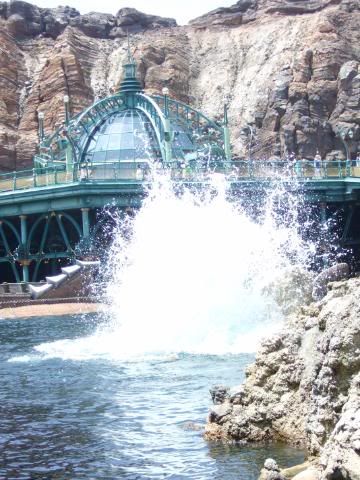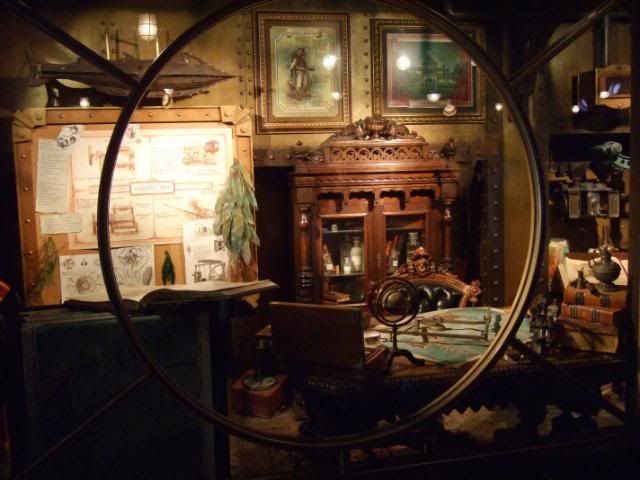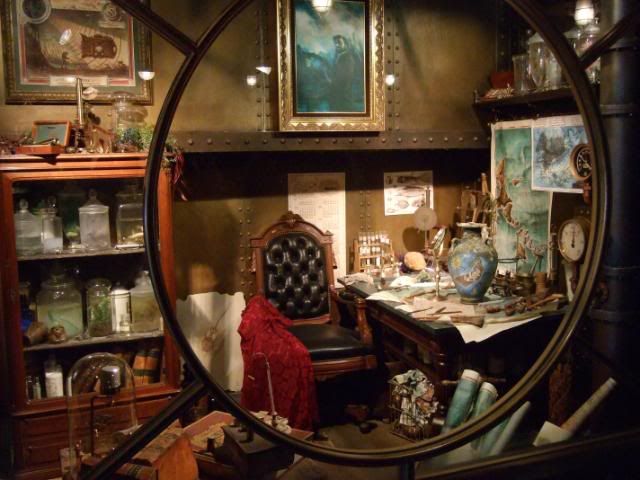 managed to catch goofy outside. these people are always surrounded by kids so it was hard to take a photo with them. it also feels quite embarrassing to be fighting with kids. (-_-`)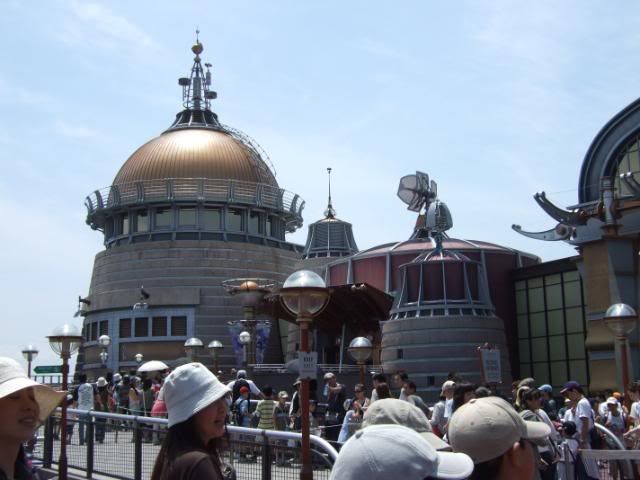 one of the many popcorn stalls around. all of them sells different flavoured popcorn (chcolate, coffee, strawberry, etc) with specialty bottles which you can use to refill opcorn with (at a fixed amount of cos).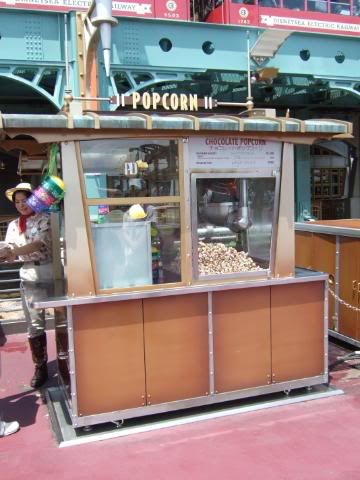 the lovely streets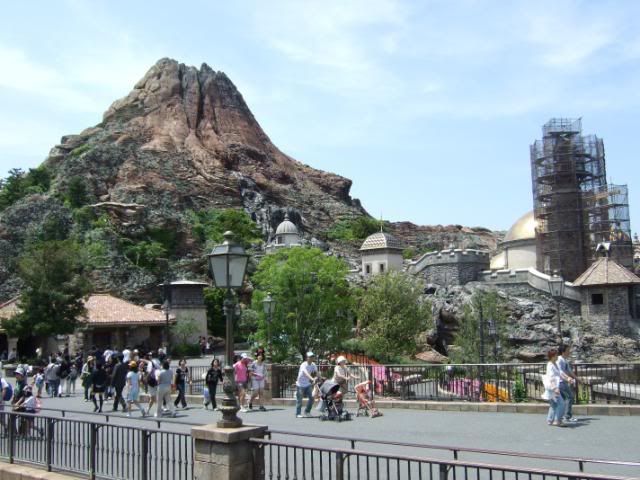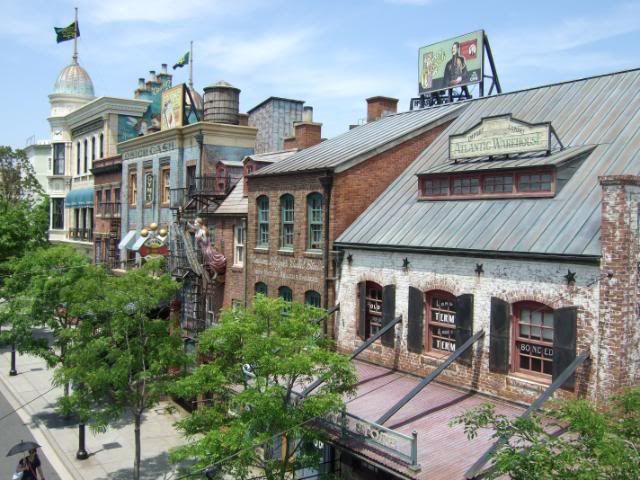 took a funny bumper car like ide which isn't bumby at all. it just goes round a preset route and spins at certain spot.
next is the tower of terror. it's a mini drop. what was impressive was how they input a storyline at the beginning. there was some cursed totem there that magically disappeared, as though sucked in digitally. it was quite amazing. still don't understand how they did it!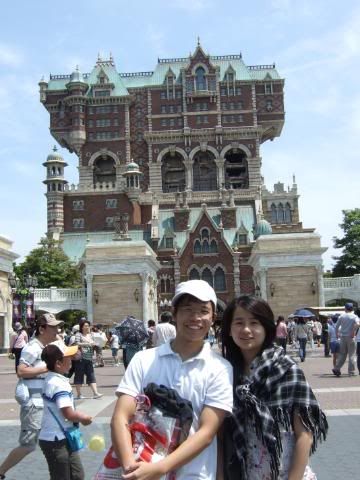 inside the ride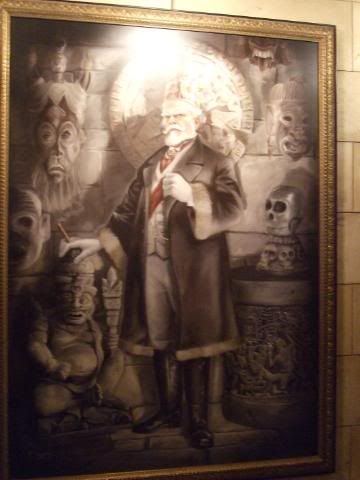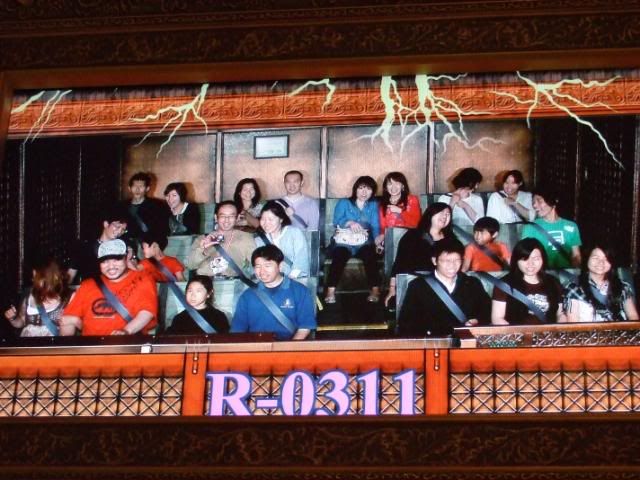 pretty flowers and boats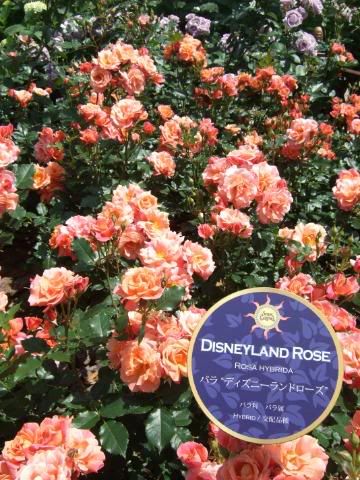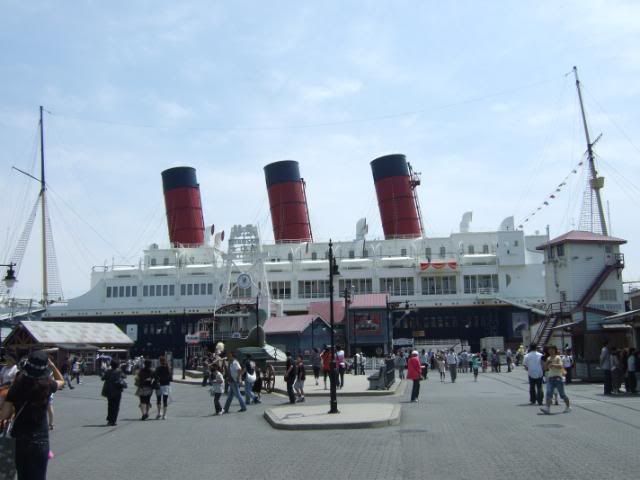 fountain for kids to play at... (haha)
designated photo spot where you have to queue to take and there will be attendants helping you to take photos.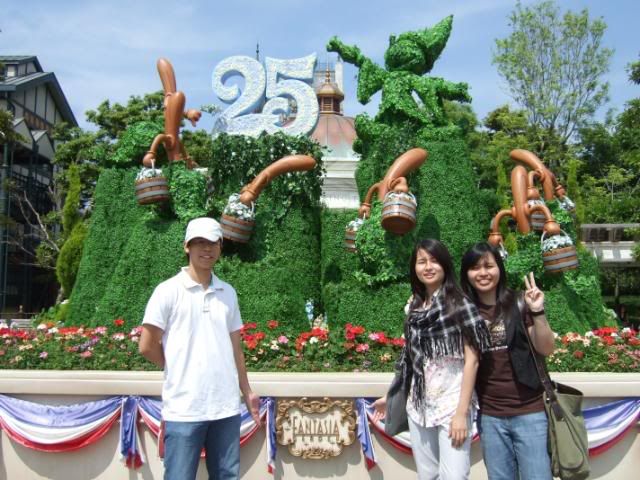 stopped for a weird show about this girl who's going to some party but has no pretty clothes to wear, so minnie and bunch helps her.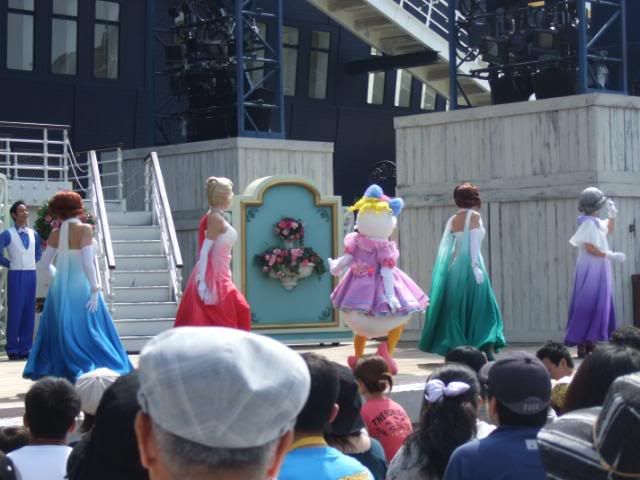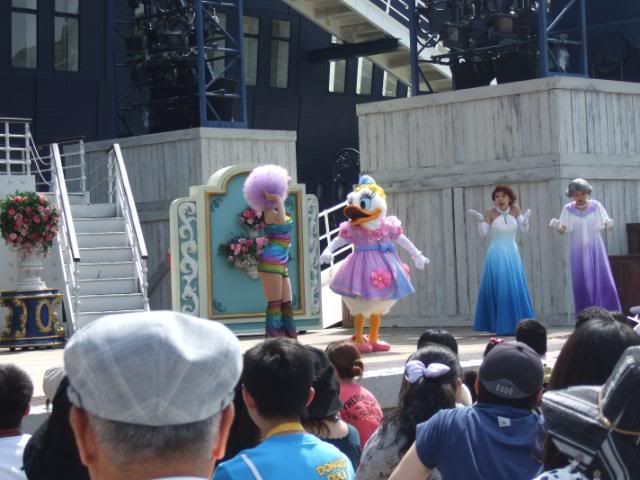 had hotdogs there as lunch (cheapest food so far)
main holding area also had a show on mythical creatures going on. very impressive! all the boats and effects were lovely.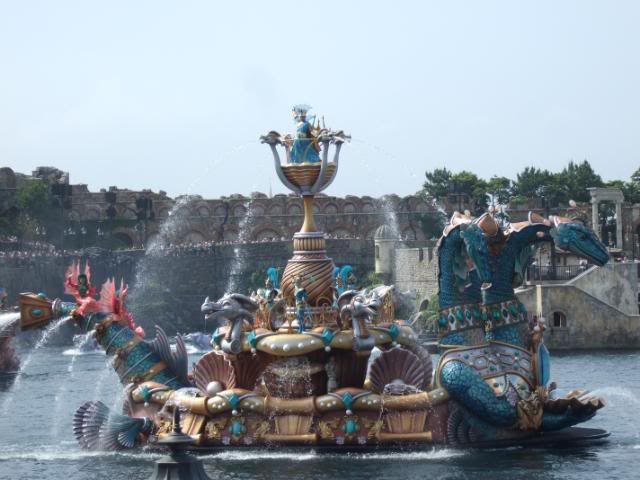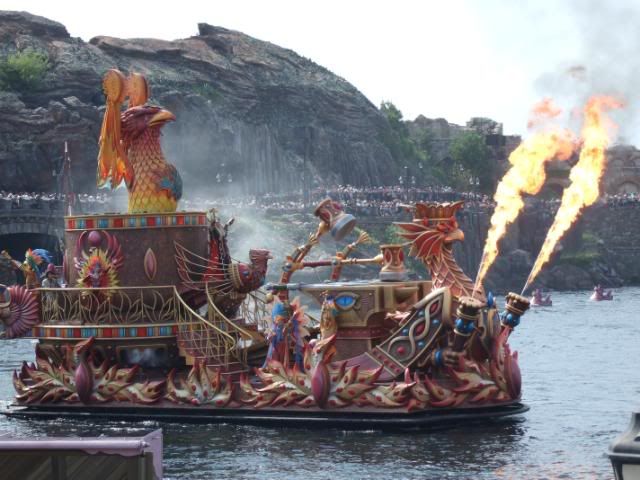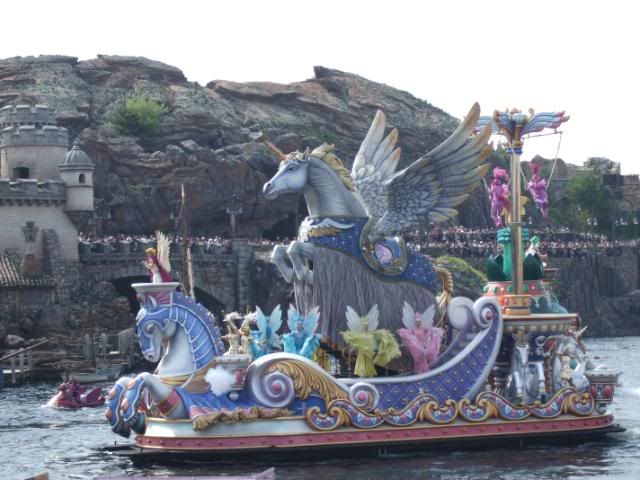 next was a ride where you're supposedly thrust into the middle of a typhoon. it's kinda like a simulation ride. it's quite cool cos there's this part where your plane breaksdown and you enter a stormy area, and real water splashes out :D
went to a tribal like area to get our next free pass.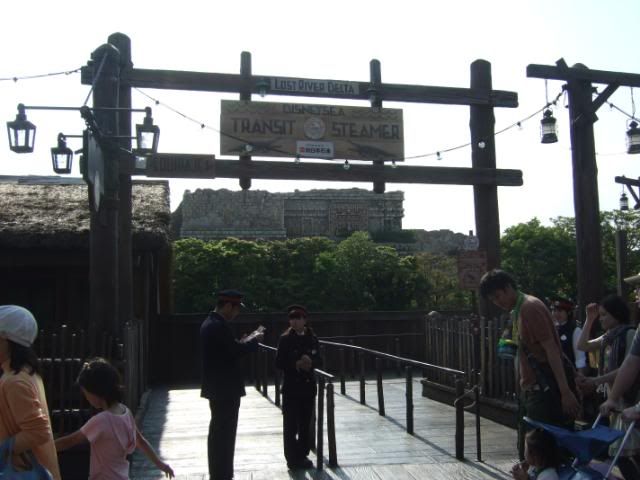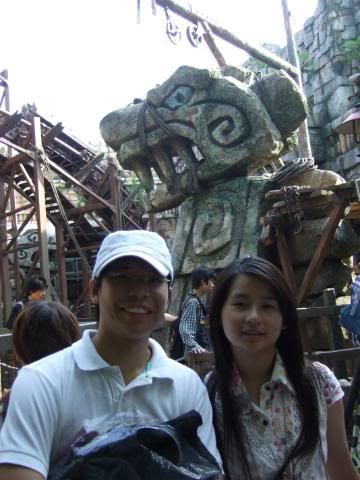 bought apple ice cream on the way that looks like a minnie mouse.
took the raging waters here, a roller coaster with loops and drops.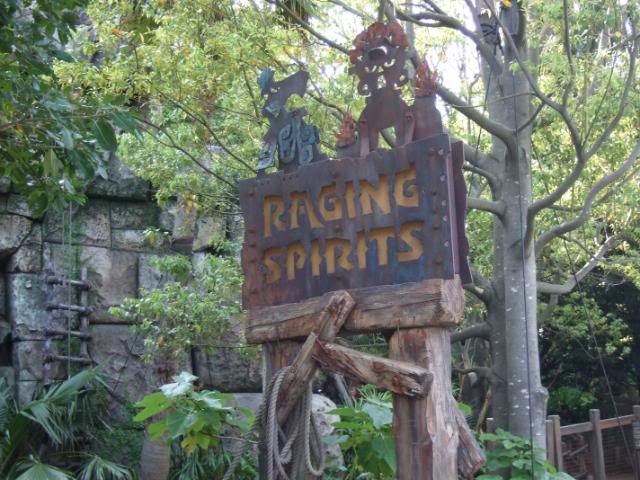 stopped at arabian land for a sinbad ride!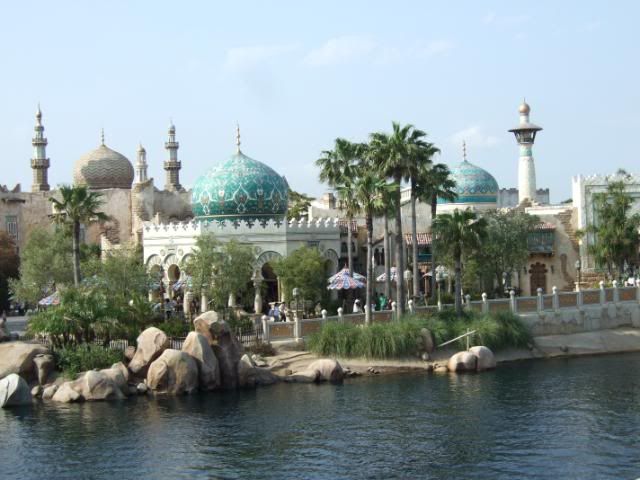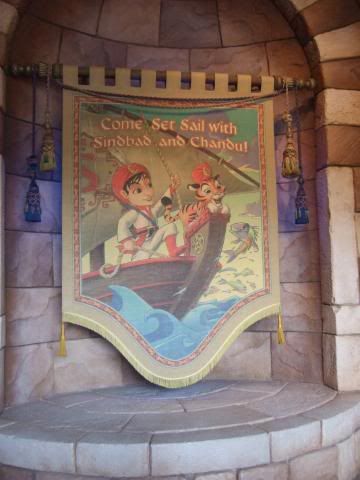 the ride was filled with very cute charactes and creatures. the places were all linked up quite wonderfully with a story to tell and the songs overlap nicely. it was a fascinating boat ride.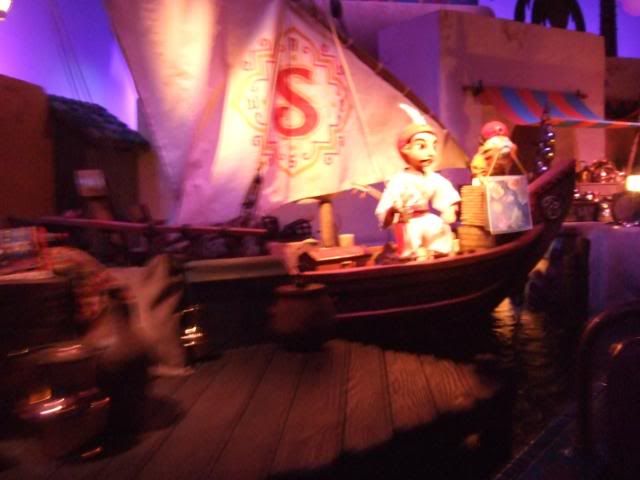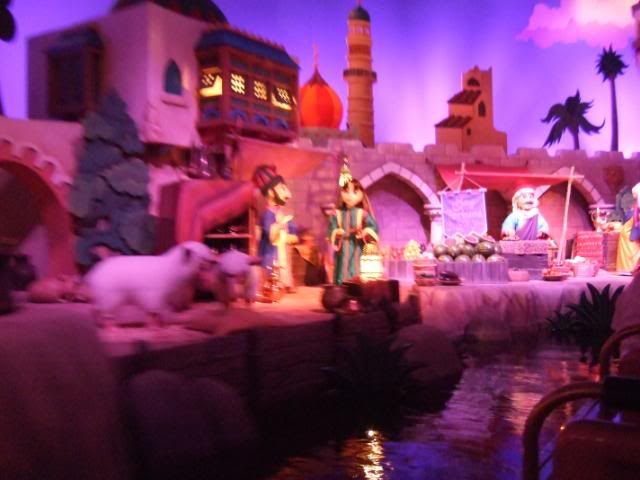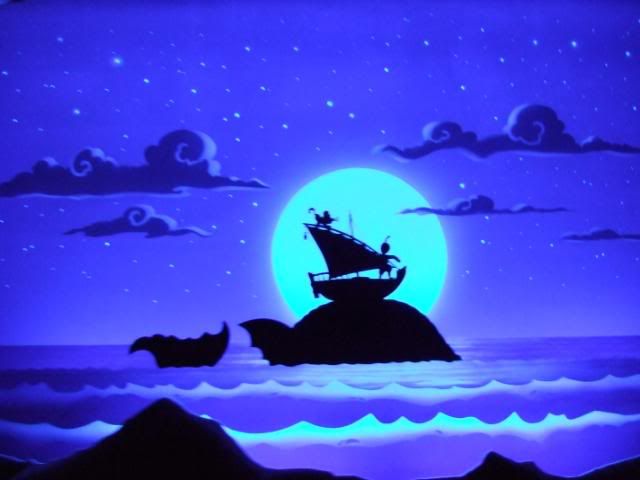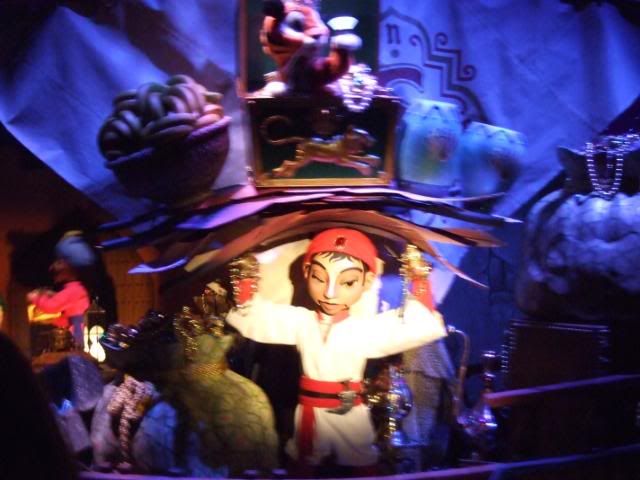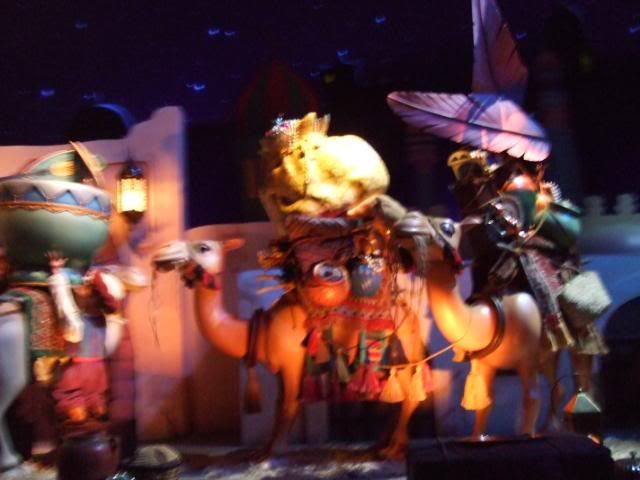 some more arabian sights with jafaar and genie.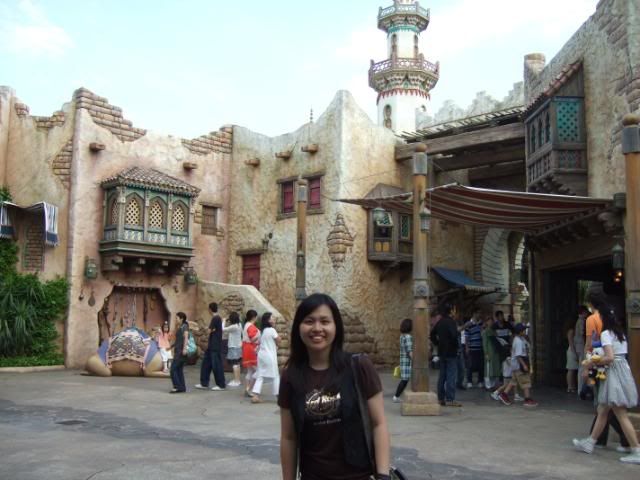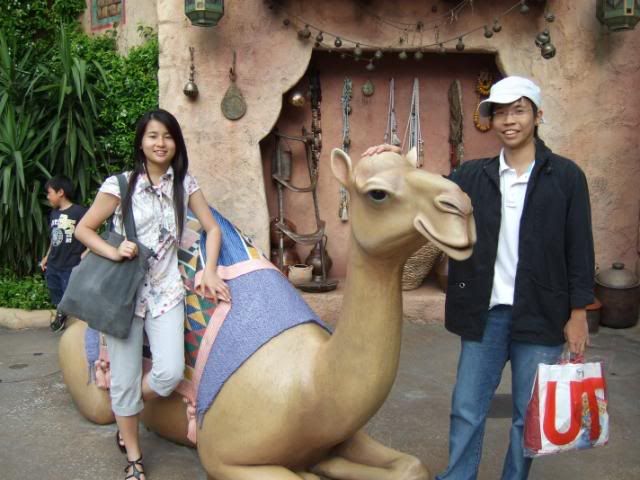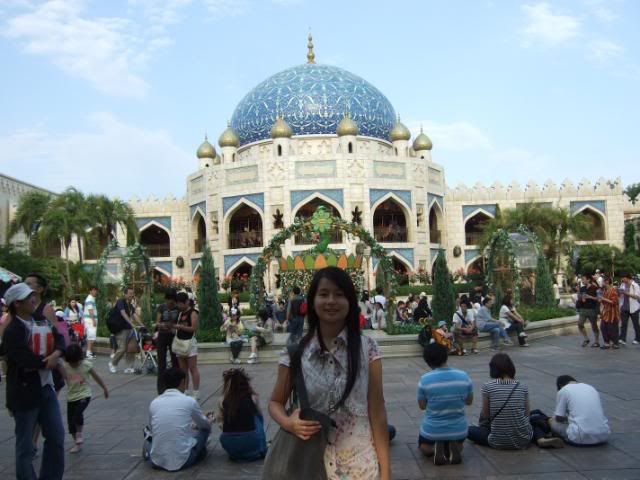 here's ariel's kingdom, which we didn't manage to cover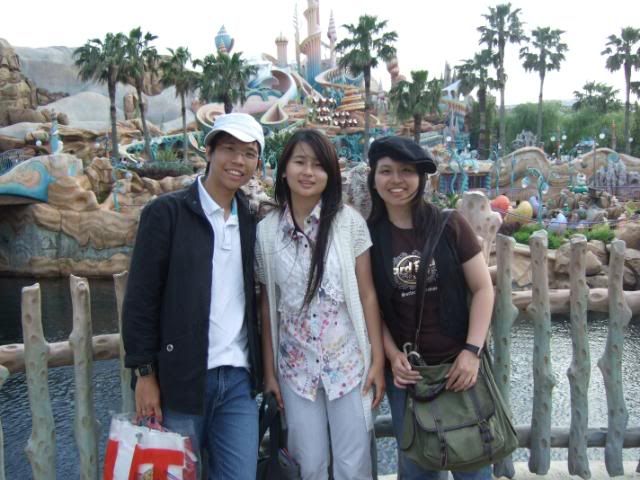 the main area had a 25th anniversary celebration performance too.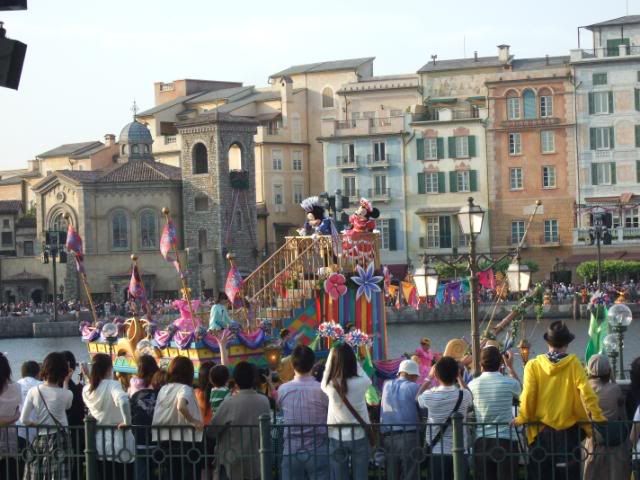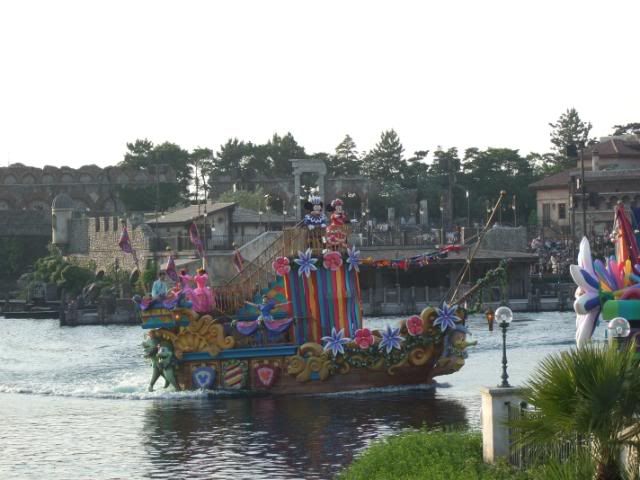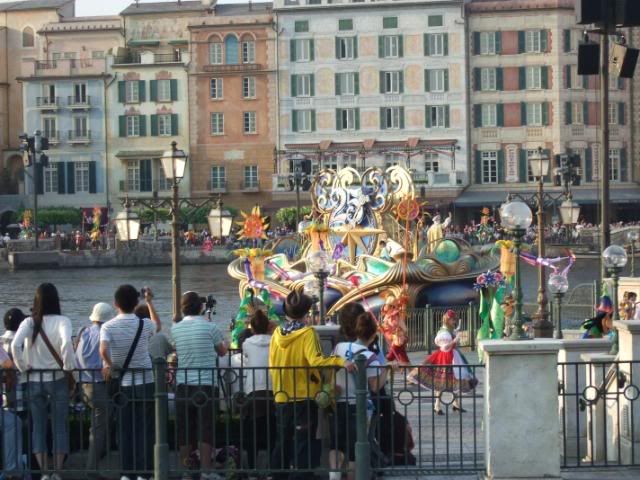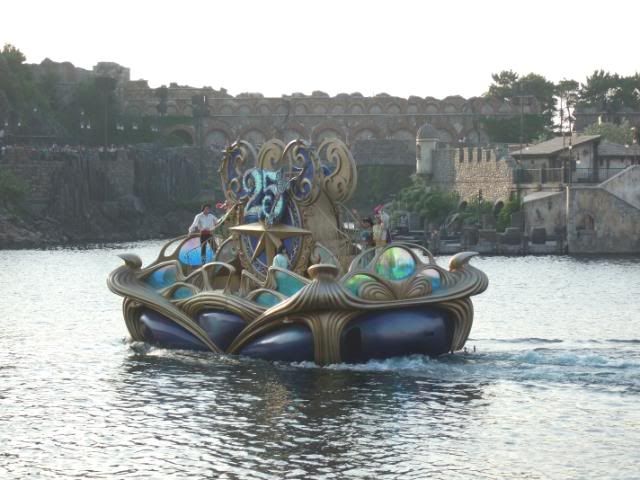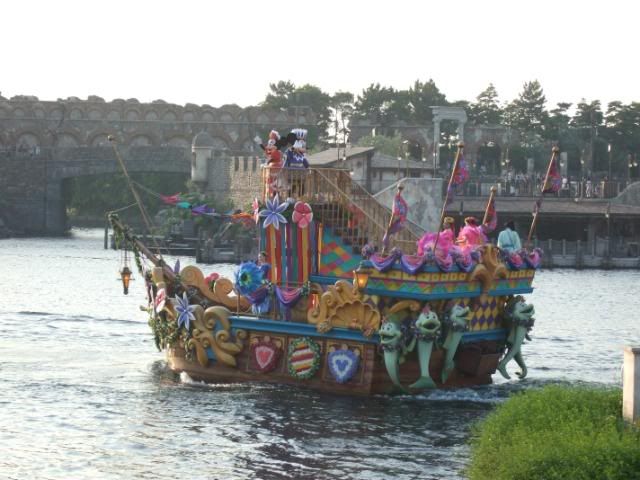 then we went back to the tribal area to take indiana jones with our free pass, a ride similar to the first 2 that we've been with a little drop at the end.
stopped at broadway musical to rest. the show was quite boring because it was al repetitive tap ancing, instrumental performances and bad singing. i fell asleep for most of it. good rest!
it was night when we came out. disneysea is just as beautiful at night.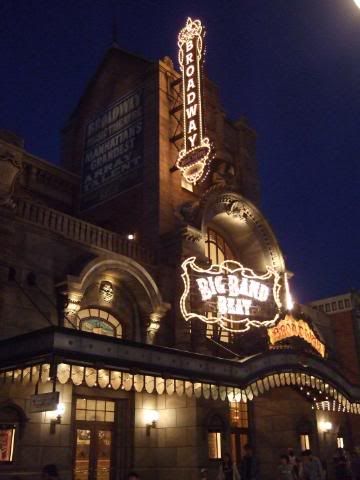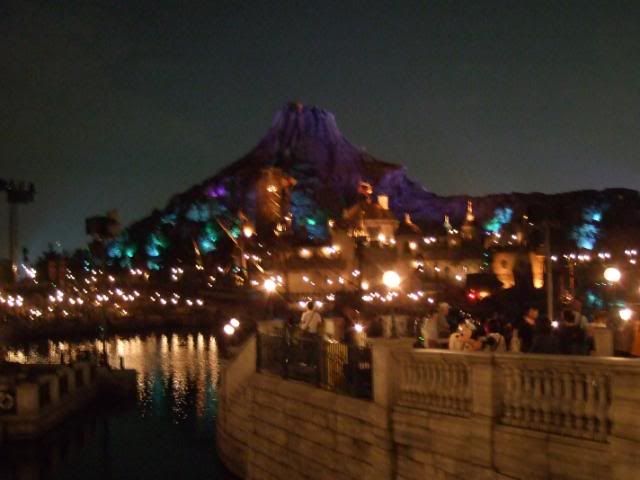 there's a night performance at the main area again which utiizes a lot of lighting effects. love the fiery phoenix!!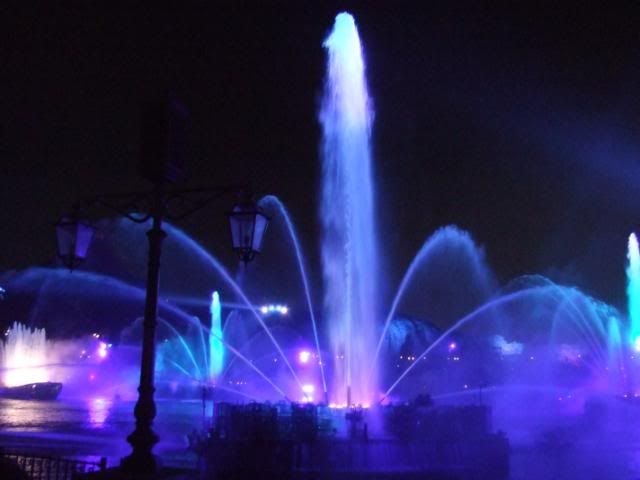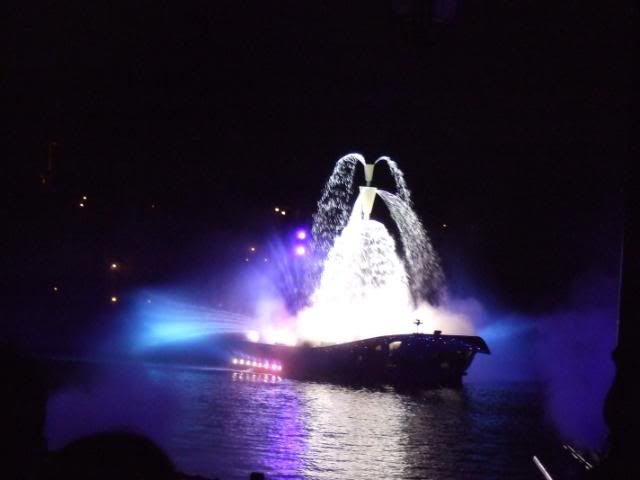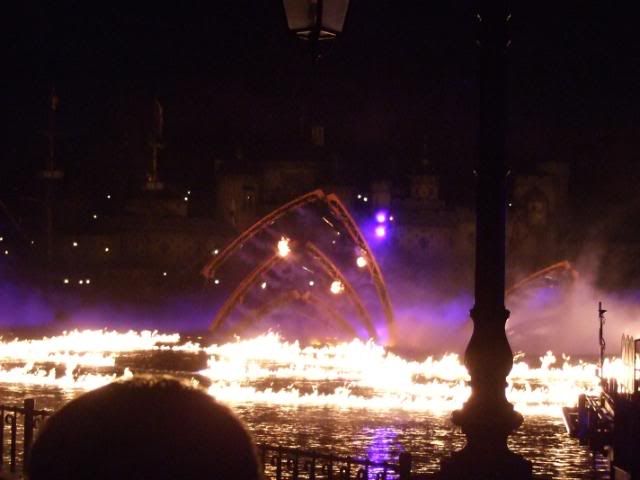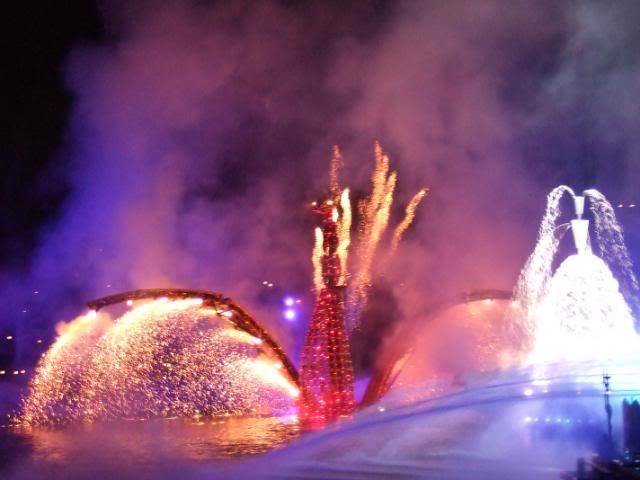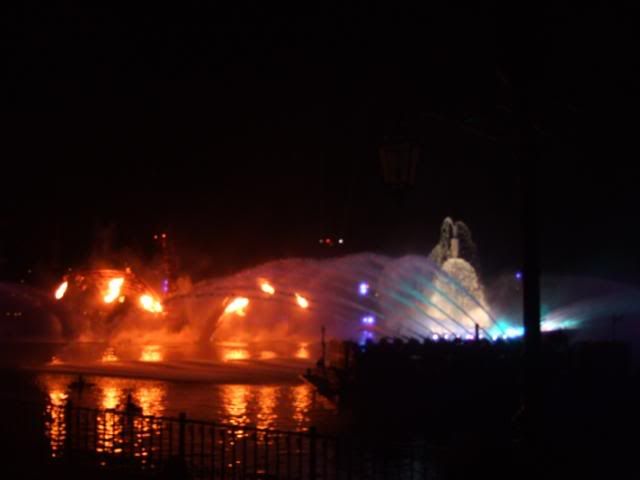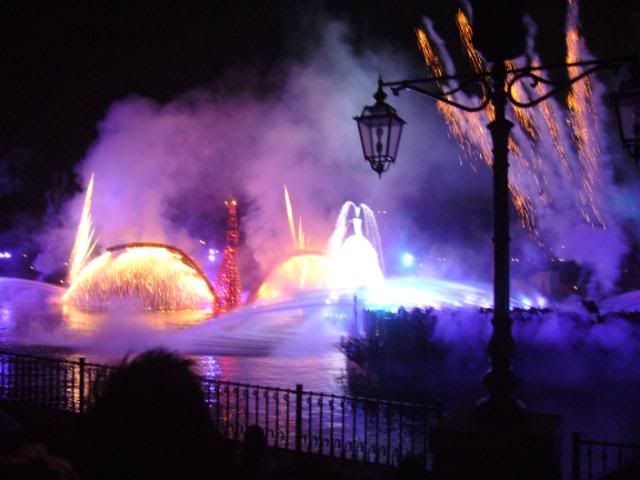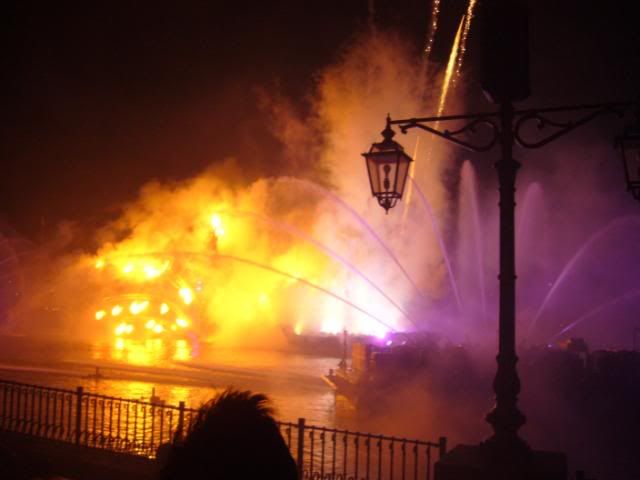 the night eeded with some brilliant fireworks.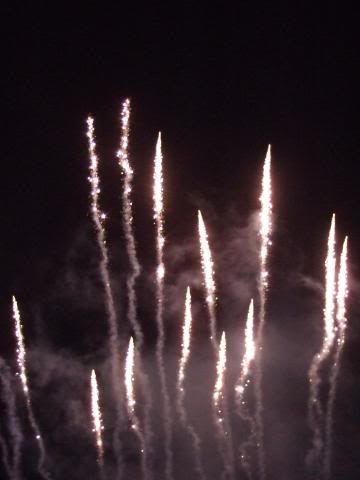 we managed to grab some souvenirs before we left.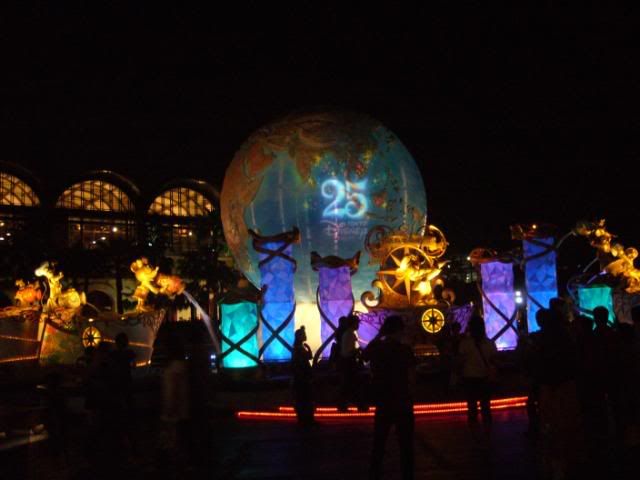 had dinner at a fast food restaurant too.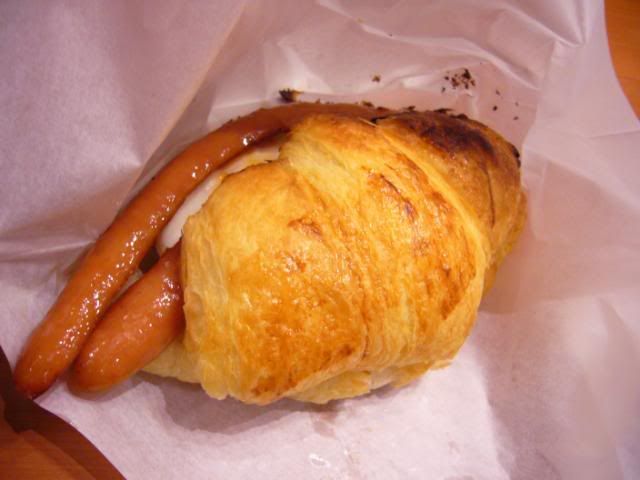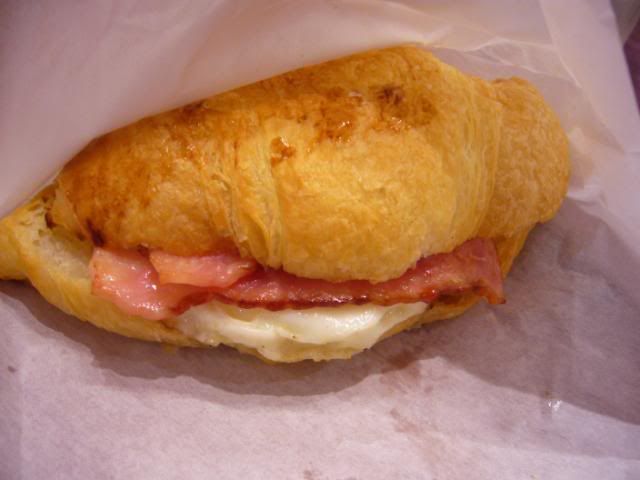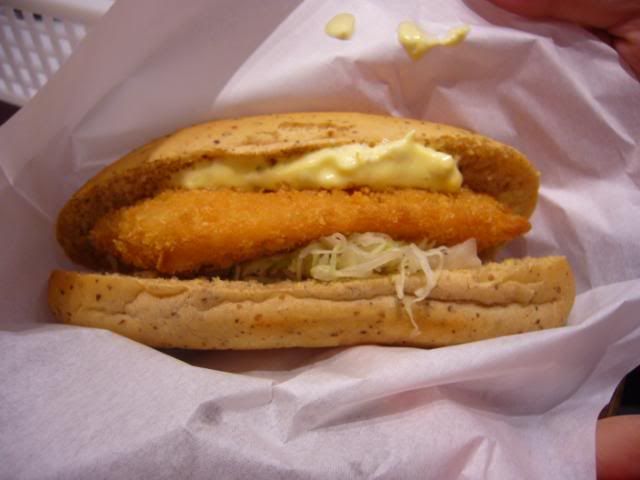 then it was home.
oh my god i took like 3 hours to update this damn thing because i had to retype everything when 'save now' responded with an error and what i typed was erased. and it was sooooo slow copying and pasting, everything had a 3second delay. gooooosh.