15th july
i had to go ikea for my stupid interview again. i have no idea why they would want to interview me twice... just because it's in a different department? well anyway while waiting for daeyoung, i sort of sat on the bus to shin-yokohama, then back, then to den-en chofu then to shibuya and hung around 109. (-_-`) wasted quite a lot of time. we then had dinner at shibuya - one of the random restaurants cos we were all hungry.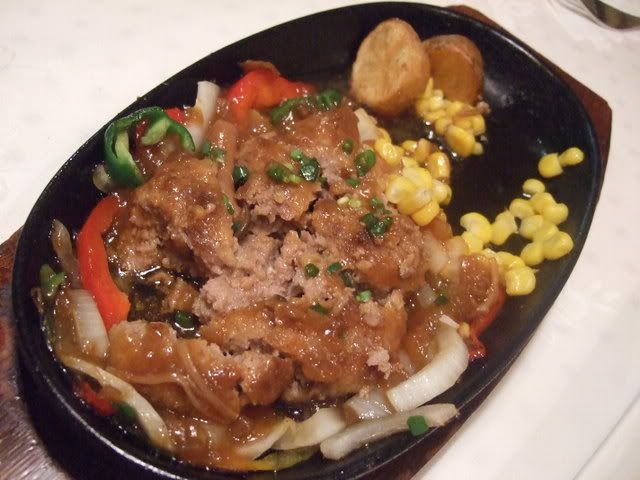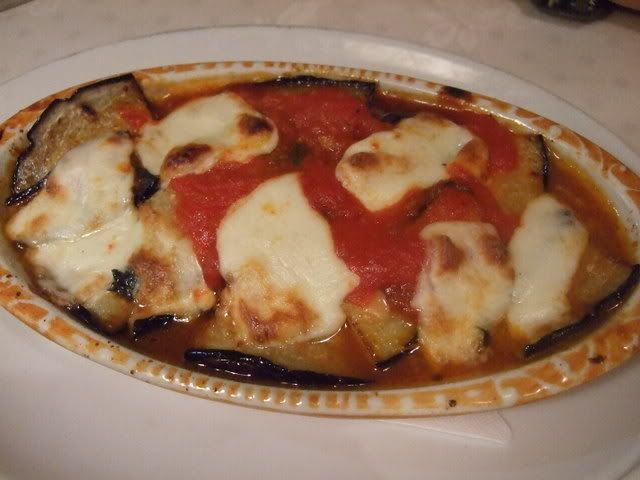 i didn't know it was daeyoung's birthday! and i only realised it on our way home when junho sent a message saying they'll be celebrating daeyoung's birthday in the dorm.
we went up to surprise him...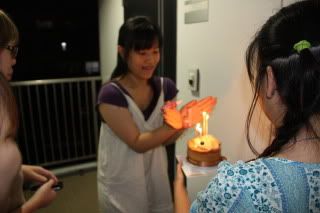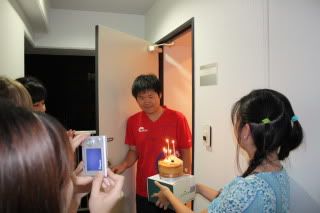 and have him drink his korean soup (traditional for korean's birthday)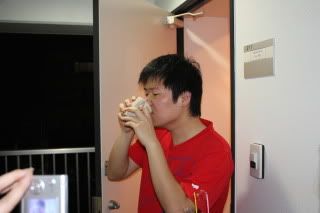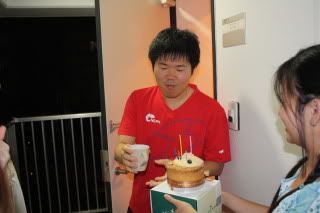 and finally blew the candles!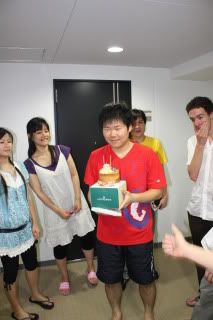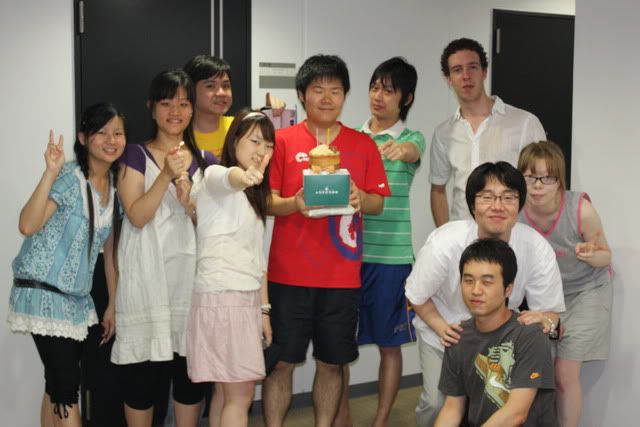 his present was hilarious
and then we feasted on the cake!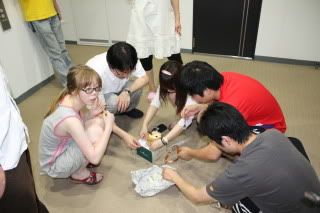 using chopsticks, spoon or fork - everybody started digging in. and this seemed to have made all birthday cakes be eaten in such a way (-_-`)
the RUID birthday way!