22nd july
the 2nd and 3rd year royzemi students gathered for a nomikai at some obaka izakaya. same thing, 3000yen each with free flow drinks and some food.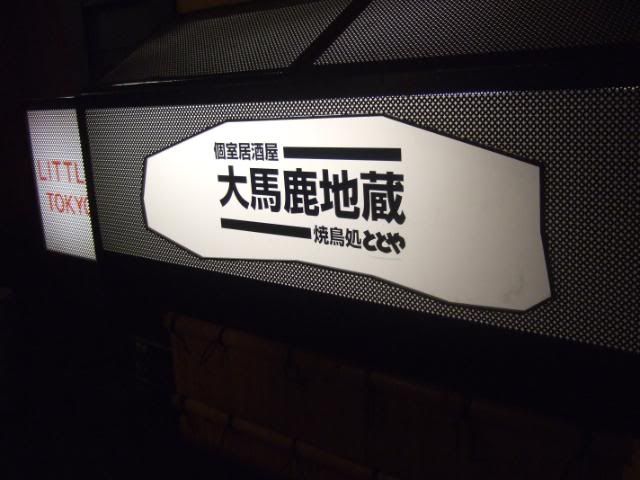 we had the whole room to ourselves equipped with a karaoke system. the food wasn't that good but it was still edible.
pizza is pretty decent though i ate like half of it
and here's all of us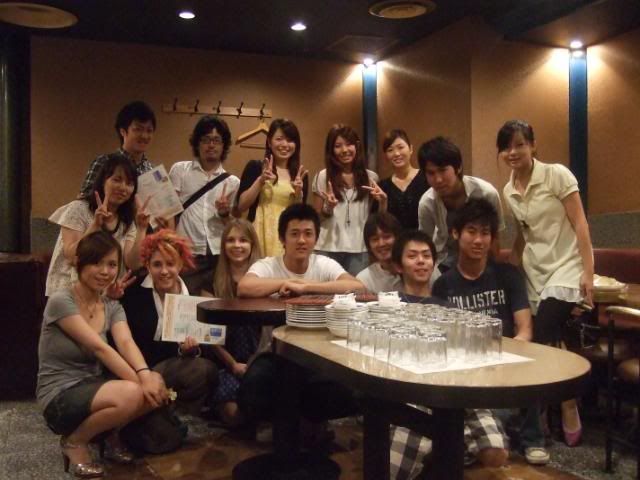 isn't jessy's hair cool!?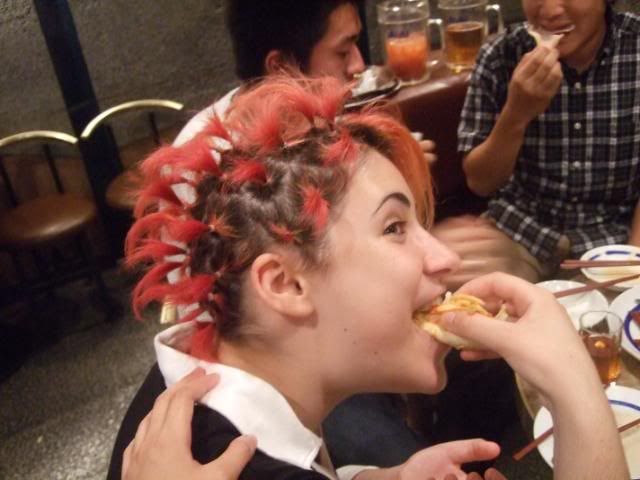 ad of cos you need to drink lots for a nomikai...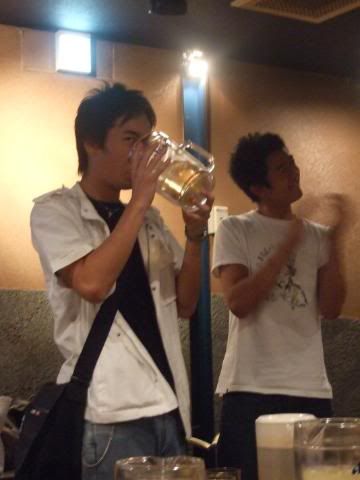 shunsakeu was mixing some strange seasonings into his beer
what are the green things in jessy's mouth!?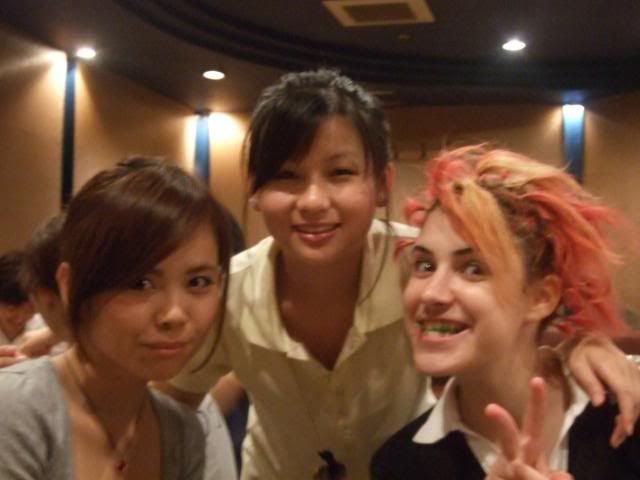 gosh she's awesome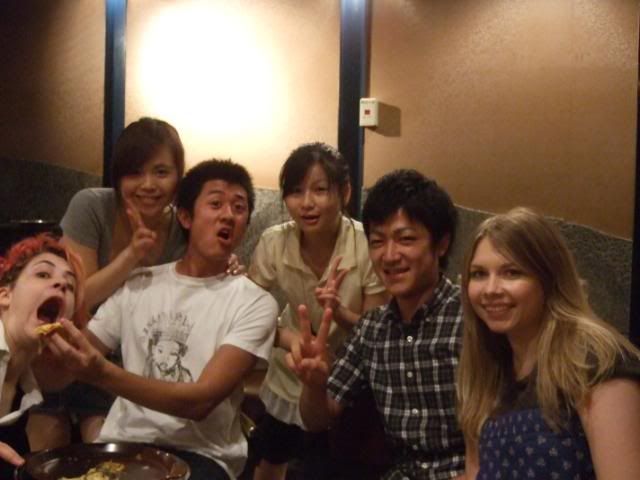 might as well sing something. milla and akiko started off with i want it that way by backstreet boys~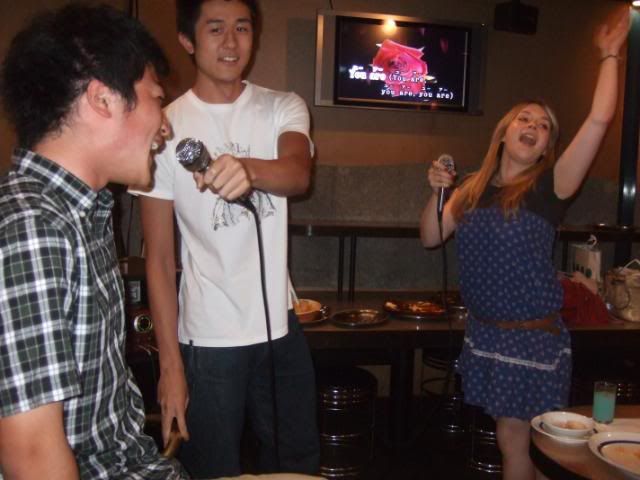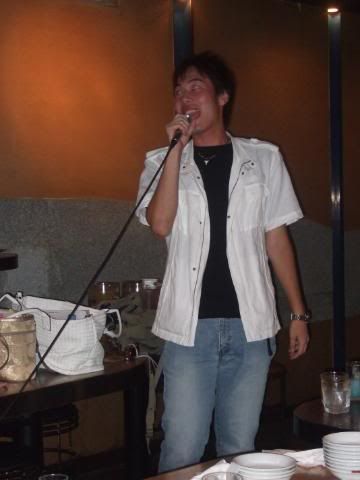 while the rest watched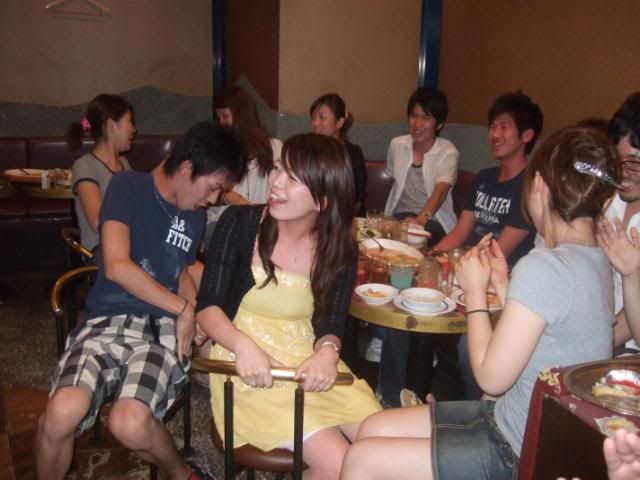 last song was my heart will go on by celine dion. lol~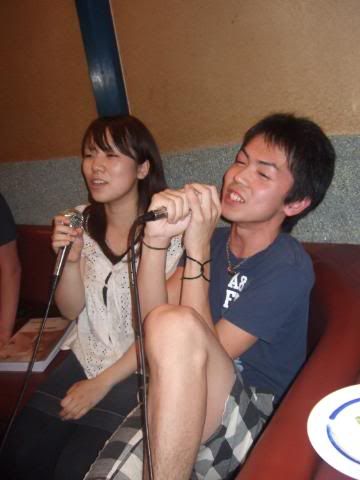 then our female singer decided to run off and do titanic
and she was replaced...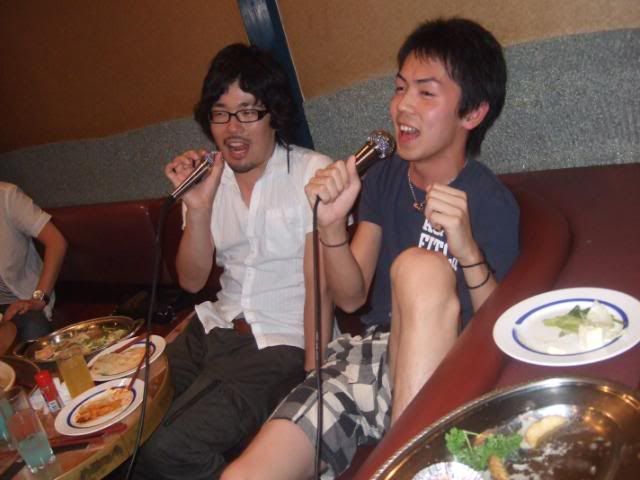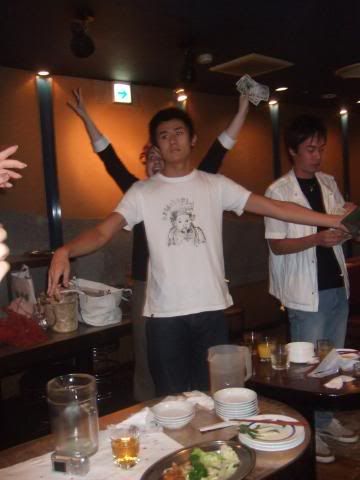 everybody was soooo high
we started playing a game where everyone just says '1,2,3' and pointed at a prson simultaneously, and the person would have to drink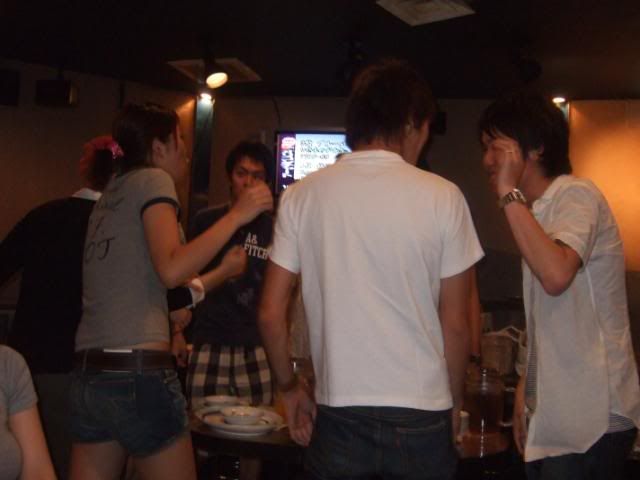 and ganpai!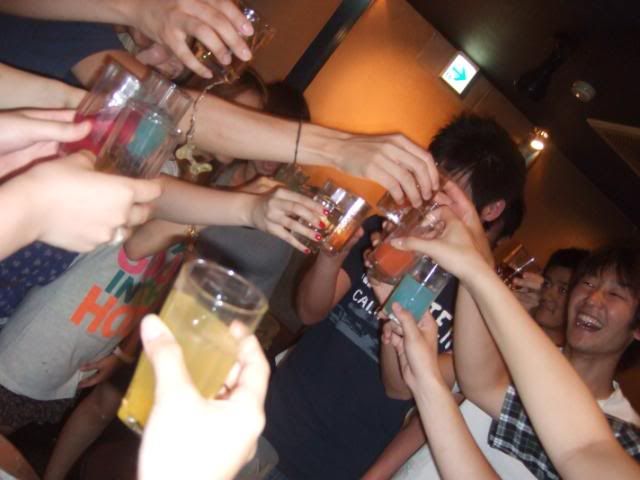 we continued session 2 at daiki's gorgeous apartment! the rent is like 150,000yen per month... wow.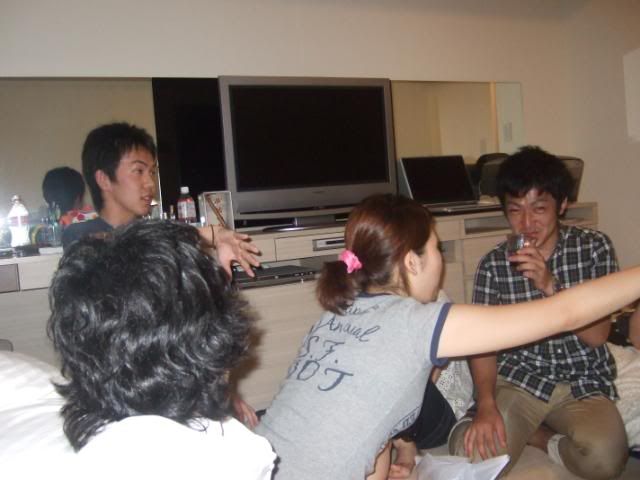 managed to board the last train home at 1245am. phew!