we then headed to ikebukuro for karaoke!
passed by an original bentou - it's like mixed rice, but japanese version. you pick the side dishes you want with your rice. haven't tried it though.
and the dozens of pachinko posters showcasing winter sonata.
our room
drinks and the remote control they use to send song requests
the color-problem tv
and then it's time for lots of anime songs! yay!
the have ery few original tvs. i'm glad fma is real though!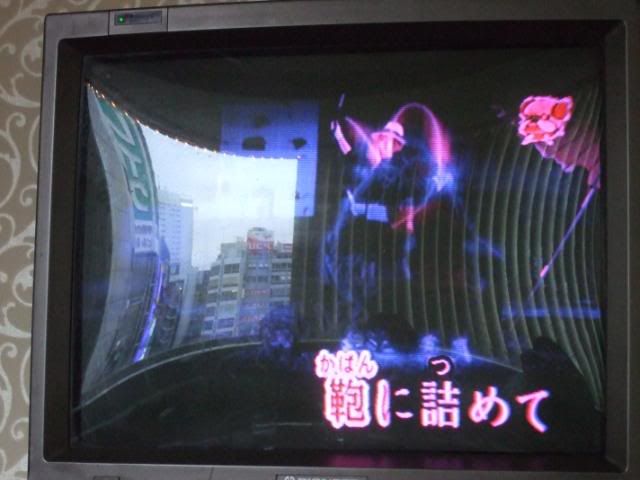 on our way back, we saw frank, who took us to eat a greeaaaat dinner (can't remember what's it called though)
anyway this guy would splash his noodles randomly but the splash doesn't every hit the custmers. he's pretty skilled.
the ramen was awesome! the meat is not that fat either.