30th july
kelvin was gonna go back on the 31st so he gathered some of us for a final party in tokyo.
we went to have lunch first at some monjayaki restaurant where you could make your own monjayaki and okonomiyaki.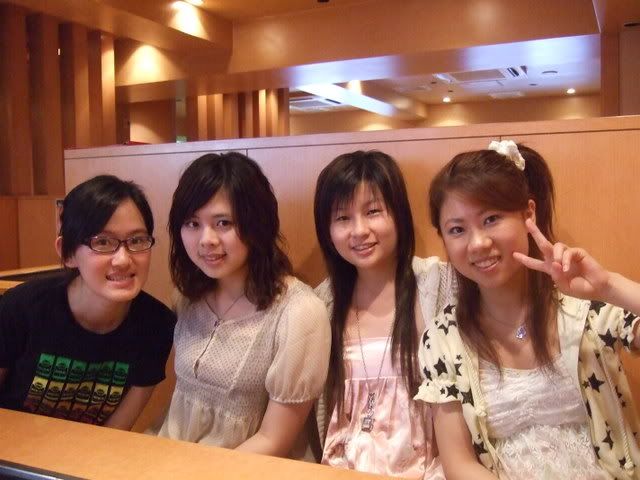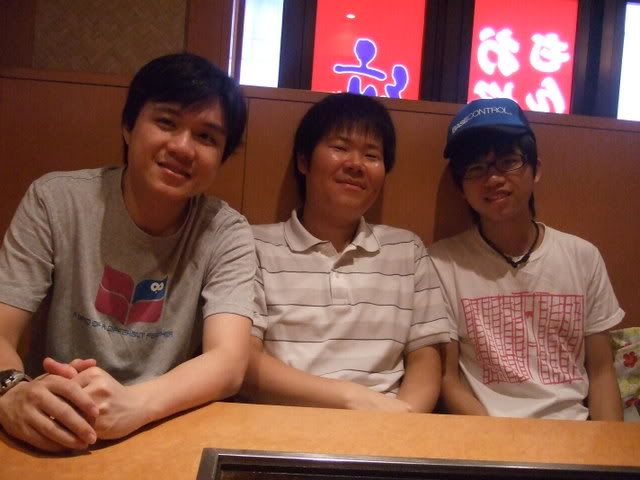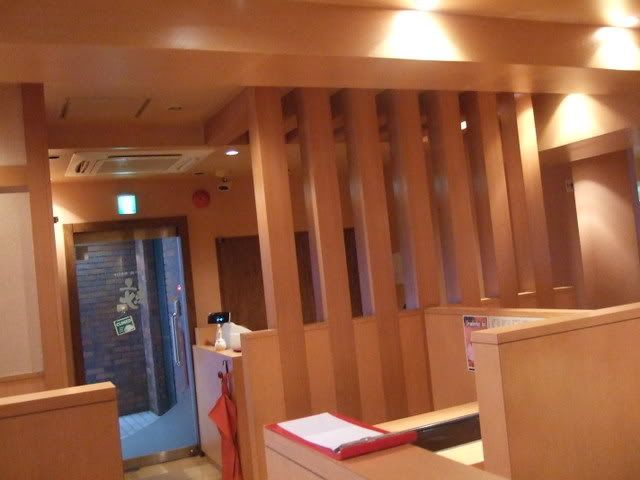 at first we didn't know what to do so we had to ask the person to demonstrate. the ingredients we start off with
first you spray oil, then you cook the vege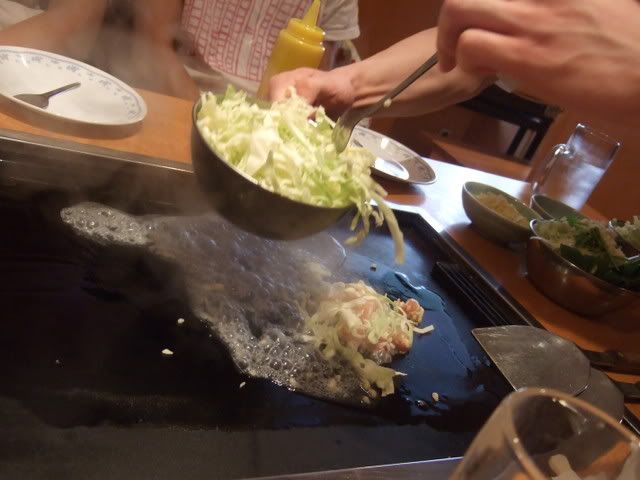 you dig a hole in the middle of the vege and you pour in the sauce, which should be mixed with the omonjayaki sauce provided (tastes better when more is added)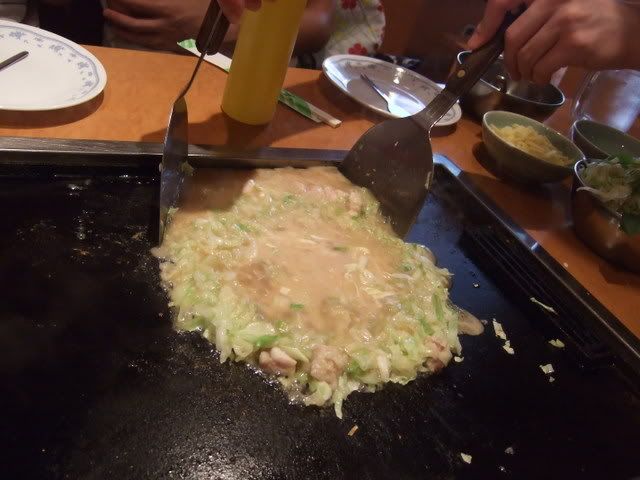 then you wait for it to... dry up?
well actually you could eat it like that. just scoop a little piece of it with you little monjayaki spoon and turn it over, wait for it to harden and eat it. it's supposed to be this liquidy. ughh.
then it's our turn to try out! kelvin tried first then me and finally daeyoung.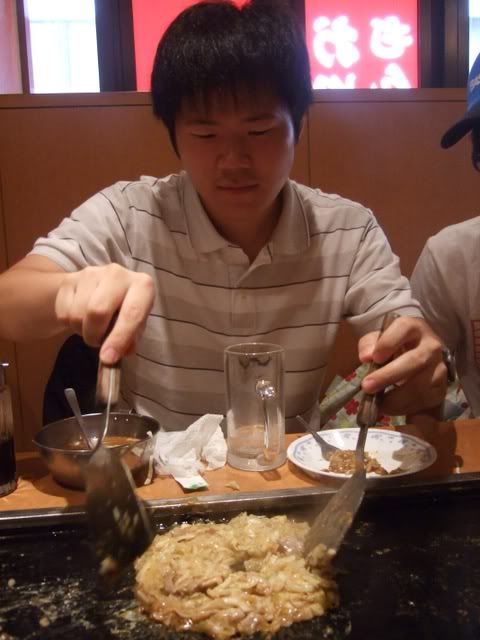 the burnt portion at the last moment when the monjayaki really hardens up and becomes crisp is the best part!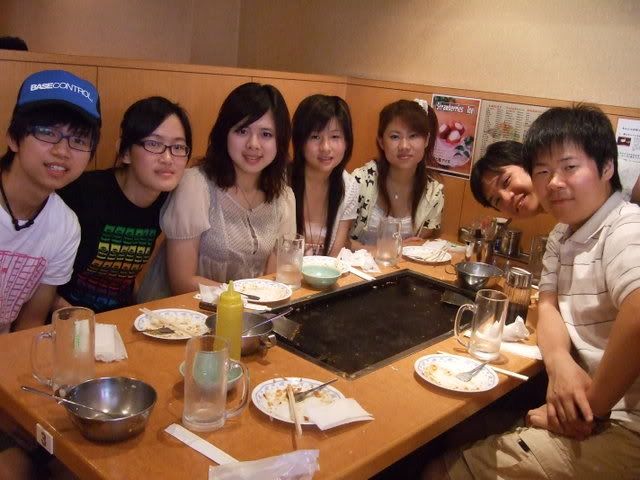 after lunch, we went to our favourite karaoke.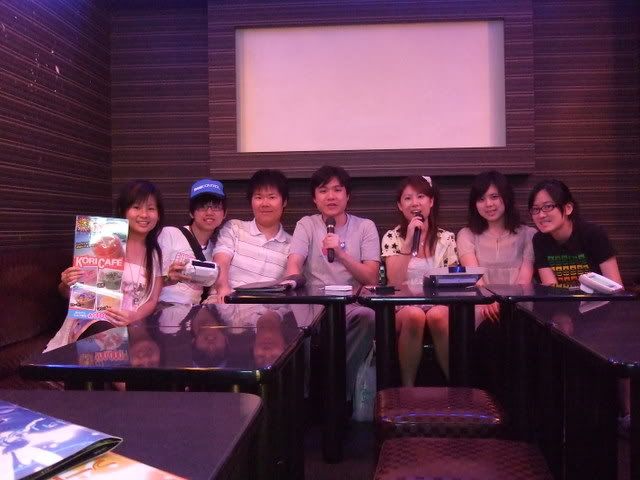 since we had the hongkongers with us they were able to sing some cantonese songs for us.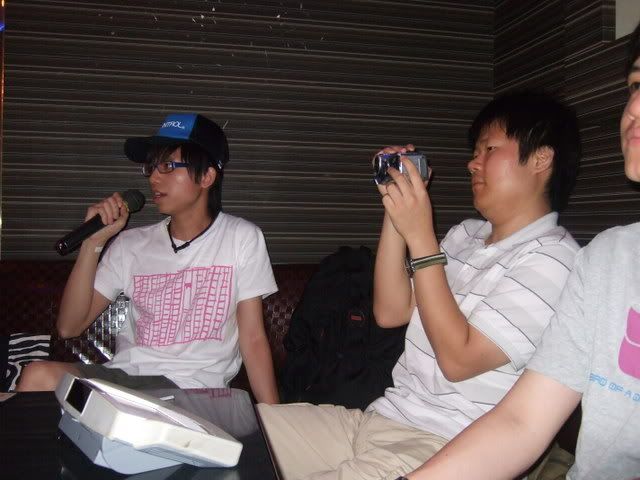 it was awesome! kelvin sang very little that day. maybe he was sad to leave and was indulging in everyone's presence. ;p
after karaoke, me and stella went to roppongi to watch gegege. we had to stop at ebisu to change trains so we got out of the station and walked around a bit. saw 3scoops of haagen daaz selling for 500yen so we shared one.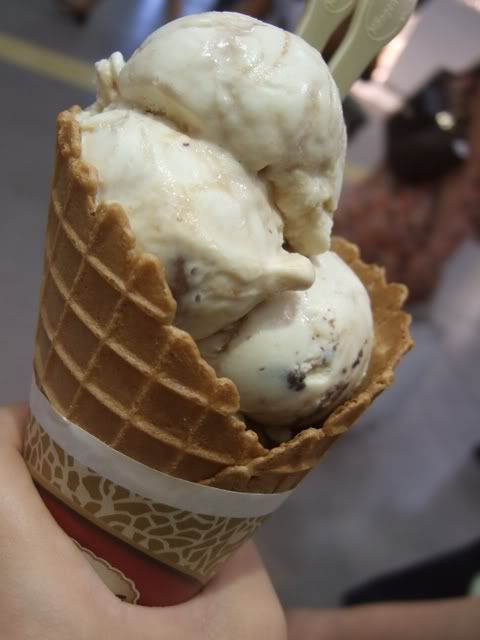 and i proceeded to bring her to the very famous hana yori dango place
we then went on to roppongi... where gegege wasn't shown. (;_;)
since we came here all the way... we ended up watching the magic hour anyway.
couldn't find the clubbing street when we wandered around but saw this impressive advertising beer vehicle.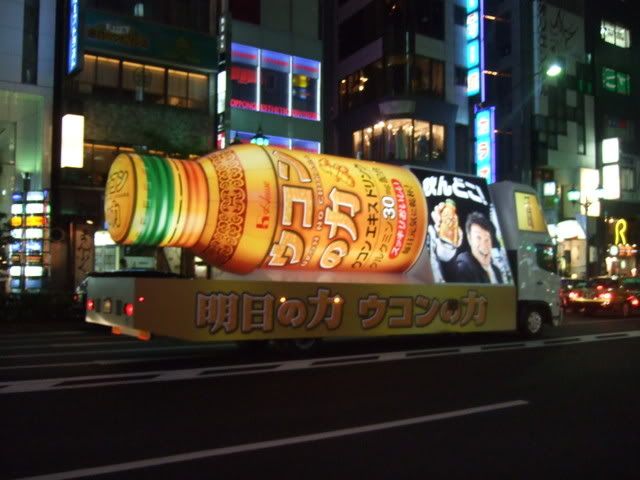 then we went on to catch our show. it's supposed to be some funny show in the style of zhou xing chi. ate a huge bucket of popcorn. since the show we watched was at 915pm, we ended up going home super late and missed the last train home (-_-`) in the end we stayed out all night at macdonald's. not too bad, at least we had each other's company and was able to have a heart to heart talk :D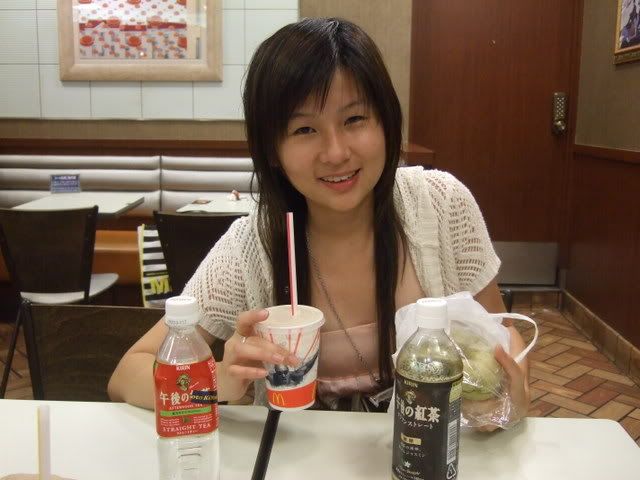 i reached home around 530am in the morning and happened to see the ryou-chou and kai leave so i managed to get in the dorm, do some cleaning and slept for like 2hours. after that it was time to move to stella's house with daryl's and stella's help. i had lots of things but in the end we all managed!