4th august
went to eat sukiyaki for lunch as me, stella, clarence and mk met up. it's a buffet and each person pays about 1700yen.
like steamboat, sukiyaki is just throwing meat into soy sauce. hahah. there is only beef and pork
for the vege there is bee hoon, enoki, cabbage, tofu, some vege that looks like xiang cai, carrot, etc
and after you throw the meat and vege in it should look something like this.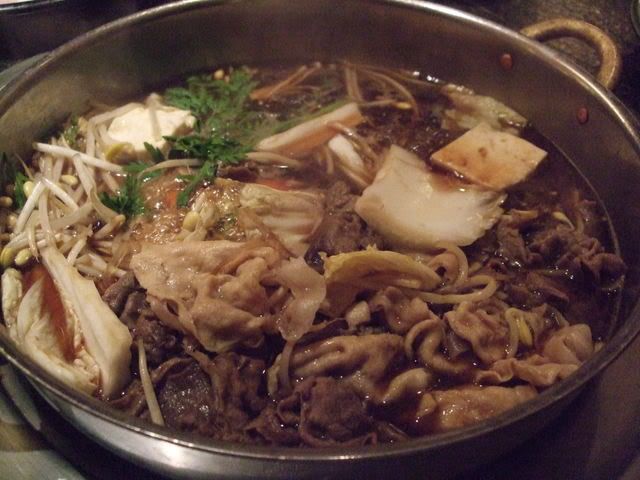 there's also an egg for you to crack and dip in raw. we ordered lots of eggs and brought like 2 home as omiyage lol.
after lunch/dinner, junho came and we went starbucks for his dinner but he left soon enough as he wanted to chat with his girlfriend (-_-`) so it was just the 4 of us again with the purikuras :D