so for 2 days straight over the weekend, i did len from setsugetsuka as part of a freelance job at Jurong Point. it was just walking around, taking pictures with people to promote the shokutsu street at the basement so it was a rather easy job.
i got there almost an hour early but finished preparations in less than 15mins. whoooops. so selfies in the toilet. hahaha..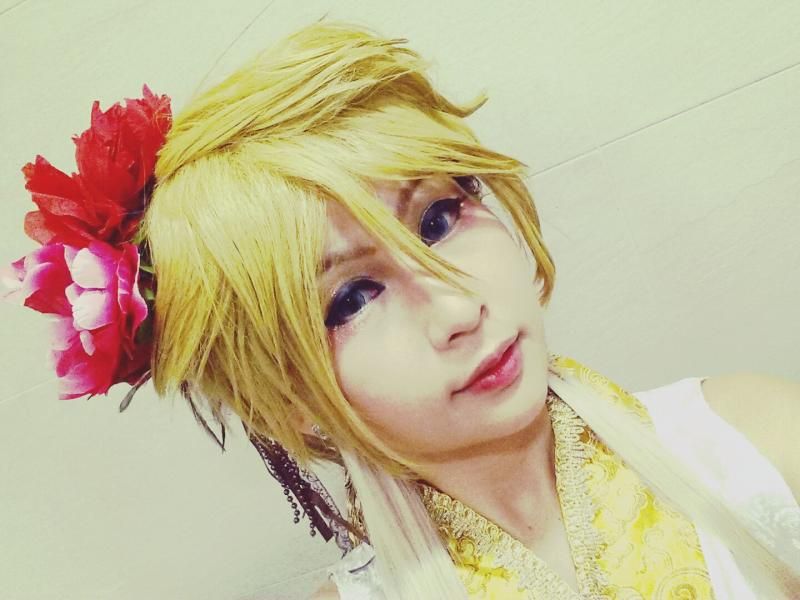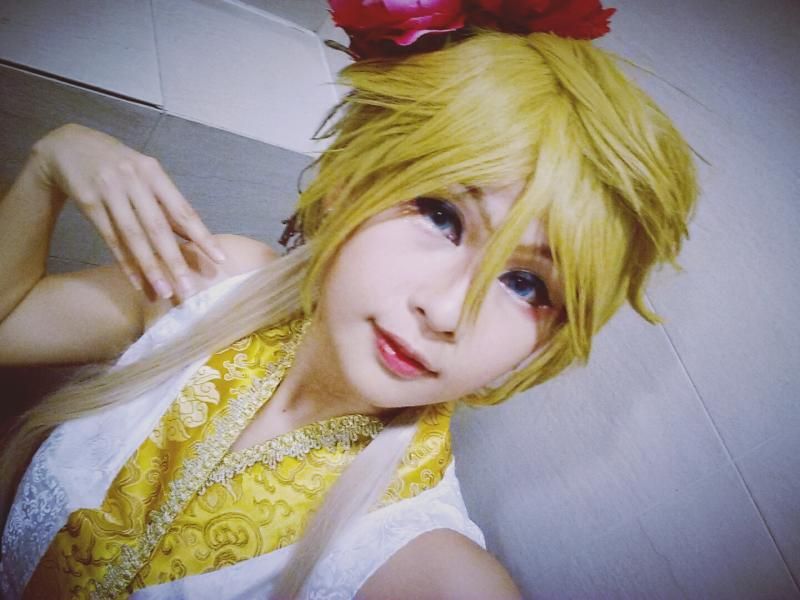 here's the lot of us on saturday - jes, vio, yokey and sakura (who was late by an hour =_=)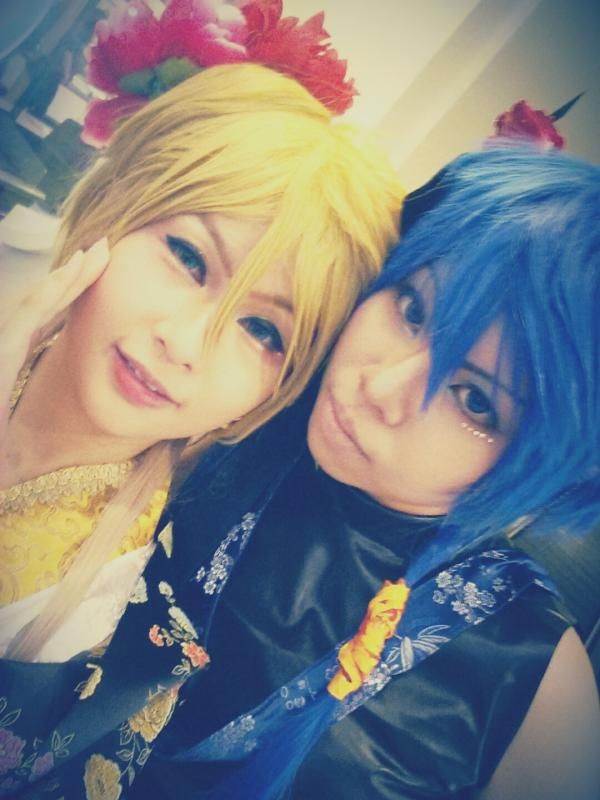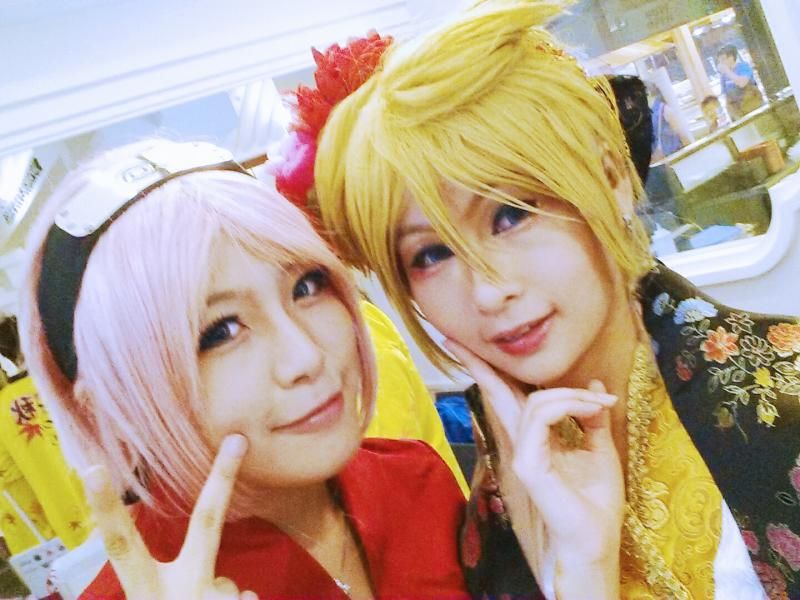 we then had dinner at a hk restaurant afterwards.
i guess, due to sakura's lateness, we got to have 1 extra member to make up for the 'mistake' on sunday - yumi! along with vio, yokey, max and sakura.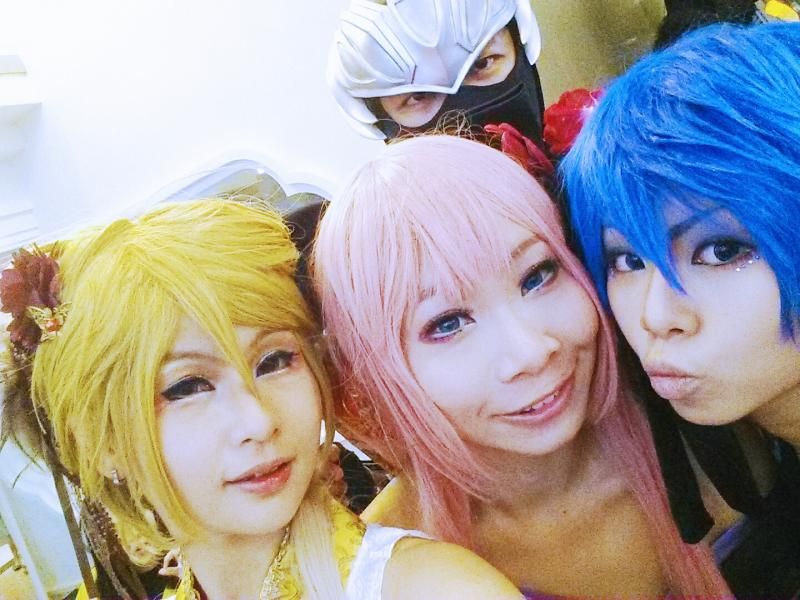 my make up was done using different base and brand but i guess there's not much diff. heheh it was experimental anyway. jov and val dropped by toooo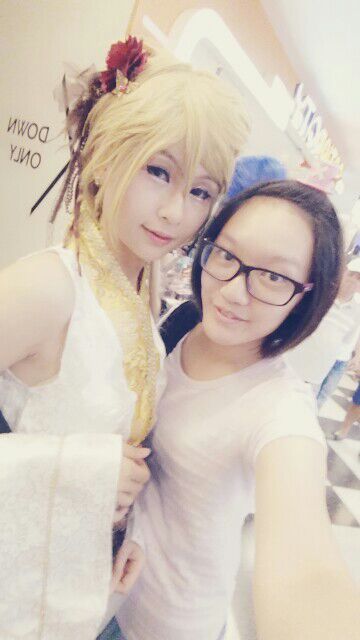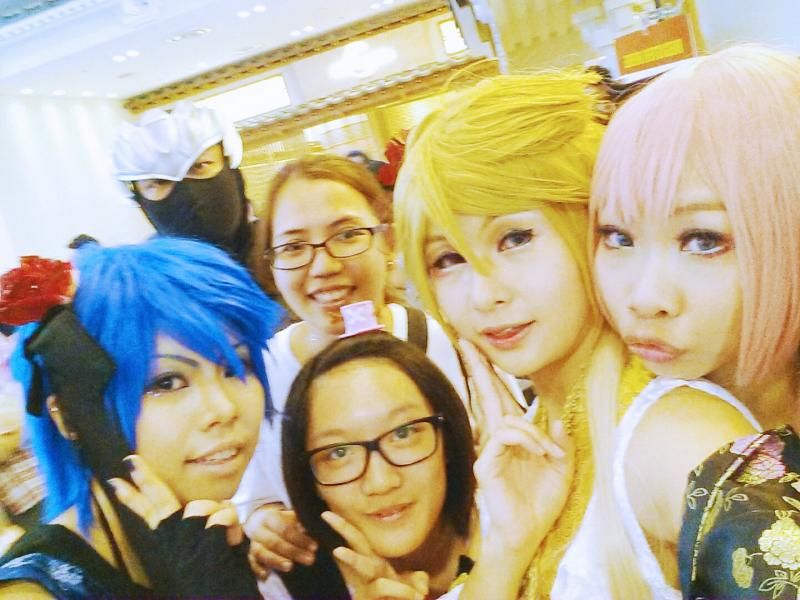 pic of us 'at work' with the men carrying the boards. heh.
had a group dinner after that at the malaysian street. bahkutteh was nice!