monday's work! yahoo.
1) seam and stitched all the pieces together...
2) scrunch and stitch the individual frills, then attach onto shirt
3) same for the frills, but this one is stiched onto another flat panel and folded in 2 (so the frills are not as 'tall'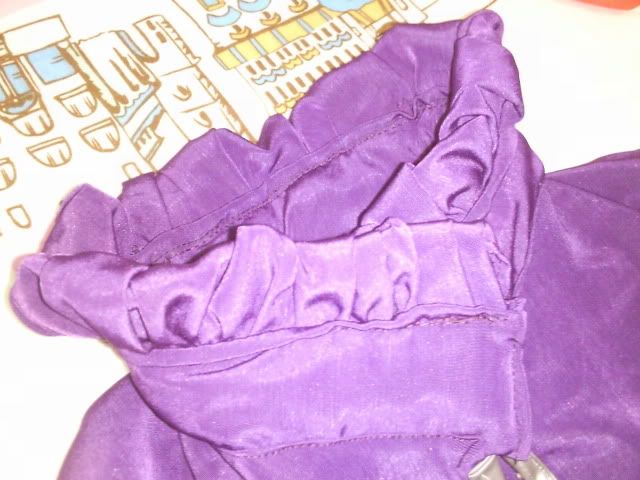 4) tack the silver lining and stitch together with a grey zip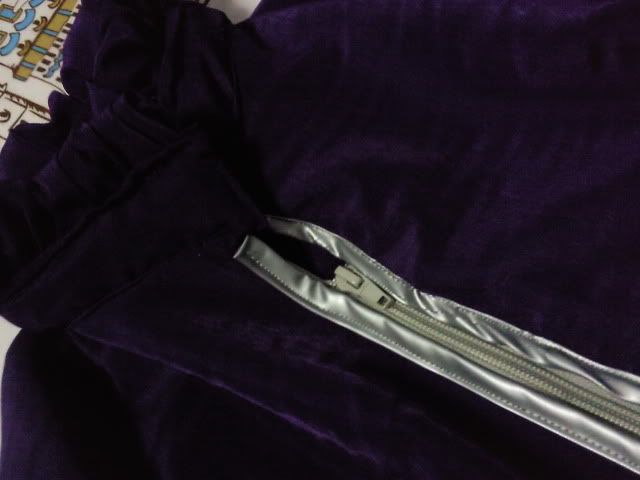 5) still missing one more step to completion... tidying the bottom. maybe doing today.