worked on gwen's costume sometime back... yes going to do her armour version! *_* this is one of my all-time favourite game and i wanna cos her before i 'graduate'...! some references first.
i bought her lovely figurine : >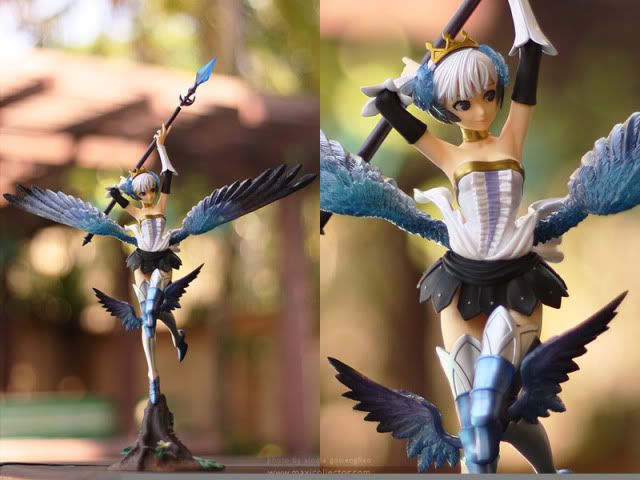 so here's what i've completed so far...
first the dress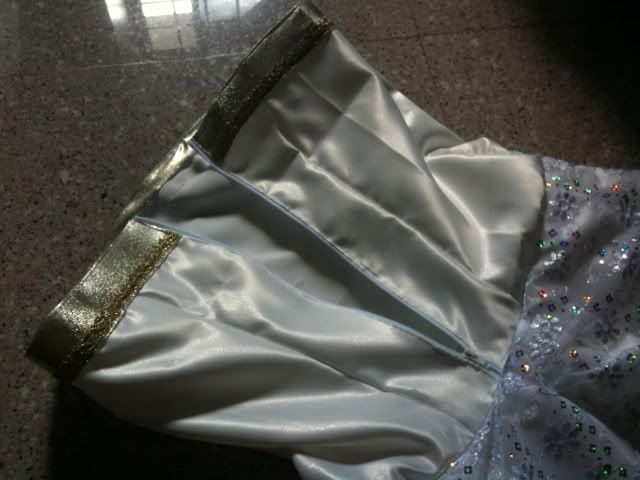 with her little black skirt
her gloves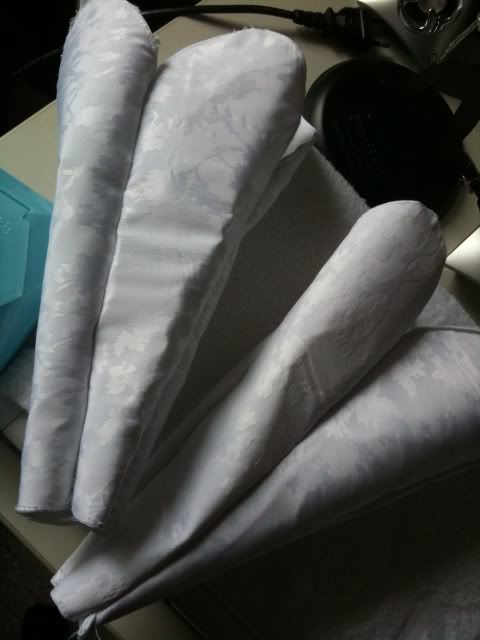 her boots cover (or leggings...)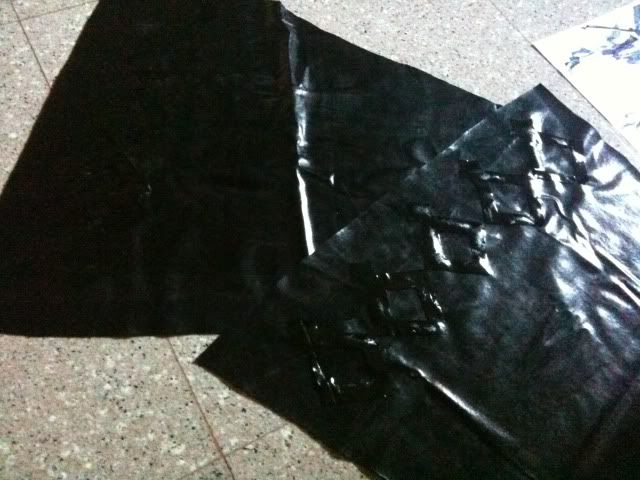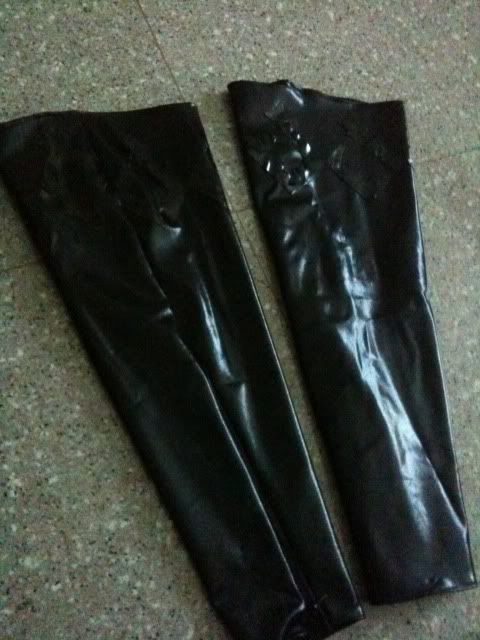 her leg armour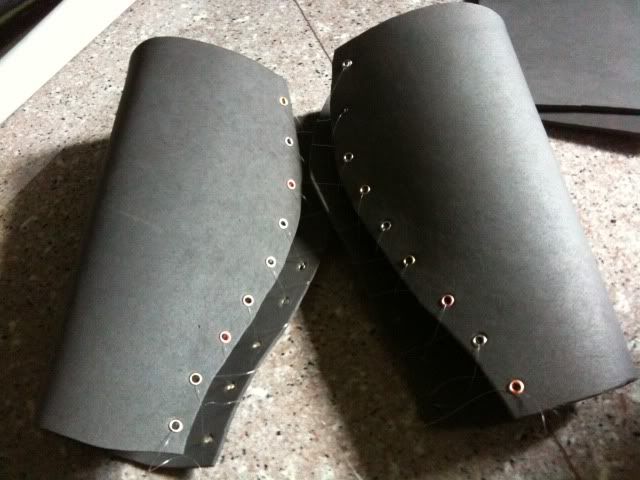 used the shoe tie method but it didn't work so well for me. my fish line is too weak...
her knee plates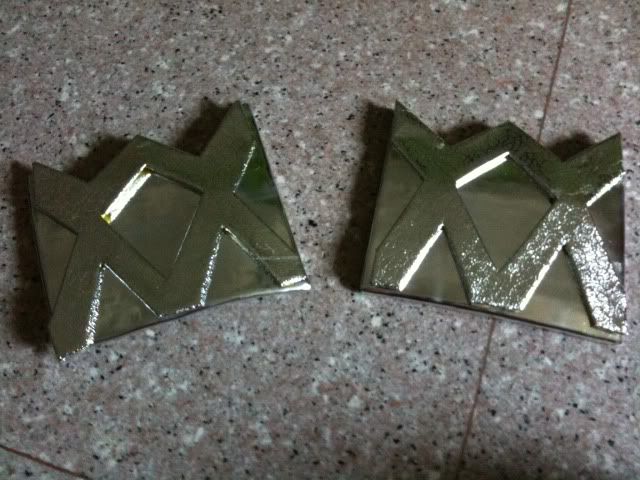 combined leg armour
actually tried doing her wings also with cut pieces...
but looks too 2d and unsuccessful. oh well. probably needs to redo with foam.