1st nov
we reached home and slept around 6am, then woke up at 10am to meet mingeong for breakfast/lunch around sakuradai.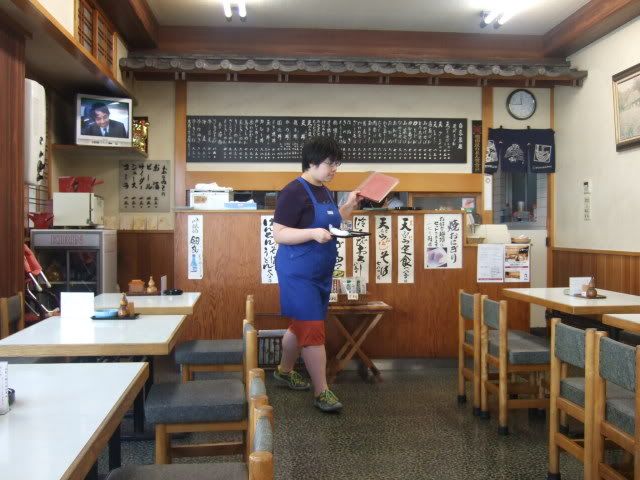 had sukiyaki udon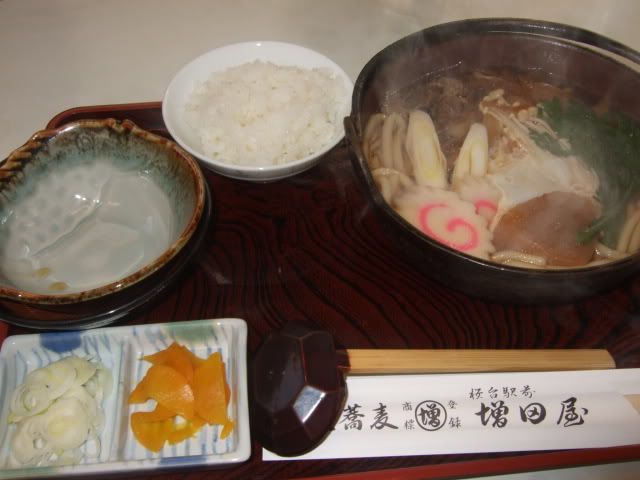 and oyakodon/soba set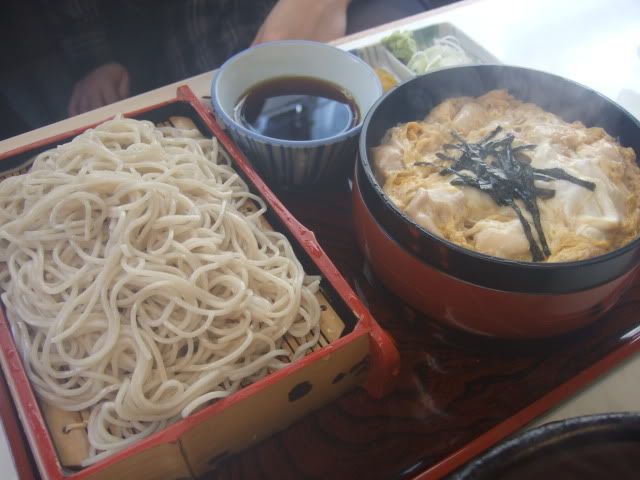 not so bad for my last meal in japan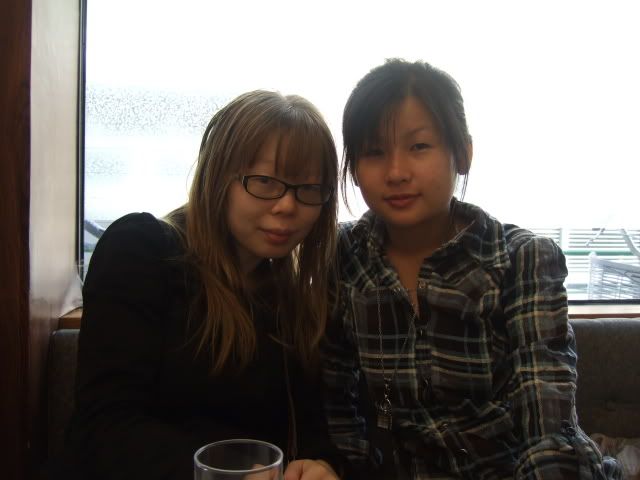 stella looking chui
then i went to cancel my softbank account only to realise i couldn't access the data inside anymore with the sim card gone... sighsss. so all my contacts are gone gone gone.
around 1pm, stella and mingeong sent me off to ikebukuro to take the airport limousine to narita.
my luggage was horribly overweight but through an hour of discussion with the supervisor and my travel agency (mandarin world, DON'T ever ever buy from them, they like to shirk responsibility and are damn rude. located in orchard) i was finally granted 30kg, but i had to hand carry the rest. ughhh.
and so my 6hours long flight began... i was sad that i couldn't taken pictures (it was in my luggage above, and i didn't want to trouble the people to move away so i could take it...) of the plane food because there was an appetizer which had a hotate and salmon. i love flight food.
and i finally reached singapore at 12am, my family being there to fetch me.
we went to eat roti prata at this crispy prata house and went home around 230am.
i'm finally back in singapore. so i guess this blog would have less and less updates since i won't be snapping so many strange photos again.
it's back to my singapore life (;_:)