31st october
stella took the day off to accompany me on my last day in tokyo. we decided that it would be a eat-a-lot day so we started off wandering in ekoda (cos we saw a good ramen review in a ramen magazine)
bought a yakisoba bread (it says okonomiyaki bread actually...) at a random bakery
we chose this ramen restaurant cos it looks pretty appealing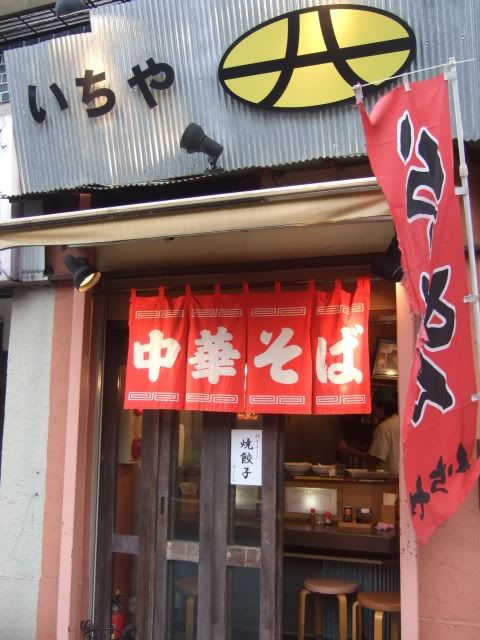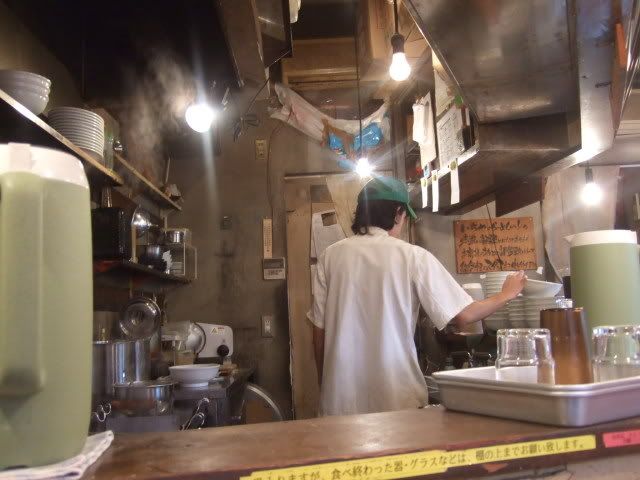 ordered the limited autumn edition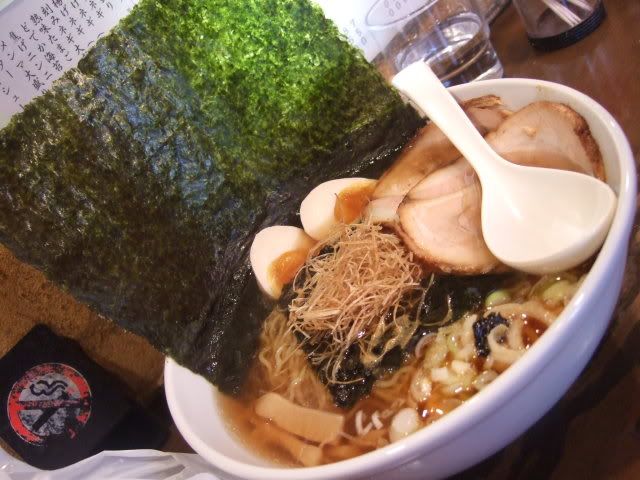 it looks really awesome but actually it's one of the worst ramen i've ever tasted. it's supposed to be a thin shoyu flavour but the soup was horribly salty and stank of tonkatsu (pork). luckily we shared a bowl if not i would have died.
after lunch, we headed to ikebukuro and shopped around tokyu hands looking for stella's big birthday card. i saw a couple of posters which i took a liking to and started snapping them. luckily i wasn't caught ;p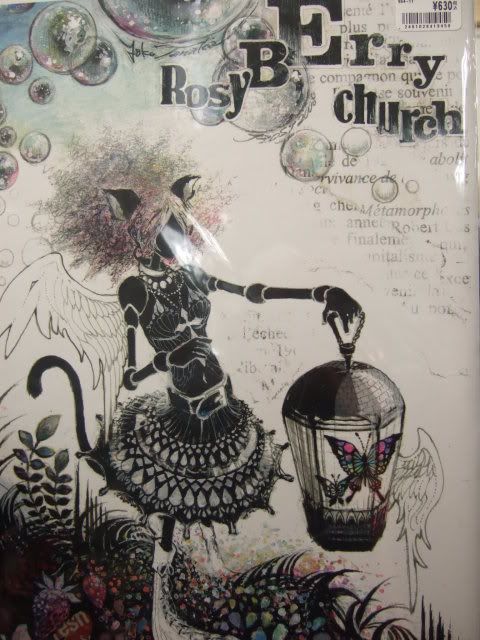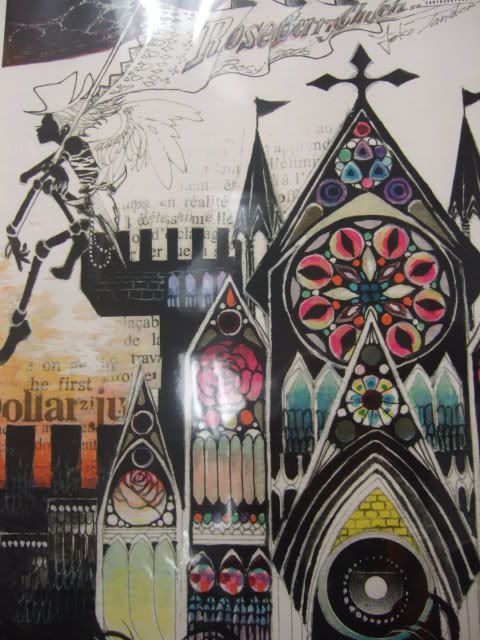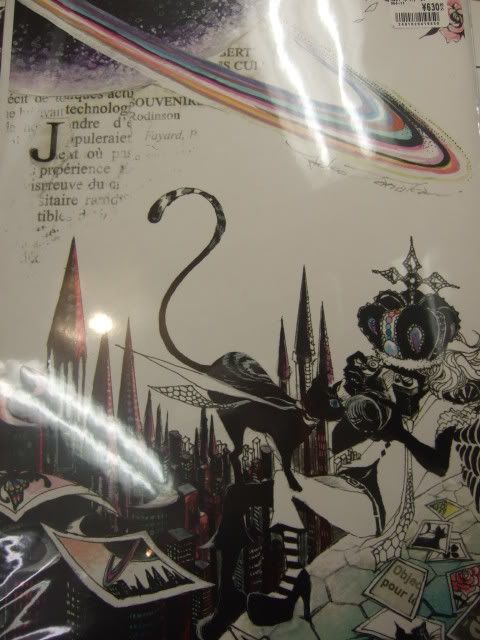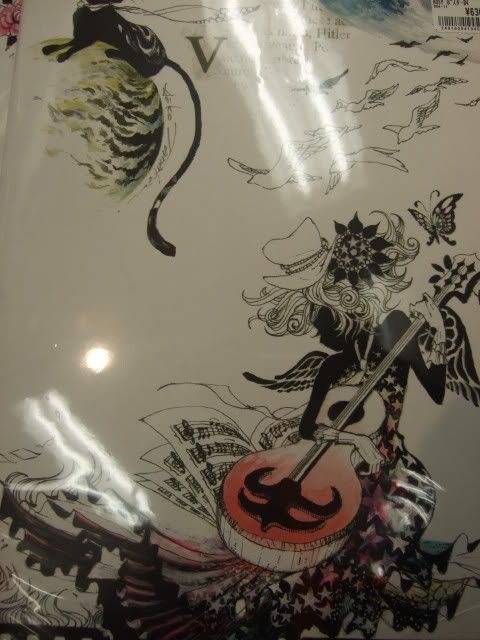 they just look so marvelous... i wish i could create something like that...
we then stopped at a cream puff cafe and slacked there for a while. stella was again studying her menu as usual.
she had a cream cheese ice cream puff with mixed fruits, and a matcha bubble tea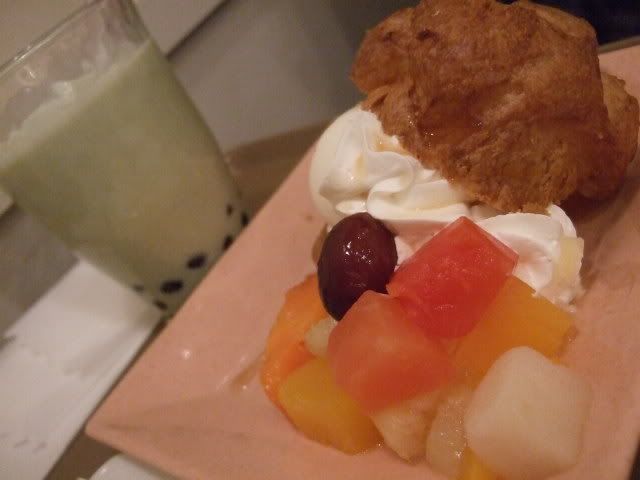 while mine was a matcha puff with mixed fruits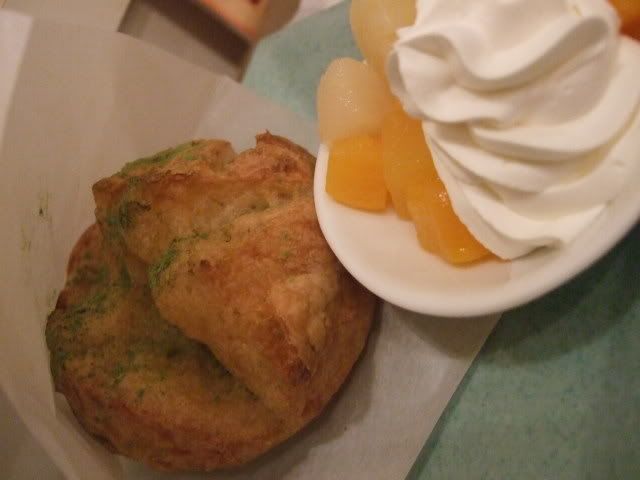 we stayed there till we felt there was too much smoke polluting our personal space and left for dinner at this tendon ya. i hate restaurants which allow smoking, it doesn't really make a difference whether you have non-smoking spaces/smoking spaces because once someone smokes the whole place becomes a smoking area.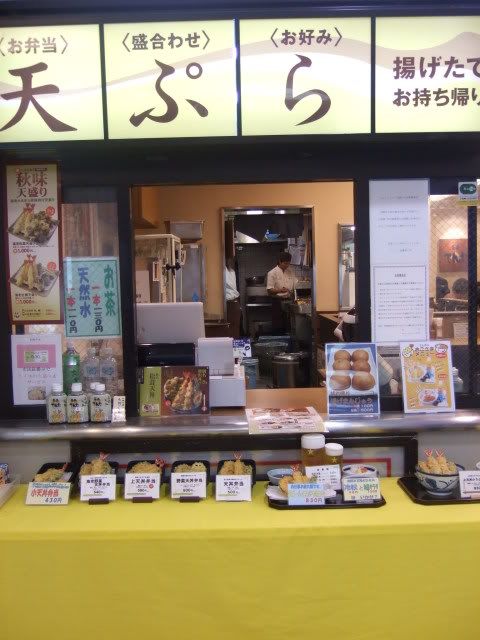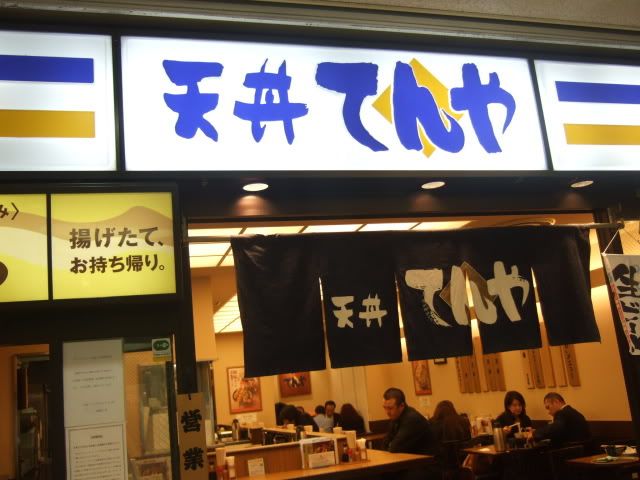 shared a bowl of tendon (lots of mixed tempura), it only costs 500yen and it tasted great
stella finally drank her chocolixir but she said it wasn't very good. i find it not so bad, just a tad too sweet.
back at sakuradai, we found a ramen shop that has a lot of people queueing for it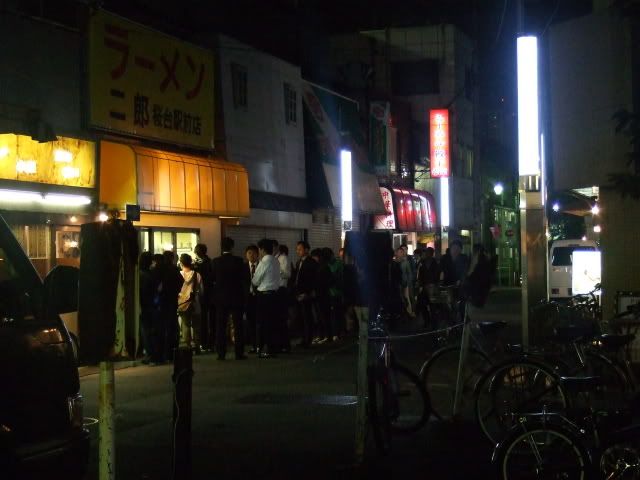 wowwwww... we didn't to eat it eventually cos it was closed the next day (;_;)
later on, we went out again to meet stefan and daeyoung for karaoke till dawn xp
we bought lots of food in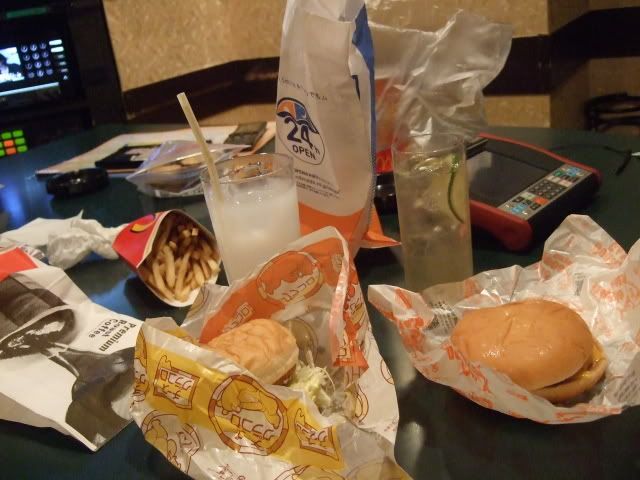 the new mac's corokke burger was great
the manager of the store realised we had a lot of outside food and gave us a warning. seems like there are cameras in every room... scary.
we still had fun singing anyway.
stefan's german song