a very inspirational piece because of xrystal's BRS cosplay.
was wondering how you can do it 2D like... and file folder is the answer! so i went off to get some at popular and cut them out.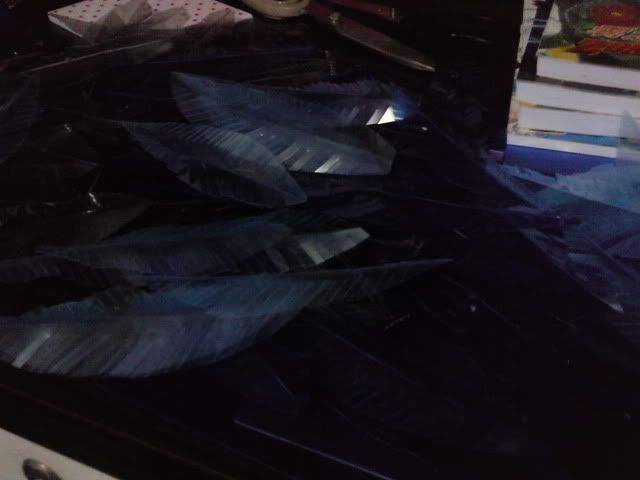 added the pin-comb thing at the back but i think i'll still need lots of supporting pins. my lighting is really very bad, even with flash this is the best i can do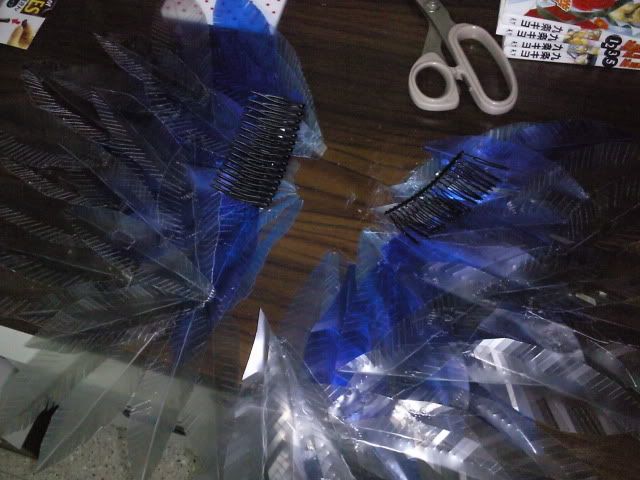 and the front. i love the overall effect! yahoo!