and my armour i did for a week while watching hong gil dong. speaking of which... it's a really funny drama but the ending had me traumatised for 3 days. gong-jai! my prince! why!!! *gets lovestruck for a while*
ok, back to monster hunter armour. well, it's not very accurate i would say, but it's er... good enough i think for my level. sighs i just can't do anything 100% right. *bawls*
starting off with the skirt since that's what i worked on first. i used those hard type of underlining for the base, and wrapped cloth around them. it's my sewing-free job! all uhu glue! that's why i can watch hong gil dong and do this at the same time.
putting the individual pieces using one of the base strips, this is what i get.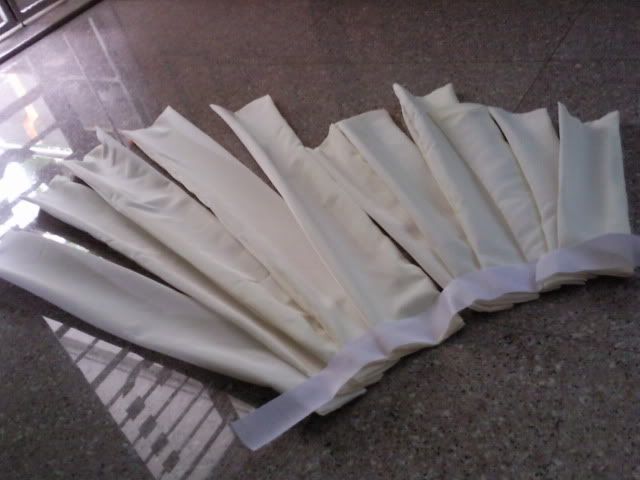 then i did the skirt guard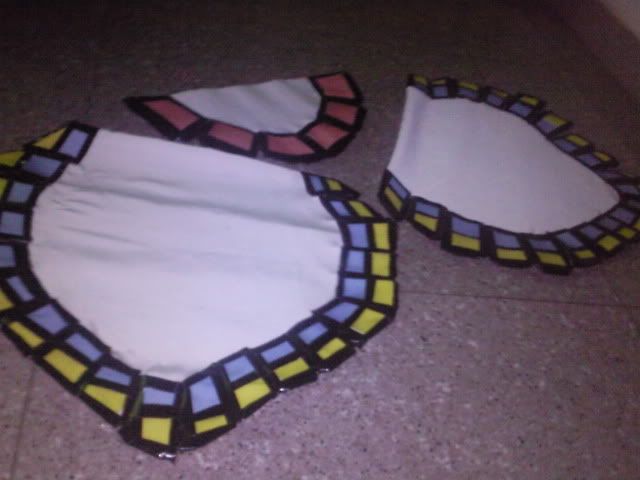 and stuck them together. the skirt is buckled together using velcro.
this is the front piece of the skirt. used a ribbon so i can tie them to my waist. it's supposed to be underneath the skirt pieces.
now, why does the color look pink here? it's supposed to be orange. ARGHHH.
then i did my hand and leg warmers. ok, i needed to sew up the sides for these. but i didn't sew any of the edges! i used white type to keep the edges from unthreading. i hate sewing curly things actually.
warmers with the brown ribbon glued on.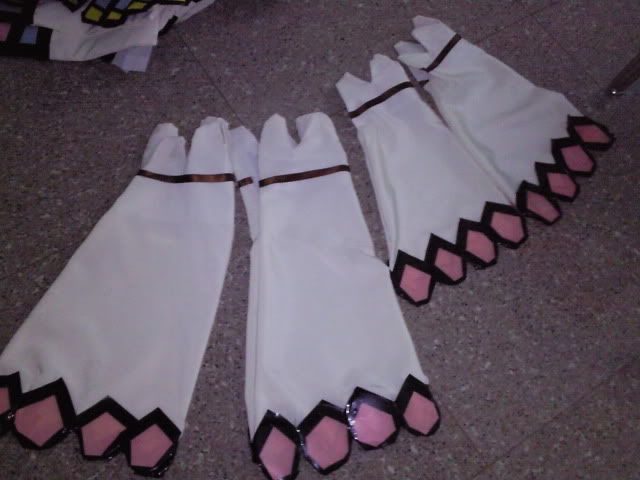 when i post this it should be completed already. this is the chest plate and shoulder guard. and here i should explain that i used black cloth tape for all the edge lining and clear colored folders for all the colored patterns. this shoulder plate is NOT round enough. clear fail. perhaps i will redo if i'm not feeling too lazy.
here's the corset i did, using the same method as the skirt. it's joined up by machine stitching. too hard to hold corset together with uhu glue.
i did the butterfly pieces for the back and for the headgear.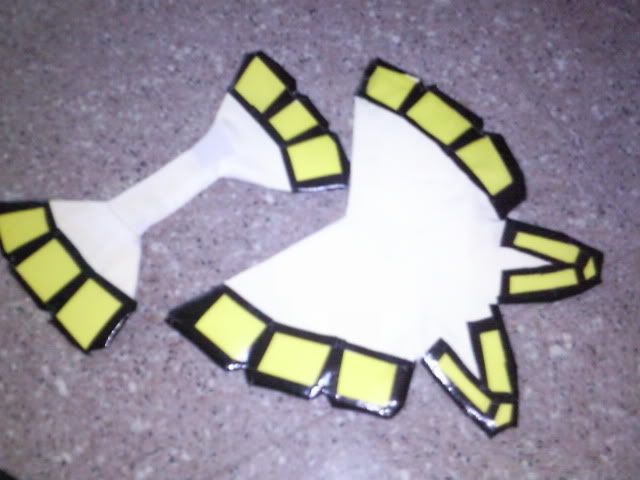 and the butterfly is stitched behind the corset after positioning it with pins.
then there's the headpiece. actually this is the very first armour piece i did for the whole costume (remember in my previous post i said my helm sucked). it's done using craft foam and wrapping cloth around.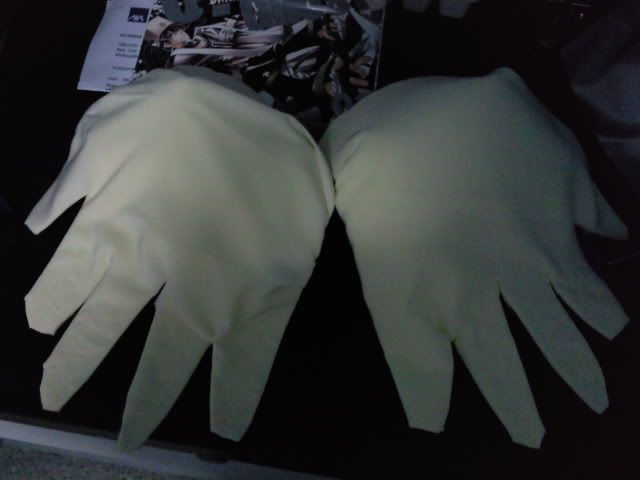 put on the colored pieces separately and lined the insides with white tape so the thread won't uncurl from the edge of the cloth.
i then sewed the 2 pieces together, and did the front cover as well.
the little butterfly goes to the back of the helm. here's the final headpiece with that ahoge sticking out in front (held up using wires inside)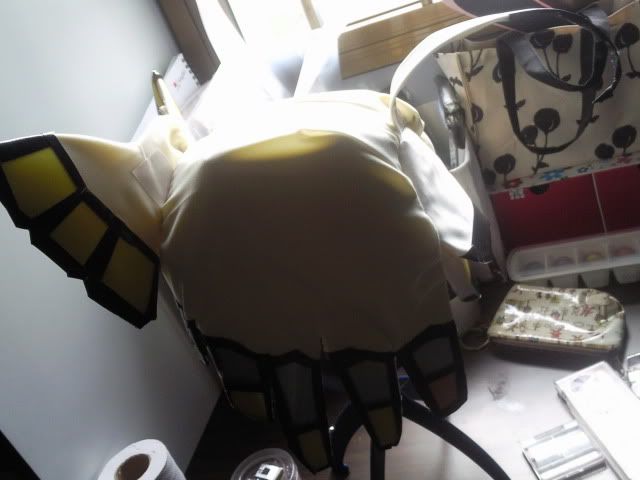 the front shape is still a bit weird. but i AM TOO LAZY now. and i still need to figure out how to make this helm stick to my head. i mean i can wear it now but it's not like tight fitting or anything. it kinda bobs up if i don't find a method to tack it down.
now i only have the chainsaws left. headache...
and boy it's hot when i put all these stuff together...
hmmm? why did i ever get talked into doing this armour? phwehhh...