i am so bloody hooked on this show that i'm going nuts!!!
i think he's probably the next guy i'm going crazy over after lee jun ki.
so in this show, bidam appears first in episode 21 as the son of mishil and the other king who was overthrown (cannot remember his name). he's really an odd guy, with a crazy streak and a disregard for the importance of human lives. the way he kills is simply maniacal - no doubts about someone with martial arts skills inherited from the most-respected guardians in silla (the country in the show)
bidam is an important character who later helps deokman in her route to becoming king. one particular look i like when he was acting as the 'speaker of god' or 'ji1 tong2'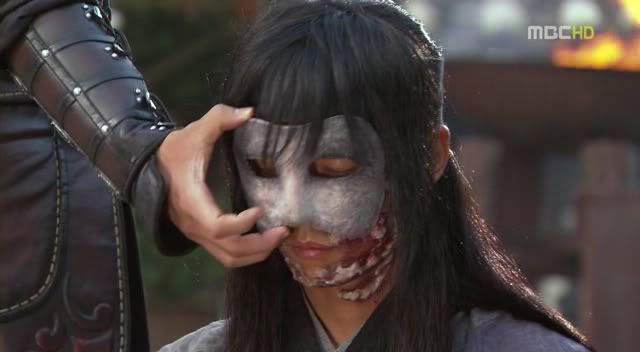 there's just something that's captivating about masked scarred long-haired guys *_*
not to mention after he joined hwarang he had his hair up in a nice ponytail hoo hoo
aside from his crazy side, he has this tender spot for deokman. the expression he has when he's around her is just <3
this is the scene where i fell in love with him.
still looking good with a moustache.
it's interesting to see how kim nam gil portrayed the role of bidam, from a crazy killer machine, a joker, to someone who is more serious and dark. the role evolution is really intriguing, and this video just about summarizes bidam.
this video features how bidam and deokman had their fates entwined since birth - both being babies who were discarded, and how they were brought together. one of my favourite mvs featuring their star-crossed lives.
and i totally spoilt myself watching this mv, which is going to be what happens in the end. DON'T WATCH IF YOU HAVEN'T WATCH THE SHOW!! i feel i'm going to be traumatised for a week after i watch the last episode.
kim nam gil in real life! winning the awards for his role as bidam and looking damn good.
hi, tall dark handsome knight! now looking forward to his next show!
there should seriously be more korean history dramas!!