made my ladybug bag while watching queen seon duk. almost forgot about it.
basically it's just foam as the inside and cloth wrapped by uhu glue/cloth tape. it can open up at the black/red split to store stuff. hoho...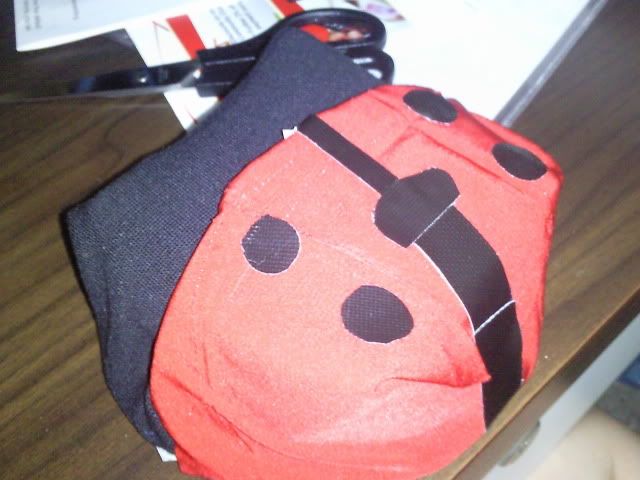 redid my pauldrons so it's more... 3d-like too. had to tear away all the previous tapes... the foam is actually pretty holey, but i managed to cover the holey parts with the cloth and tried to stick the black cloth tape over all the holey cloth and holey foam ww
gotta love uhu glue and cloth tape. gonna use elastic band to wear it on my shoulders.
i'm listening to lee jun ki's j style now by the way. sexaaaaaaay. *_* <3<3
you make me wanna be someone better
hohohoho