did a cosplay for taiwan trip...
simple simple. my laogong did hongkong.
super cheap cosplay, and would have been cheaper if i didn't get the wig, which i didn't use in the end!!!!
i bought a cheongsam that was just around my office for $6.90 and modified it to a top.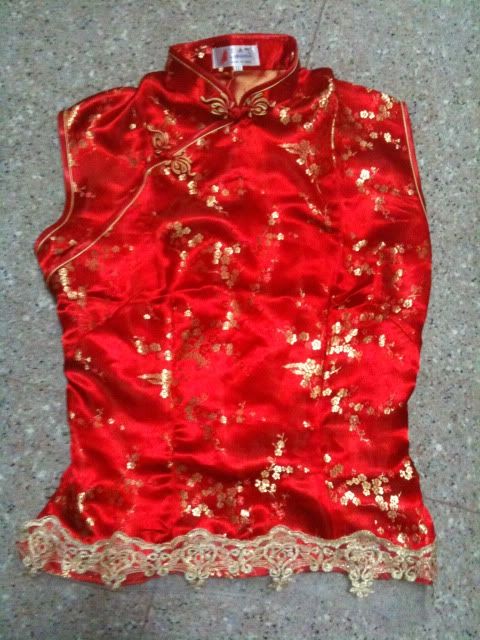 then added the lace on the sleeves area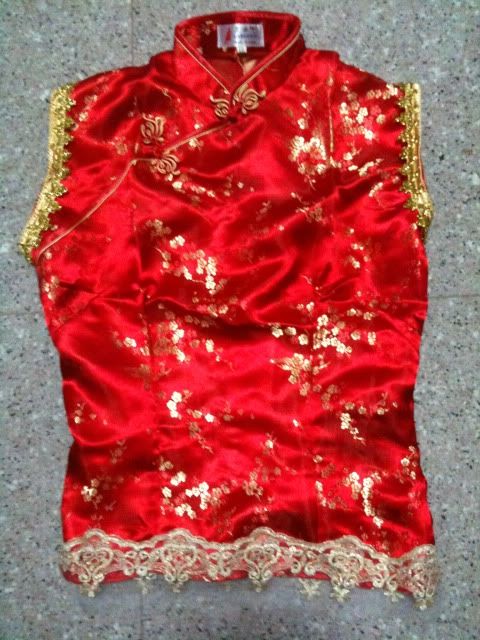 made the larger sleeves using materials i already have...
and here it is!
then i plucked some flowers from my mom's vase and colored it red (was purple initially)...
made some tassles out of the golden thread i have
and put them together!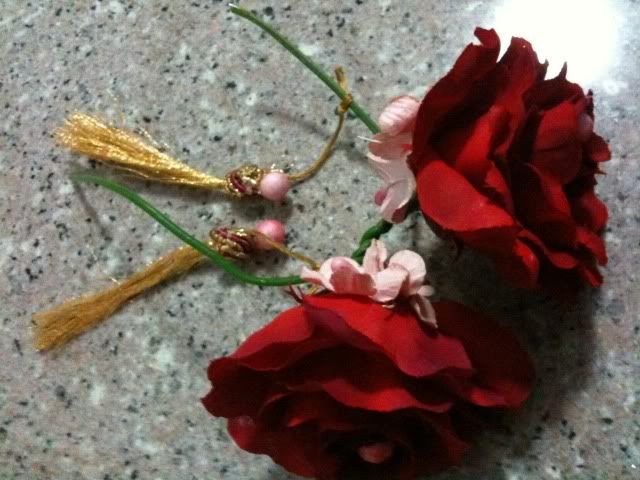 wala! the skirt is from athena's. heh. photoshoot carried out in taiwan itself. epic!