late september, i managed to go thailand for a translation job xD all expenses paid!
no i don't speak thai (and i still don't now. really hard to figure out those letters =.=) i was actually translating japanese.
25th Sept
so anyway i was really excited because i got to take SIA for the first time in my life!! took a noon ride, it was only 2hours long unfortunately, so i was literally ascending... eating... then descending.
time passed by too fast.. grrrr. but at least the food is awesome! it's pork and potatoes. love airplane food. i was very happy with the wall's ice cream (i was fooled into believing it was haagen daaz because of the packaging, but nevertheless...)
i was staying at a rented 3 storey-ed apartment. my room was huuuuuuge. it feels so good to have all the space around me! i love the room T____T i want a room like that in singapore too.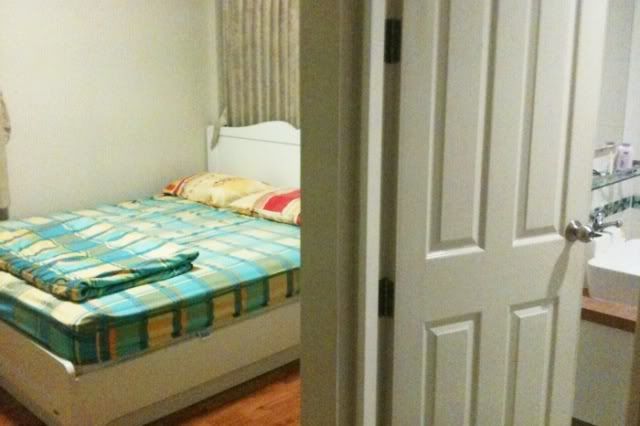 my cupboard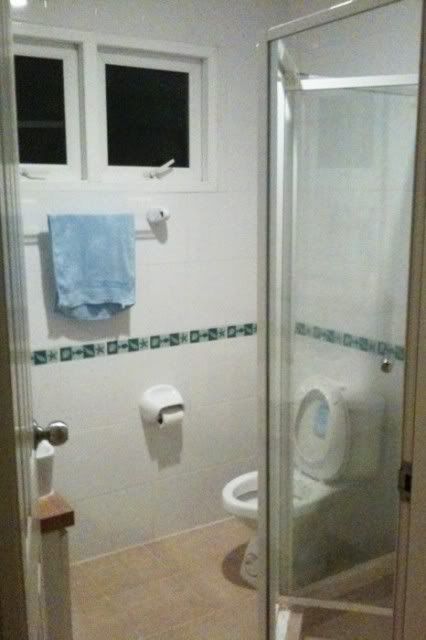 my toilet
mine mine!
we had a mini grocery shopping trip before we went for dinner. it was fish porridge and satay, but the porridge is not the sticky gooey kind but more of rice in seafood soup. nice! (i was too embarrassed to act all touristy and take photos =.=) so i only have leftover food which i took when they went for a smoking break heehee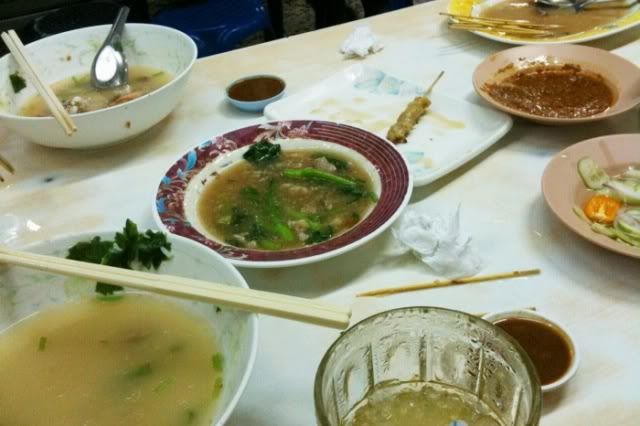 ok don't look appealing. OH WELL.
26th Sep
2nd day was work day. woke up around 8+ and got off work at 5+. oh, snapped a photo of the street i was staying at.
and this is our apartment - awesome, no?
was actually a very tough time for me because i was stuck in a room with 3 smoking men. you'd think i'd have gotten used to all those smoke but...
so anyway dinner was great as we went to this restaurant to eat curry crab! it's shangarilla. thought it was shangri-la. so nope, no connection to singapore's hotel.
nice tools, but a tad dirty. and they have a bad smell lingering around. was told it was due to aircon... but it seems to be in a lot of thai places. hmmm.
so here's the fantastic dishes!! and i think we ordered waaaay too much for 3 person, so much i think i ate the share of 2 man. grrrr.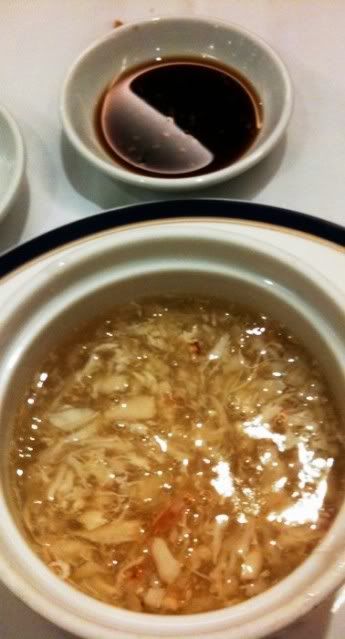 and they peeled the 大闸蟹 cleanly for you. woah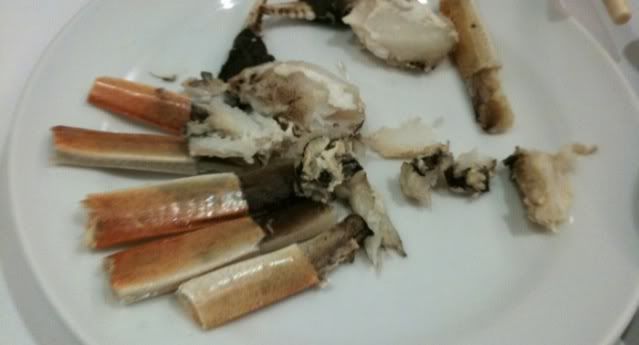 the buns were small and cute! (and they come in 2 stacks... wowie)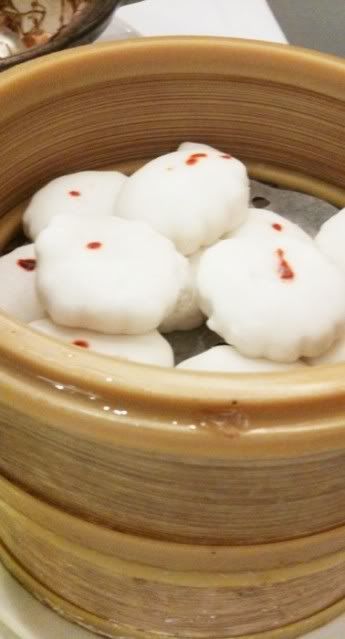 there was another noodle that came later on but i was really too full, so that went on the take-away. i think i seriously ate too much. even my employer was awed at how much i ate .w. after dinner we shopped a little and even went ktv (for research purposes of course)! it was a little weird to be entertained by thai hostesses, and i wondered if she felt weird entertaining me. and we were communicating in japanese, which was even weirder. but it was fun nonetheless. our client is really good at singing!!

27th Sept
time to leave on the last day, but as my flight was pretty late, i had a half day work before going... shopping!! dropped by my employer's warehouse to pick up some ben10 and other warner bros' merchandise for my little cousins too. he was clearing his stuff and almost gave me a boxful of stuff! whee!
we then went to a mall to shop and i virtually grabbed anything awesome i can find, since i was walking by myself (the others were just eating at toastbox). i also spent all the thai i changed (which is only $50. didn't need to include food since it was all paid for).
we ate a quick lunch, a small bowl of noodles packed with many 料, and i drank this coconut ice-blended thing. mmm-hmmm. very spicy, but unique and shiok!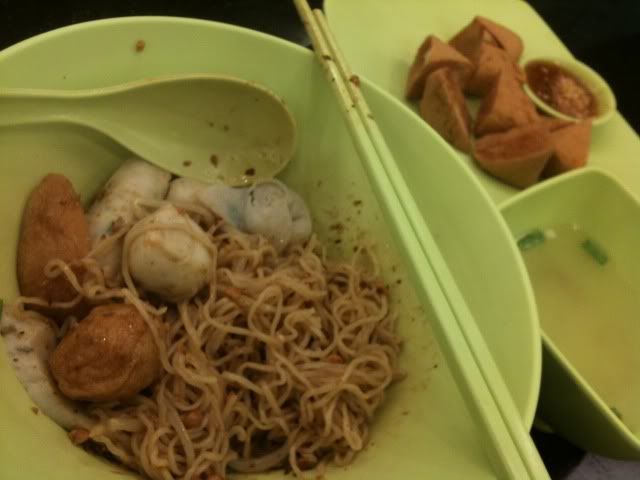 since there was some time left so we stopped at A&W and continue eating (desserts). root beer! nostalgic! i immediately thought of 000, who didn't like root beer. haha.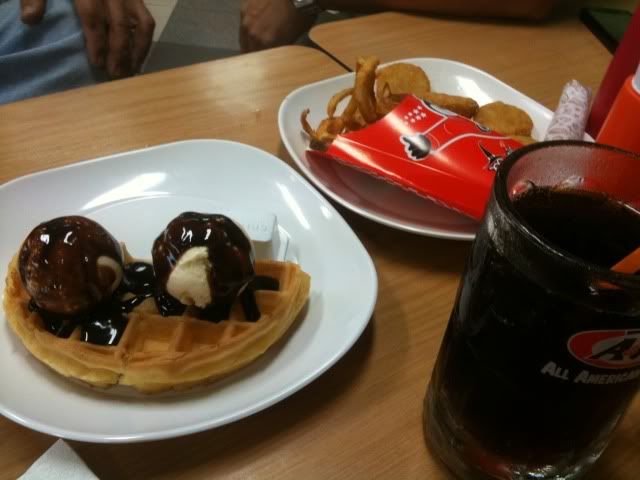 then it was time to head to the airport. my employer gave me some thai baht to spend in case i was hungry (yes yes i do eat a lot but i'm sure i won't get hungry so fast right... heeeheeee still it was nice of him!) and i went to buy this guava they recommended and a sandwich. couldn't resist a crab and prawn roe!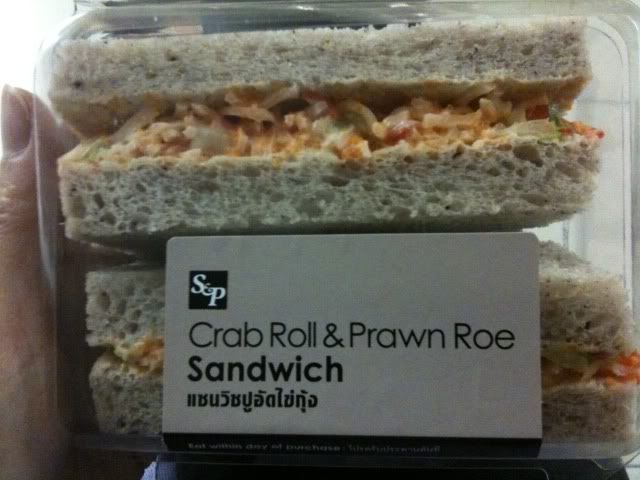 walked around the area before i boarded the airplane.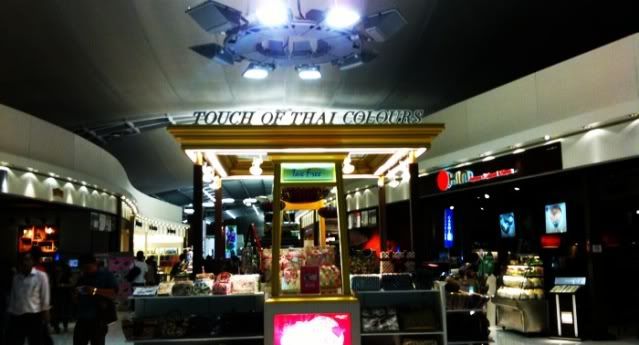 SIA was really not functioning well, my area's tv wasn't working!!! as such i had to shift to another area to finish watching my 小倩. and continued to start bad teacher. and the stewardess were really weird (and not very pretty, and probably much older than me). they had SUPER thick make-up (i think it's rather comparable to cosplay), and one of them, wearing green (which i suppose is the senior) looked really scary. like scary mad. you can sort of see her swimming float also. that extravagant blue eyeshadow and green uniform just looks horrible together.
but oh well, at least my dinner was nice, as usual! chicken and potatoes. cake was only so-so though. and that's white wine!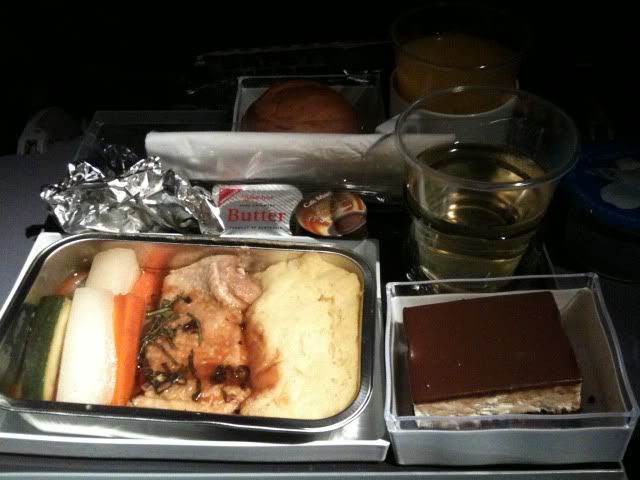 and i landed in singapore. it was said that thailand was rainy, and it did rain - but i was kinda sheltered all the way being driven around. heehee. short and sweet trip, hope i have more opportunities like this in the future :>