and so we're dragged off to a press conference. a few days before we were told to go rehearsal for this. but i really don't see why we need to practise posing. synchronizing with the drums team isn't too difficult as well. we finished the rehearsal like 10mins before we go on the actual thing. really. oh i had to repair my shoulder and waist armour set because the gold wallpaper i used previously all came off badly. repaired till like 2am. ughhh.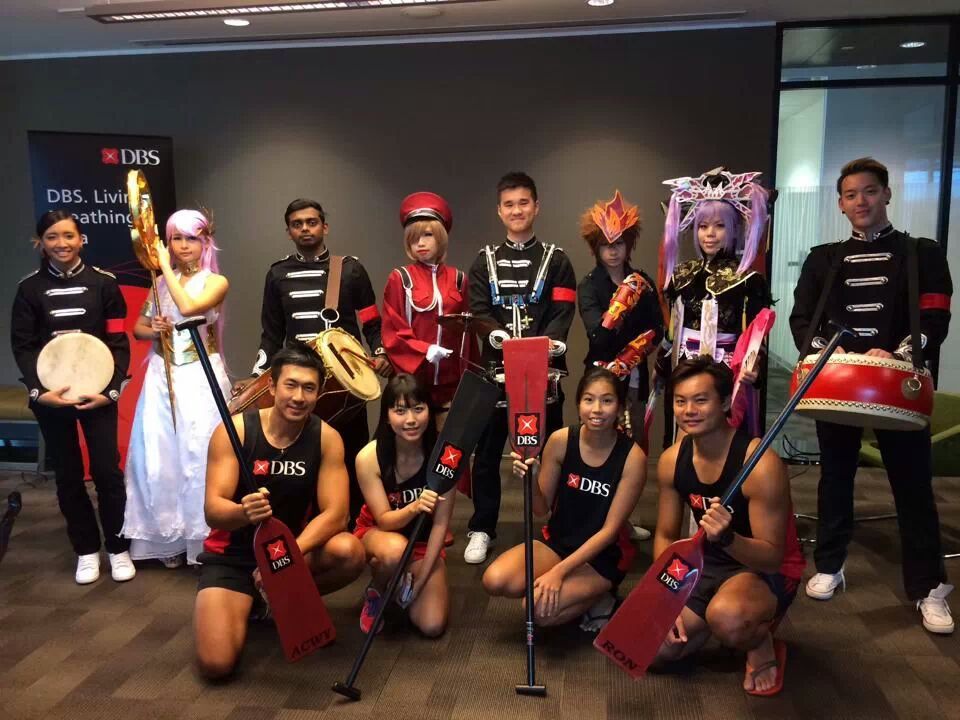 anyway everything ended much sooner than expected, so we could have lunch early! the refreshments were very delicious!! it's like the only reason that made the trip worthy. hoho. there's smoked salmon and there's even custard bao. :3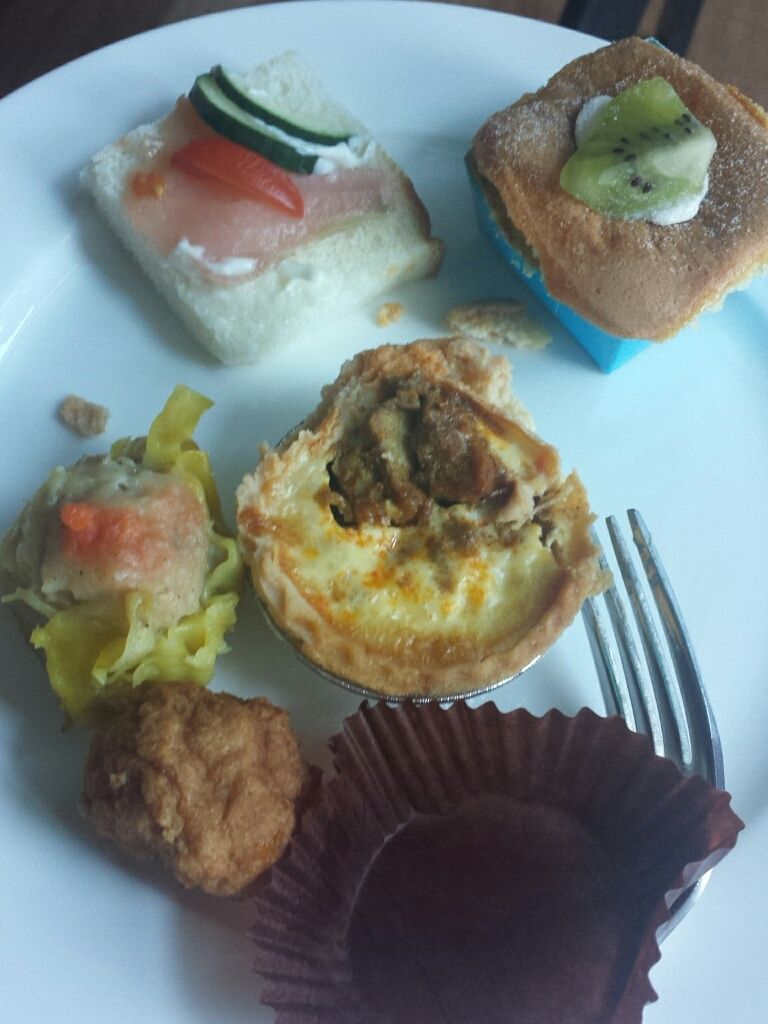 then it was time for selfiessssss~~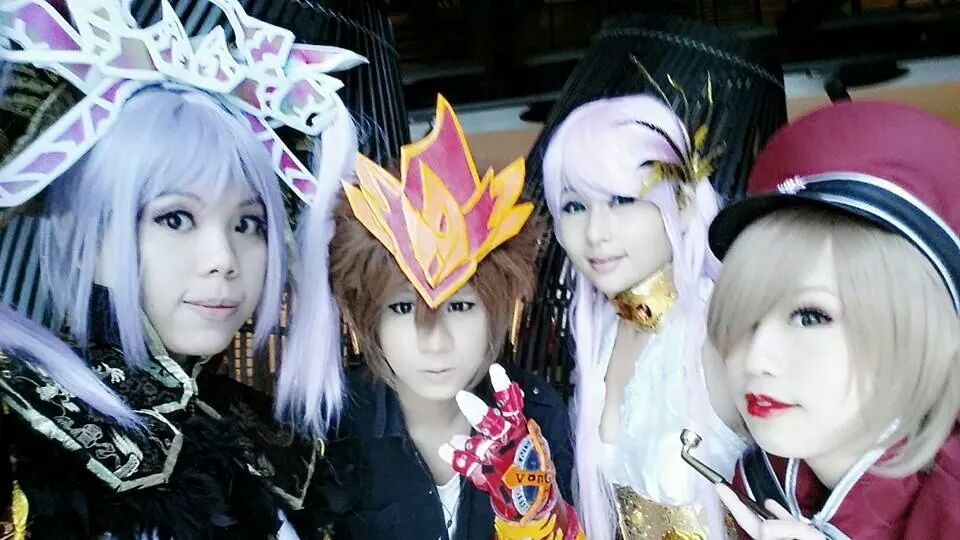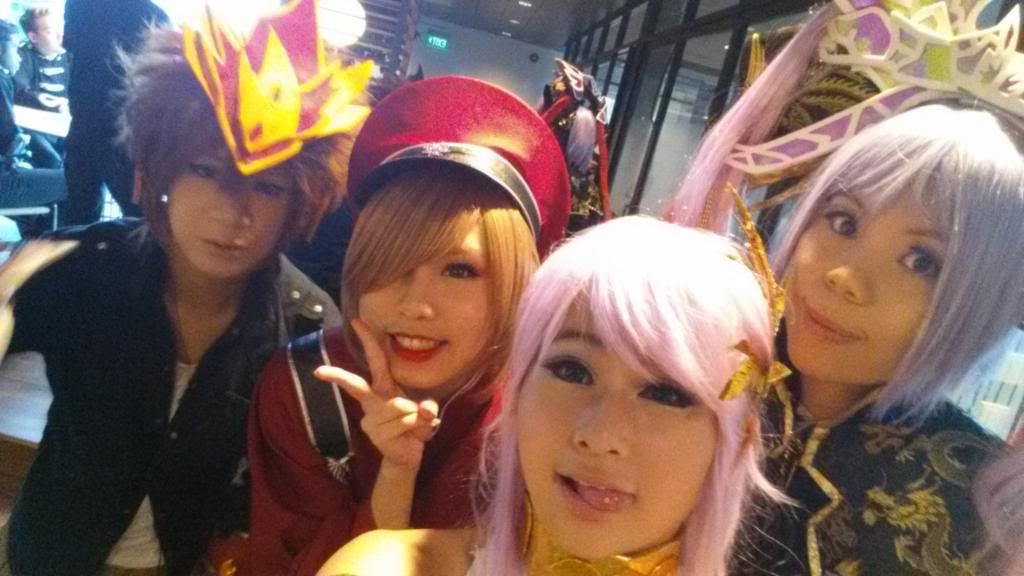 and we're the purplish sistas todayyy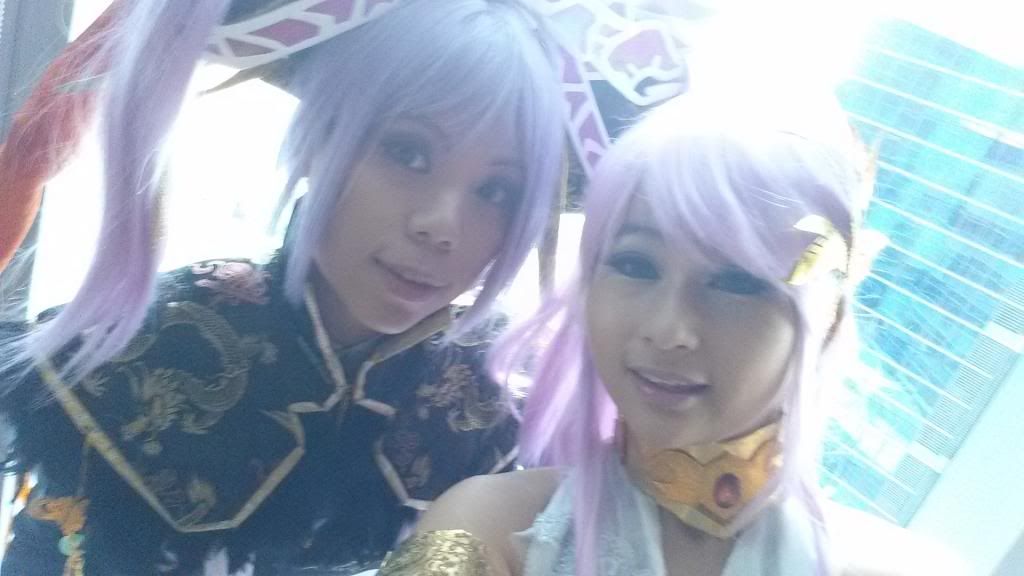 our third member kasumi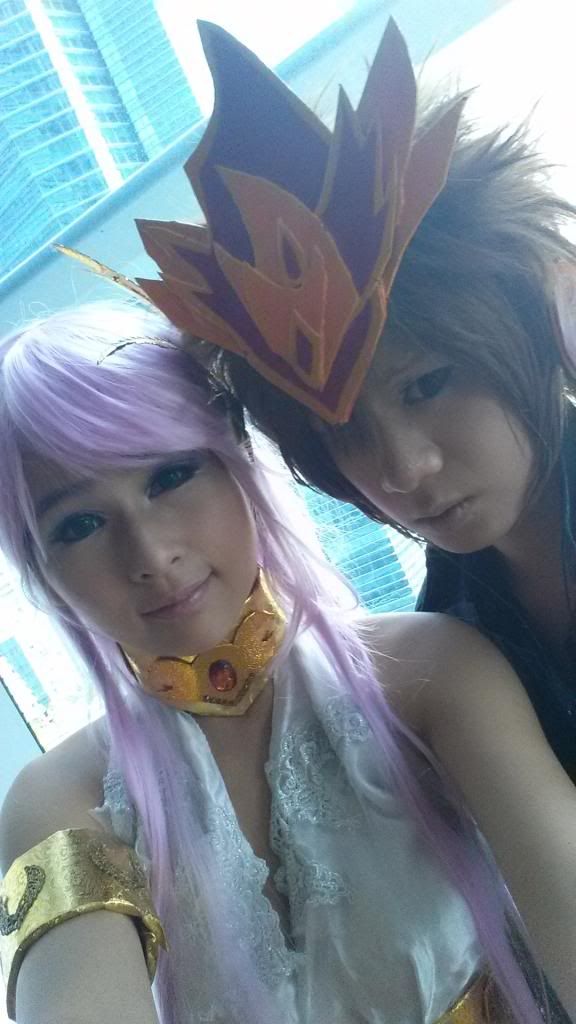 momiji's make up for meiko is sexaaay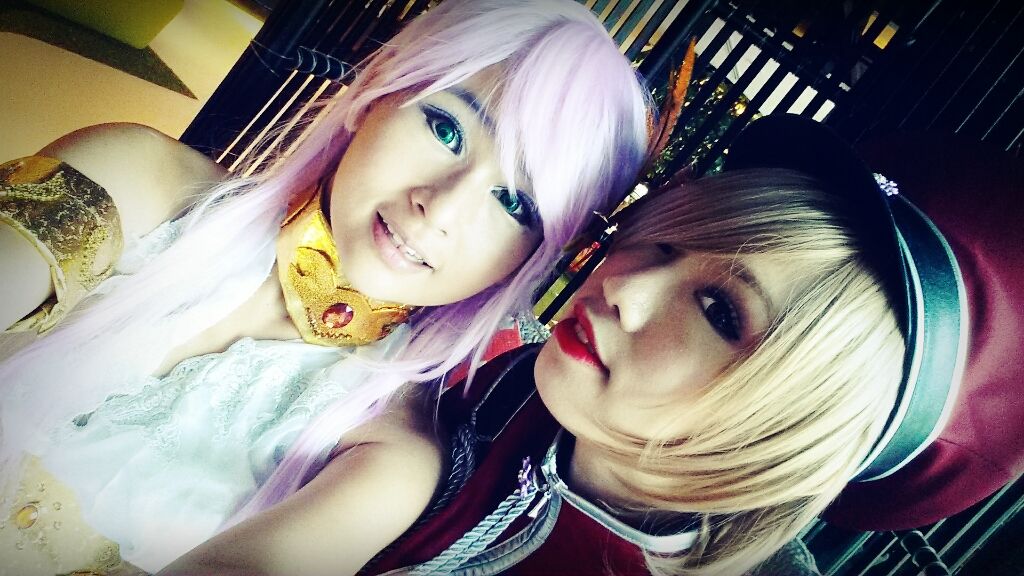 i was doing athena/saori kido froms saint seiya by the way.
also took some pictures around the area. gotta make use of a potential photoshoot location you see... i love my shot for momiji!