11th feb, thu
today was a little more interesting cos we decided to go for a swim!
borrowed trunks from my bro cos 00 didn't bring any.
we took a bus then lrt to sengkang swimming complex. the entry was only a dollar for each person. however the largest slides (in the first pic here) were down. what a bummer!!!!!!!!!!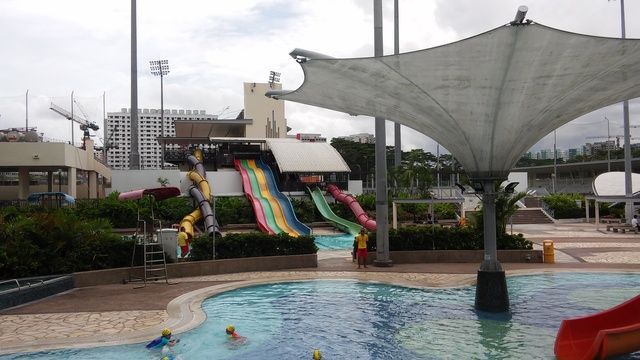 it was still pretty fun nevertheless. we thought it was gonna rain big time as the sky was cloudy all the way, and it sort of drizzled a little on our way over. thank goodness the weather 'constipated'. after swimming, we went to look for dinner. almost ate this mac DIY burger. umm, maybe not for $31.99. hahah.
along the way to the bus stop, we saw a cute little burgeoning mushroom!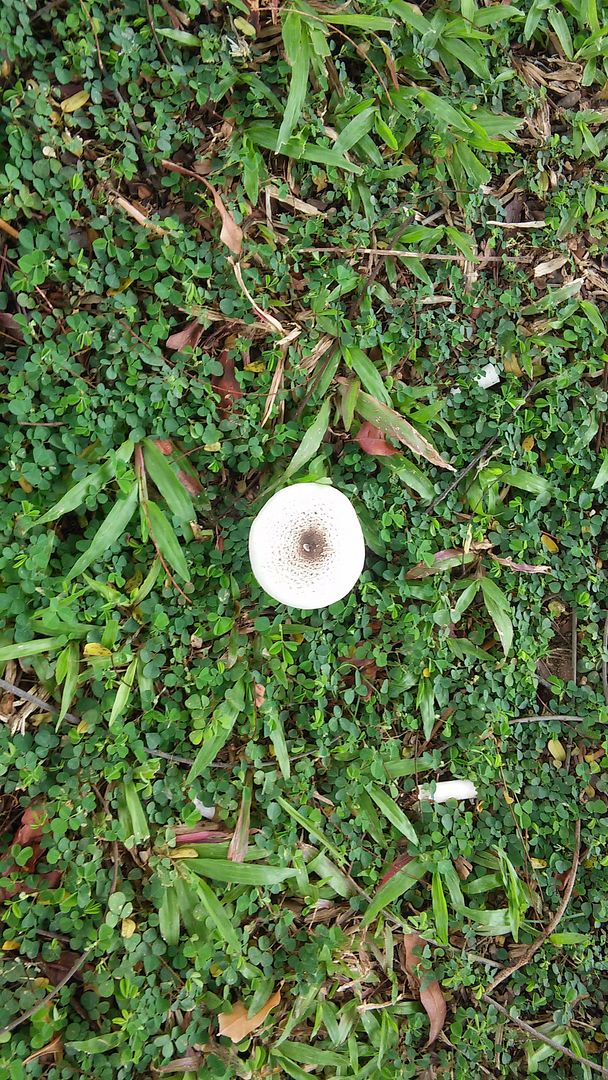 took lrt to selegie mall. however selegie mall didn't really have much to offer so we ended up with pizza hut's cny pizza.
we then walked over to the bus stop for almost 30mins, where 00 complained like mad cos he was tired and hurting from the water slides. think he slid the wrong way and knocked his back. oh well. he still continued with his game back home though. =_=
12th feb, fri
yayyy last day of WFH! went over to jurong point to meet dad for dinner at putien. we shopped a little of the mall, and ended up at kfc cafe for salted caramel frappe before we had dinner. almost lost my hp cos i left it at the restaurant, but some kind soul called my dad and asked him to pick it up. i didn't even realise i had lost it. wahhh.... but thank you very much!!!! whoever you are!! my phone had no battery at all, i didn't even know how he/she managed to contact my dad. what a mystery.... (no, we didn't make reservations at putien using my dad's contact either).
13th feb, sat
aaaaaaaaaaaaaaand as usual, our sat is spent in the most boring way possible. games in between movies, and a little of prop-making. watched barely lethal and ate korean maggie mee (bul-nak).
14th feb, sun
this is the first v-day i'm spending with 00! we went out for brunch at bugis as i wanted to collect my pay from colosseum and caught onto SIFU. the service was incredibly slow, there was only 1 old lady serving everybody. the young ones looked like they were idling or just standing around. woah. food was so-so. the salted egg dumpling wasn't as bad as it looks, but only the contents and not the skin were nice.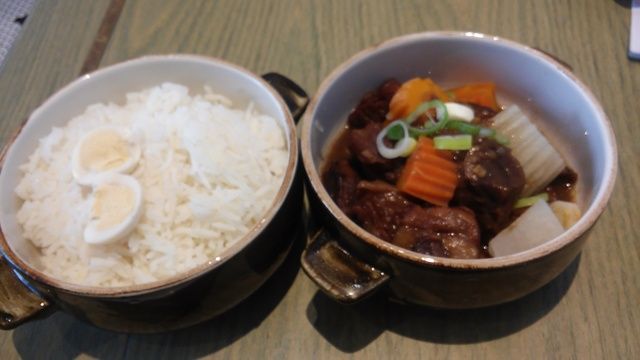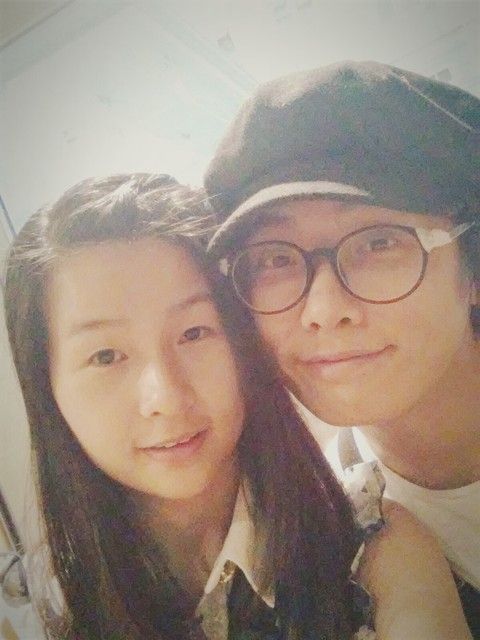 walked over to the new national museum after that. foreigners need to pay for entry so 00 didn't much felt like hanging around for long. met an old hc classmate there too, wowww! she says that entries are free for singaporeans. they only check the tickets (which is a sticker) in the inner areas.
last stop was at funan. 00 likes IT places so funan seems to be the best since Sim Lim was closed. drank this disgusting celery+avocado+apple+kiwi drink, which just tasted like celery+water. ughhh. we had our dinner at city hall's poulet before we went home. wheeee.
15th feb, mon
and whaddya know, time to go. 00 changed his ticket last minute and there was just 1 nice empty spot for him on monday. sent him off at changi before i went to work around 10am. haiz. bye bye T___T