i'm gonna do like a super short blog entry for the 10 days while 00 was in singapore, because there was just really nothing much we did!!!!
4th Feb, thu
so he touched down at night but i was late to the airport cos i thought he would take a while to check in. poor guy waited for almost an hour =_= we had dinner at fish and co, then went back home. discovered that stopping at selegie camp actually makes my whole bus trip shorter by 30mins than taking 858 all the way from causeway. darn.
5th feb, fri
i had to go to work, and he didn't want to stay home since my mom/bro was gonna be around, so he followed me out. we had starbucks for breakfast. so while waiting, he sat at a bus-stop for almost the whole day, and we had lunch at redhill market. yikes. it was raining, the weather was so terrible, yet he had to wait the whole day at a bus-stop cos there was no cafes nearby. bleah.
we did yusheng at home with my sis/her hubby/mom/bro, before my mom leaves for her kaohsiung trip the next day.
6th feb, sat
so.... we did a home breakfast with macha toast from the leftover corn bread i ate at work. cooked this new instant mee jjamppong that 00 brought from korea, which was all the craze at the moment. spent the whole day at home working on props. i was working on my adekan fish and he was supposed to be drawing the templates for his commissions. got out to buy some tools nearby in the noon, then went home. he wanted to have pepper lunch but i lured him out in shorts and he just refused to walk to the mall in shorts. zzz. at night we got out to causeway to get some sushi and do some grocery shopping. we decided to download some games to play and installed a psp emulator and some random korean app games. i got hooked on dragon striker. this is where our game adventure begins..................
7th feb, sun
had nissin black pepper cup noodles, mashed potato we bought the day before and beef curry from korea for brunch. we kind spent the whole day on gaming, and i incidentally chanced upon dragon blaze as a recommended game while downloading striker on my tab. 00 joined in and created 2 accounts for striker at first. we played our game while watching Joseon Magician (boring, although graphics were pretty) and Good Dino (boring as well). after that we went for dinner at this jaychou themed restaurant selling taiwanese food, then shopped around at the new shopping mall with my sis/bro. had salted caramel milkshake and forcefully bought short berms and a new tee for 00 to wear. he looks like he's always perspiring in jeans and i couldn't take it. singapore weather leh!
8th feb, mon
happy CNY!!! had toast for breakfast again to get rid of the final few pieces! made scrambled eggs as well with curry sauce.
apparently i could WFH, as my nice boss has suggested so i could wake up at 9am and just dive into my laptop. wheeeeee~~~ the whole day was spent at home. wanted to get out for pepper lunch but it was gonna be closed till after wed. poor 00....... oops. had the new choco almond frap at coffee bean, then packed some sushi home. he really liked those!
back home, we watched this avengers x disney movie where disney heroines are dressed in avengers style. it was horrible - both the acting and the shooting. don't know how i managed to watch the whole thing but well, we were on our games at the same time.
9th feb, tue
after my half day of work, we went over to jurong east to get dinner. half of the mall was opened, so it wasn't so bad. after touring all the restaurants we settled for Griddy, this place that specializes in salted egg, tucked away in a corner of the basement. i swear they only filled half the pot with mushroom soup. the dessert was awesommeeeee salted egg drizzles over the ice-cream waffle!!
not very cheap, paid almost $40 for these 4 items.
walked around at JE and spotted this big selfie machine.
the functions are limited but at least it's still something......hahah. and there we go!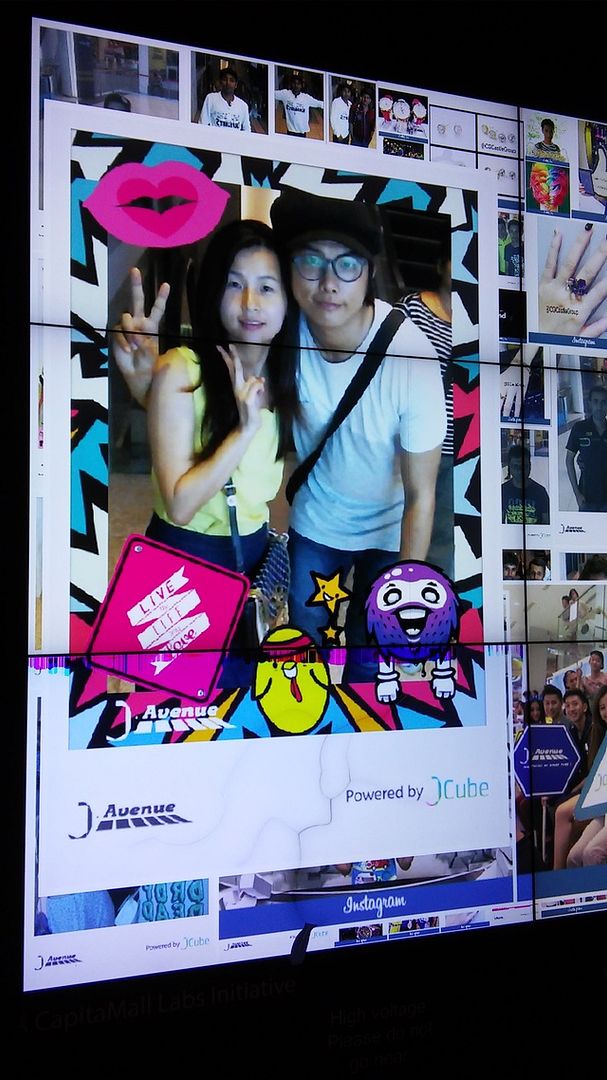 published! can you find us?
and the rest of the night was dedicated to dragon striker/blaze. 00 joined in as well for blaze eventually. we had like 5phones/tabs running concurrently. woah......
10th feb, wed
after my half day again, the whole day was literally just blaze and striker. bleahs. we went out to JE again because i wanted to have the brunch set at Paul's.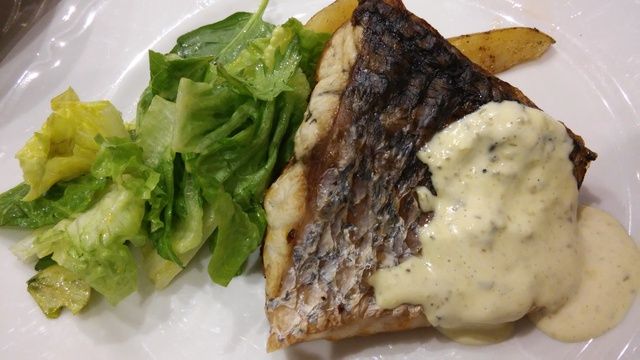 you can choose only from 2 sets with different starters and mains as the above. both comes with dessert and snapple drink. at about 15+ per person, it's not so bad! too bad the bread pudding ran out and we have to eat choco cake in the end. bleahs.