i bought the light blue cloth but i realised it was TOO light so at least i was able to use it at the back side. so i guess my blue leftover satin from gwendolyn works better here.
the tacking process was tedious because i had to fold the blue satin first, tacked it then fold the light blue ones, untack and retacking along the way. then i had to add an extra flap for the light blue ones cos i've underestimated (again). even with the extra cloth, i've cut it JUST right so it was nearly impossible to fold in and tack.
now i know why there should be sooo many tacks in a box.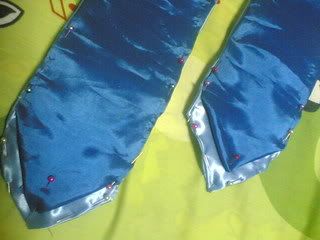 the finished product
somehow the color lightens on a closer view.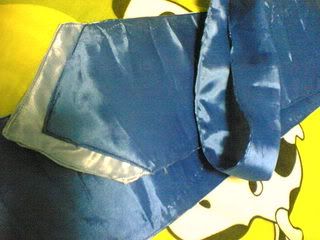 the back looks so good. sighs. i wish it was the front.