i bought myself a new handphone (sony ericsson w705)! for office use of course. so i went to do a double pouch for my existing samsung phone and the new sony one because i think i'll be carrying the both of them around everywhere now since i love both of them lots lots. >.<
and yeah it's the spur of the moment creation with leftover black cloth, so don't mind the plain design and outlook. beta stage. and i did it in like 20 mins.
stuffed my sis nokia phone with the sony one (it's hiding! but it's using my crystal strap)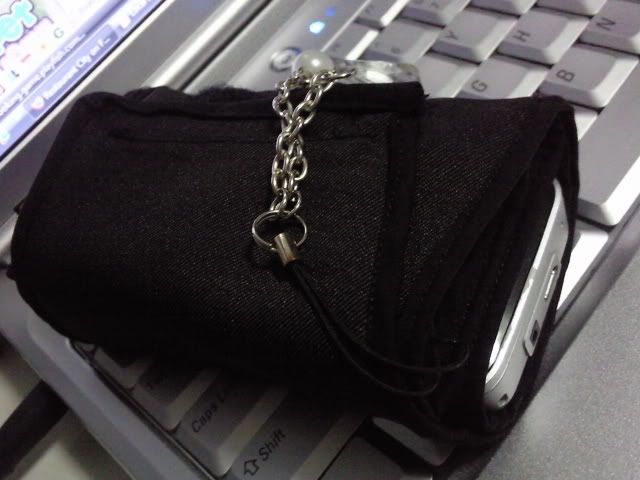 2-in-1 pouch! wheehee! AND NO, i WON'T lose my phone for god's sake. i'll stuff it in my bra if needed. NOOOOOOO don't curse me! touch wood!!!