uhhh so did i just finish it?
well, the embroidery part, at least. gahh. this satin is STILL not suitable for embroidery. plus it rips ever so easily. oh well, that's what you get for RM2/m. lols.
so after another hour or so of machine stitching...
and i hate working with gold threads cos it breaks so easily and i don't know what to do about it. but i love it when it's stitched on. zzz.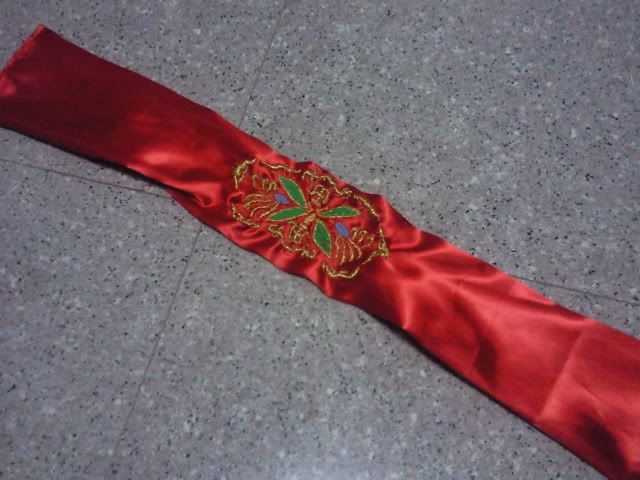 sewing machine rocks.
also finished the leg warmers :D this time the elastic bands look awesome, because i used zig-zag stitch instead of the --- one.
oh... need to buy the ropes for it!
and gonggil's back
the bow is also ready, with the 3 colored streamers behind. can't really see in this screenshot but yes there's supposed to be 3 colors. it's a bit too long though.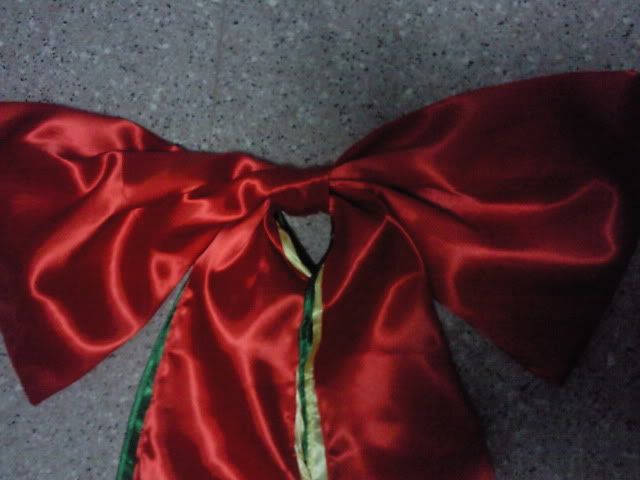 .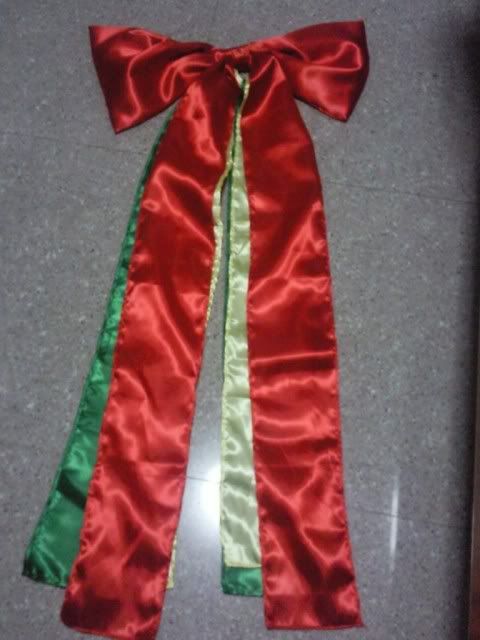 now i have to repair the inner sleeves, the oversized red coat (i really hate it), hooks on the inner top and work on the shoes.