redid my undertaker chain belt as well! previously only used a standard fancy template pendant. since i have the picture now i redid it so it's more accurate.
omg! i think my silver glue and the patterns behind looks damn nice. too bad i have to overspray them T_T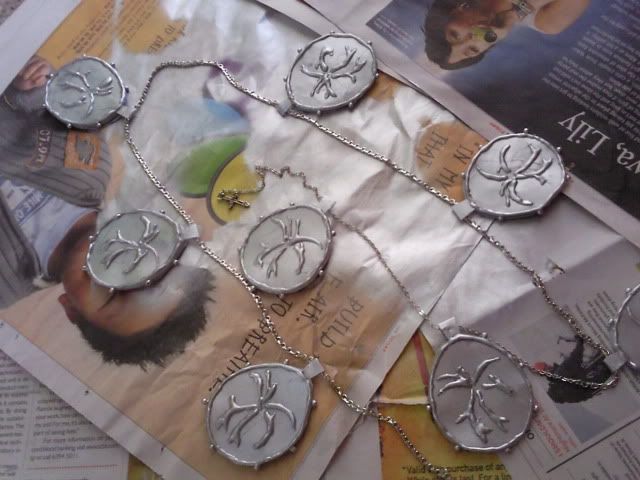 sort of fixed the robe's sleeves as well so it's not so twirly.