i was so addicted to petshop of horrors, i downloaded this manga online app so i can read it on the go. thank goodness they have the manga inside!!! if you're interested you can read them
here
i love the local team who did petshop of horrors and i'm so glad and honored i'm joining them!!! i remember when i saw wsakura at afa/soy in her phoenix costume and i was like 'what series is that!!!!' i love all ancient looking costumes and hers was a mixture of traditional chinese and jap. then i saw the rest of the team during soy (roy's singing bird... thai chicken omg)... and on DA and it was just wwwwwwwwwhoooa. check out their DA, just search for petshop of horrors and you can be sure to find their awesome pictures.
i like their blinging principle and 'build on your creativity if you don't see it in the manga!' because manga comes in b&w, it is difficult to get the correct colors and all the pictures from all angles, so you really have to expand them on your own. wheee
hopefully i can do a blinging good job too and not disappoint hime~!!
so here's the character i'm doing and the captures from the manga, you can read the chapter
here
: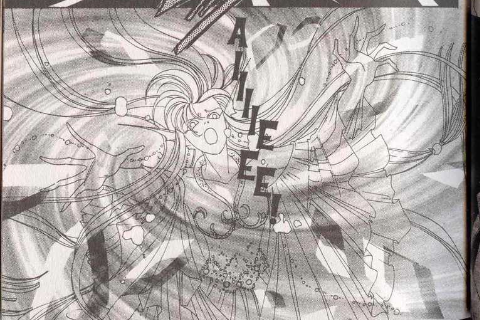 and yes mellow is a tropical fish (i can't see her legs though =.=) who lives in a... *spoilers* oops. T___T