and i took to starting my kyoko too. at least i kinda learn how to do those scrunch backs (use elastic string for bobbin and normal thread for the top part and sew). not very hard. used like 2m for the inner dress.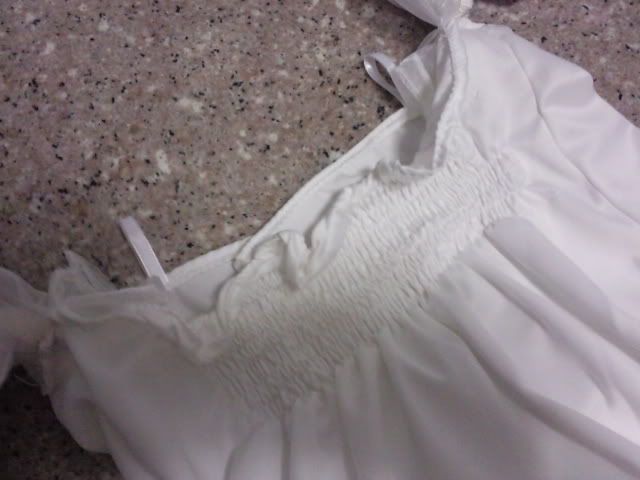 the top part needs to be fixed though.
tried to sew the sleeves like 5 times. and i might sew it again because right now it keeps slipping off my shoulders. and i forgot to include the long sleeve at the beginning, so had to detach and resew.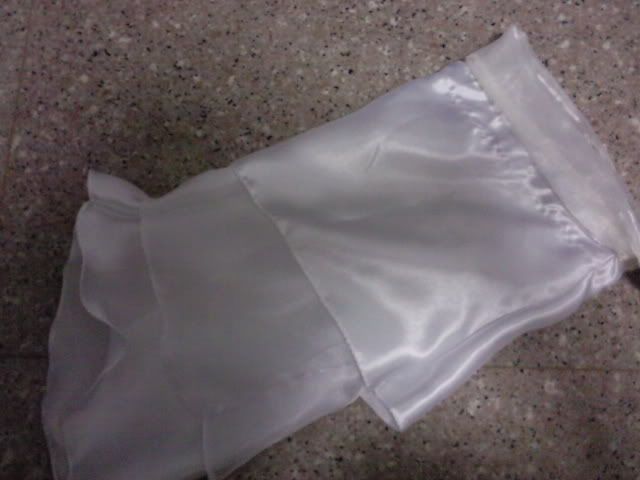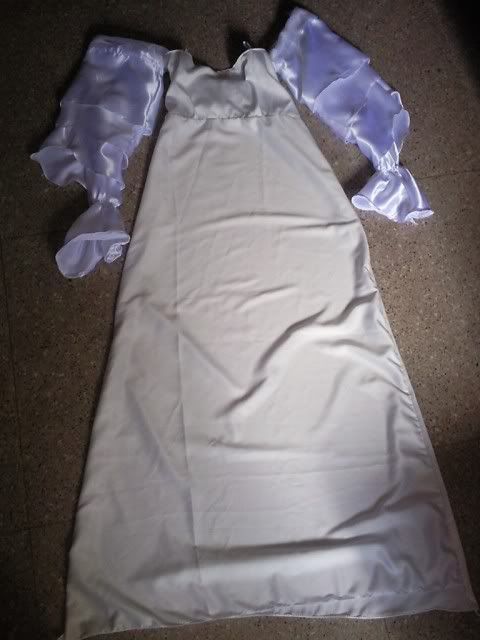 (ah yes i used scrunchy for the sleeves too! whee!) i'm glad i got to use all the leftover cloth i cut wrongly for the skirt as my sleeves. got about 5m of white satin altogether for the sleeves and outer dress.
here's the outer dress. had to buy extra cloth for the cascading part for this one. think i cut it like 4 times before i got it right. even know it still looks weird. maybe satin is not the right material.