aye yes i'm not sure why i decide to blog on a sunday. but i'm probably too bored and i need a rest from watching fushigi yuugi. and i'm angry because the author freaking killed one of the suzaku seven. yeah.. i know it was forewarned in the ending trailer... and in the title as well, but you know. even harutoki carried on for 4 series without anyone of the hachiyous being killed! it's devastating. sighhs. not to mention an entire family got killed off just some episodes ago. i can't stand the blows. gahhh.
so here's the kyoko progress for today.
i managed to dismantle the sleeve parts, cut the top sleeve a little shorter and attached some more chiffon to make the cross strapped thing.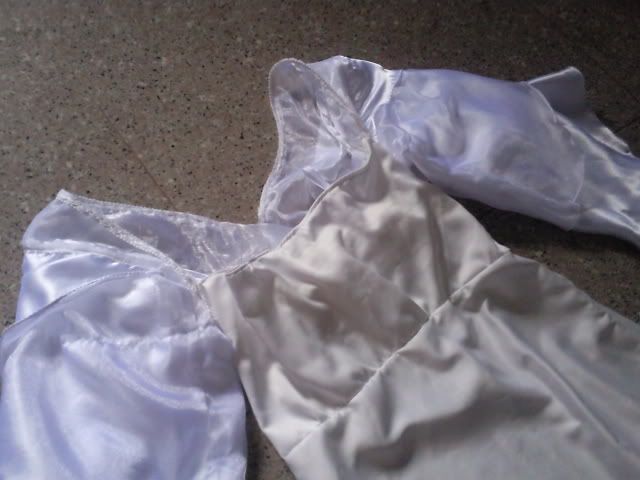 the lace details is also moved to the edge instead of underneath the chiffon like before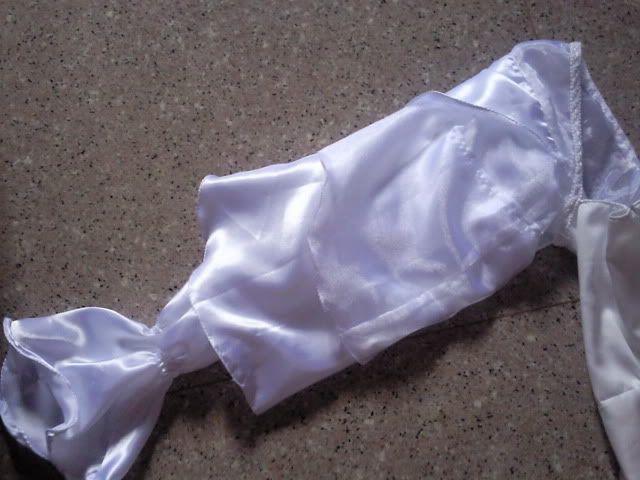 and the back looks cross strapped now.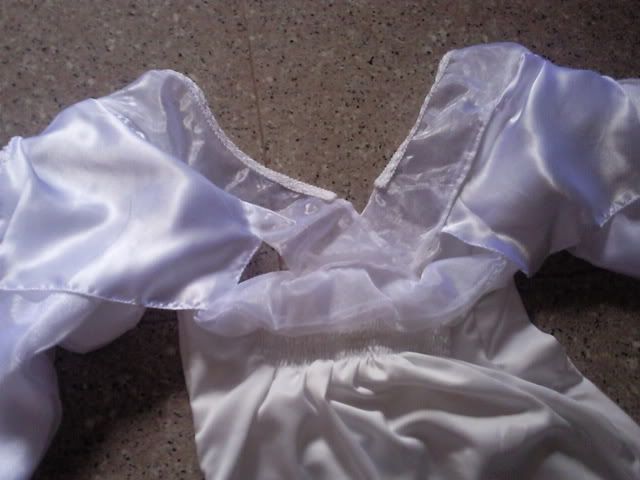 at least the sleeves don't fall off my shoulders as easily as before. and i think the back can be worn as the front. lols.