Day 11 (25th July 2011) - Tsukijishijo, Odaiba, Tokyo tower
Woke up around 8 to prepare for the fish market. Couldn't go to the auction as the website says it's closed to tourists to ensure smooth operation due to the earthquake. Oh well, more sleep for me, yay! 8D
Walked around for a while to look for sushi and it seems we found the most popular sushi here (judging by the queue, >5m long maybe). Since She is such a fan of queuing, we took turns to wait and walk around. It was about 9+am when we reached and the market was actually already cleared so there wasn't much to see.
Found another place that has a queue too selling donburis. Seems nice too! Too bad I can't really picture myself queuing for both and eating at both if not were gonna have to waste the whole day here (;´Д`A we waited for about 3 hours before it was finally our turn. here's the 2 recommended stalls there anyway!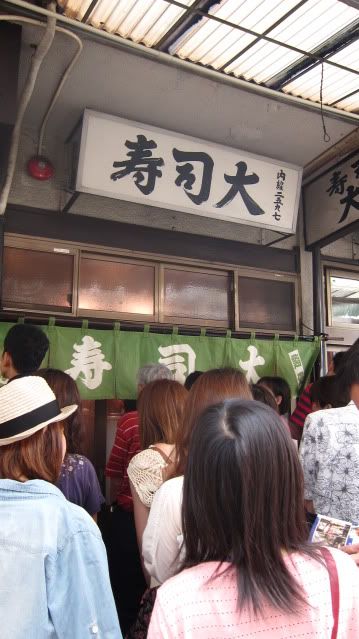 Food was great xD but the rice seems to break up easily. Nevertheless the fish was fresh but I still felt we queued way too long. Oh well.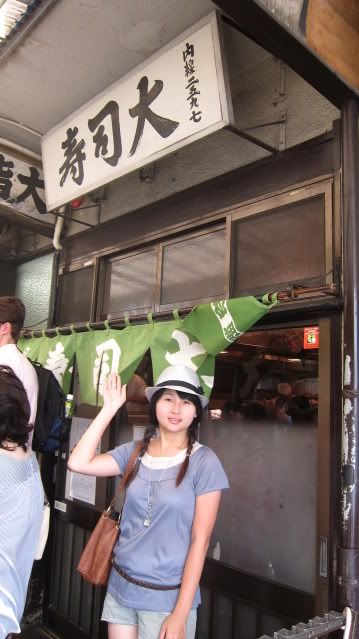 only 2 sets to choose from
Let the sashimis roll...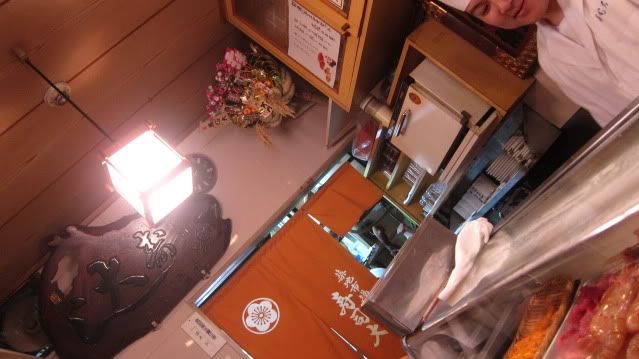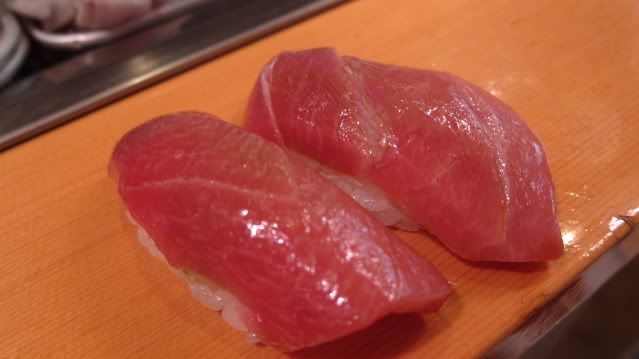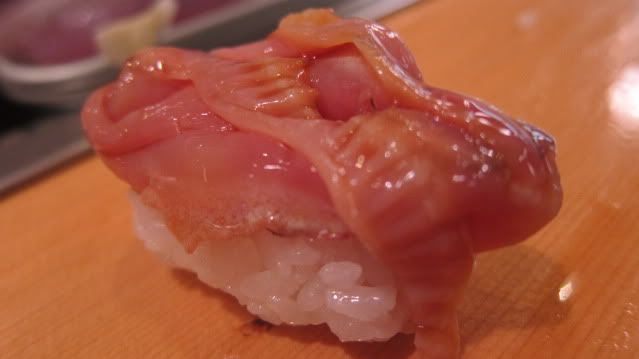 i like this braided thing, so cute
tamago - service!
and the menu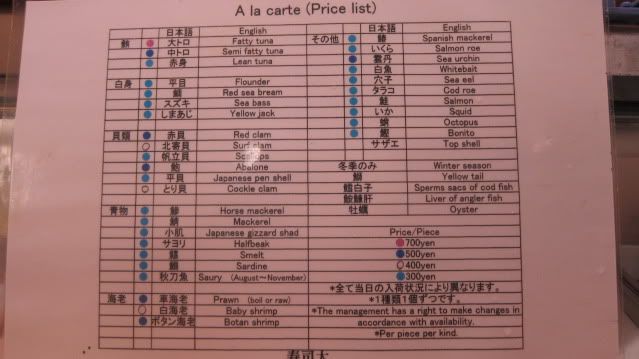 Next stop was Odaiba. Bought the free pass for the Yurokamome line at 800 yen and headed for Daiba station. Walked around Aqua City and Deck. There's a travelex currency exchange here so She went to exchange some US money for the next 2 days. There's some new Edo museum built here featuring perspectives and dimensions but we didn't go. Think it's another 1k yen of entrance.
jump festa mini exhibition was also happening too, yay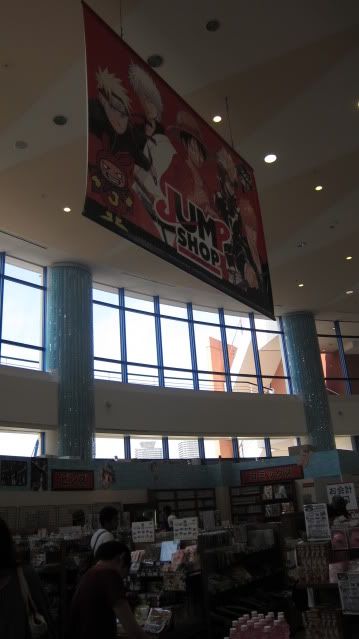 ever wondered how elizabeth's legs are like...??
looks like a scary house!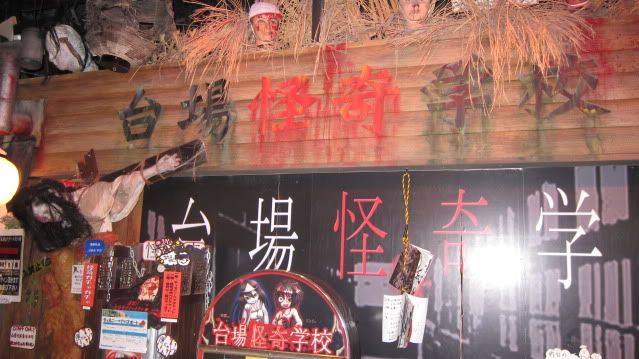 ok, time for some snacking...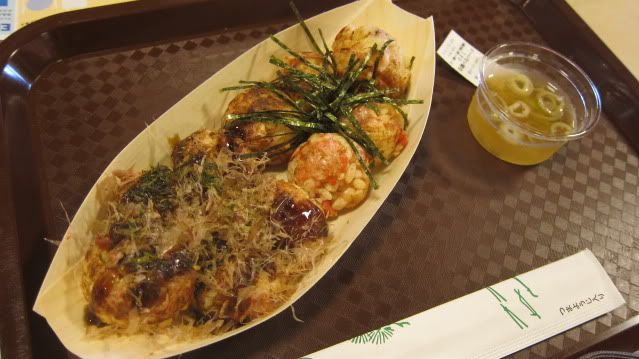 We then went over to Fuji TV building and was just in for the Sazahi mascot anime thing, but ended up sleeping for 20 mins as the seats were too comfortable. There was a mini Meiji fair going on as well.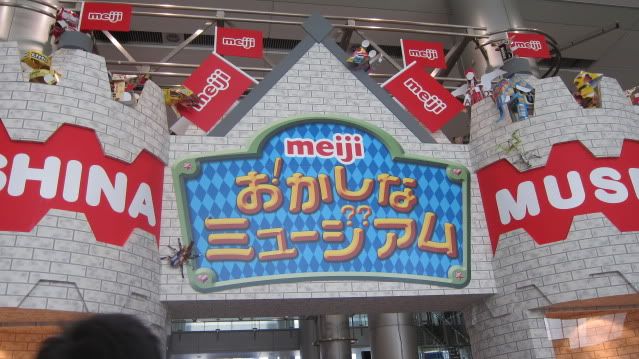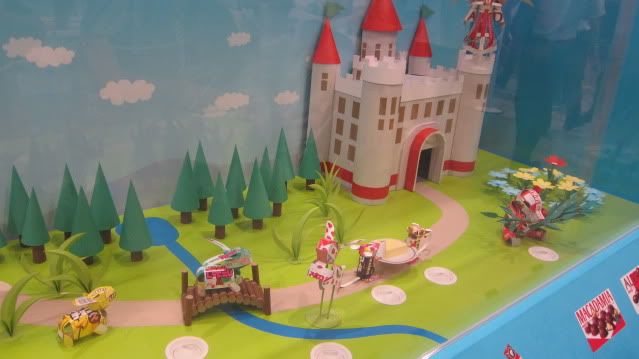 hana kimi!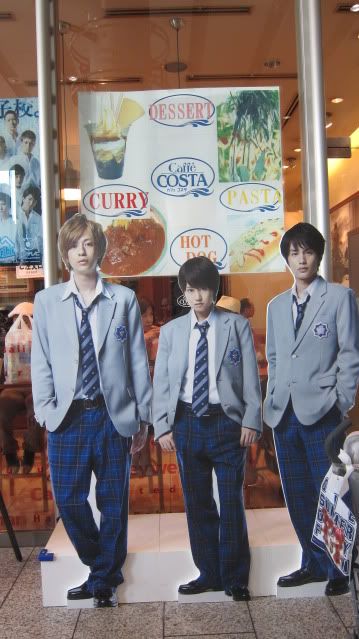 Up on the 7th floor, it seems you could get a passport for 1500yen for some United Nations of Odaiba activity. Didn't want to waste $ like Namja the last time so only bought the pass to the observation tower for 500 yen.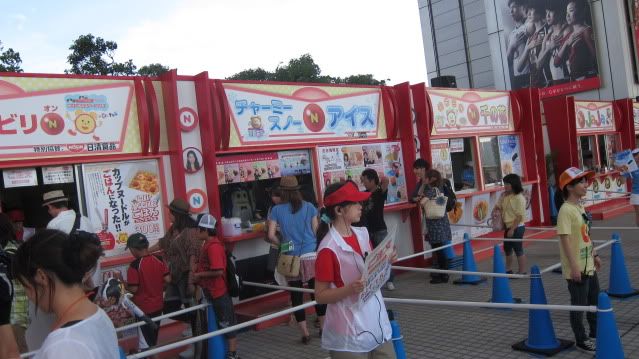 looks er xin...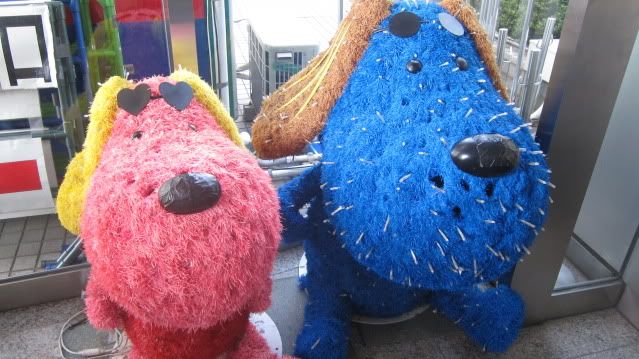 Observation tower is as always, a huge bore and waste of money after some oohs and ahhs over the typical scenic view.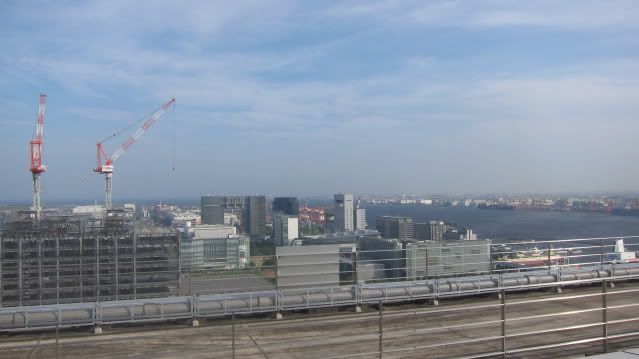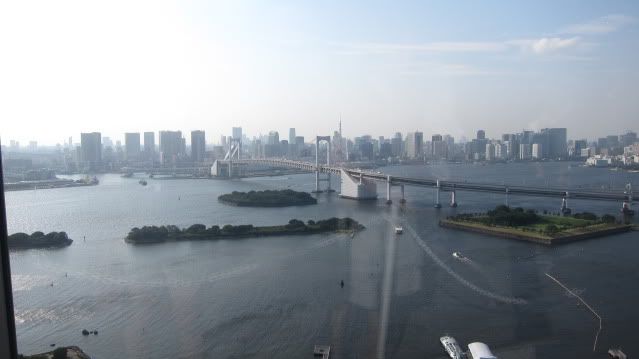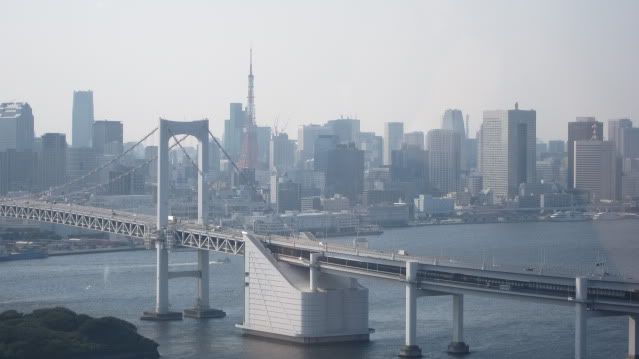 nissin breaktime! this is the first ever instant mee in the world.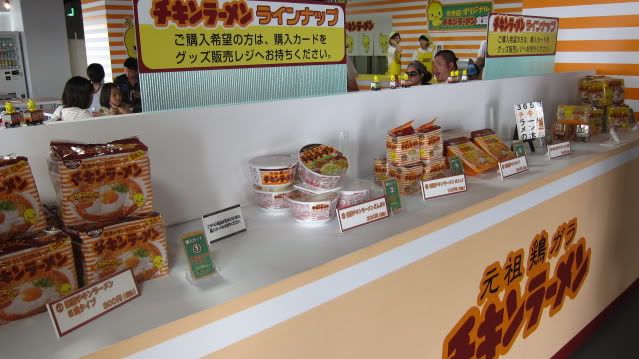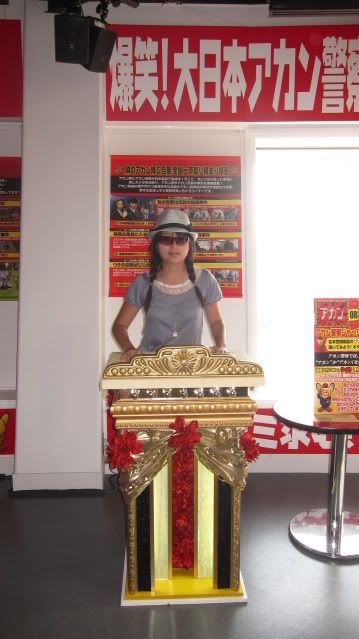 and they can so make so many things out of it...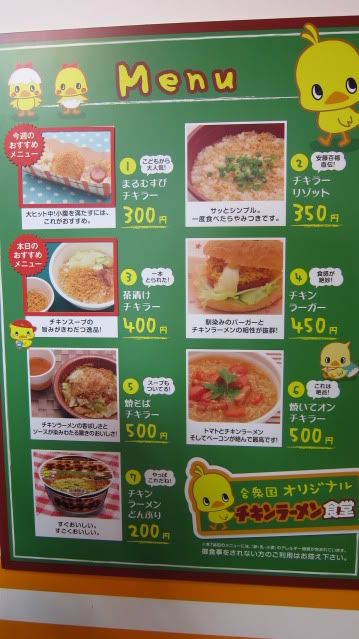 recipe book on their table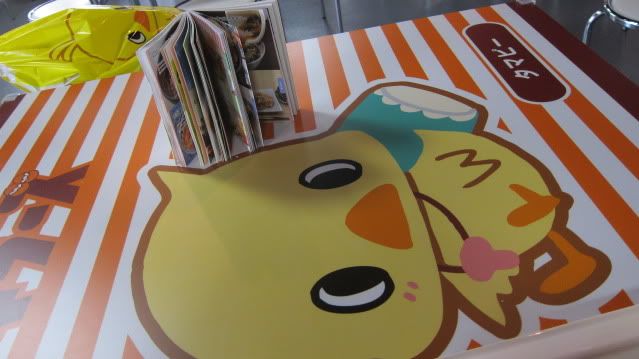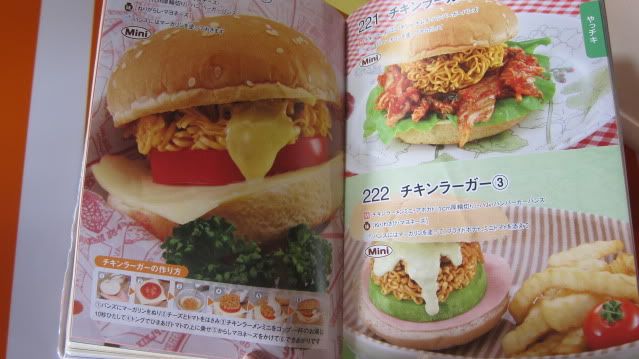 ate their mee burger, not bad
random stuff on the way down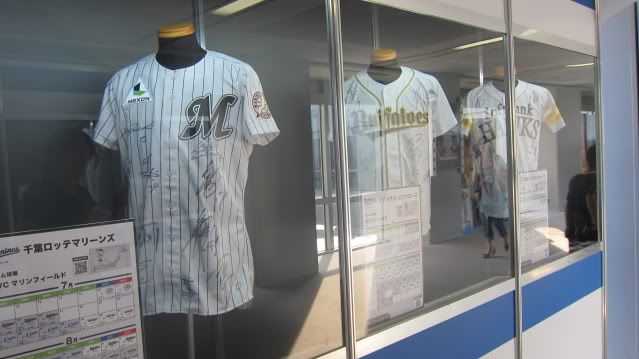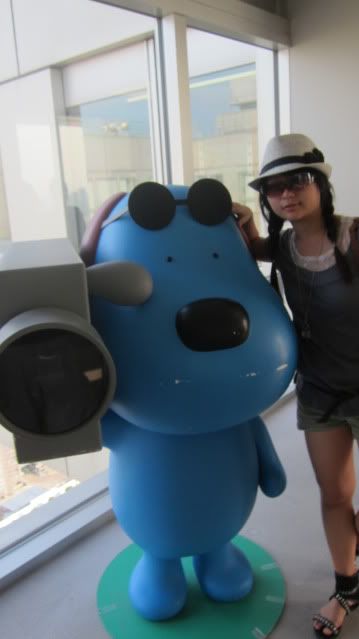 Stopped by an Asahi TV exhibition on the way down. Wonder if the Smap Smap thing is a real cafe.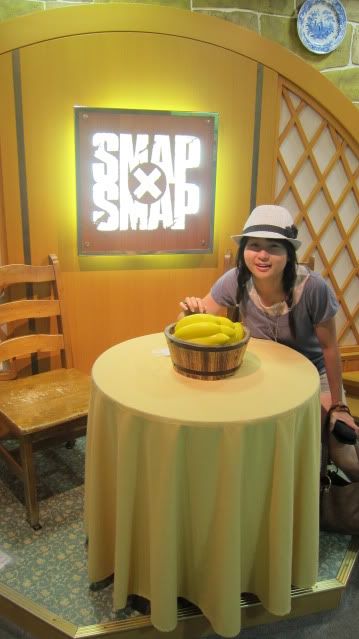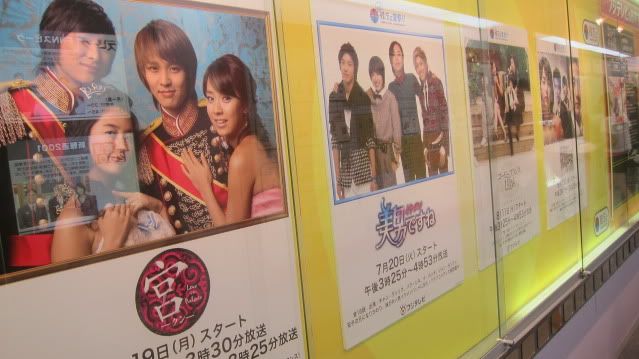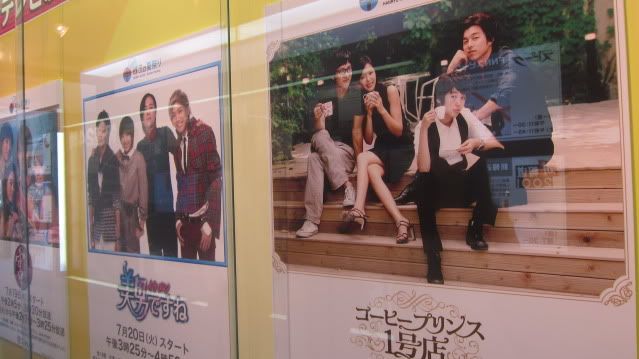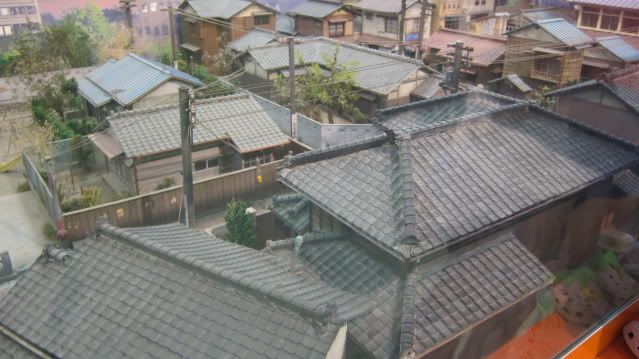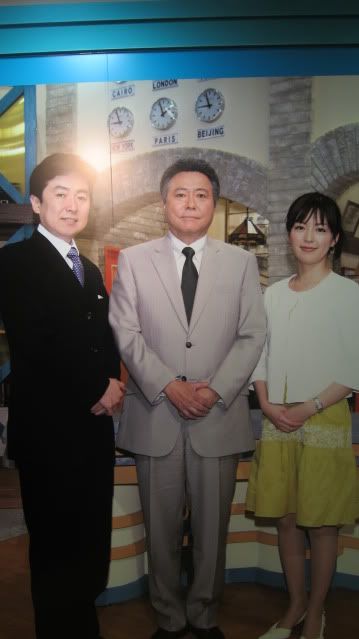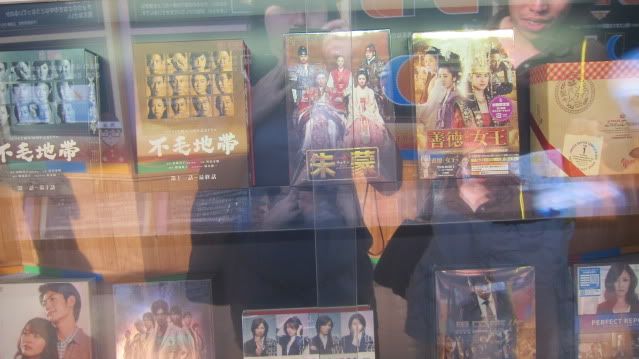 took the train again, and passed by some large scale fair. didn't go though...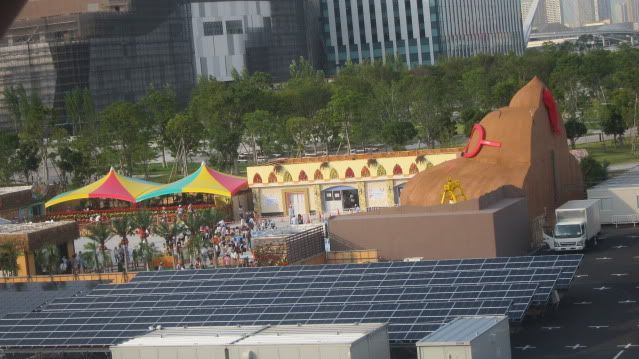 About 4-5 stops away is the Tokyo Big Sight, but only an Underground Sewage exhibit was going on, so we isn't step further. Opposite the building is Tokyo's Fashion Town building but 80% of the shops seems to have moved out! There was nothing at the West wing hall as well. Got cheated by the building's name.
Just one stop down is the Aomi 青海 station where Venus Fort and Palette Town is at . Walked around for a while, taking in the Venice-type of buildings, after which we exited back to Aqua City. (it was actually just across the road, haha)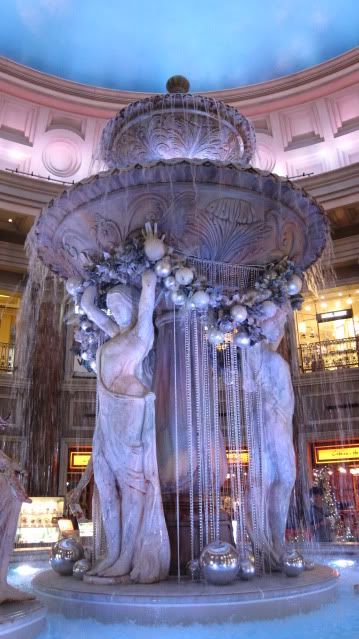 love these little accessories thingy but they are so ex..>!
Went up to find the Sky Tree exhibit but turns out it was just another souvenir shop. There's so many of them around even before the tower is opened... Gosh! =.=
Shopped for some Odaiba souvenirs and had dinner at the food court downstairs, bibimbap and subway, before leaving.
The night view was nice so I was able to snap some statue of liberty shots. The Tokyo tower at the background was pathetically small though.
Since it was still early in the night (815pm), I brought She to the Tokyo Tower. Ww stopped at Hamamatsucho station and too a 15 min walk over. One of the convenience store sold Tokyo Tower tickets at 60 yen off each ticket but the cashier said we might not be able to make it as it closes at 930pm so i didn't buy the tickets.
Turns out we managed to make it there at 9pm but since the tickets were so expensive (840yen), I decided not to enter. Also, I think I'd rather go up with my best friend, family or lover for my first time up. Already wasted too many first time entrance on She. Grrr.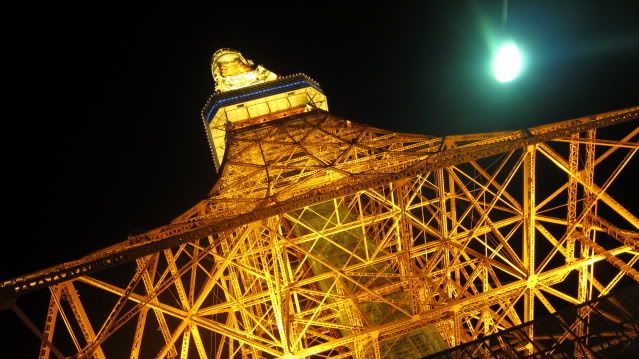 Dint know that there's actually quite a lot of things inside Tokyo Tower, such as the wax museum, many souvenir shops, an amusement park etc, 4-5 floors of entertainment areas.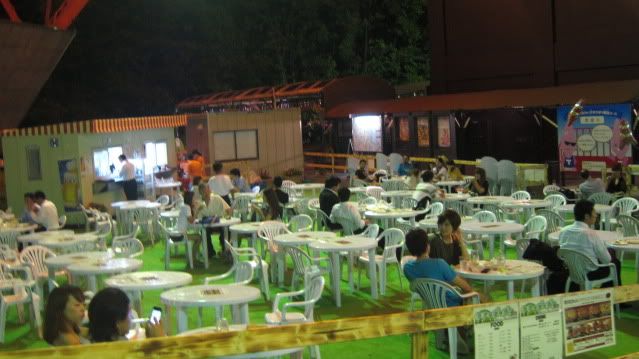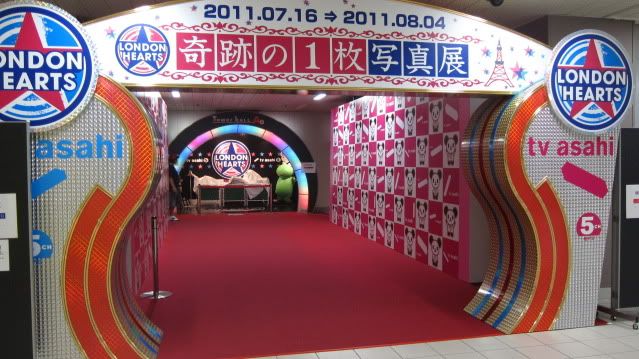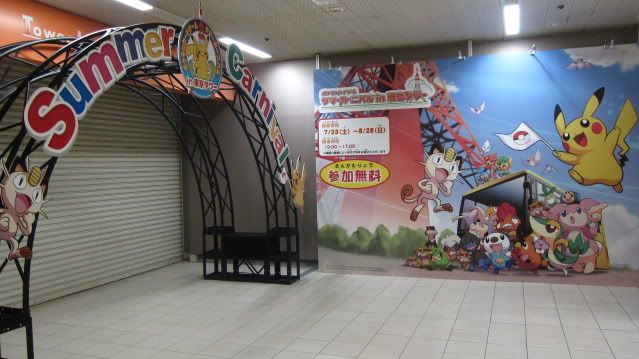 And according to She the view should be better in the day to see all the landmarks properly, as the night view is basically all dark. Will come earlier next time! We left via Kamiyacho station, which was really a 10 min walk (maybe Tokyo people walk faster, that's why it's 5mins), and went back for the day. My feet is aching like mad. Seems the stupid foot patch I bought isn't that great after all - imagine walking on those foot reflexology stones the whole day... Ugh (~_~;) at least the ride tomorrow will be looooong and i can rest plenty.