eeks ok i'm randomly jumping in the dates. but i so forgot to blog about AFA. did daiya from jojo lion with tkh, ghim, kurumi and lukai on the first day. lukai kept going missing, so i only have the rest of the team members here. heh.
ah ok didn't expect i'll be cos-ing a pink fluffy bear so i think a lot of people were pretty shocked >.< hope it was a good thing. bleahs. it's supposed to be sexy bear not a cute bear anyway, but i think sexy is just so not me! wahahahah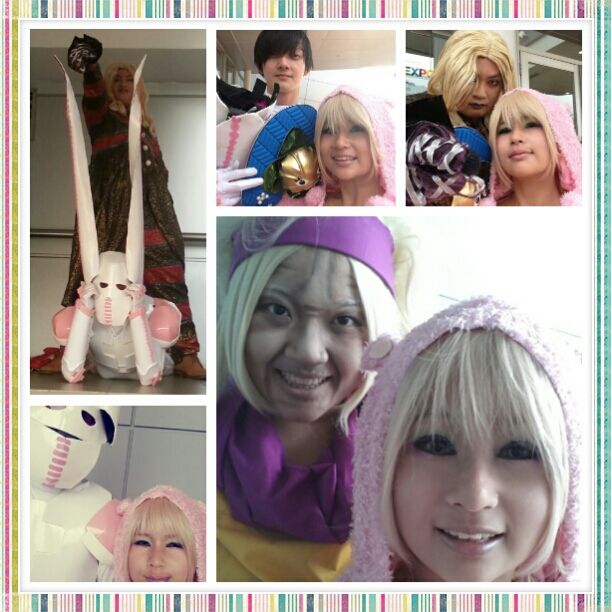 and then there's all the filipinos who visited. so glad to see you guys again! it was really crazy trying to entertain everyone and i think i sort of fail big time at that kind of thing, so it was good that my poor laogong had to take charge. T_T
so um, sorry for the poor hospitality =_= but i'm sure you guys enjoyed yourself anyway! hope you guys come again next time!!