and on monday, it was vivian's wedding. this is my sister's best friend since the secondary school years. since we know each other from primary school too, i became one of her bridesmaid. hehe.
it's my first time being a bridesmaid too! we had a couple of meetings before the actual big day to settle some schedules and stuff and it's really not simple work. i followed my sis around and contributed by making the wrist flowers for the sisters.
so then we woke up around 445am to start preparing. i've been too lazy to pack the day before so i needed to get everything ready by 515 - pack, eat breakfast, basic make-up etc. AND I DID IT. in ultra fast speed record time.
we then went over to vivi's house to catch her still in her pajamas. and i went to change in our sister's dress. the rest were already done 'cept my sister, yiting and me. but it's ok, i just need another half an hour to tie my dress and finish the rest of my make up. and i'm done!
we went about preparing all the foodies for the gatecrash. the bittergourd juice was really awful x_x (that green thing in the blender) for the bitter part. there was also chilli paste + wasabi on a nacho chip for the spicy part, then lemon + lime for the sour part and lastly milo + condensed milk + sugar for the sweet part. ughh.
we did post-it, dance and eating games and we ran a bit late on schedule. honestly the brothers were all so tall and big in size that if they decide to barrage their way through there would be no way for us to block =_= so thankfully the groom was able to sort of control them. ahah.
after gatecrashing, we went over to punggol park for a short shoot. and i mean short! the camera man + videographer finished the whole shoot in half an hour!!!!
never been to punggol park but it's a pretty neat place!
so pretty!!!! really a perfect match.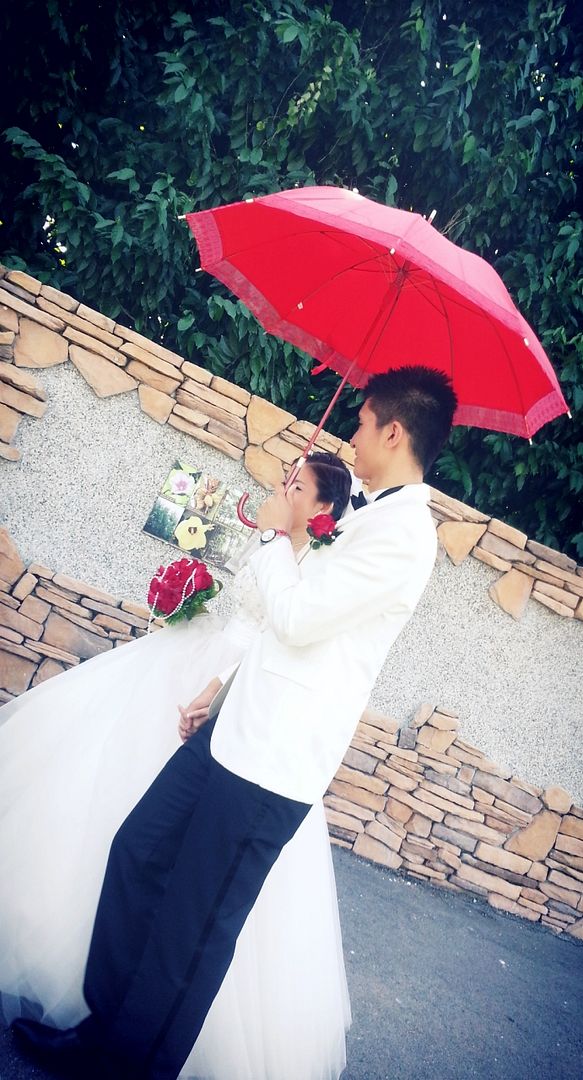 and then the band of brothers and sisters
they needed a pretty pen to sign the marriage certificate and this was what was bought. so fancy please.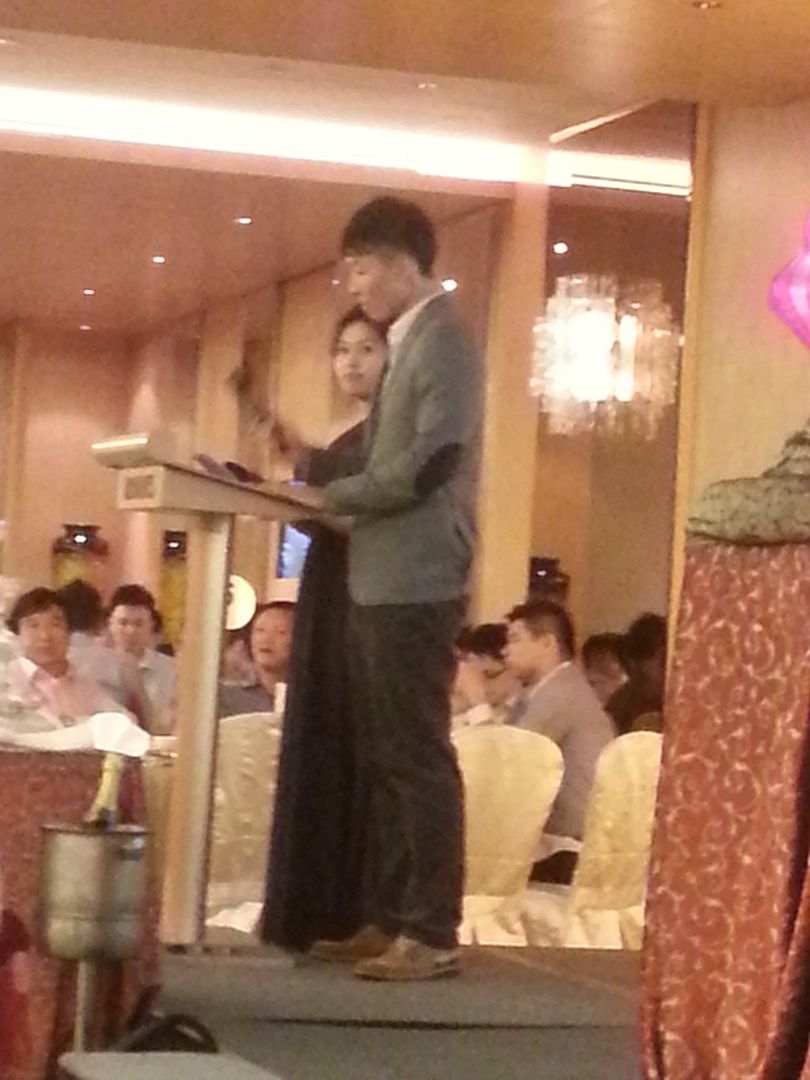 and then i only took pictures of the appetizer and my fish maw soup that tastes like shark's fin. ahhh no more shark's fin nowadays but i can settle with anything that tastes like one!
i like that the photog printed all the photos they helped us take that night. nice!!! and this is our table of people, with the primary school and poly friends of vivian.