Today was pretty lazy, we woke up and went to the German café nearby for brunch. Wonder who will ever be able to remember the long name of the cafe...
It was not too bad but service was awfully slow even though I hit the service button for at least 300 times. They also served the wrong dessert. Zzz. Food wasn't so bad, but not awfully fantastic.
There wasn't much people there too. However, the interior decorations were pretty and exotic, and there's a mini German market for German food. Not too bad, but I wonder how long it'll be able to sustain.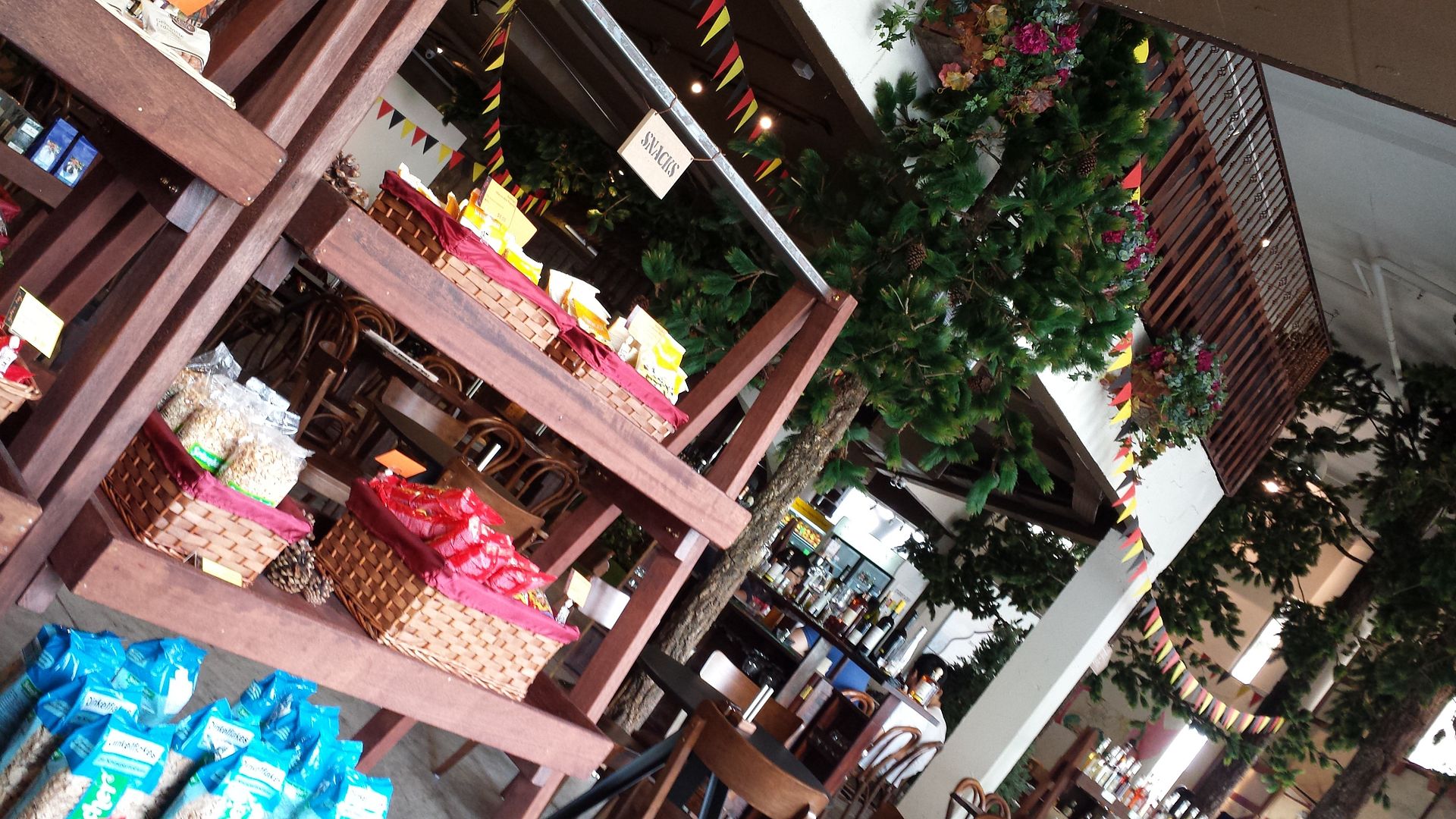 We also went to the nearby Art Friend to get some materials for the prop. Ended up making the prop for the day after that… T_T
Oh we also frantically searched around for an internet place cos 00 needed a station where his strange device for his online test could work and my laptop was just not installed with the right things. Made me realize that we don't really have a lot of lan shops around..!