helping mira to paint some lotus, on her costume! was doing this while 00 works on shingeki during the period he was here. there wasn't a lot of references that i could find/was given, so i had to sort of 'think up' the parts on the skirt.
the paint didn't work so well, so i told mira to get felt/velvet instead for the patterns. i had to paint a few layers and it still looked transparent.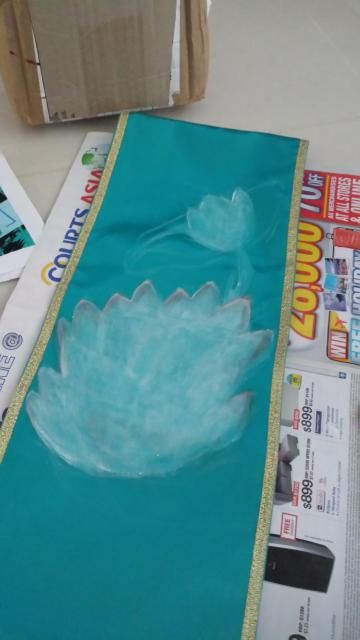 felt is much better!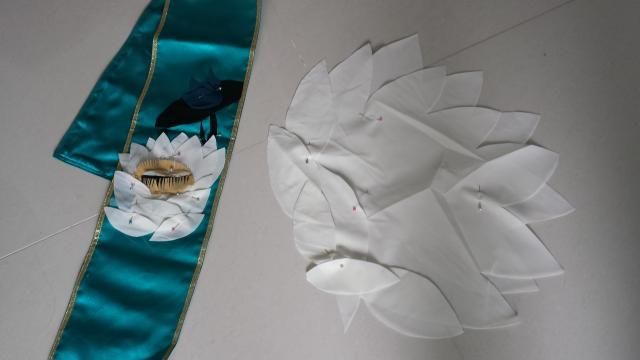 and i only need to glue on those pieces.
then added on the paint for the pinkish parts and also for some petal shading.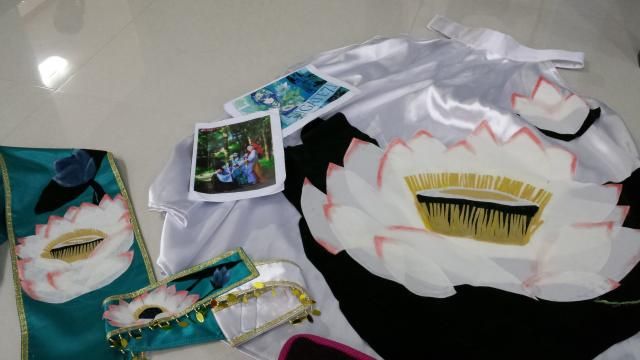 finished them at the hotel value balestier, where i added on the outlines. but perhaps it wasn't needed after all...?? i also drew one of the parts wrongly. yikes.
but anyway mira looks pretty good in it! you can see the silver outlines of the petals are clearer here on her right shoulder. yippeeee~