i made a mistake on this hotel because i thought the one i was booking for was for 2 person but ended up it was only for 1 person. had a looooooooooong talk with the staff and they finally agreed to let me stay in after some negotiations. sighs. don't know why i'm so blur somethings =_=
anyway Hotel Clover is at Clarke Quay, and it was a pretty nice place with really comfortable beds and their items were all organised and clean.
the next few days was all spent working on props, and we nearly died due to all the indoor spraying.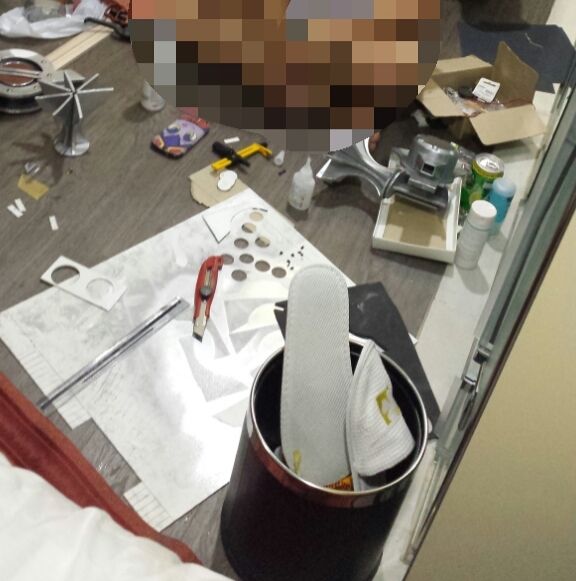 i couldn't really help much because what i made was not up to standard so i could only give moral support and do the little little things. or cut things over and over again till it was perfect. poor 00 had to work day and night on it. then again, he wanted to make this part of his portfolio.
the hotel offered pretty good breakfast (not a buffet one, but still good enough) too.
we would get out occasionally to eat, but there wasn't much sightseeing done since 00 kept saying we were running out of time. we did however ate a nice seafood dinner on the last few days at Jumbo since he was craving crab.
our favourite shark's fin soup, heh.
i like how the pincers meat is so biiiiiggggggg