the next half of the day was back to osaka - namba shopping!
we kinda weaved through the entire area since we didn't know where it starts and where it ends.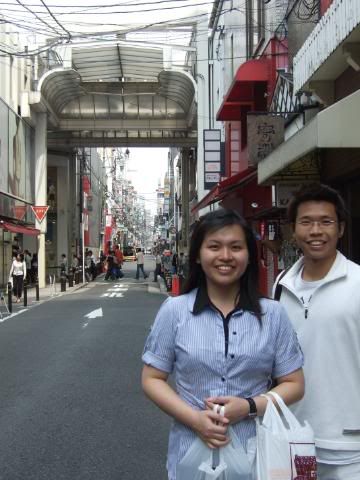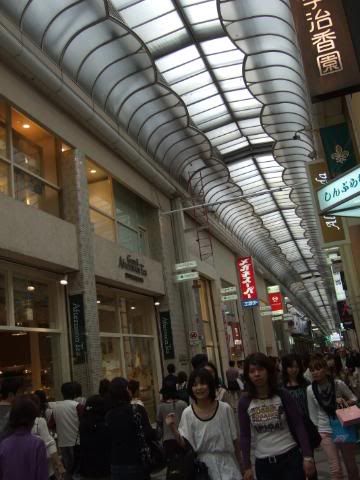 ooh accessorize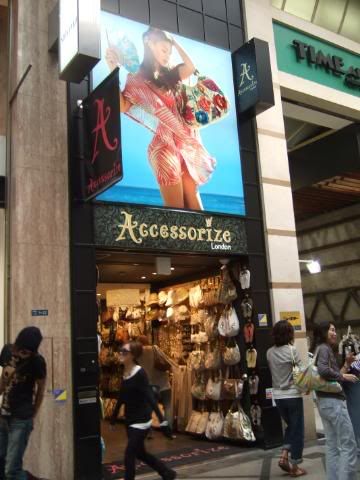 and when we got lost, we can just hop on the nearest subway and go to wherever (since it's free heh).
there's a nipponbashi here and a nihonbashi in tokyo (same kanjis though... wth)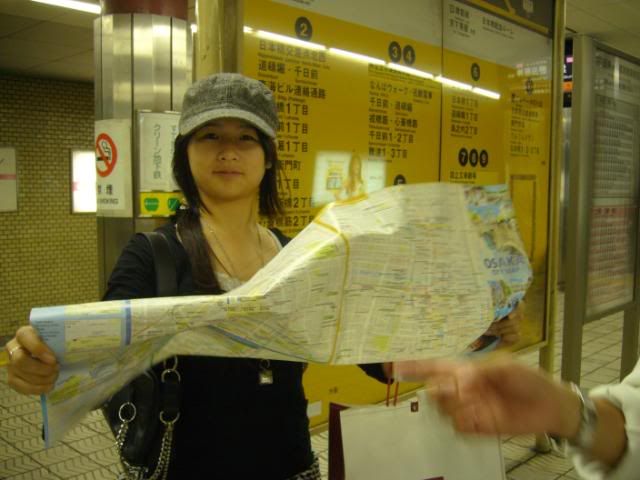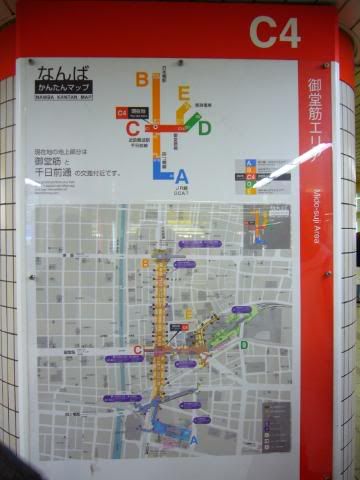 takarakuji (lottery in japan)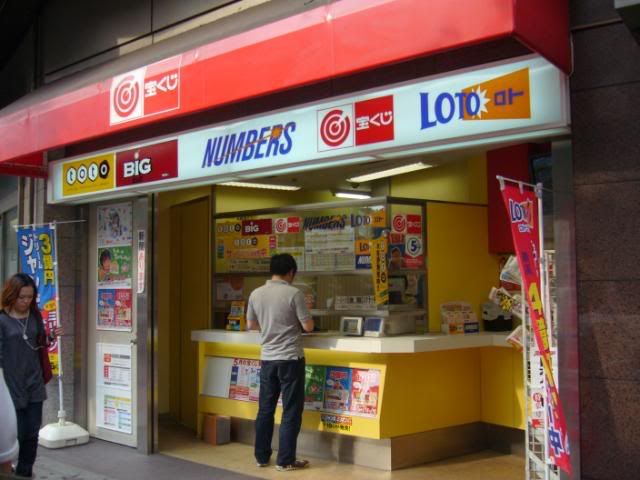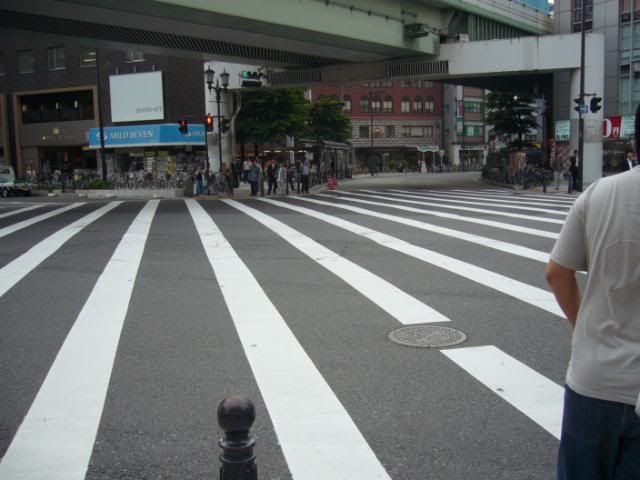 a theatre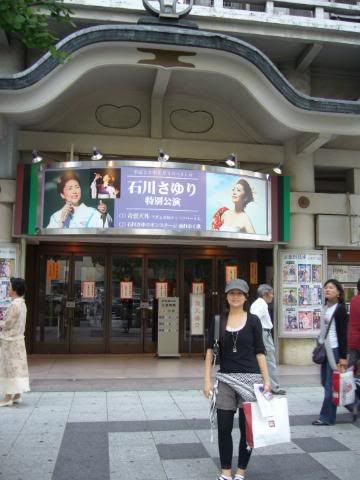 subway sandwich
interesting building. it looks like a ride though
getting free coffee at mac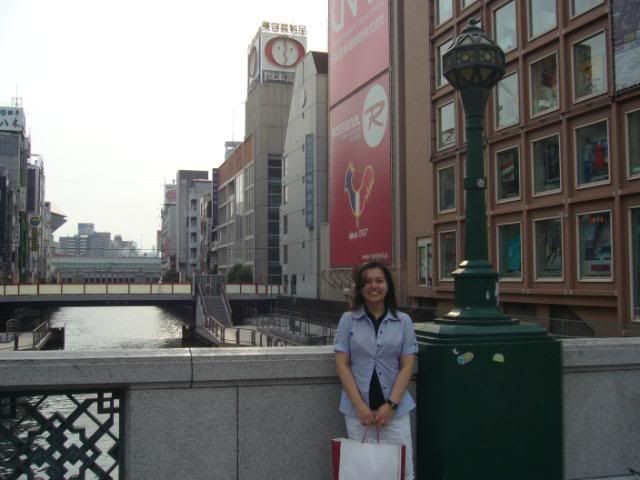 a very pretty kabuki-za (i think?)
[IMG]http://i282.photobucket.com/albums/kk266/peripherals23/Osaka%20230508/1%20Namba/6a2e29f3.jpg[/IMG]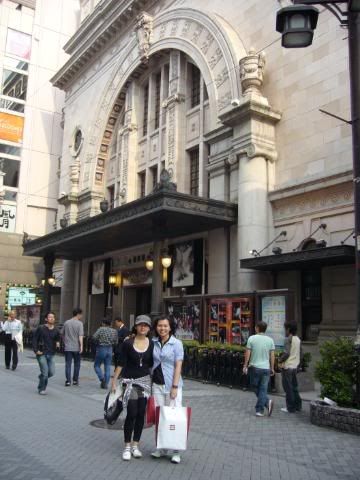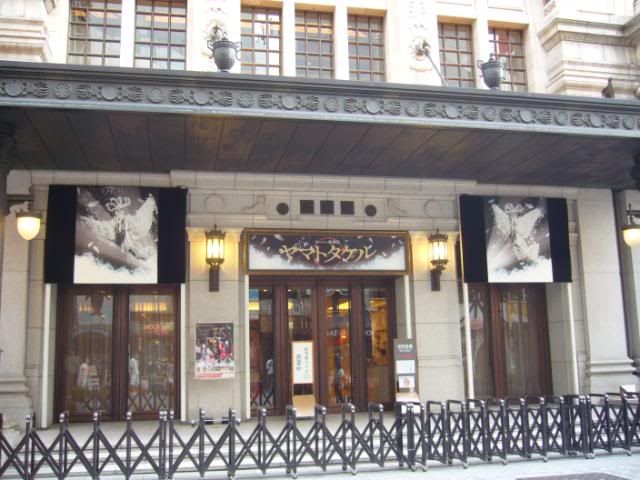 huge tako!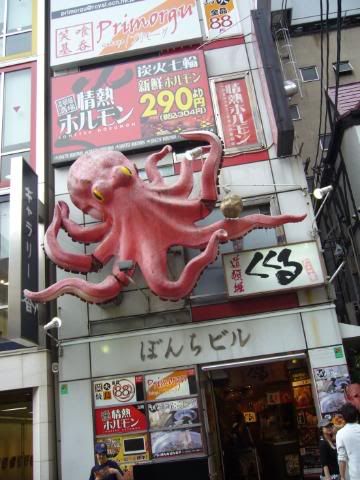 osaka's specialty, takoyaki. the price gets cheaper as you go down the street... this was like one of the more expensive stalls (-_-`)
huge kani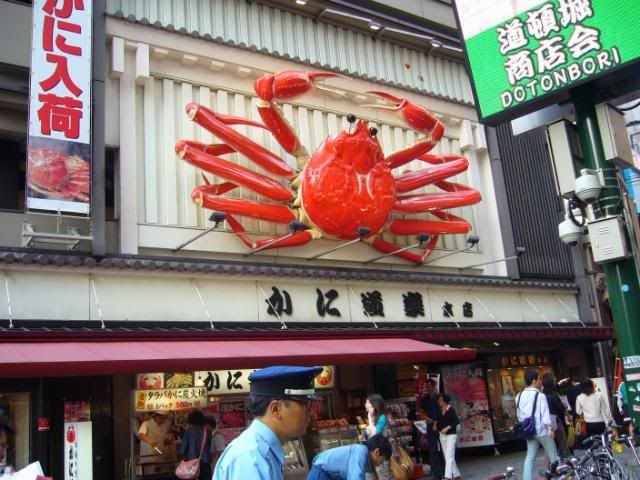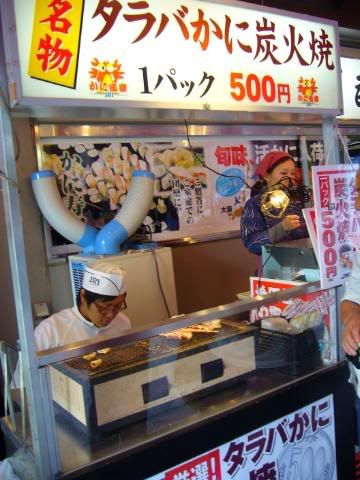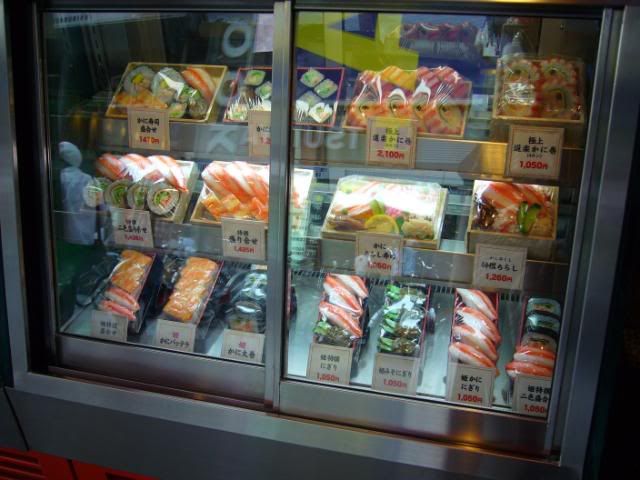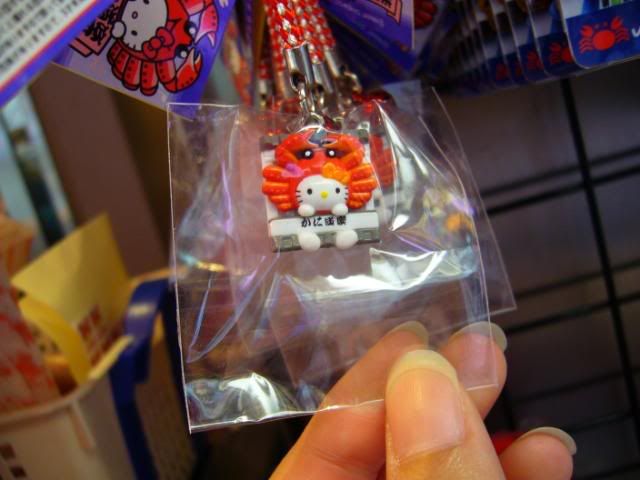 (cheapest) kani stick there heh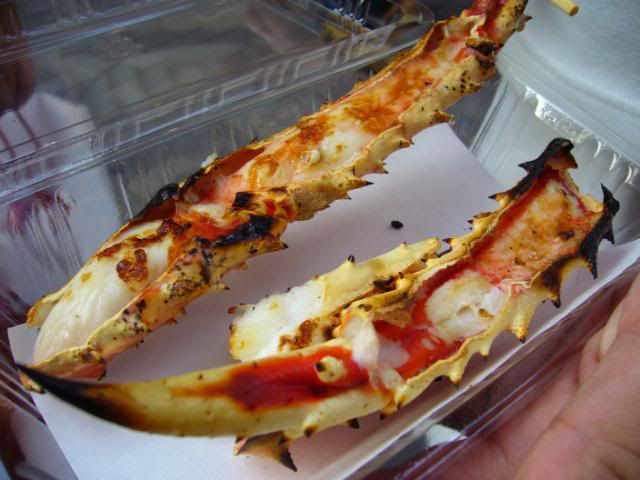 see sonic?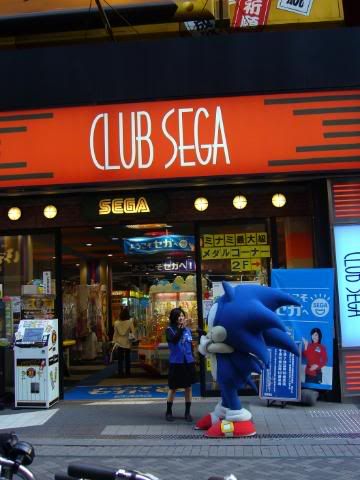 cute signboards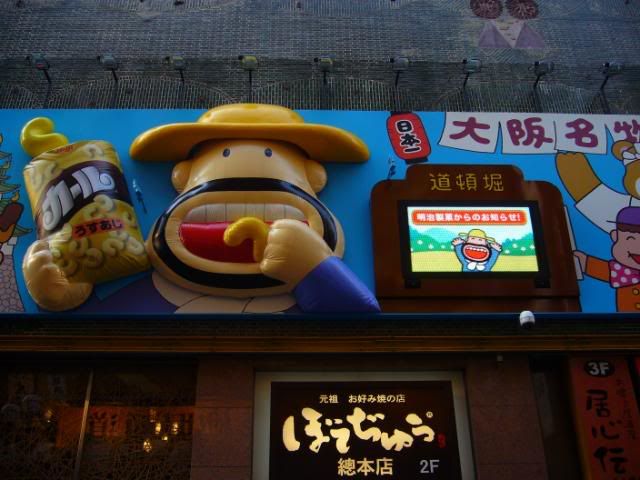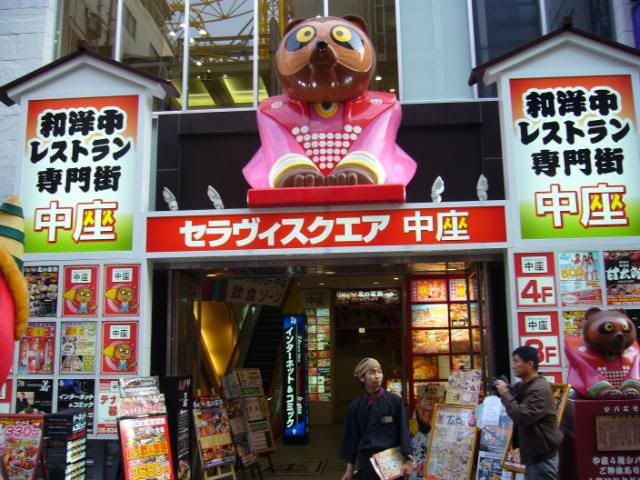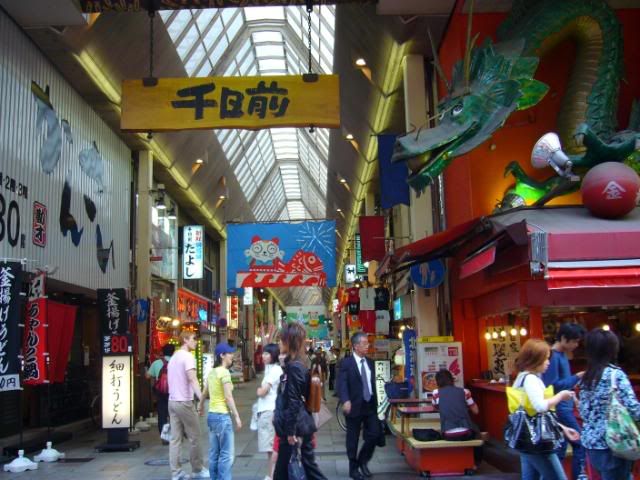 lots of fancy takoyaki and okonomiyaki combination
ate this konomiyaki (another osaka specialty)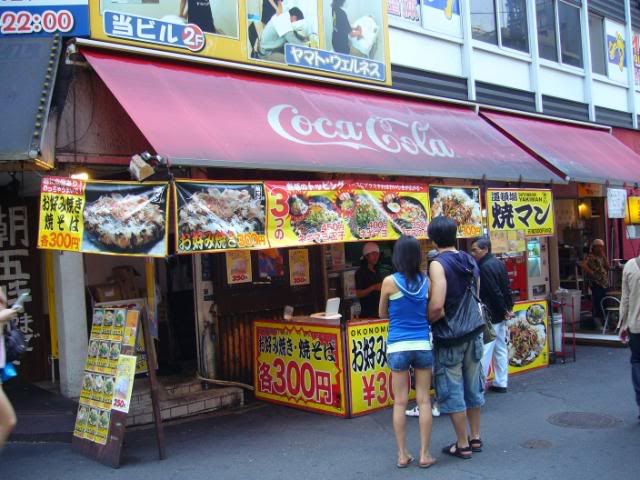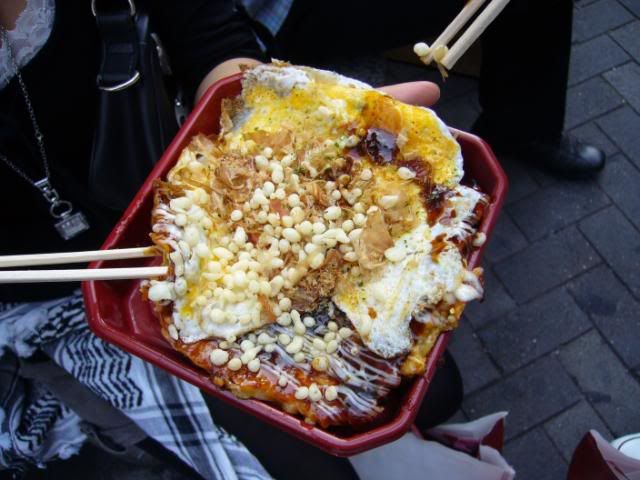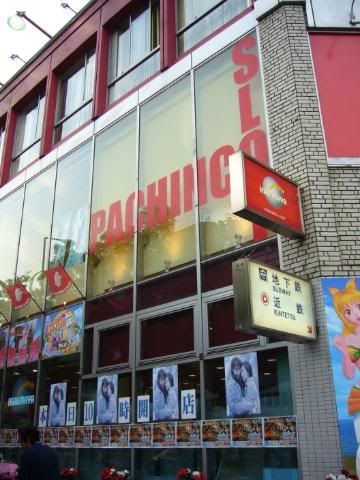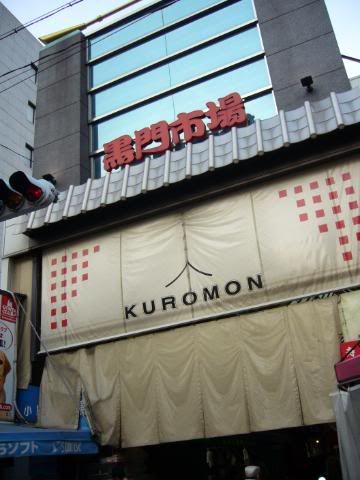 japan's pet shops are full of baby dogs and cats!!
black market
den-den town (like akihabara)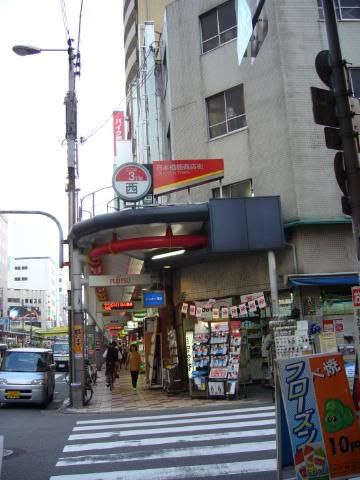 costumes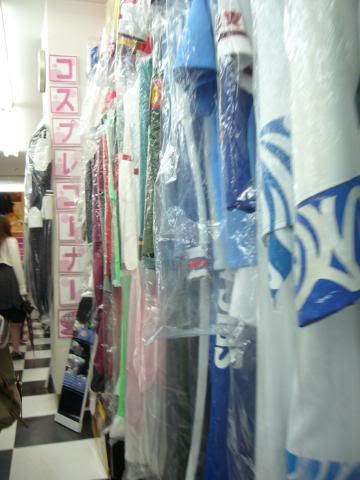 and when we went home later...
seems like f4's pretty popular here. (-_-`)
back at osaka, we finally took a ferris wheel - the one on top of the building!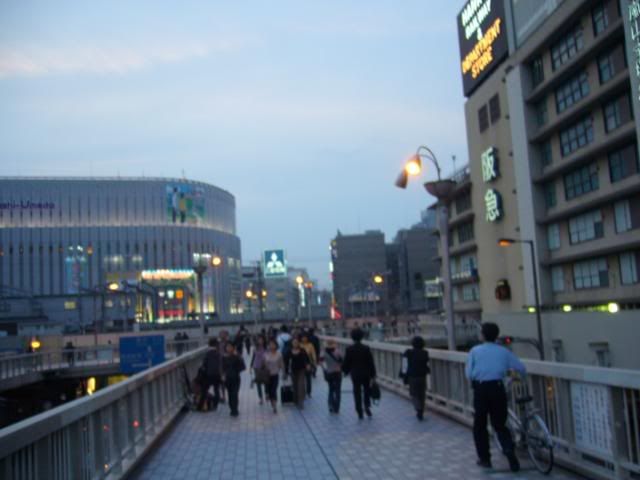 shops in the mall
the attendants refused to help us take photo using our own cameras :(
(in the end they went to develop the photo they helped us take uing their own camera but it was too ugly so we didn't buy it hahaah)
view as we slowly traverse to the top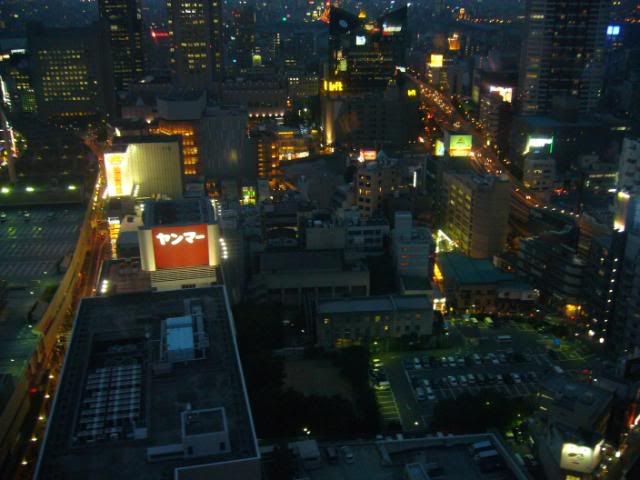 and taying on a bit more after we got out
doing strange things...
food shops back in the mall again.
waffles!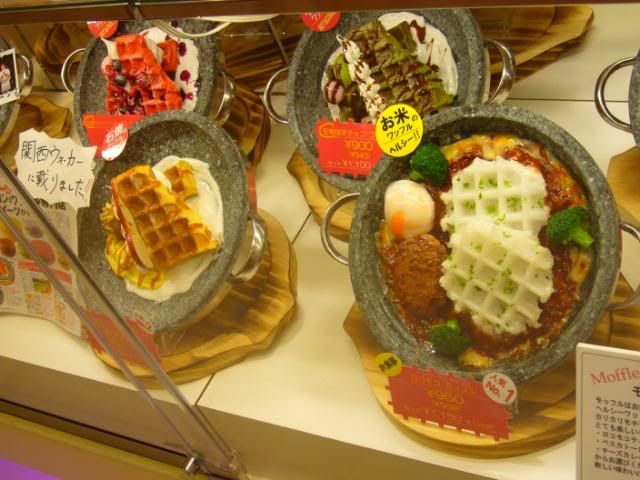 and about a metre long ice cream
then it was time to board the night bus back to tokyo... and guess what, we couldn't find the lockers where we'd put our stuff at. we ran around the whole place asking people where the excelsior cafe was, but the japanese don't seem to know what that cafe is! (must be our pronounciation or their english sucks) and we couldn't find the exit 4 (found 3,5,6 but not 4 - heaven must be playing with us). when we fially found it (there was NO indication of the exit's number, we just headed down the one we felt is most similarly located to the map we had), and reached the place we were supposed to gather at, it was 9.59pm (1 minute early, thank goodness). it was like we were on amazing race...
the bus ride that night was quite horrible because we didn't each get to have 2 seats like the other day, so we squeezed like mad.