since tokyo dome was so boring (although i went again today, 28th june), we decided to go shibuya~
and first up, something we have searched a long long time for - hachiko!!!!! WOOOOOOW. it's so famous!! it appeared in nana, and in subarashiki. WHEEE~~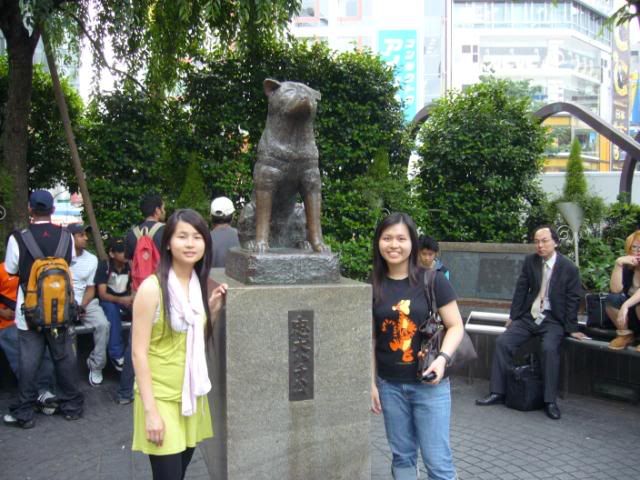 and contrary to what as in subarashiki, there's tons more people here...
somehow we got lost and ended up at a shrine that was being built in the process...
and we stopped to rest for a green tea float at first kitchen
and continue to 109 (104 in subarashiki)
a famous excelsior cafe which no japanese seemed to know when we asked about this place in osaka. (-_-`)
bra shop?
and the spain street!
haha interesting...
then it's tokyu hands. brilliant place, lots of arts and crafts stuff!! heaven!!
and an outback restaurant here...
ate dinner at wendy's!
a pretty common shop called lush selling natural bath supplies and cosmetics i thin
saw a cloth shop!!!
and famous winer sonata endorsed by pachinko again
then it was home.