we woke up the next day to a delicious breakfast made by yoshiko :D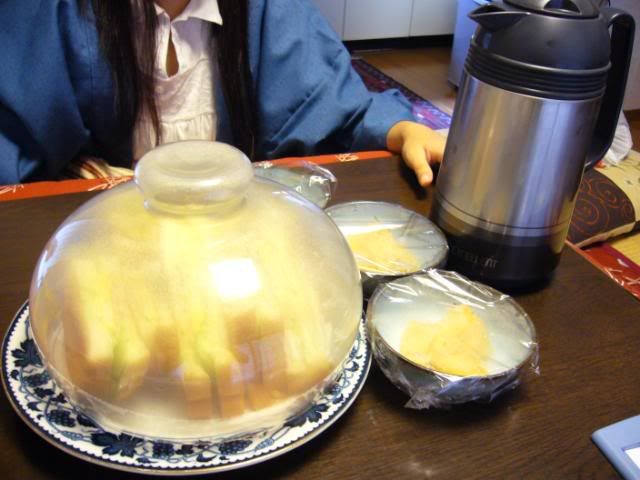 ta-da!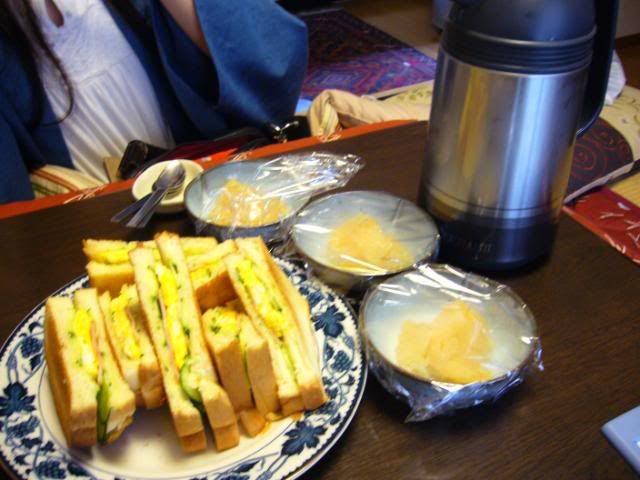 then it's off to see the matsuri.
we took a bus all the way back to the station because we didn't know how the bus works, only to go back the same place. because toshogu shrine was just opposite the station near our ryokan (-_-`)
the matsuri seems to be a display of 200 (or 2000?) costumes, and is held once/year (i think). so we were pretty lucky even though we didn't plan for this matsuri on our visit!
we were pretty early anyway, and we had to wait for like an hour before the event starts. now get ready for the onslaught of pictures!
first it started with some plainly dressed men walking around.
then we waited and waited and decided to take pictures of some cute kids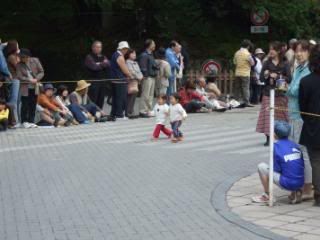 then the same men came out and distributed some twigs (which is supposed to be some omikuji of some sort).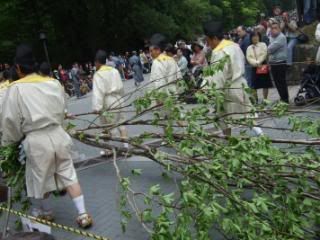 because it was too tiring holding it for so long, denzyl decided to put it on the floor, which as we were told, was forbidden since the twig is some saintly object. (-_-`)
there was already a lot of people by 11+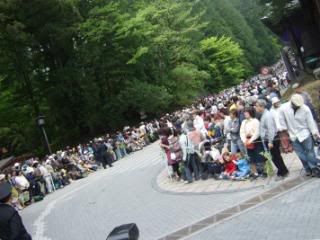 and then it finally started!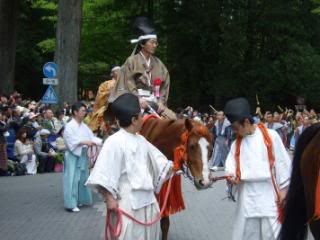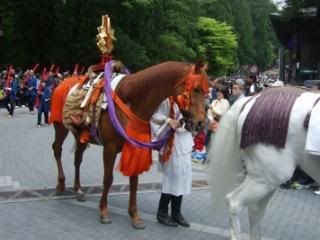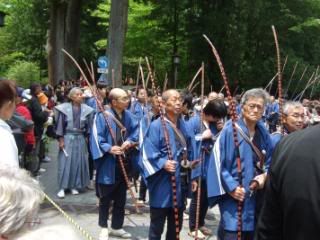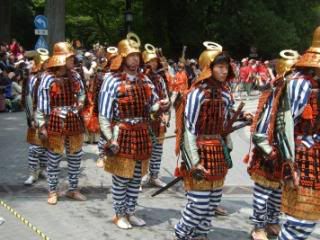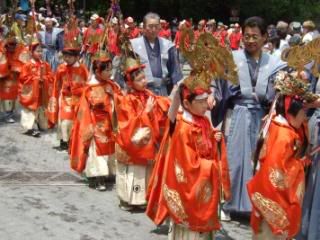 ooh these kids are so cute!! the 12 horoscopes. one of their hats dropped though.
the instruments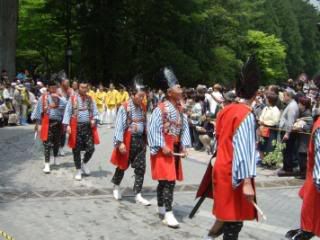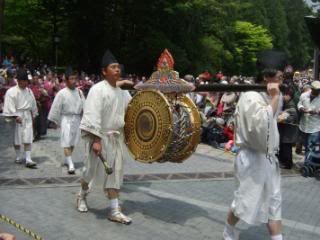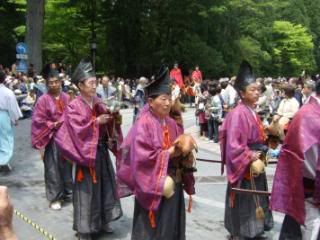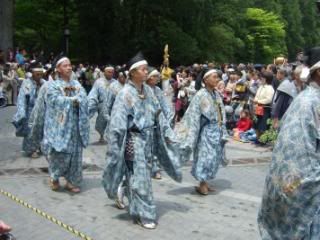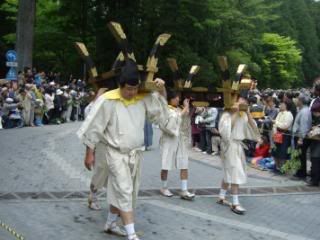 and then the omikoshi (portable temples)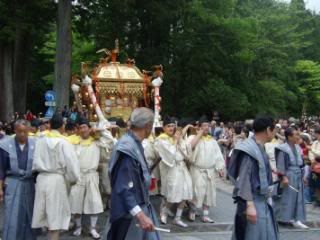 everyone was throwing coins into the omikoshi. if you miss, there are kids behind who'll pick it up!
another omikoshi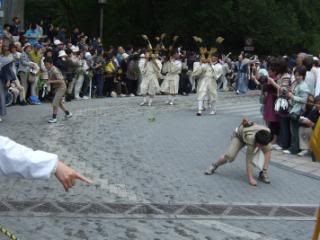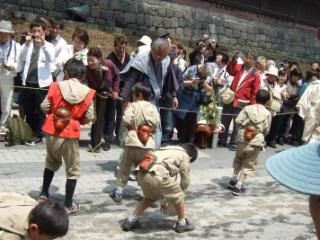 then when it's over, you can join in at the back
and follow them
to some toshogu rest area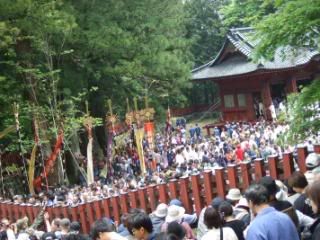 and look at the stuff there.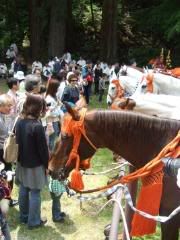 meanwhile we took a break eating pancakes.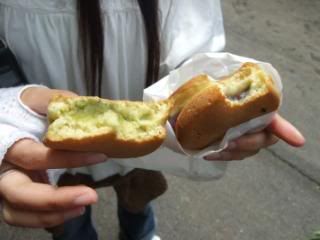 i think one's sweet potato and one's kaya? i don't really know what i was eating.adn went back to join in the fun again.
some cute kids!
and posing with a samurai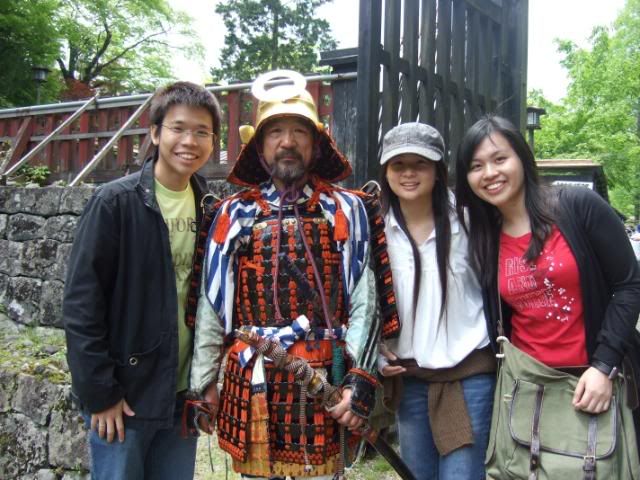 i think his armour is like 20kg.
posing with some props
we explored a little more around this area, but i'll put that together with the other shrines later on.