ooh my weekends have been rather fruitful.
saturday morning was spent coloring my blades so i can wait for them to dry later on.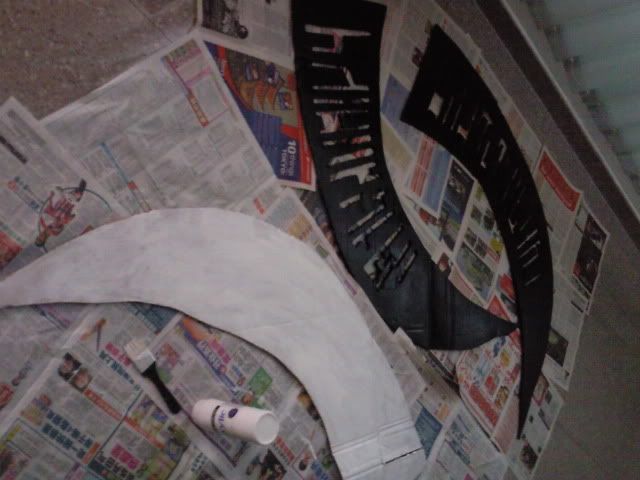 afternoon was spent cutting this rabbit for val's teito. needs stuffings to complete. messaged her, then realised she's already at CF. kinda pissed off momentarily at frank's lie, but oh well. sometimes i should just not be bothered at all.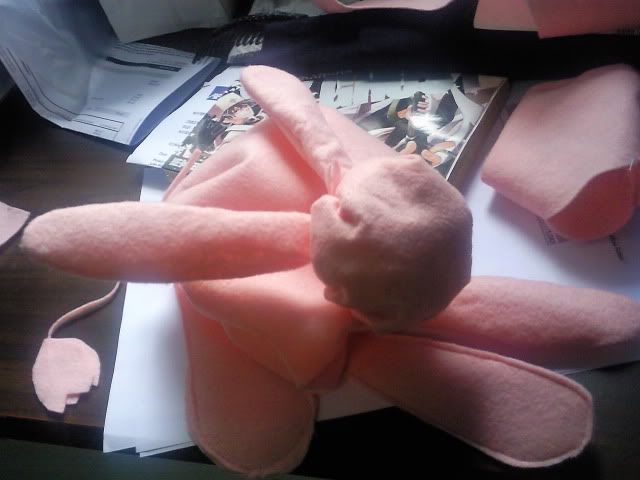 and late noon to night, the turtleneck.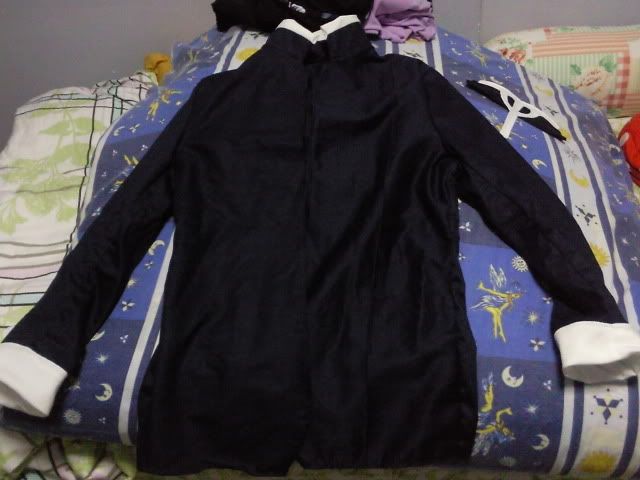 then i spent about 1.5hours sewing all the buttons and hooks on to conceal the ugly zip while watching bakemonogatari.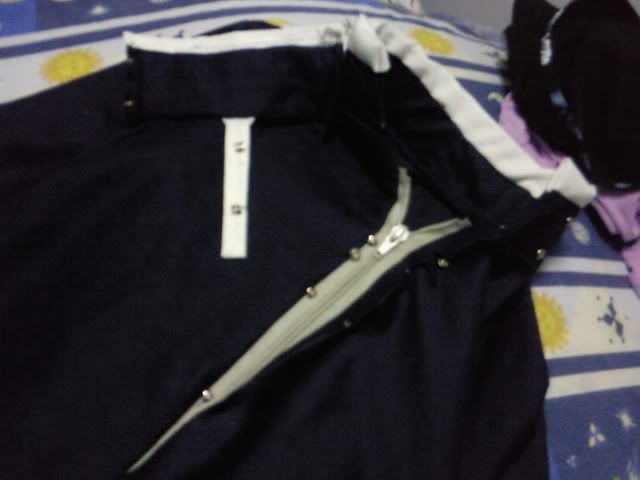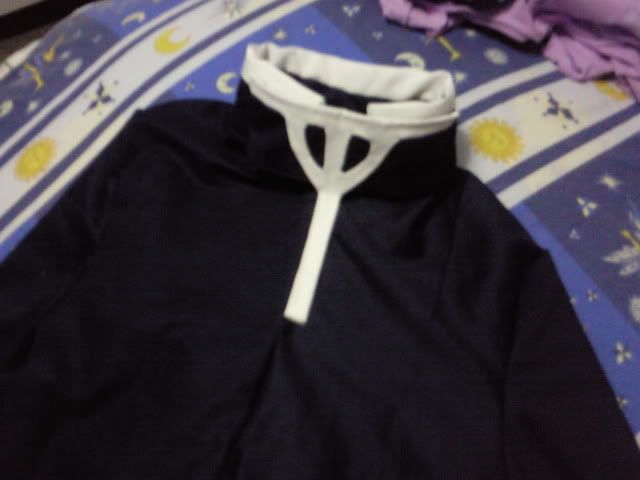 woke up the next day with tired right arm and right leg. hmmm not sure why it is only this side. -.-
sunday - continued working on my castor. managed to piece the scythe together and colored it. went out to buy some materials in the morning.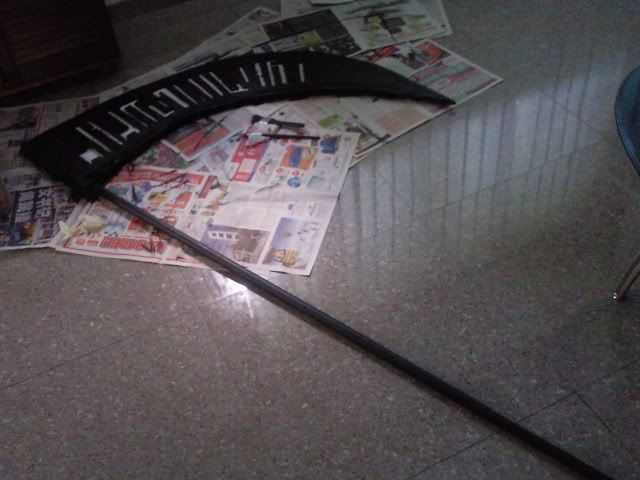 tried to figure out how to make my butterfly armour using the foam + cloth wrapping method, but it turned out horrible. post later.
walked around house and ended up trying out the new philips blender bro had bought for mom, and made apple yogurt smoothie. yum! then blended the carrots and chestnuts, and mashed the meat, prawns and spring onions with them. sat down to wrap the dumplings while watching another episode of bakemonogatari again. dinner was great! i should have photographed all the ingredients and stuff, but i was too lazy with my dirty hands. oh well, next time maybe.
went out to causeway after that to get some more materials, and bought a whole box of chiffon cakes for my family. tomorrow's breakfast is gonna be good.
continued with epoxy-ing my scythe, and managed to saw out the top part of the specs using a saw! yays! castor looks quite ready to rock! even though i feel that maybe i'm not even needed for the group, i have to do well if i'm going to solo (since the rest were all ready to drop out just a few days ago...)
i feel like just flying a kite now...